david waxman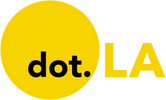 Get in the KNOW
on LA Startups & Tech
X
david waxman
On this week's episode of the L.A. Venture podcast, meet the one, the only, David Waxman! He's the co-founder and managing partner at the fund I work for, TenOneTen Ventures. There are few L.A. funds that have as much operational experience building and scaling large-scale companies. David talks about lessons learned building three startups, going through an IPO, a litigious board member and a couple of decades in startups. David also talks about why he thinks TenOneTen lives up to its reputation for being the "nice and nerdy" L.A. fund.
Key Takeaways:
TenOneTen rounds are generally in the $2 to $2.5 million range. It has a predilection for early-stage companies.
David's first company was Firefly, which recommended music based on the idea of collaborative filtering. This endeavor also intersected with online privacy because so much user data was collected. Microsoft eventually acquired the company.
David went on to start two more companies with one of his co-founders, Nick Grouf, who he met on a plane. People PC was founded to get people easy access to the internet when it was tough to do. Then came SpotRunner which was an L.A.-based tech company that worked to change the way advertising was created, planned, bought and sold.
David says he and Grouf had a harmonious partnership because they had tremendous respect for one another and had complimentary skill sets.
David says SpotRunner met its demise due to a litigious investor, Martin Sorrell of WPP, who sued the company during the economic meltdown of 2008.
After such a troubling experience, David started getting into angel investing and advising. He liked it so much, he partnered to turn what was more or less a hobby into a profession.
David recognizes the enormous and difficult problem health tech attempts to solve, but sees it as an exciting space because it's so important. One example is the value of telemedicine, which, due to COVID, has changed the way care is given.
"There's this market of founders building great things, and we want to provide what they need right now, like nice techie investors who will lead a round in L.A. That's a hole in the market. And founders really need that, and we can give it to them." — David Waxman
David Waxman has nearly two decades of experience as a technology entrepreneur. After graduating with a masters degree from MIT's Media Lab, he co-founded Firefly, PeoplePC and SpotRunner. Since leaving SpotRunner, David has dedicated his time to helping entrepreneurs realize their goals. He is an active mentor, speaker and investor. David lives in L.A. with his wife, three daughters and a ludicrous number of pets.

dot.LA Sr. Podcast Producer & Editor Laurel Moglen contributed to this post.
From Your Site Articles
Related Articles Around the Web