cyberbullying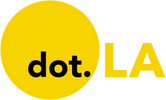 Get in the KNOW
on LA Startups & Tech
X
cyberbullying
A 14-year-old Pennsylvania high school student who took to Snapchat after not getting a spot on the varsity cheerleading team is at the center of a case now being considered by the U.S. Supreme Court that will test the limits of schools' ability to police speech on social media.
In 2017, Brandi Levy, now a college student, shared an image with her 250 Snap friends. It was a picture of her and her friend pointing the middle finger at the camera with the caption "F*** school, F*** softball, F*** cheer, F*** everything."
A fellow junior varsity teammate saw the post, took a screenshot of it and shared it with a coach. The school said the posts were disruptive to cheerleader morale and suspended Levy from the team for the rest of the year to "avoid chaos" and maintain a "teamlike environment."
In the balance is the issue of Levy's speech and whether that of millions of public school students online is protected. The court is expected to rule later this month. It's a case that could transform how school districts monitor students' online speech, including on Santa Monica-based Snap Inc's apps.
Social media has become embedded in the fabric of life for teenagers. Once off-handed comments now live online and can be shared.
The issue is especially tricky for school officials who are trying to balance the use of social media as an early warning system for potential violence, bullying or even self harm.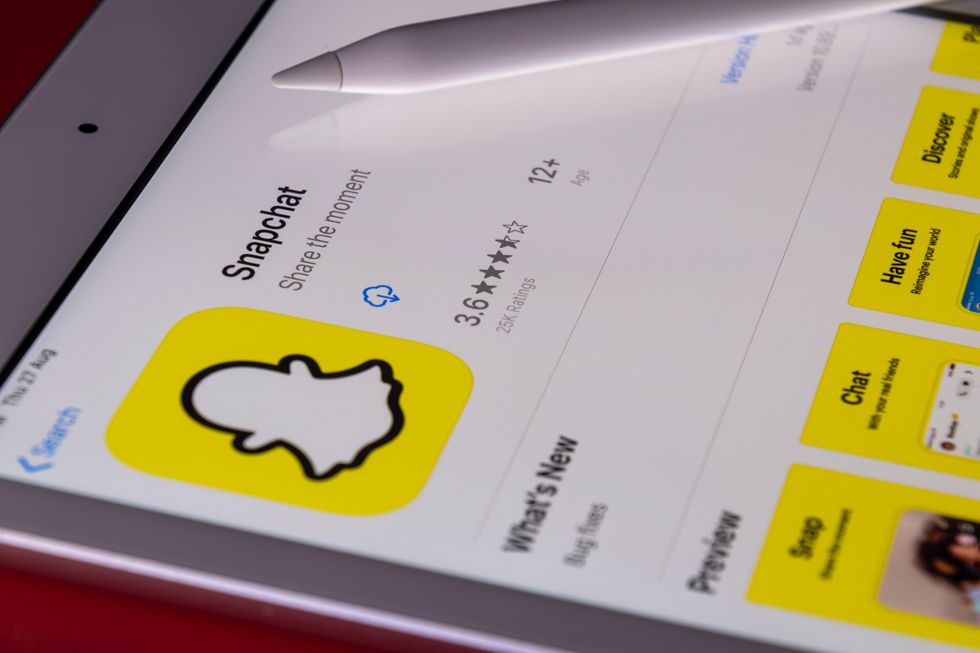 Photo by Souvik Banerjee on Unsplash
The last major ruling on student speech came in 1969 when the court held that students have free speech rights at school, unless officials find it will cause "substantial disruption."

Rachel Levinson-Waldman, deputy director of the Brennan Center's Liberty & National Security Program at The Brennan Center for Justice, said based on the justices' comments during oral arguments, she expects the court to skirt some of the broader free speech questions.
Instead, she thinks it's likely the justices will issue a narrow ruling. For example, because the case involves a student athlete, the ruling might just apply to students who voluntarily participate in an extracurricular activity if that speech is about the activity.
Still, she said statements students make on social media when they're off-campus should be protected by the First Amendment. The nonprofit center filed an amicus brief supporting Levy along with Equality California, the Anti-Defamation League and others, joining more than 100 other organizations in supporting the teen. Levy is being represented by the American Civil Liberties Union.
"It's going to have some impact on student speech going forward," Levinson-Waldman said.
The case brings to the fore some of the more difficult questions administrators, parents and students are dealing with in the online world.
If the court allows for monitoring of speech off campus, it could open the door for districts to use more social media monitoring software like Geo Listening, DigitalStakeout and Social Sentinel.
Companies have been trying to fill the gap, marketing social media monitoring services as tools that can prevent self-harm and bullying, and in some cases, mass violence.
Research by the Brennan Center of a database of government purchase orders found that 63 school districts across the country purchased social media monitoring software in 2018, up from six in 2013. Levinson-Waldman noted that the data does not capture all of the districts that may use this software.
The Center has found the technology is "largely unproven," and raises questions about privacy, free expression and other civil and human rights concerns. Also problematic, some words that might get flagged by the software might have different meanings in different cultures or contexts. That's particularly a problem for students of color, religious minorities and students with disabilities who are disciplined at disproportionately higher rates than their peers.
At the nation's second-largest school district — where students have posted shooting threats or other menacing warnings online — Los Angeles Unified School District officials said they address cyberthreats head on and don't use software to monitor their half million students on social media.
"While we can exercise our authority over out-of-school behaviors that directly and negatively impact the school, such as a threat, we are educators by trade and education is our best intervention," said an LAUSD spokesperson in an emailed statement.
The Glendale Unified School District was at the center of the issue in 2013 after it signed a contract with California-based Geo Listening to monitor students' public posts, sending daily reports to district officials when students mentioned using drugs or hurting themselves or others. The program was prompted by the suicides of two students the previous year after they were bullied online.
"We think it's been working very well," then-Glendale Unified Superintendent Dick Sheehan told the L.A. Times. "It's designed around student safety and making sure kids are protected."
The district renewed the contract in 2015. A district spokesperson said the district hasn't used the software in "several years," but could not say why the contract was terminated.
One of the issues in Levy's case is that she was not on school property when she posted the Snapchat. Rather, she posted it on a Saturday from a convenience store. So the court must decide whether schools can punish students for speech that occurs online and off-campus that may cause disruption inside schools.
The school district's attorney argued that the internet's "ubiquity" and potential for mass dissemination and permanence make the students' location "irrelevant," while ACLU attorneys representing Levy argued it would dramatically expand the disciplinary reach of schools.
During oral arguments, some of the justices seemed to indicate that the punishment did not fit the crime in this case and questioned what kind of speech would be determined to be disruptive — every curse word?
Justice Clarence Thomas acknowledged the difficulty in determining where the speech took place and whether it took place under the school's supervision.
"Aren't we at a point that if it's on social media, where you posted it on social media doesn't really matter?," Thomas said.
From Your Site Articles
Related Articles Around the Web
The family of 16-year-old Carson Bride alleges Snap Inc., the Santa Monica-based parent company of Snapchat, has been negligent in safeguarding against cyberbullying after the Oregon teen committed suicide last year.
Carson's mother Kristin Bride, who is leading the lawsuit, filed on Monday and asked the U.S. District Court for Northern California to consider the suit a class action on behalf of 93 million Snapchat users in the U.S.
Carson endured scores of lewd, mean-spirited messages from anonymous senders via the anonymous apps YOLO and LMK on Snapchat, according to the lawsuit. Both apps have been integrated into Snapchat since 2019 through Snap's Snap Kit software.
Lawyers said Carson attempted, in vain, to request the apps enforce their anti-bullying safeguards, such as banning those users. But it never happened. He took his own life in 2020 after being unable to stop cyberbullying.
"Clearly, no one was policing YOLO when my son received hundreds of abusive messages during the first 3 weeks of June. These offenders may very well be continuing their bullying practices, especially now that they know the power of their words," Bride's mother wrote shortly after her son's death, according to the filing.
The lawsuit said Snap Inc. should have foreseen the harm it could cause teens and that YOLO and LMK's very design allowed for it. All three apps are accused of failing to safeguard against cyberbullying.
Bride's family is seeking financial damages in excess of $5 million and the immediate discontinuation of YOLO and LMK. The New York-based anti-bullying nonprofit Tyler Clementi Foundation joined in the suit. They are also demanding Snap remove all third-party apps that fail to set up appropriate safeguards from Snapchat.
Neither Snap, nor L.A. based YOLO or Bay area-based LMK replied to requests for comment.
Carson's mother, according to the suit, unsuccessfully attempted over many months to contact YOLO about her son's suicide. Nobody responded.
"If you create an app which provides a platform for the anonymous bullying of vulnerable teens, the very least you can do is take accountability and assist the parents of your app's victims so that more YOLO deaths do not occur," she wrote.
Lawyers argued Snap Inc. knew about the dangers of anonymous apps. They cited Sarahah, another anonymous-messaging app that was banned from the Apple and Android store after reported incidents of cyberbullying were made public. They also pointed to numerous complaints about cyberbullying on YOLO from users via the Apple App Store.
According to analytics firm Apptopia, YOLO has been downloaded over 53 million times, about 33 million of which have been in the U.S. LMK has been downloaded 7 million times, 5 million domestically. Snap recently disclosed it had 280 million monthly users, the majority of whom are between the ages of 13 and 24.
For Snap, the lawsuit comes on the heels of a separate court ruling that found the company liable for the death of users of a Snapchat feature that shows one's velocity.