With less than two weeks before Thanksgiving, passengers worried about transmitting the coronavirus on their trip can get tested at Los Angeles International Airport with results back within 24 hours.
Beginning Tuesday, Clarity Lab Solutions will offer an FDA-approved nasal swab test for $150, LAX officials announced Monday as they braced for what is normally some of the busiest travel days. Though this year, airlines are seeing reservations at just a fraction of what's expected.
The pilot program also comes as county health officials report a recent spike in coronavirus cases and prepare for more as the holidays approach. Los Angeles remains in the most restrictive category of California's reopening blueprint.
On Friday, the California Department of Public health issued an advisory notice recommending that travelers arriving in California quarantine for 14 days and that residents of the state stay home and avoid non-essential travel.
This is the "first phase" of the airport's COVID testing plans. In early December, the airport — the nation's second busiest last year — will open an on-site rapid test lab to deliver quicker results.
Until that unit is unveiled, the New Jersey-based company will process test results at a downtown lab location, according to an LAX spokesperson.
The PCR tests are available on a walk-in basis at the check-in counters at the Tom Bradley International Terminal and the arrivals side of Terminals 2 and 6, home to airlines including Southwest, Delta and Virgin Atlantic. The pop-ups will stay open seven days a week from 8 a.m. until 8 p.m.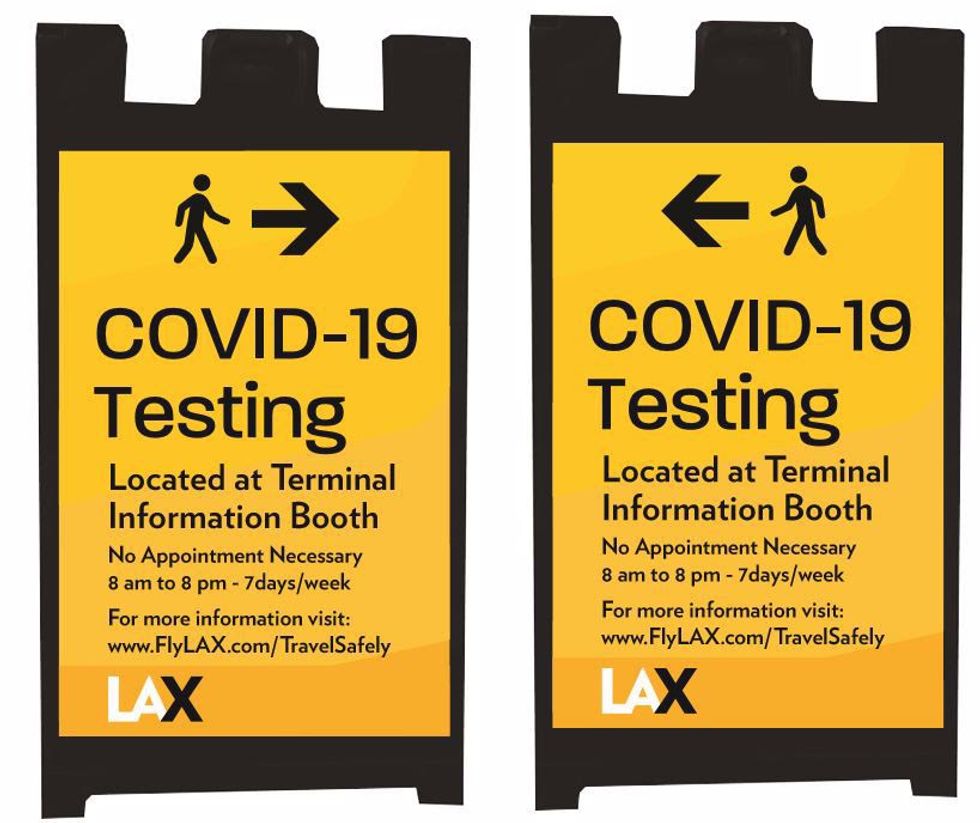 The testing site that'll open in December was developed by SG Blocks, a company that turns shipping containers into pop-up businesses, and the architecture firm Grimshaw. It'll sit across from Terminal 6 on the lower arrival levels.
Clarity Lab Solutions will operate the facility where visitors can purchase either a PCR test or a rapid antigen test that delivers results in "just a few hours." Both are diagnostic tests that scan for active infection of the virus. It is unclear how much the antigen test will cost.
"By providing easy access to on-site COVID-19 tests, we are enabling the return of air travel to destinations that require a negative test to avoid quarantines or other government restrictions and helping our guests who must travel during the holidays and beyond to do so safely," said Justin Erbacci, CEO of Los Angeles World Airports, which owns LAX, in a statement.
In September, the airport introduced the testing centers in a statement claiming they would likely be erected by Nov. 1.