brex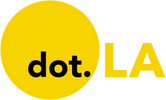 Get in the KNOW
on LA Startups & Tech
X
brex
On today's episode of Office Hours, meet Henrique Dubugras, co-founder and co-CEO of fintech unicorn Brex.
As a self-taught teenage computer programmer in Brazil, Dubugras launched his first company, Pagar.me at age 16. After he sold it, he was accepted and enrolled at Stanford, but dropped out early to follow his entrepreneurial instincts.
This led him to co-found Brex with Pedro Franceschi, a business-to-business fintech unicorn disrupting the century old industry of banking small businesses.
Hear Dubugras talk about his serial entrepreneurship, Brex's hyper-growth and why the L. A. tech scene beats Silicon Valley's.
"I can categorically say if Brex was our first company, we would not have worked out." — Henrique Dubugras
Henrique Dubugras has built two unicorn companies before the age of 30. He lives in Los Angeles with his co-founder, girlfriend and dog.

From Your Site Articles
Related Articles Around the Web
Henrique Dubugras, the young co-founder of Brex, says he always wanted to live in Los Angeles, but before COVID he felt he had to be in the Bay Area to tend to his red hot fintech unicorn. But late last year, with everyone working remotely, he and his girlfriend, their dog and his co-founder, Pedro Franceschi, all moved into the same L.A. house.
"I'm having the best time," Dubugras told dot.LA co-founder and chairman Spencer Rascoff during a dot.LA Strategy Session Wednesday. "L.A. has been amazing."
Brex has been one of Silicon's Valley's hottest business-to-business or B2B companies in recent years, reaching unicorn status in 2018 just months after launching its first product and quickly fetching a $2.75 billion valuation last spring. So when Dubugras and Franceschi announced they were leaving San Francisco, it was seen as another blow to the Valley.
Dubugras says it helps that he can still easily fly to San Francisco for meetings. He was attracted to L.A.'s warm weather and its greater diversity of sectors.
"I think there's enough of a tech scene and different industries as well to make it very interesting," he said.
He also disputed the stereotype of San Francisco having a better work ethic, saying tech workers there tend to "rest and vest," meaning they are waiting to cash out their lucrative stock options.
"Honestly a lot of people don't work hard in San Francisco," he said.
Brex is most well-known for offering interest-free credit cards to promising startups that do not yet have enough revenue to get approved by bigger banks. Last week, the company sought permission from federal regulators to open its own bank.
Though Dubugras and Franceschi are running the company from L.A., Brex is still officially headquartered in San Francisco but that is in name only as Brex plans to let its lease expire this year.
Dubugras says the company plans to allow its approximately 500 employees to continue working from home for as long as they want to, though the company will open several offices. Unlike most companies that have said their offices will be built around collaboration, Dubugras says Brex's will be centered around providing employees individual workstations.
"We're going to assume everyone is remote, but if you want to go to an office that's fine," Dubugras said.
From Your Site Articles
Related Articles Around the Web