bling capital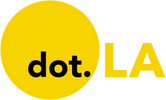 Get in the KNOW
on LA Startups & Tech
X
bling capital
On this episode of the LA Venture podcast, Bling Capital's Kyle Lui talks about why he moved earlier stage in his investing and how investors can best support founders.

Lui joined his friend—and first angel investor—Ben Ling as a general partner at Bling Capital, which focuses on pre-seed and seed-stage funding rounds. The desire to work in earlier funding stages alongside someone he knew well drew him away from his role as a partner at multi-billion-dollar venture firm DCM, where he was part of the team that invested in Musical.ly, now known as TikTok.
Bling primarily focuses on entrepreneurs looking to raise around $1 million to $3 million who are often early in their careers as founders. Lui said Bling evaluates companies on characteristics that go beyond whether they like the founder or feel that the market looks good. Instead, he said they take a hard look at the available company data, and quickly respond.

"And we send it back to them and say, 'Okay, this is what's working, what's not working'," Lui said. "And then create the playbook for them on how to find product market fit and get to like, 'These are the milestones you actually need to hit'."
When considering companies, Lui said Bling looks at the founder, the market, the company's current traction and differentiation while asking the founder the questions they would expect to get at Series A and Series B funding rounds.
"One thing that I really admire about what [Ling's] built with Bling is the consistency and the processes and playbooks— everything from the way that we evaluate deals to the way that we work with our portfolio companies," Lui said. "Everything is kind of around playbooks and operationalizing things and also iterating to do those processes better."
As part of its work to support founders, Bling maintains an extensive product council, which connects tech executives with the founders in Bling's portfolio. Bling also has created numerous self-serve resources for founders so they can easily tap into the fund's network and shared knowledge.
"We have a bunch of playbooks that we introduce to companies around how to hire efficiently, how to negotiate with counterparties, how to think about the founding team, business development…We just have these different things that we start to train our entrepreneurs on," Lui said.
dot.LA Editorial Intern Kristin Snyder contributed to this post.

Click the link above to hear the full episode, and subscribe to LA Venture on Apple Podcasts, Stitcher, Spotify or wherever you get your podcasts.