Venture capital firm Andreessen Horowitz grabbed headlines this month by firmly planting its flag in Los Angeles. The VC—also known as a16z—opened an office in Santa Monica and helped organize L.A. Tech Week, a seven-day series of events that also served as the firm's coming out party here.
But a16z is not the only VC firm expanding its presence in L.A., even if it's been more public about it. Sony Ventures, the investment arm of the Japanese entertainment giant, held an informal office opening in Culver City this month to kick off L.A. Tech Week. Other firms and funds, such as Bling Capital, Anthemis and Expa, have quietly added employees based in the area or seen team members move here for personal reasons.
The result is more venture capitalists on the ground in Los Angeles, a growing tech hub now home to a handful of big name startups and tech giants, from SpaceX to Snap. The region's tech and startup scene is one reason VCs have flocked here, experts in the industry told dot.LA. The influx can also be attributed to the rise of remote work and Silicon Valley's weakening grip on the tech sector—a decentralization that has benefited places like Miami and Austin, too.
"Many funds—I'm finding more and more each day—have someone who just moved here full time," said Kristin Kent, a principal at Expa, the startup studio and venture fund launched by Uber co-founder Garrett Camp.
Kristin Kent, principal at Expa.
Photo courtesy of Kristin Kent
Kent moved to L.A. from San Francisco about a year ago. She expects some colleagues to join soon. One of the firm's partners, for example, just had an offer on a house accepted and plans to move to the region by year's end. Expa, which was founded in the Bay Area and raised a $200 million fund in April, is looking at L.A. more often when making investments, Kent said.
"L.A. is exciting because it has, historically, felt more like media and entertainment only, but it's becoming way more than that now, which is exciting for a lot of venture funds," Kent said. "We are seeing tons of other companies start to come from L.A. We're starting to see some good talent develop in the area."
Andreessen Horowitz, a Silicon Valley power broker, announced in July that it would move its headquarters "to the cloud" and become a mostly virtual firm. As a result, the company opened offices in New York, Miami and at 1305 2nd Street in downtown Santa Monica. Though the firm declined to comment for this story, general partner Andrew Chen recently explained on his blog why he personally moved to L.A.—specifically Venice. "It's walkable, hip, artsy and has pockets of amazing beauty," he wrote of the beachside neighborhood.

"Since arriving in L.A., I've been working with the startup/VC community to help boost the already vibrant tech ecosystem here. We're committed to have a major presence here," Chen wrote, noting the firm already has "several dozen employees" in the area. He said he's now overseeing a16z's new gaming fund and has maintained "several rotating dinner series for games industry founders and executives."
One of the biggest names in gaming, Sony, has also dedicated more resources to L.A. Sony Ventures, which manages the emerging tech-focused Sony Innovation Fund, opened an office in April on the company's Culver City studio lot. After traveling back and forth from the Bay Area to L.A. since 2016, Sony Ventures grew its team here in 2021 and now has three people, said Joseph Tou, the U.S. managing director for Sony Ventures. That headcount is likely to grow as Sony Ventures seeks to further immerse itself in L.A.'s tech scene, particularly in the entertainment space where the region—and Sony—are leaders.
"I just have a firm belief that when it comes to investing, you have to be part of the fabric of those things," Tou said. "I've been flying to L.A. for 10 years, but I think living here and being in the Southern California ecosystem, it's way different than if you're coming and visiting. So therefore, an office."
VCs, in some ways, are following the wave of tech talent that moved to Southern California during the pandemic. That included many founders and executives who've flown south from the Bay Area, said Kyle Lui, a general partner at Bling Capital who recently moved here himself. L.A. is seen as a sensible place to relocate, not only for quality of life and L.A.'s growing tech scene, but as a way to remain close to the industry's power center in Silicon Valley if needed.

"There are a lot of second- and third-time founders who started their first company in the Bay because you had to, and now you don't," Lui said. "They've decided they want to live where they want to live, and so L.A. has been a great destination."
Vinay Singh, managing director at Anthemis Group, moved to Santa Monica just three weeks ago from New York. His firm, founded in London, has increasingly focused on deals in Southern California, he said. Moving to L.A. gives his firm a presence in L.A. without opening a physical office—while allowing him and his family to live by the beach.
Singh sees similarities between the early days of New York's tech ecosystem and L.A., from big name startups like Snap going public to an influx of VCs to funds launching in the area.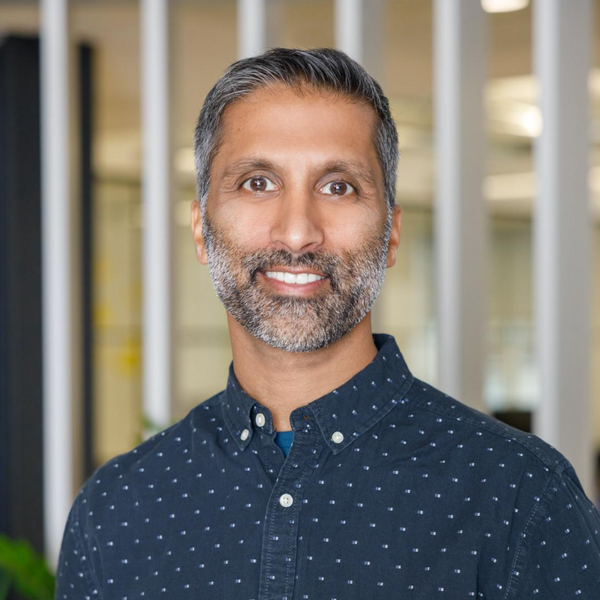 Vinay Singh, Managing Director at Anthemis Group
Photo courtesy of Vinay Singh
"That is kind of what I saw starting to happen seven, eight years ago in New York, and it's repeating itself here," Singh said. "That's exciting because I think it's kind of a harbinger of what is possible in L.A."