How AgTech Startup Leaf Wants To Modernize the Farming Industry
Samson Amore
Samson Amore is a reporter for dot.LA. He holds a degree in journalism from Emerson College. Send tips or pitches to samsonamore@dot.la and find him on Twitter @Samsonamore.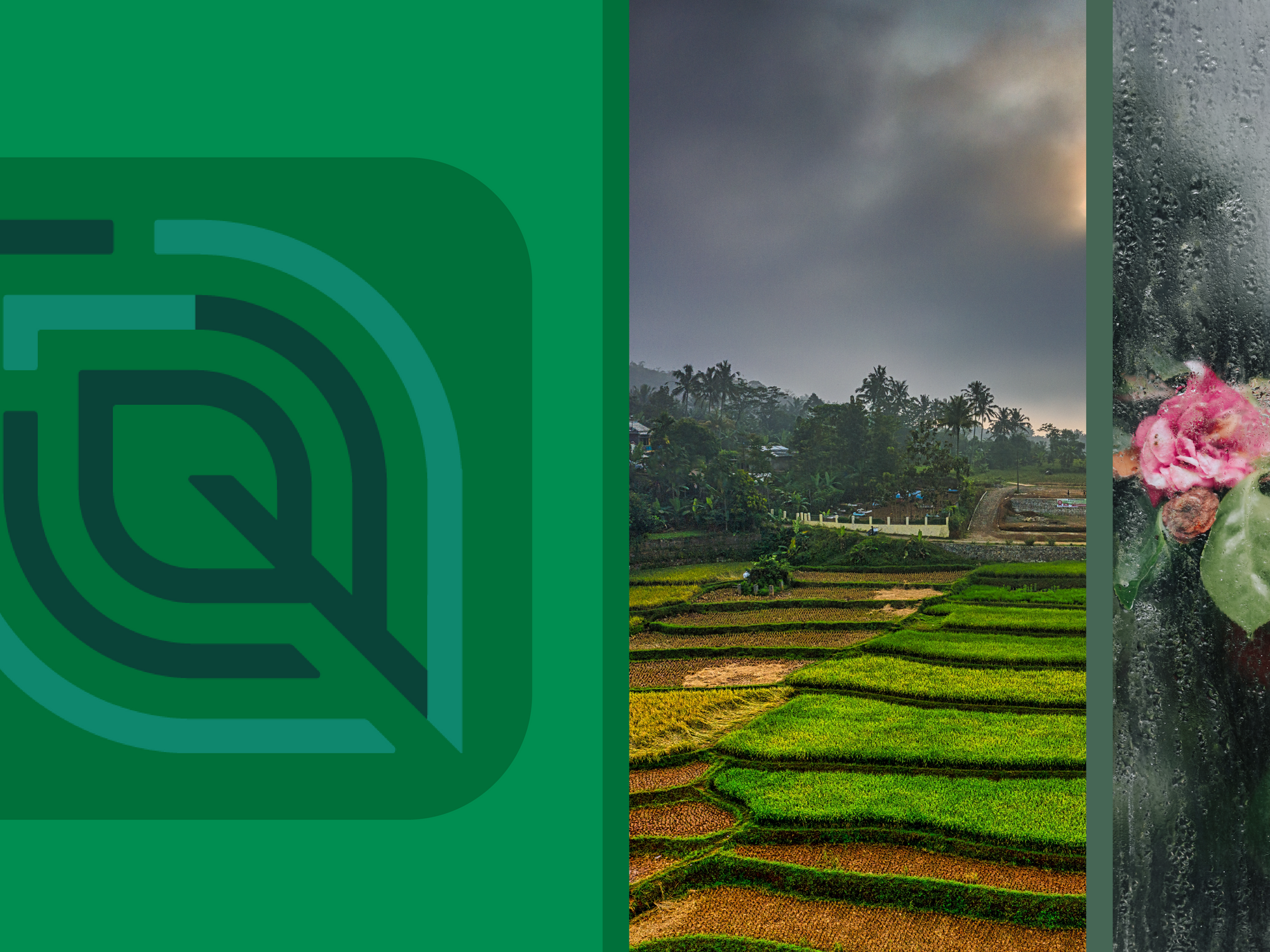 Evan Xie
At least 50,000 acres in the state of California are estimated to be underwater after a record-breaking year of rainfall. So far this year, California has received nearly 29 inches of rain, with the bulk being dumped on its central and southern coasts. Farmers are already warning that the price of dairy, tomatoes and other vegetables will rise as the weather prevents them from re-seeding their fields.
While no current technology can prevent weather disasters, Leaf Agriculture, a Los Angeles-based startup that launched in 2018, wants to help farmers better manage their properties by leveraging data.
---
Right now, farmers typically track machine data, field boundaries, weather data, satellite or drone field imagery separately which makes it difficult to concisely view and manage a holistic picture of their farm's data. Leaf, on the other hand, makes an API that can consolidate all these various feeds into one app.
The agtech company doesn't sell its software directly to farmers. Instead, Leaf is selling its API to companies that have existing architecture and software that farmers use. Some examples include tractor maker John Deere, chemical and feed maker Wilbur-Ellis, or supplier GrowMark. These companies then offer Leaf's platform as a way to integrate and better use their existing data.
"70% of acres in the United States have farmer-owned data, from machines, precision soil tests, [and] financial accounting," explained Leaf CEO Bailey Stockdale. He noted that some of that data is already digitized, but the sheer volume of it and lack of a way to consolidate all these different feeds into one platform, causes farmers to under-utilize it.
And some farmers, especially those who've been farming their entire careers, are hesitant to embrace technology. "It's changing very quickly, but it's coming from a very low digital adoption place in 2023… to the point where it's still a lot of handwritten records," Stockdale said.
Elizabeth Fastiggi, Amazon web Services' head of worldwide business development for agriculture, told dot.LA, "90% of what we build here at AWS is based on what customers tell us really matters to them." Fastiggi said Amazon hasn't invested in Leaf but wanted to begin selling its tools because "partners like Leaf are also helping our customers by building incredible applications to help farmers be more efficient, and more productive."
Fastiggi added, "What we've done with Leaf, specifically, is a really important part of this next phase, which is helping the industry manage these very heterogeneous data types and addressing what we call interoperability."
One aspect ripe for digitization is insurance claims. With the recent flooding in particular, the ability to get a fast return for damaged crops is key to a farmer's ability to re-plant and start making money again. But the process of verifying damage is time-consuming, Stockdale noted. Crop insurance payouts were already on the rise because of climate change and global warming, but the storms this year are already costing California billions. AccuWeather recently estimated the total damage from storms so far this year could cost as much as $42 billion.
"Insurance companies, to validate claims, drive pickup trucks out to the fields and count how many plants fell down for every single claim," Stockdale said. "People are screenshotting and printing out PDF reports and sending them to farm owners."
Stockdale did add that "a lot of these insurance companies are starting to modernize as well," and said he was optimistic that the trend of "more companies now embracing digital [tools]" to support farmers would continue. "I really want to push agriculture as far into the future as possible," he said.
Regulation is also driving tech adoption among agriculture workers in the state. "You have to record which products you applied [and when], what you planted, when it was planted, [and] what the yield was, " Stockdale said. "That alone is pushing many of these farmers to adopt digital technology because otherwise the burden of compliance is impossible."
That said, most farmworkers are older. Producers aged 35 and younger only account for about 9% of farmers, and they're the demographic most likely to quickly adopt digital tools. Which is to say, getting farmers onboard with this new technology won't be easy. But Stockdale said he's optimistic more farmers will embrace the technology as they try to cope with increasingly unpredictable weather and rising costs.
Furthermore, he noted that many family farmers are eager to maximize their profits to avoid selling, and will use technology to do so. "The generation of farmers today, the average age is 70," Stockdale said. "There's this succession planning component on everyone's mind: 'how do we keep this in the family, how do we continue in operation without having to sell to a big corporate farm?'"
Samson Amore
Samson Amore is a reporter for dot.LA. He holds a degree in journalism from Emerson College. Send tips or pitches to samsonamore@dot.la and find him on Twitter @Samsonamore.
https://twitter.com/samsonamore
samsonamore@dot.la