Ex-Athira Pharma CEO Leen Kawas Starts $150M Fund With Key Investors From Former Company
Todd Bishop, GeekWire
Todd Bishop is GeekWire's co-founder and editor, a longtime technology journalist who covers subjects including cloud tech, e-commerce, virtual reality, devices, apps and tech giants such as Amazon.com, Apple, Microsoft and Google. Follow him @toddbishop, email todd@geekwire.com, or call (206) 294-6255.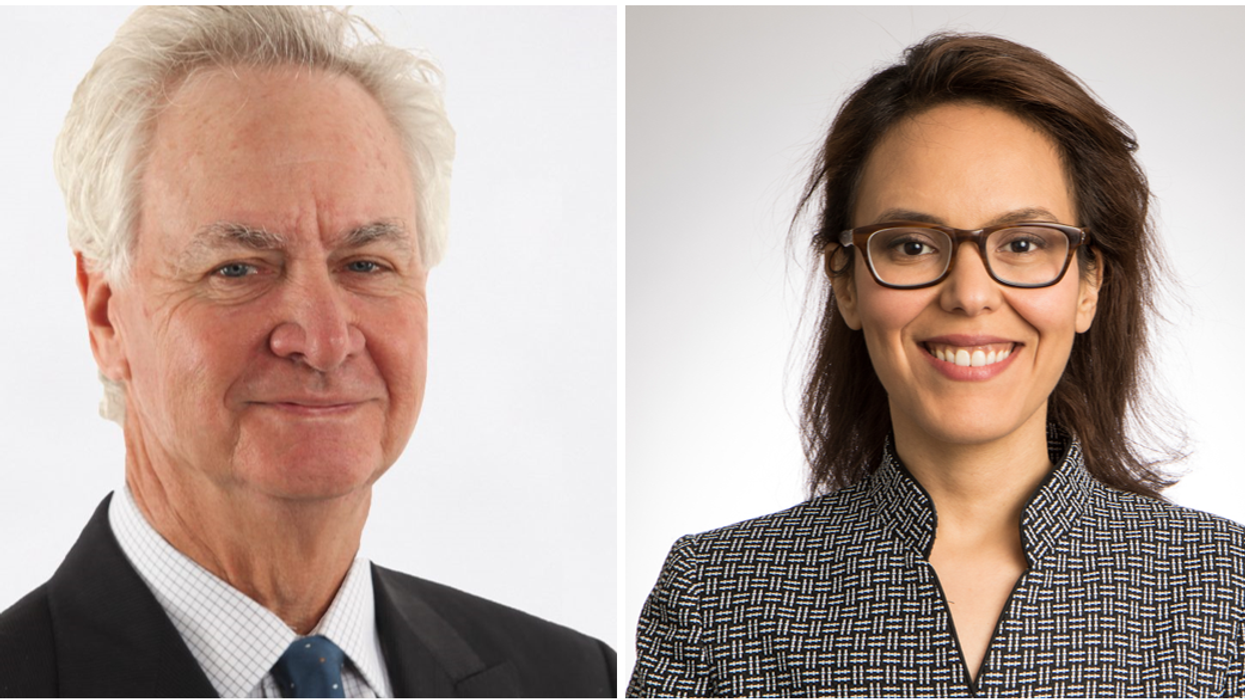 Leen Kawas, the Seattle biotech exec who resigned as CEO of Athira Pharma after an investigation found she had altered doctoral research images that helped to form the initial basis for the company, re-emerged Friday as co-founder and managing general partner of a new investment firm called Propel Bio Partners LP.
Co-founded with Richard Kayne, a prominent Los Angeles-based asset manager who was an early Athira investor, Propel Bio Partners also has support from several other Athira investors. Among them: John Fluke Jr., who remains on Athira's board as the publicly traded company pursues therapies for Alzheimer's and Parkinson's disease.
---
Propel Bio is seeking to raise a pooled investment fund of $150 million, according to a filing Friday morning with the Securities and Exchange Commission.
The investment firm's team includes senior associate Dasom (Christine) Yoo, former Fred Hutchinson Cancer Research Center business development manager.
Propel says it plans to invest in life sciences companies at various stages of development, seeking "to help founders and management teams fulfill the urgent mission to advance human health with disruptive therapies and technologies."
The firm's advisory board includes Ronald Lee Krall, former GlaxoSmithKline chief medical officer and current NIH Foundation director, and other industry veterans.
"My involvement in Propel is a testament to my confidence in Leen," Krall said in a statement. "I believe she has the skills and ability to help promising entrepreneurs commercialize groundbreaking new therapies and technologies, and look forward to working with her and the rest of the team in our shared pursuit of advancing human health."
Kawas, a Jordanian immigrant, was inspired to pursue biomedical research after her grandmother died of cancer.
"I am looking forward to providing promising and passionate entrepreneurs the same opportunity that Ric Kayne and others gave to me when I started Athira," Kawas said in a press release announcing Propel's formation.
Kawas co-founded Athira (originally M3 Biotechnology) in 2011. Named Startup CEO of the Year at the 2019 GeekWire Awards, she took Athira public in 2020, as the first woman to lead a company to an IPO in Washington state in more than two decades.
Shares of Athira fell by more than 50% in June 2021 after Kawas was initially placed on leave from Athira as questions emerged about her research at Washington State University. Athira stock continues to trade at half its prior peak.
In findings released in October 2021, a special committee of Athira's board determined that Kawas altered images in her 2011 dissertation and at least four scientific research papers. However, the company said the papers containing altered images were not cited in its patent filing for its lead development candidate, ATH-1017.
Athira Pharma CEO Leen Kawas accepts the award for Startup CEO of the Year at the 2019 GeekWire Awards.GeekWire Photo / Kevin Lisota
"I regret that mistakes I made as a graduate student many years ago caused any distraction to Athira today," Kawas wrote in an internal memo at the time, obtained by GeekWire. "At the time, I was navigating an unfamiliar environment and did not fully comprehend the significance of my decision to enhance the images I used in my research. I want to make clear that the enhancement to images was not a change to or manipulation of the underlying data."
The company investigators concluded that Kawas had "altered" — not enhanced — the data-containing images.
Papers with altered image were cited in an earlier patent licensed by the company from WSU. The university initiated an investigation into Kawas' research in June 2021 but has yet to announce any findings.
Editorial "expressions of concern" have been registered about the data in four studies co-authored by Kawas, published in the Journal of Pharmacology and Experimental Therapeutics between 2011 and 2014. Editors of the journal have said they are waiting for WSU to complete its review.
GeekWire contacted WSU for comment Friday morning. A spokesperson responded, "Washington State University does not comment on pending research misconduct actions and has no further information to provide at this time."
The WSU spokesperson added, "The university expects its researchers to adhere to the highest ethical standards in their conduct of research activities. WSU takes allegations of research misconduct very seriously. The process is being conducted in accordance with the university's Executive Policy 33, which governs how the institution responds to allegations of research misconduct."
Through a spokesperson, Athira declined to comment in response to GeekWire's inquiry about Propel Bio.
A representative of Propel Bio said Kawas wasn't conducting interviews in conjunction with the announcement.
In statements coinciding with the Propel Bio launch, several of those advising the firm or investing in the new fund made it clear that their involvement was an endorsement of Kawas as an entrepreneur, leader and scientist.
Fluke, the Athira board member, was effusive in response to GeekWire's inquiry about his decision to invest.
"I am investing in Propel for the same reason I invested in Athira: I have the extensive tangible evidence that Leen will lead Propel to identify and fund the most promising medical technology enterprises that will, in turn, deliver astounding improvements in human healthcare — and deliver consistently superior returns to investors," Fluke said via email.
The involvement of early Athira investors in Propel points to an undercurrent of dissatisfaction about the outcome of Kawas' tenure as Athira CEO among her supporters, countered by a desire to see Athira reach its potential.
Mike Flynn Sr., former publisher of the Puget Sound Business Journal in Seattle, summed up the sentiment in his Flynn's Harp newsletter in October, explaining that he and other supporters of Kawas "have decided together not to raise a fuss with the company lest any negative expressions from such prominent people toward the Athira board have an adverse effect on the company or its progress."
Kayne, the Propel co-founder and general partner, is a former Cantor Fitzgerald principal who founded Kayne Anderson Venture Partners. He said in the announcement that he's proud to be partnering with Kawas in the new firm.
"Leen is a visionary entrepreneur with a unique blend of drive, intelligence and demonstrated business acumen. In six short years, she built a company from the ground up, taking it through the early stages of drug development, through its public offering and into the final stages of developing its potentially game-changing therapy," Kayne said.
He added, "Under Leen's leadership, I believe Propel is uniquely positioned to identify excellent opportunities to assist entrepreneurs along the path to success."
Strategy and operations expert Carol Criner, an early Athira investor who was introduced to Kawas by Flynn, is one of eight members of the Propel Bio medical and investment advisory board. Criner said she also plans to invest. Throughout the entire journey, Criner said, "I've only grown more confident in Leen."
In addition to Krall and Criner, other members of the Propel Bio advisory board are:
Todd Bishop, GeekWire
Todd Bishop is GeekWire's co-founder and editor, a longtime technology journalist who covers subjects including cloud tech, e-commerce, virtual reality, devices, apps and tech giants such as Amazon.com, Apple, Microsoft and Google. Follow him @toddbishop, email todd@geekwire.com, or call (206) 294-6255.