The Good, the Bad and the Ugly from LA's EV Scene
David Shultz
David Shultz reports on clean technology and electric vehicles, among other industries, for dot.LA. His writing has appeared in The Atlantic, Outside, Nautilus and many other publications.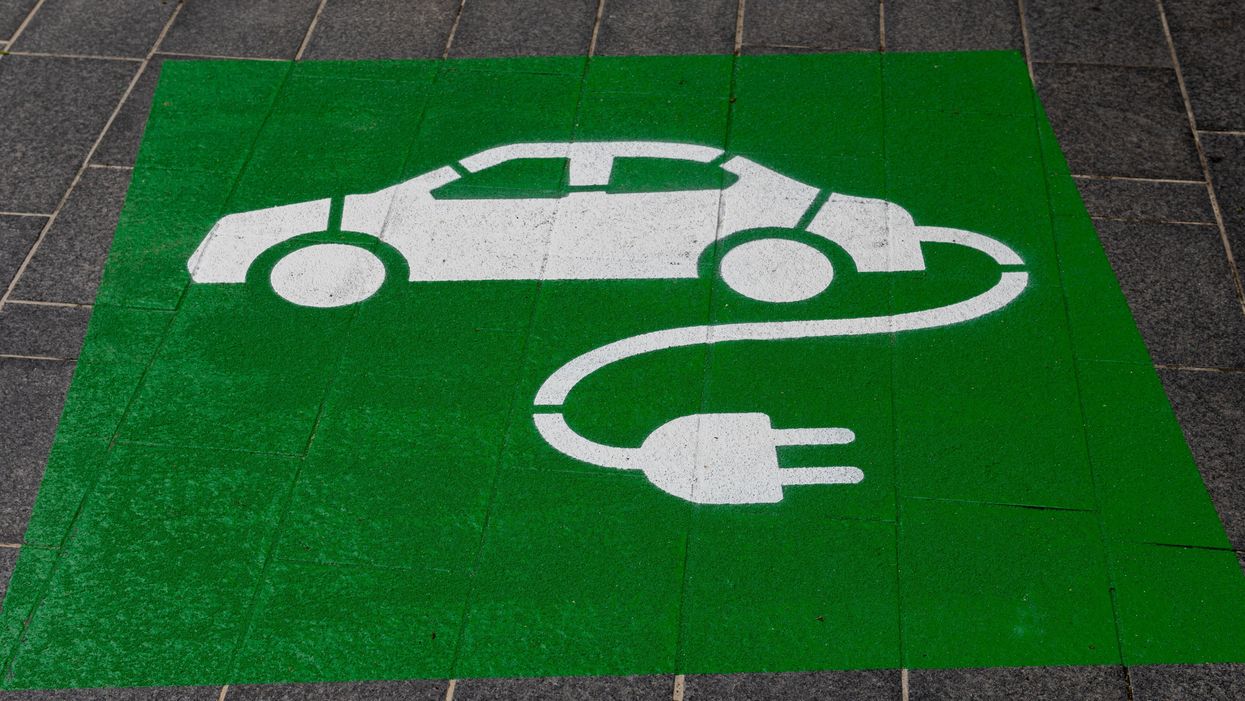 I've been on vacation this past week, so of course there's been a ton of news in the Southern California EV world that I missed. I'm not even supposed to be back online until Tuesday, when I'll be covering SXSW in Austin, Texas. But so great was the deluge of news that I've holed up in a Starbucks off of I-70 to whip up this little recap for you. Here we go.
Rivian
I covered Rivian's Q4 earnings in last week's newsletter. The results weren't particularly pretty, with the company suggesting production guidance of just 50,000 units for 2023, which was below what many analysts had forecasted. But then, on Friday, Rivian employees told Bloomberg, that internally the company was saying it might be able to hit 62,000 units in the fiscal year. Shortly after that, however, Rivian announced that 50,000 vehicles was still the official target and that the larger figure had been taken out of context by employees. The company's share price has fallen 24% since the earnings call.
But wait there's more: Rivian had previously announced that it intended to lay off 6% of its workforce, and last week we got some more details about where those cuts will come from. The Palo Alto office is slated to lose 240 workers, and 204 look like they'll be cut from the Irvine HQ, according to reporting from Carscoops.
But wait there's even more: Rivian also announced today that it would recall 13,000 of its vehicles for issues related to an issue with the seatbelt that could prevent the passenger airbag from functioning as intended. This won't be Rivian's first recall, and it surely won't be its last. Recalls are common and necessary in the automotive industry, but the news comes at an inopportune time for the EV maker.
Lastly, Rivian announced yesterday that it intends to raise $1.3 billion in cash to help it through the coming scale up phase. As I pointed out in the Q4 earnings article, the company's current cash burn rate looked a bit too aggressive to bring Rivian into 2026, when the R2 platform is expected to launch and provide a pathway to profitability for the EV hopeful. An additional $1.3 billion helps to narrow that gap.
Vinfast
Some good news from Vinfast, actually. The company has delivered its first cars to US customers. Since its 999 SUVs arrived in the United States back in mid December 2022, the delivery process has been delayed by software issues with the vehicles. Last week, however, Vinfast announced that it had delivered 45 VF8s to customers. When the rest of the shipment will be ready for delivery is still unknown, but hey, it's something. The news comes just a week after Vinfast cut its advertised lease price for the vehicle by a whopping 50%, which if you've been following dot.la's coverage, brings its price much more in line with its value compared to competitors. Whether it's enough to sway US consumers to take a risk on a new technology produced by a mostly unknown foreign brand, remains to be seen.
Mullen
On March 1st, Mullen's top financier, Terren Peizer, was charged with insider trading by the Securities and Exchange Commission. Peizer and Mullen have a long history and Peizer has served as CEO of both Ontrak and Acuitas Holding Group. Back in April 2022, Hindenburg Research highlighted Peizer's large stake in Mullen (29%), and his numerous ties to finance guys who'd found themselves in prison for various sorts of fraud. Now it seems the SEC is taking a look into Peizer himself. According to reporting by InvestorPlace, the agency has charged Peizer with selling $20 million in Ontrak stock while in possession of "material, nonpublic information (MNPI) concerning the company's largest customer." Whoops.
Meanwhile, Mullen announced today that it would showcase two new electric delivery vehicles at the NTEA Work Truck Show that's ongoing this week. The press release contains images of the same class 1 cargo van that Mullen acquired when it purchased Electric Last Mile Solutions last fall, as well as a Class 3 low-cab forward delivery truck. How or where Mullen plans to make these vehicles at scale, remains unknown. But CEO David Michery said that both vehicles are coming to market later this year. Mullen would likely need to raise huge amounts of capital to bring manufacturing capacity online to deliver any meaningful volume of product, but the company does have multiple factory assets.
David Shultz
David Shultz reports on clean technology and electric vehicles, among other industries, for dot.LA. His writing has appeared in The Atlantic, Outside, Nautilus and many other publications.