Amazon Faces Major Strikes and Protests This Week. Here's What's Up in LA and Abroad
Harri Weber
Harri is dot.LA's senior finance reporter. She previously worked for Gizmodo, Fast Company, VentureBeat and Flipboard. Find her on Twitter and send tips on L.A. startups and venture capital to harrison@dot.la.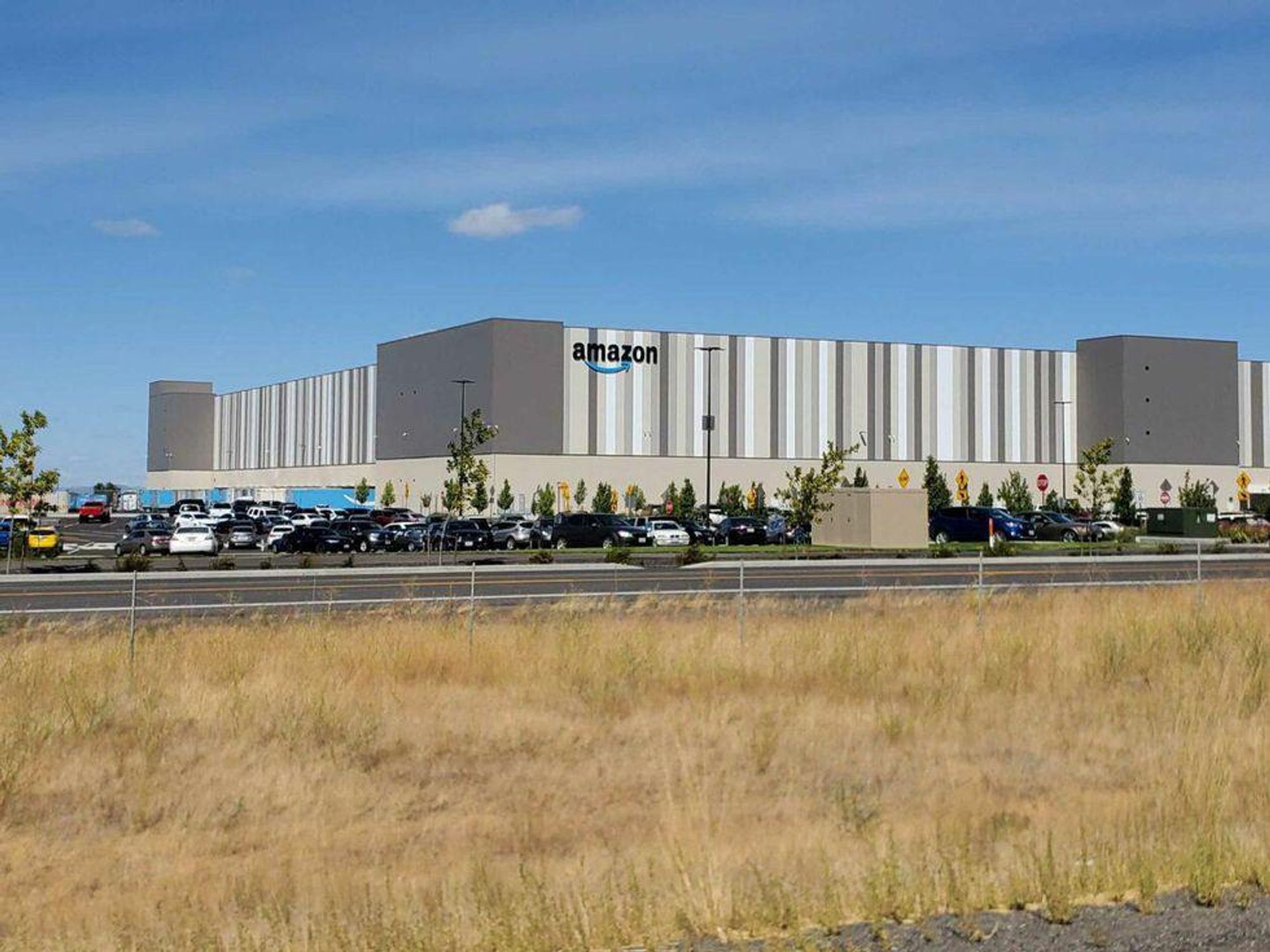 Amazon workers, unions and advocates plan a series of Black Friday protests against the Seattle retailer, demanding the conglomerate increase wages, pay more taxes and curb its harm to the planet.
Called Make Amazon Pay, the consortium spans 22 countries and will stage strikes in Italy and France, garment worker protests in Cambodia and Bangladesh, as well as protests across the U.S.
---
Among those actions is a virtual town hall in Los Angeles on Cyber Monday, hosted by progressive advocacy groups Courage California and the Los Angeles Alliance for a New Economy, along with union groups like the Los Angeles County Federation of Labor.
Organizers say the event will focus on both Amazon's practices as well as enforcement of new California rules that will require warehouses to disclose productivity quotas to workers and government agencies.
Amazon employs more workers in California than in any other state, and in September, the company added 800 new roles in Los Angeles alone.
Amid its rocketing growth in the U.S. and across the globe, the firm has come under fire from not only labor organizers but also environmental groups and climate activists, privacy advocates, and taxwatchdogs.
Concerns include reports that it destroyed millions of unsold goods, fought the passage of a major climate bill, and in some years paid nothing in U.S. federal income tax. Another sticking point is the company's ownership of security camera maker Ring, which has faced privacy and surveillance concerns over its collaboration with law enforcement.
Greenpeace, Oxfam, the Sunrise Movement and the Tech Workers Coalition are among the groups behind Make Amazon Pay. Protests and other actions are slated this week in Canada, Brazil, Argentina, Ireland, the U.K., Spain, Belgium, the Netherlands, Germany, Poland, Slovakia, Austria, Turkey, South Africa, Australia, New Zealand, and India.
For its part, Amazon said it's addressing many of these issues.
"These groups represent a variety of interests, and while we are not perfect in any area, if you objectively look at what Amazon is doing in each one of these areas you'll see that we do take our role and our impact very seriously," said Amazon's director of national media relations Kelly Nantel in a statement shared with dot.LA. "We are inventing and investing significantly in all these areas."
Nantel added that Amazon is "playing a significant role in addressing climate change with the Climate Pledge commitment to be net zero carbon by 2040, continuing to offer competitive wages and great benefits, and inventing new ways to keep our employees safe and healthy in our operations network, to name just a few."
But labor experts are skeptical that such promises amount to little more than lip service.
"They're going to make statements like that, all the while they try to bust union drives, or continue to get very favorable tax abatements to build larger and larger warehouses, and clog our roads and highways with trucks and delivery vans," said William Brucher, who teaches labor studies at Rutgers University. "That's what's going to happen, but they're going to say 'oh yeah, we sure care about workers and the environment.'"
Amazon has faced ratcheting pressure from workers and organizers in places like Staten Island, New York and Bessemer, Alabama. But so far, Amazon workers have not succeeded in unionizing in the U.S. Amazon's massive scale and ongoing growth are two of the main challenges cited by organizers.
Amazon told investors in October that it employs nearly 1.5 million people globally, excluding contractors such as delivery drivers who make speedy deliveries possible.
Out of the entire U.S. workforce, about 1 out of every 169 people works for Amazon, NBC News found as of June. Amazon trails Walmart in the U.S., which reportedly employs 1 out of every 100 workers.
Efforts to organize Amazon workers are relatively new, and Make Amazon Pay itself launched in 2020.
Burcher argues that the arrival of groups like this will make some impact. But this is likely to just be the beginning.
"I think we're also going to see a fair amount of experimentation to try and take on [Amazon,] which is now perhaps the most powerful company of the 21st century," he said.
Harri Weber
Harri is dot.LA's senior finance reporter. She previously worked for Gizmodo, Fast Company, VentureBeat and Flipboard. Find her on Twitter and send tips on L.A. startups and venture capital to harrison@dot.la.