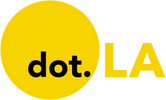 Get in the KNOW  
  on LA Startups & Tech  
X
Sam Blake
Sam primarily covers entertainment and media for dot.LA. Previously he was Marjorie Deane Fellow at The Economist, where he wrote for the business and finance sections of the print edition. He has also worked at the XPRIZE Foundation, U.S. Government Accountability Office, KCRW, and MLB Advanced Media (now Disney Streaming Services). He holds an MBA from UCLA Anderson, an MPP from UCLA Luskin and a BA in History from University of Michigan. Email him at samblake@dot.LA and find him on Twitter @hisamblake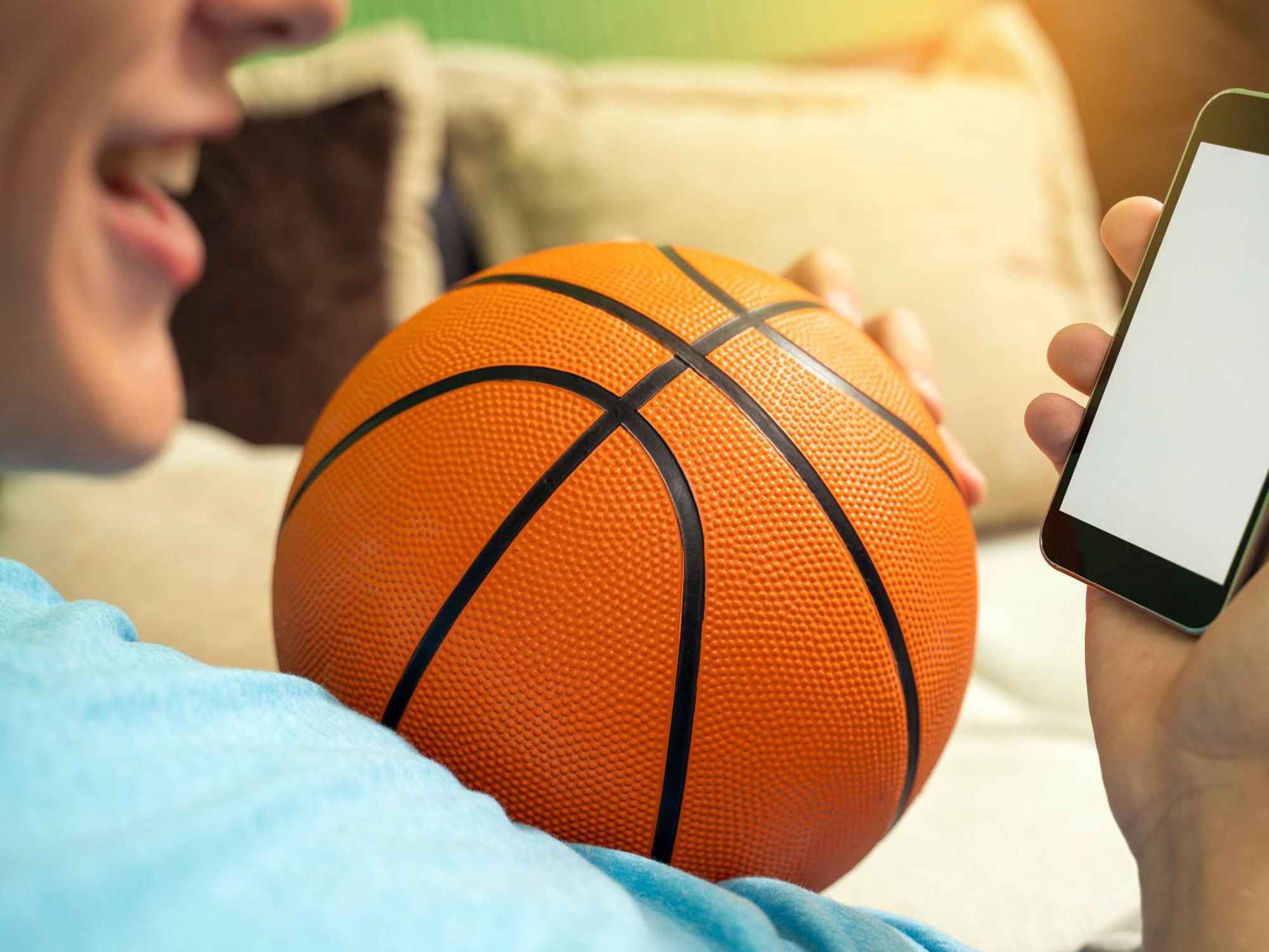 For sports fans, the playoffs are an exciting time. But the end of the regular season can be bittersweet as it marks the end of the typical fantasy sports season.
That loss was Carter Russ' inspiration for Champions Round, a new take on fantasy sports that on Monday announced a $1 million seed round led by San Francisco-based Quest Venture Partners.
The two-year-old, L.A.-based startup launched its first full app last month. Its fantasy leagues aren't tied to leagues' entire seasons; instead, they're chunked, usually into periods of three to four weeks, and sometimes around just a single, multi-day event like the NFL draft.
---
Since its beta launch in April, Champions Round has been installed 8,000 times and 6,000 users have registered. For a time, it reached the #6 spot in the iOS App Store's top free sports apps. That came with little marketing spend, Russ said, which is one big area to which the new funds will be directed. It may also hire another back-end developer to add to its six-person team mostly based in Los Angeles, Russ said.
As Russ explored whether to launch a fantasy sports product focused on the playoffs, he said he came across several other problems that he saw as opportunities. For one, he felt that fans' fantasy sports options were limited, and each option had drawbacks. They could participate in a typical league: draft their team, wheel and deal throughout the season, and hope that the real-life players perform well enough to bring home the glory; but, Russ said, the excitement of such a league isn't usually sustained the full season as some players get injured or don't play well, causing fantasy owners to lose interest.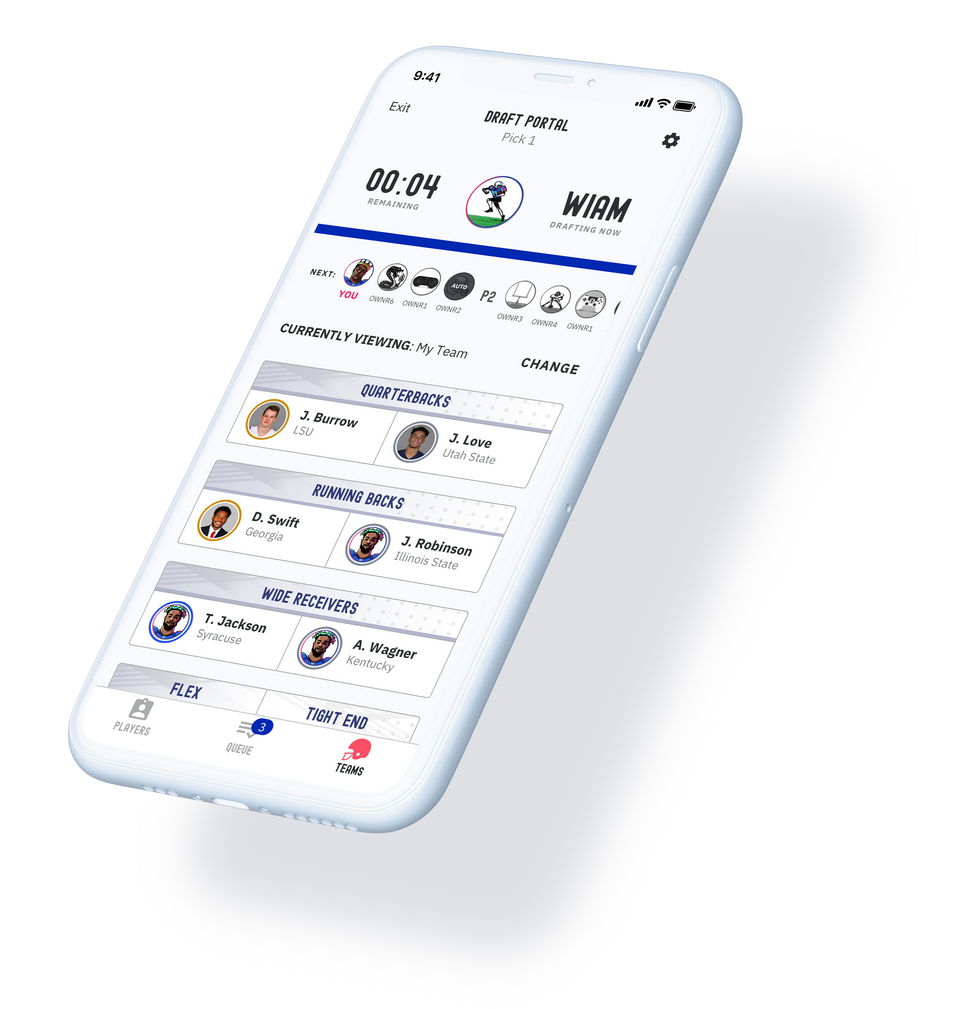 The second fantasy option open to fans, Russ said, is daily fantasy sports. The format has grown more popular as a wave of sports-betting legalization has swept the country in recent years. But the option is restricted to people over the age of 18 and, Russ found, most people end up losing their money.

That led Russ to want to form what he considers a third option.
As with typical fantasy leagues, players can join Champions Round leagues with their friends or get assigned to leagues with strangers. For now, the leagues are all free to play, but soon the company will expand to leagues played for money. Winners will take home the pot, and the company will keep a percentage.
Another twist Champions Round takes on typical fantasy sports is an extra layer of gamification. By participating in leagues, spending money on swag for their avatars, and gaining points over time, users can qualify, for instance, for exclusive leagues that offer big cash prizes. Players can make in-app purchases to accelerate that process.

Champions Round also has an esports module, designed both for user engagement and to help esports newcomers better understand how gameplay works.
A long-time gamer himself, Russ said when he first started watching League of Legends, the most popular esport, it quickly became evident that the game's mechanics were difficult to grasp.
"I was about 15 minutes into the stream and I realized, 'I have no idea what the hell I'm looking at'," he said. "And I am about as low-hanging fruit a viewer as they can possibly find to convert."
By asking users to predict in-game outcomes, like who will get the next kill, Champions Round aims to educate them on the most important components of the game, Russ said.
As for the company's longer term goal, Russ and his co-founder Chase Payne, formerly of mobile games company Zynga, hope to incorporate a sports betting platform in the next couple of years.
"We're building what essentially equates to a social betting platform," he said.
They'll be facing tough competition. Daily fantasy sports platform DraftKings recently went public, and competitor FanDuel has raised nearly half a billion dollars. But Russ thinks his investors see a place for Champions Round in the frothy marketplace.
He said they're particularly enamored by his company's low cost of acquiring customers. Russ attributes that to the fact that anyone can play, and that users tend to be a self-reinforcing marketing tool, as they recruit their friends to play alongside them. Eighty percent of users were acquired in this way, Russ said, a sky-high number he hopes will remain lofty as his company moves forward with a new stash of cash.
From Your Site Articles
Related Articles Around the Web
Sam Blake
Sam primarily covers entertainment and media for dot.LA. Previously he was Marjorie Deane Fellow at The Economist, where he wrote for the business and finance sections of the print edition. He has also worked at the XPRIZE Foundation, U.S. Government Accountability Office, KCRW, and MLB Advanced Media (now Disney Streaming Services). He holds an MBA from UCLA Anderson, an MPP from UCLA Luskin and a BA in History from University of Michigan. Email him at samblake@dot.LA and find him on Twitter @hisamblake
https://twitter.com/hisamblake
samblake@dot.la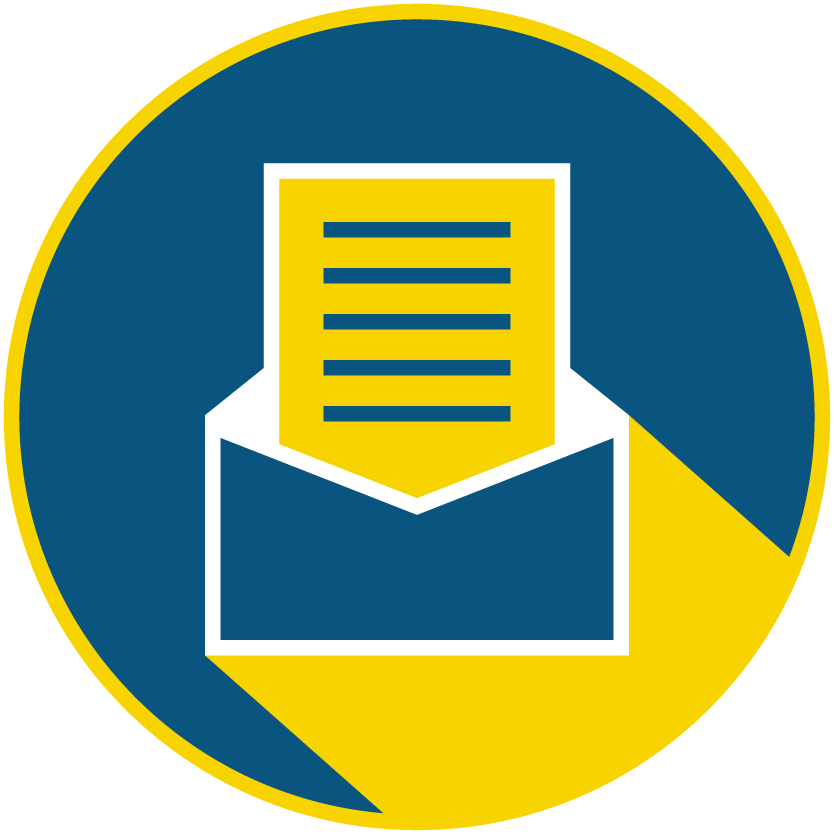 Subscribe to our newsletter to catch every headline.
Christian Hetrick
Christian Hetrick is dot.LA's Entertainment Tech Reporter. He was formerly a business reporter for the Philadelphia Inquirer and reported on New Jersey politics for the Observer and the Press of Atlantic City.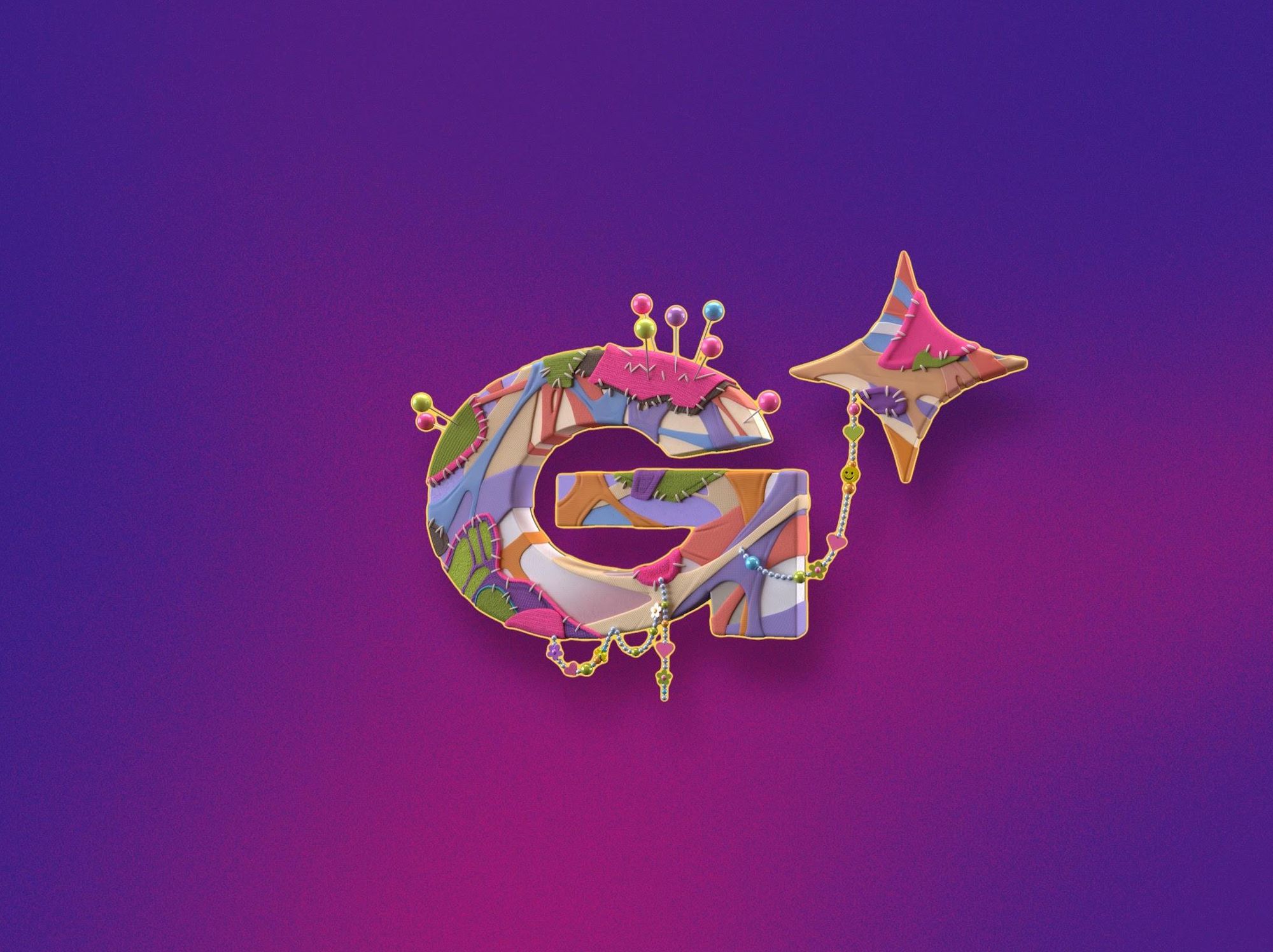 When avatar startup Genies raised $150 million in April, the company released an unusual message to the public: "Farewell."
The Marina del Rey-based unicorn, which makes cartoon-like avatars for celebrities and aims to "build an avatar for every single person on Earth," didn't go under. Rather, Genies announced it would stay quiet for a while to focus on building avatar-creation products.
Genies representatives told dot.LA that the firm is now seeking more creators to try its creation tools for 3D avatars, digital fashion items and virtual experiences. On Thursday, the startup launched a three-week program called DIY Collective, which will mentor and financially support up-and-coming creatives.
Similar programs are common in the startup world and in the creator economy. For example, social media companies can use accelerator programs not only to support rising stars but to lure those creators—and their audiences—to the company's platforms. Genies believes avatars will be a crucial part of the internet's future and is similarly using its program to encourage creators to launch brands using Genies' platform.
"I think us being able to work hands on with this next era—this next generation of designers and entrepreneurs—not only gets us a chance to understand how people want to use our platform and tools, but also allows us to nurture those types of creators that are going to exist and continue to build within our ecosystem," said Allison Sturges, Genies' head of strategic partnerships.
DIY Collective's initial cohort will include roughly 15 people, Sturges said. They will spend three weeks at the Genies headquarters, participating in workshops and hearing from CEOs, fashion designers, tattoo artists and speakers from other industries, she added. Genies will provide creatives with funding to build brands and audiences, though Sturges declined to share how much. By the end of the program, participants will be able to sell digital goods through the company's NFT marketplace, The Warehouse. There, people can buy, sell and trade avatar creations, such as wearable items.
Genies will accept applications for the debut program until Aug. 1. It will kick off on Aug. 8, and previous experience in digital fashion and 3D art development is not required.
Sturges said that the program will teach people "about the tools and capabilities that they will have" through Genies' platform, as well as "how to think about building their own avatar ecosystem brands and even their own audience."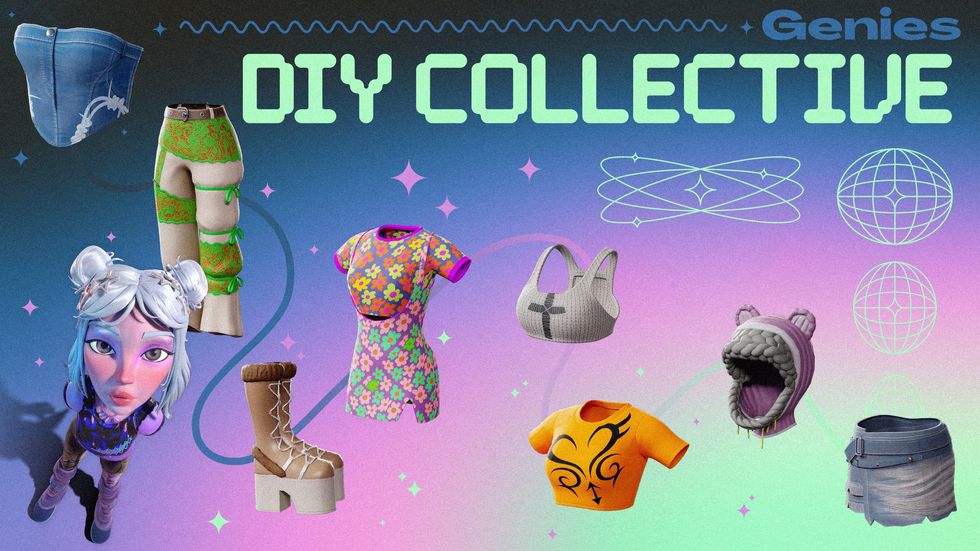 Image courtesy of Genies
Founded in 2017, Genies established itself by making avatars for celebrities from Rihanna to Russell Westbrook, who have used the online lookalikes for social media and sponsorship opportunities. The 150-person company, which has raised at least $250 million to date, has secured partnerships with Universal Music Group and Warner Music Group to make avatars for each music label's entire roster of artists. Former Disney boss Bob Iger joined the company's board in March.
The company wants to extend avatars to everyone else. Avatars—digital figures that represent an individual—may be the way people interact with each other in the 3D virtual worlds of the metaverse, the much-hyped iteration of the internet where users may one day work, shop and socialize. A company spokesperson previously told dot.LA that Genies has been beta testing avatar creator tools with invite-only users and gives creators "full ownership and commercialization rights" over their creations collecting a 5% transaction fee each time an avatar NFT is sold.
"It's an opportunity for people to build their most expressive and authentic self within this digital era," Sturges said of avatars.
The company's call for creators could be a sign that Genies is close to rolling out the Warehouse and its tools publicly. Asked what these avatar tools might look like, the startup went somewhat quiet again.
Allison Sturges said, "I think that's probably something that I'll hold off on sharing. We will be rolling some of this out soon."
Christian Hetrick
Christian Hetrick is dot.LA's Entertainment Tech Reporter. He was formerly a business reporter for the Philadelphia Inquirer and reported on New Jersey politics for the Observer and the Press of Atlantic City.
Kristin Snyder
Kristin Snyder is an editorial intern for dot.la. She previously interned with Tiger Oak Media and led the arts section for UCLA's Daily Bruin.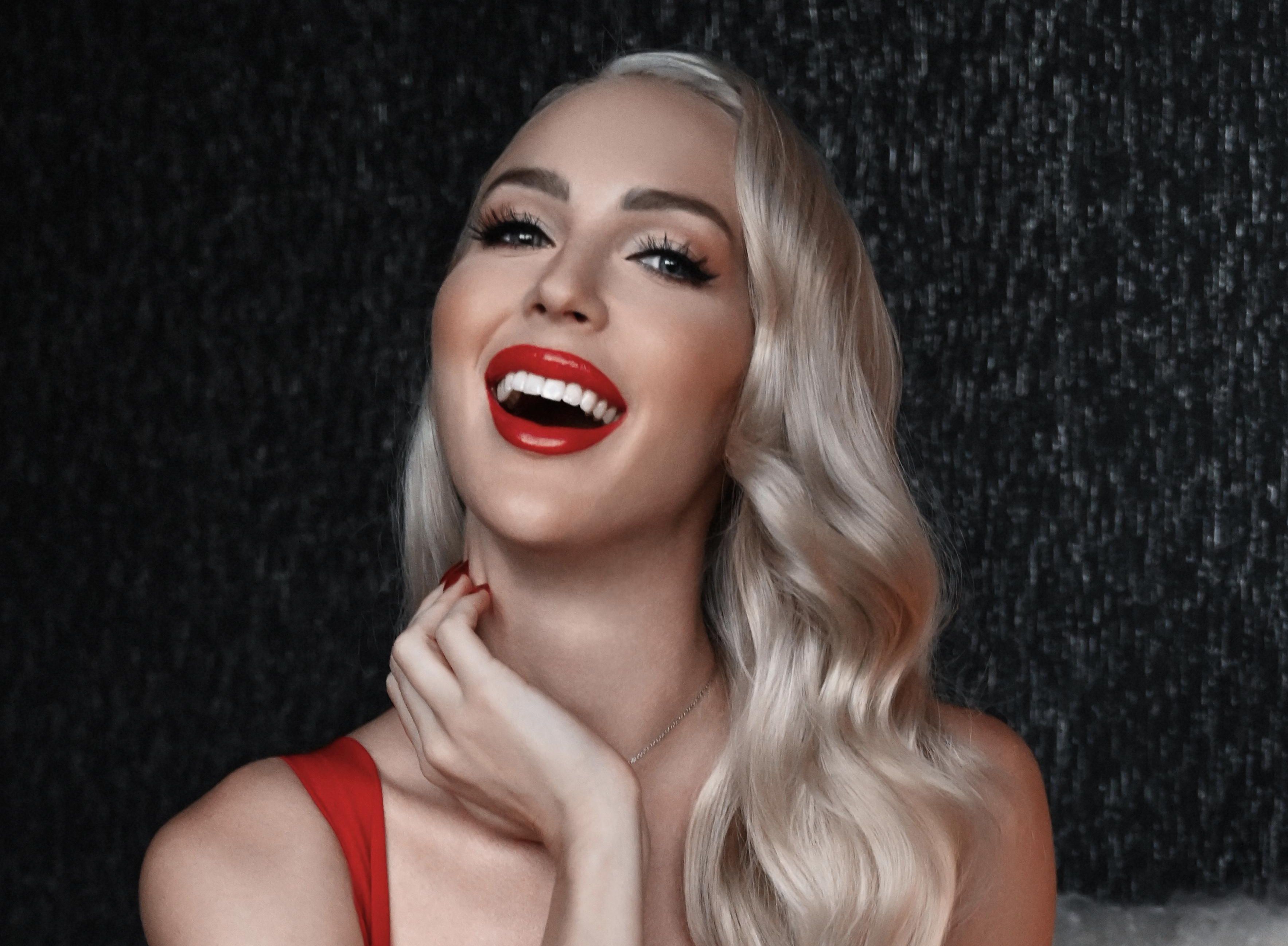 Photo by KlausMüeller09 / Wikicommons
Christine Quinn is all in on crypto.
Alongside CEO Christian Dumontet, Christine Quinn launched the luxury real estate company, RealOpen, for buyers wanting to purchase properties with cryptocurrencies. Now, RealOpen is launching RealScore—a crypto credit scoring system—to predict volatility and help buyers close deals at the right moment.
Buyers have to convert their crypto to cash when they close a deal. RealScore aims to allow them to liquidate their crypto when the transaction closes instead of waiting for sellers to individually evaluate the worth of their assets. Based on algorithmic predictions, RealScore informs users how they can best combine different cryptocurrencies when making a deal.
"Our application of crypto to real estate is the go-to-market [strategy]," Dumontet told dot.LA. "We expect and we are working really hard to support all sorts of physical assets and services—to be that bridge between digital assets and physical assets."
After launching RealOpen in April, Dumontet said they realized that the industry needed a way to alleviate people's concerns about making big crypto purchases. Buyers would often hire a lawyer to oversee the purchase. Dumontet said it was often difficult to prove assets through screenshots, and everyone had to be informed of how different cryptocurrencies correlate with one another.
RealScore doesn't offer borrowing services. Instead, Dumontet said it evaluates one's holdings as an indication of buying power.
"It's a way for crypto buyers to simplify," he said. "And for sellers, to simplify something that's pretty complicated."
Christine Quinn brings her traditional real estate background to the company as CMO. She left The Oppenheim Group, which launched her into the spotlight through the Netflix series "Selling Sunset," to found RealOpen with Dumontet, her husband. Quinn told Forbes that part of her decision to leave the real estate brokerage was because The Oppenheim Group does not accept crypto.
Quinn told dot.LA that traditional home purchases happen through a "dinosaur process" that can take some time to complete, and they come with their own issues, such as buyers sometimes photoshopping proof of funds or moving money around. With RealScore, she said the company can cryptographically verify a customer's crypto history. Having previously worked in the traditional real estate space, Quinn said the type of people looking to buy homes with crypto approach the process different. They're often younger, she said, and they want to move fast, especially as the crypto market shifts.
"They recognize that homes are going really quickly in this market, and they want to take advantage of that," Quinn said.
Crypto credit scores typically consider crypto assets, transaction history, spending habits and asset growth. More cryptocurrencies are turning to theconcept as the industry evolves—but credit scores have to take fluctuations into account.
Dumontet wants RealScore to help buyers navigate crypto's volatility. Stablecoins are relatively new, and Dumontet knows that scandals within the industry can complicate making purchases with cryptocurrencies. Still, he believes crypto has a future as a worldwide, universal currency.
Dumontet compared the crypto winter to the dot.com era—lots of companies adding superficial changes to their platforms without changing business fundamentals. Now, he said crypto has undergone healthy market development.
"There was a bubble," Dumontet said. "That bubble has burst—and what's left are companies that actually provide real value."
Kristin Snyder
Kristin Snyder is an editorial intern for dot.la. She previously interned with Tiger Oak Media and led the arts section for UCLA's Daily Bruin.
Christian Hetrick
Christian Hetrick is dot.LA's Entertainment Tech Reporter. He was formerly a business reporter for the Philadelphia Inquirer and reported on New Jersey politics for the Observer and the Press of Atlantic City.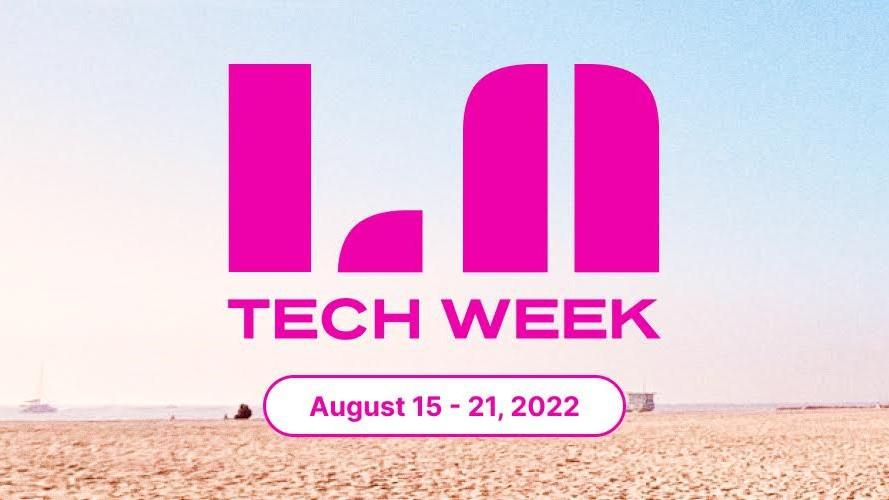 LA Tech Week—a weeklong showcase of the region's growing startup ecosystem—is coming this August.
The seven-day series of events, from Aug. 15 through Aug. 21, is a chance for the Los Angeles startup community to network, share insights and pitch themselves to investors. It comes a year after hundreds of people gathered for a similar event that allowed the L.A. tech community—often in the shadow of Silicon Valley—to flex its muscles.
From fireside chats with prominent founders to a panel on aerospace, here are some highlights from the roughly 30 events happening during LA Tech Week, including one hosted by dot.LA.
DoorDash's Founding Story: Stanley Tang, a cofounder and chief product officer of delivery giant DoorDash, speaks with Pear VC's founding managing partner, Pejman Nozad. They'll discuss how to grow a tech company from seed stage all the way to an initial public offering. Aug. 19 at 10 a.m. to 12 p.m. in Santa Monica.
The Founders Guide to LA: A presentation from dot.LA cofounder and executive chairman Spencer Rascoff, who co-founded Zillow and served as the real estate marketplace firm's CEO. Aug. 16 from 6 p.m. to 9 p.m. in Brentwood.
Time To Build: Los Angeles: Venture capital firm Andreessen Horowitz (a16z) hosts a discussion on how L.A. can maintain its momentum as one of the fastest-growing tech hubs in the U.S. Featured speakers include a16z general partners Connie Chan and Andrew Chen, as well as Grant Lafontaine, the cofounder and CEO of shopping marketplace Whatnot. Aug. 19 from 2 p.m. to 8 p.m. in Santa Monica.
How to Build Successful Startups in Difficult Industries: Leaders from Southern California's healthcare and aerospace startups gather for panels and networking opportunities. Hosted by TechStars, the event includes speakers from the U.S. Space Force, NASA Jet Propulsion Lab, Applied VR and University of California Irvine. Aug. 15 from 1 p.m. to 5 p.m. in Culver City.
LA Tech Week Demo Day: Early stage startups from the L.A. area pitch a panel of judges including a16z's Andrew Chen and Nikita Bier, who co-founded the Facebook-acquired social media app tbh. Inside a room of 100 tech leaders in a Beverly Hills mansion, the pitch contest is run by demo day events platform Stonks and live-in accelerator Launch House. Aug. 17 from 12:30 p.m. to 3 p.m. in Beverly Hills.
Registration information and a full list of LA Tech Week events can be found here.
From Your Site Articles
Related Articles Around the Web
Christian Hetrick
Christian Hetrick is dot.LA's Entertainment Tech Reporter. He was formerly a business reporter for the Philadelphia Inquirer and reported on New Jersey politics for the Observer and the Press of Atlantic City.