How Long Will the Public's Interest in AI Endure?
Lon Harris
Lon Harris is a contributor to dot.LA. His work has also appeared on ScreenJunkies, RottenTomatoes and Inside Streaming.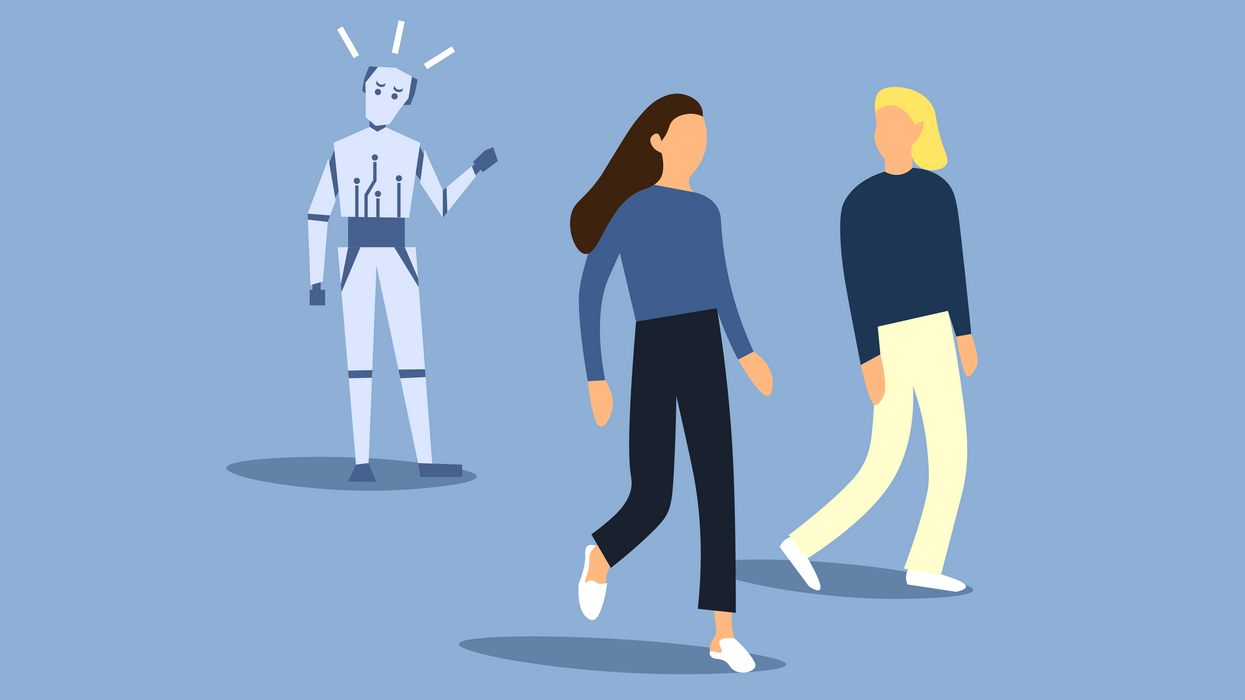 Evan Xie
This is the web version of dot.LA's daily newsletter. Sign up to get the latest news on Southern California's tech, startup and venture capital scene.
On social media, it sometimes seems like the creative suite of generative AI apps – the ones aiming to replace screenwriters and artists – get all the glory and attention. The ability to draw an image of, say, just for the sake of argument, Donald Trump singing at a Black church from scratch is far more immediately tantalizing and eye-catching than more mundane, everyday kinds of tasks, like improving a search result or updating an OS setting.
---
This week alone, while AI's threat to the American worker continued dominating headlines, we've had a number of other, significantly less dire stories popping up about digital assistants and other AI helpers coming soon to a platform near you. Or possibly one you're utilizing right now.
TechCrunch reports that TikTok is working on a new AI chatbot, codenamed "Tako," which is already in a testing phase in select (non-US) markets. When activated, Tako will provide recommendations for new content based on prompts or suggestions, and can even answer questions posed mid-video by a user about whatever it is that they're watching.
At its Build developer conference this week, Microsoft unveiled Copilot, a new AI digital assistant designed to help lay people navigate Windows software and its many tools and features. In addition to funcitoning like any other chatbot helper – entering new items in a calendar, say, or playing a song on Spotify – Copilot has deep integration into the Windows operating system itself, meaning that it can interact with specific files and settings. With a simple prompt, Copilot can transcribe an audio file, set a timer, switch the visuals to "dark mode," and other basic tasks that once required a mouse and keyboard. The pitch is decidedly futuristic: without needing to navigate various complex menus and sub-menus, Windows users will simply be able to tell their computer what to do, and for the most part, it will listen.
It's the latest volley in the ongoing battle for AI supremacy between Microsoft and Google, two legacy companies desperate to associate their names with all the hype around thinking machines. For seemingly every new innovation one company announces, the other rushes to market with an answer of its own.
Last week, Microsoft announced ChatGPT had caught up with Google's Bard, and could now connect to the internet in an effort to produce better, more accurate results. Now, in response to Microsoft integrating ChatGPT with its own Bing search, Google will start embedding AI results into its search result pages. The feature will roll out beginning this week for users who signed up on the waitlist for early access.
Unlike conventional Google search results, AI responses don't appear as a list of links, but within colorful boxes above the traditional search results. Intriguingly, some results from specific companies or retailers – such as Best Buy – now get expanded sections in the results page, listing out individual products for sale and other relevant information.
Taken together, this represents the most significant individual shift in how Google presents search results in history. Rather than being purely aesthetic, the combination of AI responses, sponsored links, and Google's own in-house products push all purely external links significantly further down the page. The end result will likely be diminished Google traffic going out to all websites and services that don't pay the company for ad space. With Google traffic providing a vital lifeline for tens thousands of websites and apps, this could potentially "upend the internet," according to Ars Technica.
Microsoft suggests its February AI upgrade has massively upgraded interest in its Bing, with downloads of the mobile app surging by 8 times over the last few months. According to Motley Fool, by some estimates, Bing saw twice as many downloads in the first two weeks of ChatGPT integration than it received throughout the entirely of 2022.
It's still not entirely clear whether or not these results are sustainable, or if Bing is simply getting a short-term boost from the larger AI fad. Bazinga suggests that the surge of interest in ChatGPT on Bing could be fleeting. Microsoft's ChatGPT iOS app launched on May 18 to much fanfare, but after just a week, daily downloads have already started to decline. Bing web traffic as well hasn't spiked as much as you might suspect since getting an AI upgrade, suggesting users are coming to check out how it works but not yet relying on it day-to-day.
It's easy to see clear evidence every day of the public's ongoing enthusiasm for ChatGPT, Midjourney, and other viral AI applications, just by opening any social media app. But tracking user interest in digital assistants and search engine add-ons has proved more challenging.
At least anecdotally, interest in Snapchat's "My AI" add-on seems to have already peaked and waned since its rollout in mid-April. A number of instructional blog posts about how to unpin or uninstall the feature have popped up around the Web, indicating that this has become a common search term among regular users who have lost interest in the feature.
For the time being, it's all further evidence that the public is significantly interested in new AI applications and what they can do, but may only hang around and continue playing with the tools that immediately grab their interest by being surprising, clever, creative, or otherwise unexpected. While the technology may work best for small, practical, subtle applications, these aren't the major steps forward that capture the public's imagination and trend on social media.
Lon Harris
Lon Harris is a contributor to dot.LA. His work has also appeared on ScreenJunkies, RottenTomatoes and Inside Streaming.