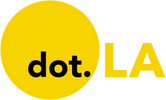 Get in the KNOW  
  on LA Startups & Tech  
X
Nat Levy, GeekWire
Nat Levy, GeekWire
Nat Levy is a staff reporter at GeekWire covering a variety of technology topics, including Microsoft, Amazon, tech startups, and the intersection of technology with real estate, courts and government. Follow him on Twitter at @natjlevy​​ and read his stories at GeekWire.
The listening capacity of digital assistants like Alexa and Siri has become a major privacy sticking point in the last year. A group of researchers out of Northeastern University and Imperial University of London have been studying smart speakers for the last six months to learn more about what triggers them, and whether or not they are "listening" all the time.
The ongoing study found "no evidence to support" the possibility that digital assistants are always listening. The devices did get activated often in the study, primarily by words that sound similar to the phrases meant to wake them up — for Alexa, examples include words with "k" sounds such as "exclamation", "kevin's car" and "congresswoman" — but they only stay on for short intervals of a few seconds up to nearly a minute.
The researchers set up several smart speakers — a couple of Echos, a Google Home Mini, Apple HomePod and a Microsoft Cortana-powered Harman Kardon Invoke — and built an area where they could monitor and record when and how they were activated. The team played 125 hours of shows on Netflix with heavy dialog, including The Office, Gilmore Girls and Grey's Anatomy and recorded which phrases — outside of the traditional "wake words" — activated the devices.
The study found that the Echo Dot 2nd Generation and the Invoke stayed awake the longest, between 20 and 43 seconds. The rest of the devices had shorter activation period, with nearly half of them lasting 6 seconds or less.
While words that sounded like the wake phrases triggered devices, it was challenging to get repeat results. The team repeated its experiments 12 times, and only 8.44 percent of the activations occurred consistently.
The definition of "listening" in this context can get confusing, even for the people who make the devices. Under questioning on an episode of PBS Frontline last week, Amazon devices chief Dave Limp was asked how Amazon could convince millions of people to install "listening devices" in their home. Limp appeared to misstep when answering the question, insisting that Alexa isn't a listening device, before describing how it's "listening," then backtracking.
"I would first disagree with the premise. It's not a listening device," Limp said. "The device in its core has a detector on it — we call it internally a 'wake word engine' — and that detector is listening — not really listening, it's detecting one thing and one thing only, which is the word you've said that you want to get the attention of that Echo."
The question of how these virtual assistants are monitoring for wake words will become even more important as they spread to different types of Internet of Things devices, such as a smart ring and Alexa-enabled eyeglasses unveiled by Amazon last year.
Throughout 2019, reports surfaced that teams of employees at tech giants including Google, Amazon, Apple and more listen in to some audio clips of utterances made to their smart speakers to improve the digital assistants. Amid privacy concerns, the companies began allowing users to opt out of having their audio clips reviewed.
The report is only step one of a larger project. Future updates will look into how many activations lead to audio recordings sent to the cloud versus processed only on the device; whether cloud providers accurately show all cases of recorded audio; if the speakers adapt and adjust to what they've heard; and how the gender, ethnicity, accent and other factors affect activations of the speakers.
This story originally appeared on GeekWire.
Nintendo has already reported production delays from the outbreak of coronavirus in China, and a Wall Street firm thinks the upcoming Xbox Series X and PlayStation 5 could be next.
The next-generation consoles are set to launch this holiday season, but their debuts could be delayed if the virus continues to force manufacturers to shut down operations, according to a note from Jefferies Group first reported by Business Insider. In addition to console manufacturing, China is an important player in making art for games.
"If [company] shutdowns exceed a month or so, game schedules will be delayed," the note says. "New consoles may likewise suffer supply issues from a prolonged disruption, ahead of their Fall 2020 planned launches."
We've reached out to Microsoft and Sony, and we will update this post if we hear back.
The industry could make up for shutdowns of a couple weeks, but if it stretches into months, that's when production delays came into play, according to the note.
"Security requirements and software tools largely prevent remote working, and the global sector has no significant spare capacity — witness current delays and 'crunch' working — even before the logistical difficulties of switching providers mid-project," the note says. "If delays are extensive, we would expect a growing list of game delays, perhaps affecting more 1Q21 and beyond."
The virus has killed more than 600 people around the globe and infected more than 31,000, according to a tracker from Johns Hopkins University. It has made a major impact on manufacturing in China, which many big companies rely on.
In addition to Nintendo's Switch issues, Apple is facing production delays. Nikkei reported this week that Apple ordered 45 million sets of AirPods in the first quarter to fill a shortfall of the wildly popular wireless earbuds. But suppliers have been shut down for more than two weeks and could still be short on components when production resumes.
Wikimedia Commons
Jeff Bezos' legal team said a defamation suit brought by his girlfriend's brother represents an attempt to extort the Amazon CEO.
Michael Sanchez accused Bezos and his security chief Gavin de Becker in the lawsuit filed earlier this week of spreading false rumors that he leaked nude photos of the tech leader to the National Enquirer. Sanchez said in the suit he "never had possession of the graphic photographs in question."
Three days after the original suit was filed in Los Angeles County Superior Court, Bezos' team submitted a motion to strike the suit, arguing neither the Amazon CEO nor de Becker ever accused Sanchez of leaking nude photos. Sanchez, the motion argues, is making himself the center of the story and using that to try and get money from the world's richest person.
Extortion rears its head again in this lawsuit, this time not only aimed at Defendants but also directly threatening speech protected under the First Amendment. By filing this lawsuit, Mr. Sanchez hopes to put himself back on the front pages and extract money from Defendants by leveraging the current media environment to harass them. But no matter what Michael Sanchez says or how many times he repeats himself, at the heart of his Complaint lies the same public controversy he helped generate and has tried to exploit—and from which he surreptitiously earned $200,000.
A year ago, Jeff and MacKenzie Bezos announced their decision to divorce after 25 years of marriage. In the days after that announcement, the Enquirer published an exclusive cover story with images detailing what it called "the cheating photos that ended his marriage."
A month after that, Bezos accused National Enquirer parent company American Media of blackmail by threatening to publish intimate photos of him and his girlfriend Lauren Sanchez unless he called off an investigation he launched into how the tabloid gained access to his private text messages. AMI later said Michael Sanchez was the sole source for the National Enquirer story.
Based on news reports and AMI's admissions, statements that Michael Sanchez was the source for the National Enquirer story are "substantially true" and don't meet the threshed for defamation, according to Bezos' motion. Sanchez, the motion argues, is suing Bezos because he's "unhappy" about media coverage of his alleged actions.
"This reporting has exposed the appalling truth that Michael Sanchez betrayed his sister by selling her out to the Enquirer by providing it with personal information and text messages after he was paid $200,000," according to Bezos' filing.
Read the original defamation lawsuit as well as Bezos' response on GeekWire, where this story originally appeared.