national enquirer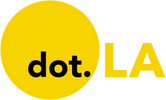 Get in the KNOW
on LA Startups & Tech
X
national enquirer
Wikimedia Commons
Jeff Bezos' legal team said a defamation suit brought by his girlfriend's brother represents an attempt to extort the Amazon CEO.
Michael Sanchez accused Bezos and his security chief Gavin de Becker in the lawsuit filed earlier this week of spreading false rumors that he leaked nude photos of the tech leader to the National Enquirer. Sanchez said in the suit he "never had possession of the graphic photographs in question."
Three days after the original suit was filed in Los Angeles County Superior Court, Bezos' team submitted a motion to strike the suit, arguing neither the Amazon CEO nor de Becker ever accused Sanchez of leaking nude photos. Sanchez, the motion argues, is making himself the center of the story and using that to try and get money from the world's richest person.
Extortion rears its head again in this lawsuit, this time not only aimed at Defendants but also directly threatening speech protected under the First Amendment. By filing this lawsuit, Mr. Sanchez hopes to put himself back on the front pages and extract money from Defendants by leveraging the current media environment to harass them. But no matter what Michael Sanchez says or how many times he repeats himself, at the heart of his Complaint lies the same public controversy he helped generate and has tried to exploit—and from which he surreptitiously earned $200,000.
A year ago, Jeff and MacKenzie Bezos announced their decision to divorce after 25 years of marriage. In the days after that announcement, the Enquirer published an exclusive cover story with images detailing what it called "the cheating photos that ended his marriage."
A month after that, Bezos accused National Enquirer parent company American Media of blackmail by threatening to publish intimate photos of him and his girlfriend Lauren Sanchez unless he called off an investigation he launched into how the tabloid gained access to his private text messages. AMI later said Michael Sanchez was the sole source for the National Enquirer story.
Based on news reports and AMI's admissions, statements that Michael Sanchez was the source for the National Enquirer story are "substantially true" and don't meet the threshed for defamation, according to Bezos' motion. Sanchez, the motion argues, is suing Bezos because he's "unhappy" about media coverage of his alleged actions.
"This reporting has exposed the appalling truth that Michael Sanchez betrayed his sister by selling her out to the Enquirer by providing it with personal information and text messages after he was paid $200,000," according to Bezos' filing.
Read the original defamation lawsuit as well as Bezos' response on GeekWire, where this story originally appeared.