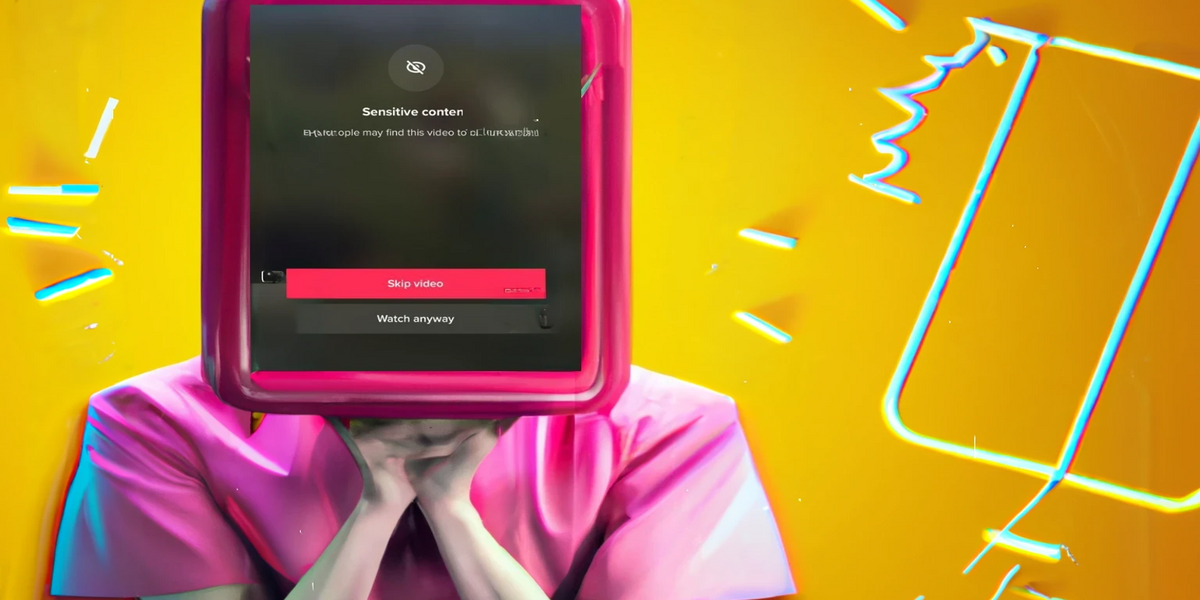 This is the web version of dot.LA's daily newsletter. Sign up to get the latest news on Southern California's tech, startup and venture capital scene.
TikTok is in hot water. It could be staring down imminent death in America. More states are banning it on state-owned devices. And its employees are violating its recent data security initiatives by accessing users' data.
---
But TikTok doesn't want us to focus on all that commotion. Instead, it wants us to see that it's finally going to solve its oft-criticized issue of the algorithm pushing sexually explicit content to users under the age of 18.
In the past week, TikTok has issued two new updates: it is highlighting its plans to reduce sexually explicit content on the app and the company is letting users restrict who sees their content. That's not to say that TikTok is going to allow users to turn their accounts into OnlyFans. But it will allow for more content aimed at an adult audience. A concept which is in and of itself not wholly new considering TikTok launched a similar feature in October, that allowed live streamers to restrict their content to adults.
These latest updates are in response to increased criticism over the company's algorithm pushing inappropriate content to young users. In 2021, The Washington Post found that the algorithm recommended pornographic and drug-related content to teenagers' accounts. And concerns have only escalated since then.
In April, The Department of Homeland Security and the Department of Justice launched separate investigations into content depicting child sexual abuse on the platform. Forbes reported shortly after that adults would use TikTok's live-streaming function to ask minors to perform sexually explicit acts. In December, Indiana's attorney general sued TikTok for showing inappropriate content to minors.
In the past, TikTok determined what content was appropriate for minors. Content moderators and machine learning removes inappropriate content and prevent it from reaching the For You Page.
But in July the app began asking users to verify their birthdays in order to keep some content off of young users' feeds. While TikTok still monitors and removes explicit content, these recent developments aim to put the onus on creators rather than the company itself, to consider the children when posting content. It doesn't wholly absolve TikTok of blame, but by asking creators to distinguish what's considered adult content, the update does shift at least some of the burden.
Apart from the new content restriction methods, TikTok is also emphasizing its other content moderation efforts. In a blog post from the end of December, TikTok pointed to its "borderline suggestive model," which detects content that doesn't technically violate the app's policies but might not be suitable for young users. The post boasts that these methods prevented over one million teen accounts from viewing suggestive content in the last month.
Essentially, there's no new information here. But this blog post combined with the expansion of its age restriction methods indicates that TikTok wants to at least appear as though it is close to solving the pervasive amount of inappropriate content.
The subtext? TikTok needs a win. Pushing news related to protecting young users makes it seem as if they are at least actively addressing other major concerns people have about the app. And, if they can get people to believe they can successfully fix one thing, maybe people will believe they can fix the data security conundrum too.
But preventing teens from being exposed to inappropriate content is an issue that just about every social media platform has grappled with—and one that companies older than TikTok have yet to fully eradicate. Sure, this is a step in the right direction. But it shouldn't distract people from TikTok's largest issue: Concerns over data security.—Kristin Snyder