Twitter's New Plan and the Death of Free Stuff
Lon Harris
Lon Harris is a contributor to dot.LA. His work has also appeared on ScreenJunkies, RottenTomatoes and Inside Streaming.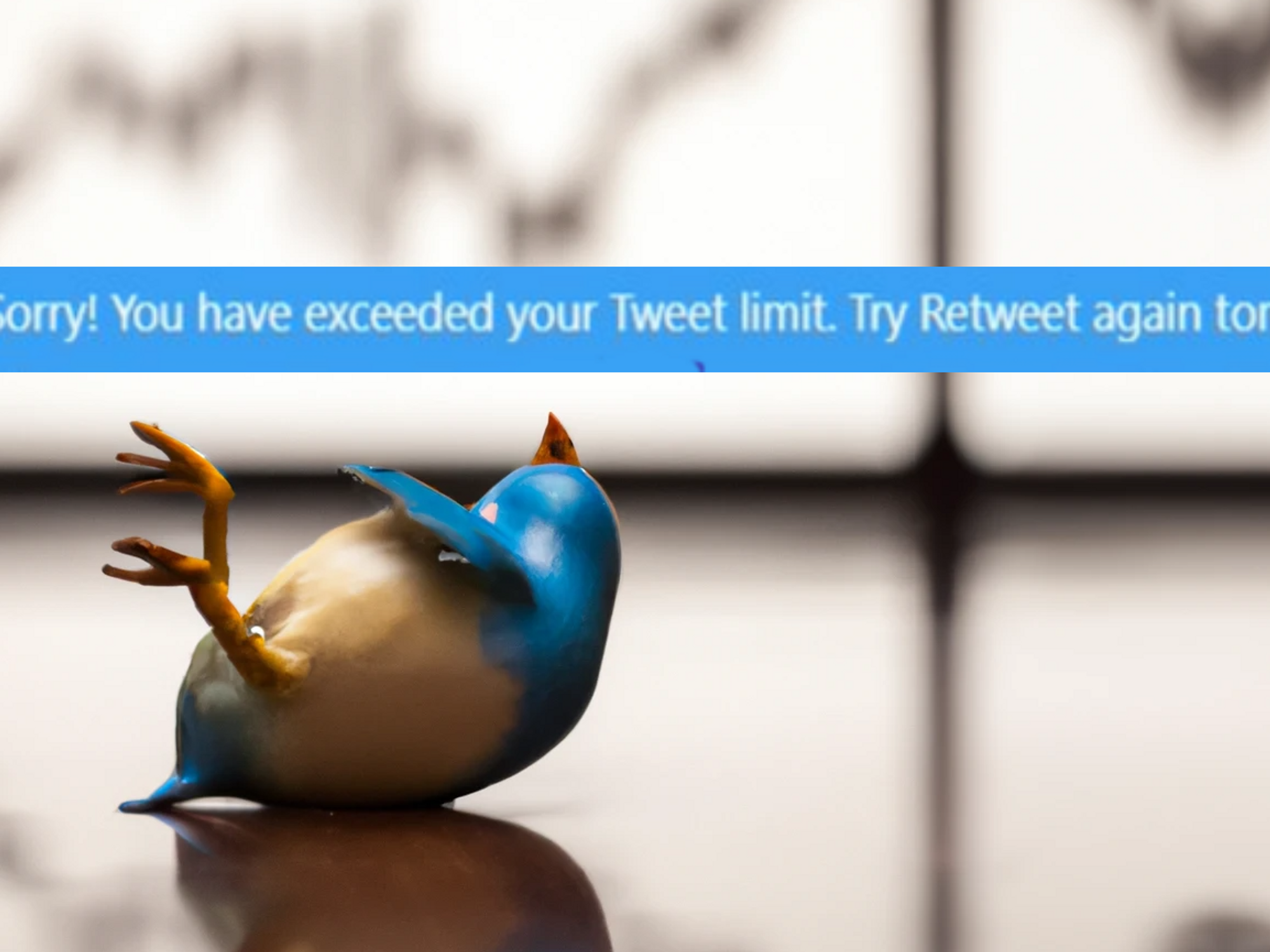 This is the web version of dot.LA's weekly newsletter. Sign up to get the latest news on Southern California's tech, startup and venture capital scene.
The reports of Twitter's death have been greatly exaggerated, but that didn't stop users from panicking once again on Wednesday, when the app and website temporarily experienced a series of glitches starting at around 4:45 pm ET. Many users who tried posting new messages or replies were informed that they had exceeded "the daily limit for sending tweets," while others noticed they were unable to follow any new accounts. Direct messages were inaccessible, and the app's internal GIF search also shut down. Some users were logged out of Twitter entirely and couldn't get back in for around 90 minutes.
---
The official @TwitterSupport account made note of the problems and assured users "we're aware and working to get this fixed," but didn't provide any additional details. According to a report in The Information, Twitter's own engineers may not even be entirely sure about exact causes. CEO and owner Elon Musk has apparently asked staff to pause all new feature development and focus on "maximizing system stability and robustness" ahead of this weekend's Super Bowl, which will surely cause a flurry of additional activity.

The outage does, however, coincide with a lot of major changes to Twitter's service behind-the-scenes. On Wednesday, just prior to the outage, the platform added the ability to paid Twitter Blue subscribers to post longer tweets, up to 4,000 characters in length. (Only the first 280 characters will display in a timeline, requiring users to click "Show More" to read the full posts.) The company also announced plans to reduce ads for Blue subscribers by 50%, while Musk has teased a potentially higher-cost ad-free version of Twitter down the road.
In perhaps an even more significant change to its core functionality, Twitter also announced plans to turn off free access to its API this week. Starting on February 13, the company will charge $100 per month for any applications requiring a "low level of API usage," though they have not defined what "low level" specifically means.
After this led to some level of outcry from developers, not to mention lovers of zany Twitter bots, Musk relented a bit. But the episode highlights a problem facing not just Twitter but a large chunk of public-facing internet companies, which now find themselves needing to actually earn revenue from previously free or low-cost services.
For many years, a robust digital ad market and a frothy outlook for venture capitalists and angel investors powered the tech industry, allowing companies to focus almost all of their efforts on outreach and obtaining new users and subscribers via any means necessary. Founders, CEOs, and corporate boards focused on expanding their reach, making their services and platforms essential, postponing concerns about actual revenue streams and business models.
But with the digital ad market in a major slump, and startup funding drying up, suddenly tech companies are in the unfortunate position of needing to actually make money from their own users. In a major sign of the times, both Netflix and Disney announced in their most recent investor calls that they'll stop tracking and reporting metrics around new sign-ups and subscribers, shifting their focus in earnings reports to profitability.
Following last year's panic-inducing drop in subscribers, Netflix in particular has been focused on spending less and earning more. After years of looking the other way while up to 100 million households shared their passwords with friends and family around the world, the platform needs to tighten its belt and start bringing in more cash to satisfy Wall Street investors. Early experiments in password sharing crackdowns have been ongoing in Central and South America, and rolled out this week to Spain, New Zealand, Canada, and Portugal. By the spring, the streamer plans to have the new rules in place worldwide.
Naturally, the crackdown has led to a lot of pushback from users. Last week, particularly strict new regulations around password sharing were posted to Netflix's Help Center, including a requirement that users log in to Netflix via their home Wi-fi connection at least once every 31 days or risk having their access shut off.
This led to widespread criticisms, and even snark from late night hosts, before Netflix claimed they'd been posted in error and walked back the changes. For now, the streamer insists users will be able to log in from mobile devices or swap households without major headaches. Additional users attempting to log in from outside their household will simply be prompted to sign up for their own accounts.
There may be no way to perfectly thread this needle. Users are never going to be excited to pay more for a service that was formerly cheap or free. Nonetheless, open and clear communication around these changes – rather than abrupt announcements, followed by walkbacks, or worse yet, complete system crashes – would probably go a long way.
Lon Harris
Lon Harris is a contributor to dot.LA. His work has also appeared on ScreenJunkies, RottenTomatoes and Inside Streaming.