ludis capital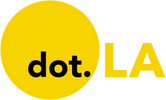 Get in the KNOW
on LA Startups & Tech
X
ludis capital
Image courtesy of Ludis Capital
On this episode of the LA Venture podcast, Ludis Capital founder Matilda Sung talks about the future of sports and technology, including sports betting, streaming and digital assets like NFTs.

At Ludis, Sung invests in companies at the intersection of sports, media and technology, writing checks of $500K to $1 million each. Prior to that, she served as the director of strategy and business operations at the NFL, where she saw changes in the way the sports industry functions first hand.
"Folks were no longer going to the three-and-a-half-hour games in person, they were not spending thousands of dollars on season tickets, nor were they even cable subscribers," said Sung. "They realize there's this whole generation of sports fans that was just consuming so differently."

Games are essentially the "crown jewels" of the sports industry. That's where fans are, and where the bulk of revenue is made. Much, she said, depends on media rights and where the games get aired.
One of the biggest challenges Sung said sports faces is creating compelling fan engagement and content. While some fans may want to watch the full game, younger viewers more often just want the critical moments.
"The league historically wanted to prioritize longer times, larger audience. But then they had to sort of wrap their heads around the fact that the younger generation" had a lot more viewing options. "That's not specific to sports," said Sung. "That's everything in the media world."
One strategy the industry has adopted is gamifying the sports experience for the viewers at home. Offering NFTs and betting has become a way to engage fans with the game. Some tokens can earn their owners rewards, giving them a sense of being a part of the game or their team.
"Whether it be metaverses or cryptocurrencies or fan tokens, or NFTs, you've now introduced this other format or vehicle to call upon which to further engage the fan on a much more intimate basis," Sung said.
Sports betting, now legal on the federal level, has also opened enormous new opportunities for sports media. Sung said that she's excited to see how the American sports betting market differentiates itself from that of Europe. American technology companies, she said, could create some interesting new ways for sports fans to compete with one another, using interfaces that make for much easier onboarding and sharing.
"That opens up a much larger sports betting market. And we'll include demographics that are not your traditional ones," Sung said. "We could see some really interesting experiences that don't even seem like sports betting at all."
Hear the full episode by clicking on the playhead above, and listen to LA Venture on Apple Podcasts, Stitcher, Spotify or wherever you get your podcasts.
dot.LA Engagement Fellow Joshua Letona contributed to this post.
From Your Site Articles
Related Articles Around the Web