Downturn at LA's Ports Could Imperil Clean Tech Startups
Lon Harris
Lon Harris is a contributor to dot.LA. His work has also appeared on ScreenJunkies, RottenTomatoes and Inside Streaming.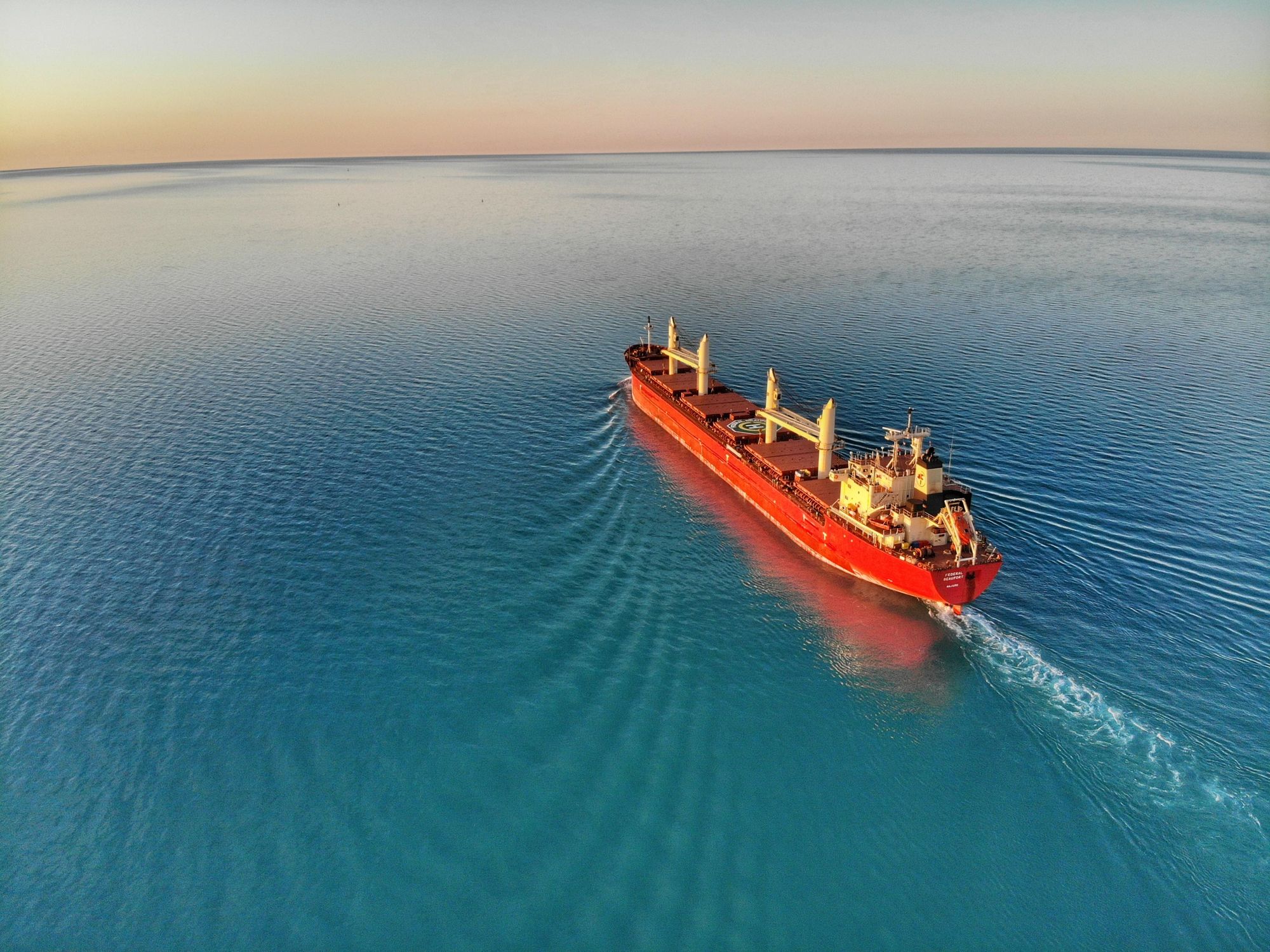 This is the web version of dot.LA's weekly newsletter. Sign up to get the latest news on Southern California's tech, startup and venture capital scene.
For the most part, the "supply chain issues" that dominated headlines during the early days of the COVID pandemic and lockdown have started to ease. Major corporations have had time to adjust their schedules and routes to a new pandemic-era reality, and a still-slow Chinese economy continues shipping less overall freight to the rest of the world, freeing up bottlenecks and getting global commerce slowly flowing again.
While this is good news for consumers still desperately trying to get their hands on a PlayStation 5, not all of the news has been so positive, specifically for companies and workers tied to the local ports of Los Angeles and Long Beach.
As part of this global readjustment of the supply chain, and facing lengthy trucking and warehouse backlogs upon arriving in Southern California, many U.S. retailers and manufacturers figured out new shipping workarounds that moved business away from the region altogether. Ports on the East and Gulf Coasts have been steadily inheriting new business while the Los Angeles market loses out, and these trends seem unlikely to reverse even as China's economy gears back up and shipping volume starts to approach pre-pandemic levels.
Exacerbating concerns about moving cargo through Southern California is the ongoing labor dispute between West Coast dockworkers and their employers. Though officials from both sides of the negotiating table have assured the press that they can reach a new contract without disrupting port operations, the situation has led to anxiety throughout the industry, and prompted some companies to begin diverting some freight around the West Coast, just in case. (The last time dockworkers and their employers had to work out a new contract – in 2014 and 2015 – it led to nine months of delays; the Obama administration ultimately intervened and forced through a new deal.)
While the Los Angeles and Long Beach ports combine to handle around 40% of U.S. imports from Asia – valued at around $469 billion a year – the actual amount of goods coming through has been dropping steadily. At various times over the past year, New York and New Jersey have briefly claimed the top spot as America's busiest. With some retailers and manufacturers already investing in new facilities and processes at other locations across the country, it's looking more and more like the changes may be permanent. One analysis by a New York investment firm predicted that West Coast ports could lose up to 10% of their overall cargo to destinations on the Atlantic coast.
On the most basic and immediate level, this has a direct impact on the local labor force. 175,000 Southern California residents are employed at the ports themselves or in directly related businesses. But a permanent downturn in local shipping would have far more significant and far-reaching ripple effects.
For example, the tremendous amount of freight coming into Southern California through the ports led to an explosion in the wider logistics sector, filling the Inland Empire with warehouses and fulfillment centers. Trucking has also remained a steady source of income for tens of thousands of local residents. Though the shipping backlog briefly meant a surplus of jobs for many of these workers, a permanent shift in cargo volume could force many to seek work in other markets.
Los Angeles' predominance as a shipping hub has also led a number of technology companies and startups to cluster around the ports. An overall drop in traffic and revenue there could have devastating effects on a number of these efforts as well. San Pedro accelerator Braid Theory focuses specifically on the "blue economy" and ocean-related industries, working with startups in niche areas like port logistics, aquaculture and energy; less freight and traffic moving through the port could mean fewer potential partners and avenues for collaboration. Digital platform Dray Alliance builds solutions to make the movement of cargo from shipping containers to nearby warehouses more orderly and systematic. Their business naturally relies on a steady flow of freight coming in from foreign destinations to Los Angeles and Long Beach.
Gene Seroka, executive director of the Port of Los Angeles, remains confident that some of the traffic currently headed toward the East Coast will ultimately return to Southern California. To his view, skittishness about a possible strike or labor-related disruption to the ports has been driving a lot of these macro-level changes. He noted to Bloomberg in October that 2022 remained on track to be the Port of Los Angeles's second busiest year. So theoretically, a resolution to the labor dispute, coupled with a permanent easing on the local backlog and related bottlenecks, could restore L.A.'s reputation as the nation's #1 place to send your container ships.
Plus we still have the best tacos. - Lon Harris
Lon Harris
Lon Harris is a contributor to dot.LA. His work has also appeared on ScreenJunkies, RottenTomatoes and Inside Streaming.