Behind Her Empire: Catherine McCord's Journey From Supermodel to Food Mogul
Apr 30 2021
On this episode of Behind Her Empire, I talked with the CEO and founder of One Potato, an organic and family-oriented meal delivery service. Catherine McCord created the business after becoming a mom and realizing there was a large community of mother's needing nutritious, quality meals — especially if their child has allergies or food-intolerances.
---
McCord started her career as a supermodel, posing on the cover of Vogue, walking the runway for Donna Karan and Calvin Klein and appearing in movies with stars like Matt Damon, the Rock and Jennifer Aniston. After witnessing 9/11 from a few blocks away, she said her perspective on life totally shifted.
McCord attended and graduated from culinary school, and became a food writer. She has released three cookbooks. During this time, she became a mother, and started a blog titled 'Weelicious' about her experience cooking for her son with a sensitive stomach. She said she started the blog to feel less alone in motherhood, and to connect with other like-minded mothers with similar struggles.
"You're like, 'oh my God, I know how to cook a four-star meal and I have no idea what to feed you', this tiny human. And so that was really the way that Weelicious was born, was I was just a little blog helping other moms in Facebook and in rooms. I mean, it was just really connecting with like-minded people through the education that I had received and practical experience. And it really just grew from there."
Weelicious grew into One Potato because McCord saw an urgent response from families facing a tremendous amount of stress from trying to feed their kids. She sees her goal as removing that stress and giving families the confidence to know they're feeding their children wholesome foods that meet their dietary needs.
In this episode, Catherine discusses how she pivoted from modeling to the food industry, how she became a serial entrepreneur, how she balances being a mother of three children with her work, and how leveraging community is an important part of getting your business off the ground.
"I don't think that anyone when they're like, 'I want to have a baby' realizes that it's 21 meals plus snacks, 365 days a year for 18 years. As a parent, it's the one thing you can't escape. And especially when you're co-parenting, you'll see a lot of couples and kids and parents get into these food feuds and we try to take a lot of that away, take a lot of that stress away." —Catherine McCord
Catherine McCord is the CEO and founder of One Potato, and the author of "Weelicious: One Family, One Meal," "Weelicious Lunches" and "Smoothie Project."
Want to hear more of the Behind Her Empire podcast? Subscribe on Stitcher, Apple Podcasts, Spotify, iHeart Radio or wherever you get your podcasts.
dot.LA Engagement Intern Colleen Tufts contributed to this post.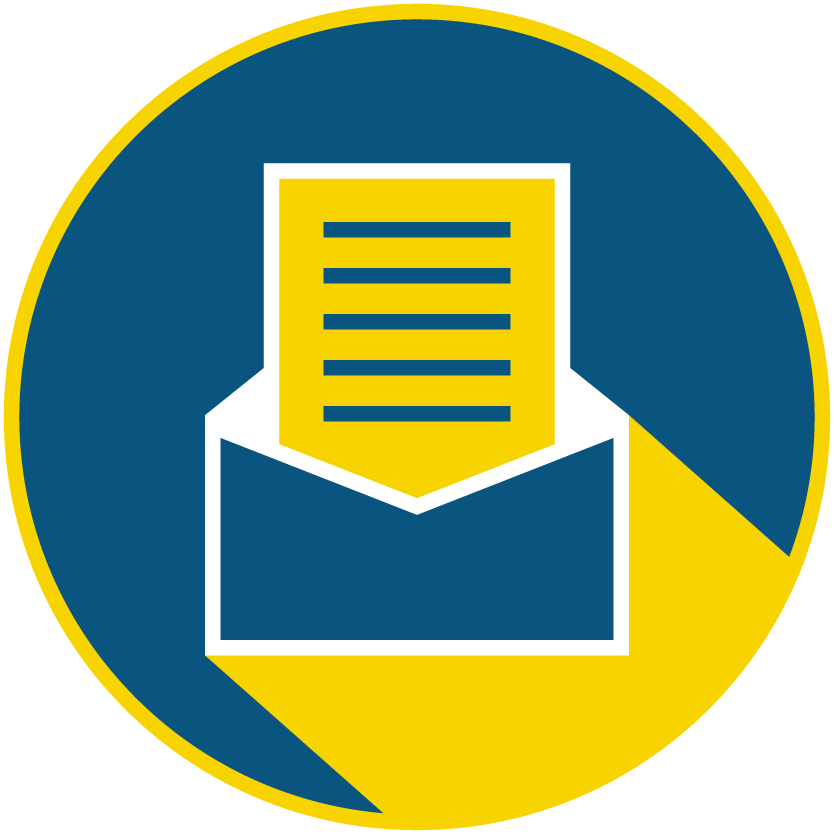 Subscribe to our newsletter to catch every headline.
The orange Gatorade cooler is a staple on the bench of nearly every professional sport. But according to Mubarak Malik, the former New York Knicks training director, there are few athletes who actually drink the cooler's offerings.
"It's a marketing ploy," Malik said. "I'd say about 80% of players just drink water, the other half just just drink hydration tablets."
About ten years ago, Malik started creating his own sports drinks at home. "Back then, I felt like we were just way behind in nutrition," he said. He started a pilot project, creating different formulations and giving them to athletes for testing. Last year, he met Kyle Kuzma, the Lakers' small forward, through a mutual business partner. He gave Kuzma a beverage to test out during the NBA finals. "We decided to become business partners soon after," he said.
This year, both Kuzma and Malik are taking that drink public, with the launch of a beverage company called Drink Barcode (the drink itself is just called Barcode). The company has six full time employees, is headquartered in Los Angeles and raised $5 million in funding (Malik said Drink Barcode isn't seeking additional funding at the moment). The drink is currently available online through Barcode's website, but Malik said it will be available at six Erewhon locations in Los Angeles on June 1.
Barcode consists largely of a combination of coconut water, regular water, and three key ingredients: vitamin D, magnesium, and adaptogens, which are plant and mushroom extracts. It's a bit of a departure from traditional sports drinks, but Malik is betting that athletes, professional or otherwise are looking for something different.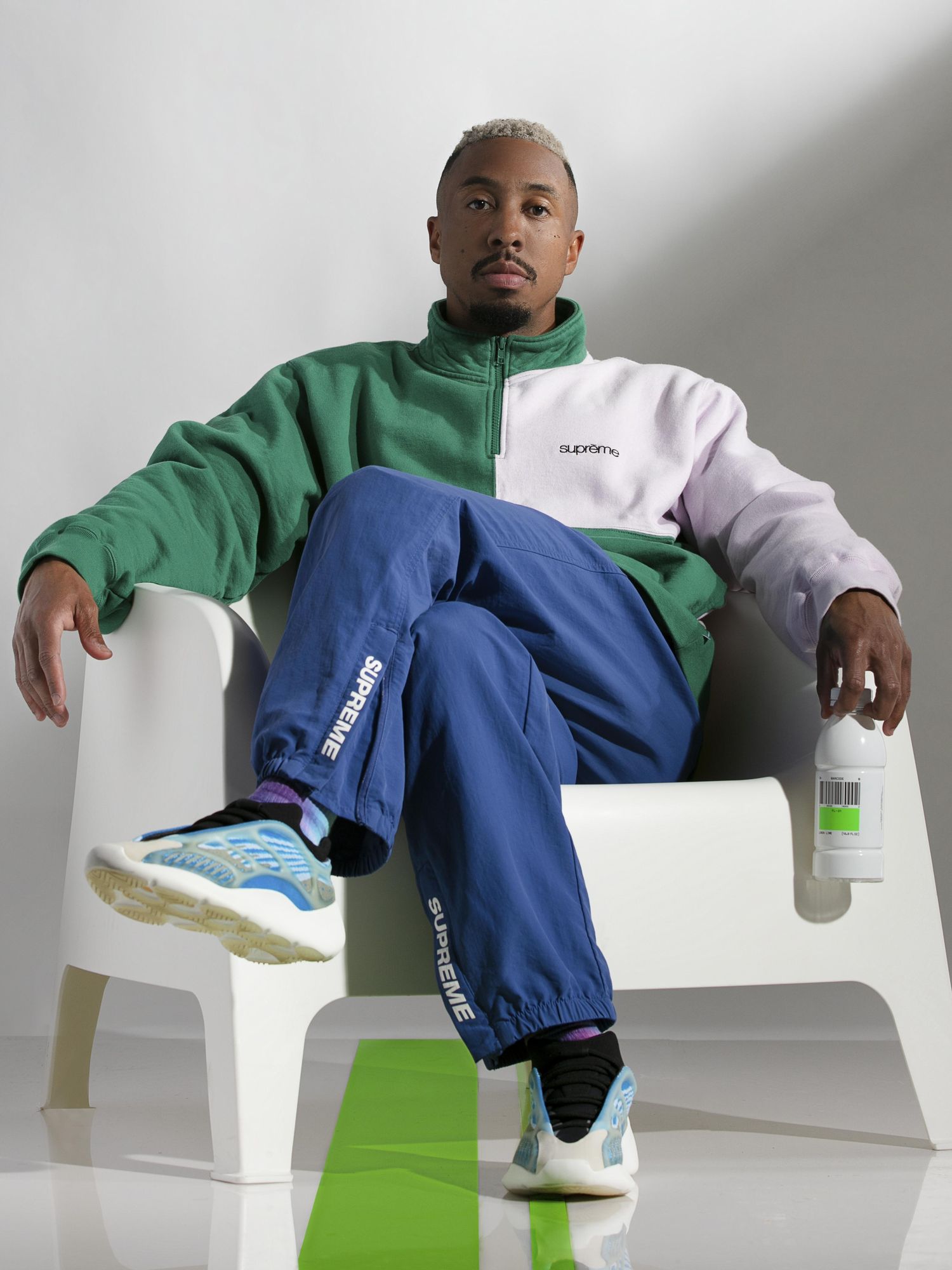 Kyle Kuzmo
Traditionally, sports drinks either help provide a quick burst of energy during a workout, like a traditional Gatorade, or are used to help aid recovery, like Gatorade's G Series Recover. Depending on what niche the drink wants to occupy, it might lean more heavily into one camp or the other. The in-game options might provide sugar and carbohydrates. The post-game option might combine carbohydrates with protein to aid recovery.
A newer generation of drinks, like Barcode, is looking to do things differently. Barcode, Malik said, is supposed to be used during games, before games, or by non-athletes who aren't working out. Carbohydrates, sugars, and proteins aren't the focus – Barcode contains just 2 grams of sugar, 6 grams of carbohydrates and no protein. Malik explains the protein's absence: "The recovery inducing properties come from the adaptogens and vitamin D."
The concept that adaptogens and vitamins might be the next frontier in performance drinks, though not definitively proven, is spawning a new cadre of drinks.

There's Gatorade's Bolt24, which advertises high levels of vitamins A and C, or BodyArmor Lyte, which has no added sugar. These are "functional beverages," intended to be light on carbs, calories and sugar, and, in theory, made for drinking during exercise or during the day, just as Barcode is.

Traditional Gatorade still commands 72% of the sports drink market share, but "functional beverage industry"—performance-oriented drinks that include nutrients —is expected to grow at a compound annual growth rate of 8% after 2021. The largest segment of the functional beverage industry, according to Research and Markets Report, is the health and wellness sector.
Barcode leans especially hard into the wellness aspect of its formula. Barcode's "adaptogen-rich" descriptor refers to the presence of mushroom and plant extract that have been studied in herbal medicine circles, but are relatively new to sports performance drinks. The watermelon version of the drink contains a cordyceps fungus extract. The lemon lime flavor contains extract from a plant called rhodiola rosea, Malik said.
There are a handful of scientific studies on the efficacy of mushroom extracts, particularly for cordyceps. Some do suggest anti-inflammatory properties and immune boosting potential. As for rhodiola rosea, the European Medicines Agency does note that it "can be used for the temporary relief of symptoms of stress, such as fatigue or sense of weakness."
Still, this research is relatively anecdotal. Guillermo Escalante, a professor of kinesiology at California State University, San Bernardino cautions that research into adaptogens is in its early stages. "I would say it's way too early to completely say that they don't work, but it's way too early to say that they're the next greatest thing, he said. "I think the verdict is still out."
Adaptogens aside, Barcode may be able to bridge the gap between sports drink and wellness drink because of its low sugar content. One of the most common criticisms of sports drinks is that they're more like sodas than performance beverages, and not needed by the majority of athletes, especially adolescents.
If most people have eaten about two hours before exercising, "that's going to cover you during your workout," said Escalante. Those athletes might not need a quick bit of carbohydrates or sugar to keep going.
Barcode, which aims to keep one foot in the world of elite athletics and one in the regular world, does seem to have kept sugar and calorie levels low enough to stay out of soda territory.
It contains about 2 grams of sugar and 30 calories compared to Bolt24's 19 grams of sugar and 80 calories, and BodyArmor's 21 grams of sugar and 90 calories.
"Athletes are being funneled to healthier food during the season, so their palettes are being trained to have a healthier product that's not super sweet. But it also is sweet enough to feed that need of having a sugary drink that they've been relying on for years," he said.
Barcode's sweetness has been refined to reflect the increasingly picky palettes of elite athletes, an important step, because it's their reactions to the drink, and use of it that will probably dictate its success—as would on-court achievement.
Sports drinks often become household names through association with athletic achievement. In 1965, Gatorade was invented at the University of Florida. In 1966, the Florida Gators won the Orange Bowl for the first time. In 1969, the Kansas City Chiefs were the first NFL team to use Gatorade. That year they also won Super Bowl IV.
Barcode could have a similar origin story. Malik said he's tested the drink in real games, and confirms that Kuzma was drinking Barcode during last season's NBA finals.
"This product has won a championship," he said.
From Your Site Articles
Related Articles Around the Web
Bird Rides is going public. Apple is backing a Latinx-focused venture firm. PayPal is acquiring Happy Returns. Snap Inc. suspends apps after it's sued for death of teenager. Plus Thrilling, GEM, Jellysmack and other local startups notched raises. Here's a look at this week's top L.A. tech and startup stories.
Can you wheel your shopping cart into a Los Angeles Trader Joe's maskless? A confusing patchwork of rules has left customers and store employees scrambling.
"We've gotten some mixed information," one Trader Joe's employee in Santa Monica said by phone Friday afternoon.
Another said customers are now free to shop inside without a mask.
A day after the CDC lifted mask requirements for fully vaccinated people, the quirky Monrovia-based grocery chain known for Hawaiian shirts and kitschy labelling announced that inoculated customers can shop without a face covering.
But Los Angeles County officials said Thursday that businesses are still required to enforce mask-wearing and social distancing.
Costco and Sam's Club are also lifting mask restrictions, CNN reported.
Precisely how California workplaces handle the issue of masks will be up for debate on May 20, when California's Division of Occupational Safety and Health, Cal/OSHA, is set to review proposed changes to its safety standards. The county cannot introduce less restrictive mandates than the state, said L.A. County Public Health Director Barbara Ferrer on Thursday.
Trader Joe's released the statement Friday on its COVID-19 page, which was a broken link by the afternoon. Spokesperson Kenya Friend-Daniel confirmed the news, adding that the grocer will not require customers to flash their vaccine cards.
"We do not require proof of vaccination, as we trust our customers to follow CDC guidelines," she wrote in a statement. "At this time, masks are still required for our crew members."
The question of how stores and venues plan to weed out unvaccinated people remains murky across the country. Whether businesses implement vaccine "passport" scanning or rely on an honor code system remains to be seen.
The United Food and Commercial Workers Union, which represents 1.3 million workers in the U.S., called the CDC's recent guidance "confusing" and that it fails to consider how essential workers will be impacted by customers who are unvaccinated and refuse to wear masks.
Meanwhile, California officials are set to lift most pandemic restrictions on June 15.
L.A. County Department of Public Health did not immediately reply to a request for comment.
A previous version of this story incorrectly listed Target as a retailer no longer requiring customers to wear face coverings while shopping.