Will TikTok Shop Be the Future of In-App Shopping?
Kristin Snyder
Kristin Snyder is dot.LA's 2022/23 Editorial Fellow. She previously interned with Tiger Oak Media and led the arts section for UCLA's Daily Bruin.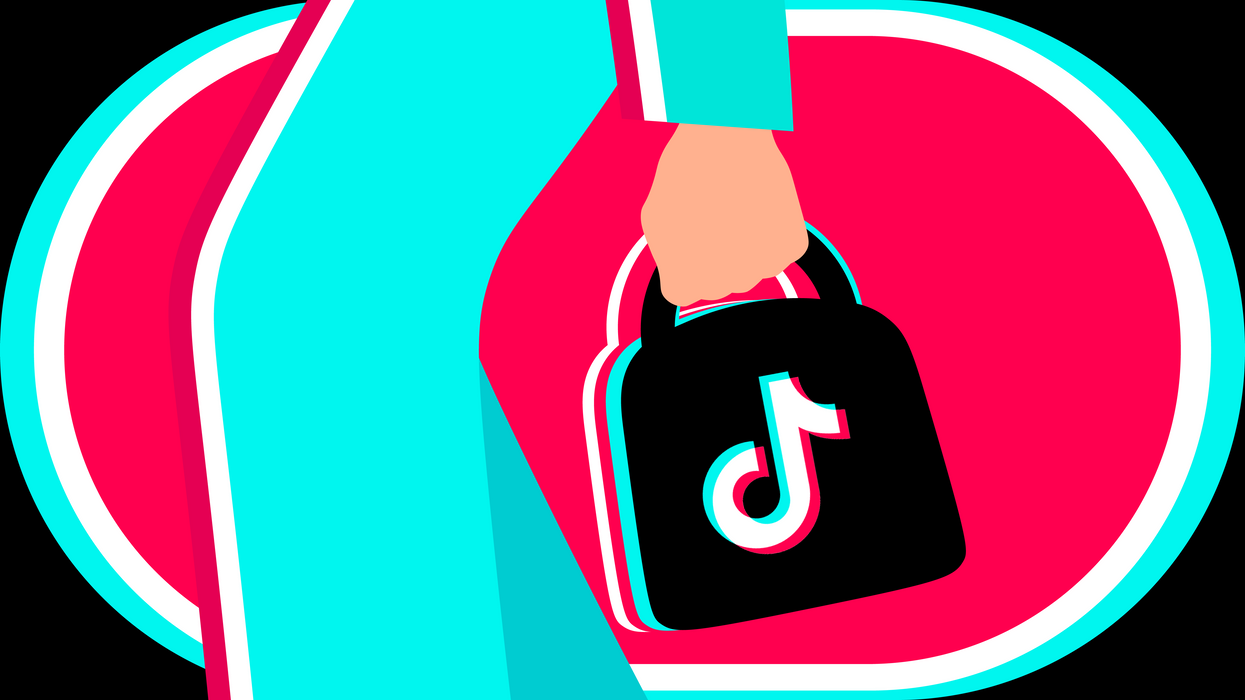 Evan Xie
This is the web version of dot.LA's daily newsletter. Sign up to get the latest news on Southern California's tech, startup and venture capital scene.
Lifestyle influencer Ashley Cummins first got access to TikTok Shop in March. But she hesitated to test the new feature, which lets influencers sell products from their curated storefront linked to their profile.
"I was a little sketched out by it at first, just because it seemed so different from what TikTok usually does," Cummins says.
---
It wasn't until a few weeks later, when a shapewear brand reached out to her to promote one of their products, that Cummins decided to give it a try. In her first video using the new feature, Cummins informed viewers that they can buy the brown shapewear bodysuit she's wearing by clicking the shopping bag icon above her username.
"You can shop directly from videos," Cummins said to her audience. Every time someone buys the bodysuit from her storefront, she earns $6—the commission rate set by the maker of the body suit.
"I would say that the turnover for people actually buying from videos I've posted is so much higher than any other platform that I've used to link products," Cummins says.
Until now, most influencers have built out storefronts with sites like Amazon and the shopping app LTK. But according to Cummins, the commission is much lower on other platforms, ranging from a few cents to a few dollars, compared to TikTok Shop.
But it took TikTok quite a while to make its shopping platform a practical option for American influencers. TikTok Shop was first launched in the U.K. in late 2021 but was quickly overrun by internal issues that led to a mass staff exodus. Influencers were also unimpressed, citing low payments and poor-quality products as they left the program. The turbulence led some to believe that TikTok would abandon plans to expand to other markets.
But despite the poor results overseas, TikTok pushed forward with the feature in the U.S. TikTok launched Shop for businesses in November, and expanded its availability in February. In a bid to attract buyers, TikTok is subsidizing 30% discounts and free shipping for shoppers.
Cummins has seen a significant increase in brand availability since she first started using TikTok Shop. However, she still wishes that more well-known companies will offer commissions for influencers. Individual brands can set up their own storefronts for people to shop from. But only a limited number of companies offer a commission for influencers who promote products in their own storefronts. Still, even when Cummins promotes lesser-known brands in her videos, she's noticed they receive higher views than her other recent videos. Cummins attributes this success to the fact that TikTok is pushing more TikTok Shop videos to the For You Page.
But just because TikTok wants people to see these videos doesn't mean that viewers are always impressed. Lifestyle influencer Julia Belkin found that responses to her videos about Free People discounts and reusable cups were largely negative.
"I've gotten a lot of like, 'Oh, she's getting commissioned,' comments," Belkin says. "That seems to make people very angry, even though they're not the ones paying for it."
Belkin goes on to explain that since each video that shows a TikTok Shop product is tagged by the platform as "eligible for commission," her viewers are more aware of when she's earning money from an affiliate deal. Other affiliate links, such as Amazon's, are not flagged, meaning viewers might not know that creators are earning a commission from their purchase.
Belkin attributes this unease to TikTok Shop's newness and expects viewers to become accustomed to it as more influencers use the feature. That said, negative comments aside, Belkin has seen clear results. Both her TikTok Shop videos have received millions of views and she's sold more than 300 pieces of merchandise.
"In-app integration is always going to be as favorable as possible for conversion rates because it lowers the fatigue of having to look for the deal yourself, or having to look at the link in the bio and follow a million steps to click it," Belkin says.
From the creator's side, TikTok Shop is also a simple way for lifestyle influencers like Belkin and Cummins to continue to recommend products. Cummins has already built out her storefront with neutral-toned clothing and items that she's previously suggested. Only, now, she's earning a commission.
Ultimately, Cummins thinks the new feature "gives creators an opportunity to earn more money directly on a social media platform than any other platform."

Kristin Snyder
Kristin Snyder is dot.LA's 2022/23 Editorial Fellow. She previously interned with Tiger Oak Media and led the arts section for UCLA's Daily Bruin.
https://twitter.com/ksnyder_db