Office Hours: 4 Ways To Be an Intentional Mentor
Spencer Rascoff
Spencer Rascoff serves as executive chairman of dot.LA. He is an entrepreneur and company leader who co-founded Zillow, Hotwire, dot.LA, Pacaso and Supernova, and who served as Zillow's CEO for a decade. Through his startup studio and venture capital firm, 75 & Sunny, Spencer is an active angel investor in over 75 companies and is incubating several more.
Mar 19 2021
Mentoring done right is an enriching part of your career. As a two-sided relationship, you have both an opportunity to seek out mentors who provide knowledge and counsel and to be one yourself, and each of these exchanges has its benefits. Neither, however, should be forced to fit within the classic construct of mentorship, that of a seasoned veteran taking a green employee under her wings. In fact, sometimes mentorship is the opposite.

I owe much of my early career success to what I learned from mentors, but I also owe some of my more recent strengths and knowledge to my mentees. Our evolving workplace and technological norms means mentoring can happen in all sorts of ways, and if you're intentional about mentorship you can be both a mentor and a mentee throughout your career — and, importantly, learn from both roles. Here are four principles that guide my approach to intentional mentorship:
---
1. Learning Is a Two-Way Street.
Mentorship isn't and shouldn't be one-sided. If it's a drain on your time and you're a busy person, odds are you'll run out of time for it quickly. I always try to find something I can learn from those I mentor. On the outside this may sound a bit selfish, but it actually works to both our benefit. We feel like we're trading value, which inspires confidence in your mentee and emboldens them to ask for real help and guidance when they need it without feeling like an imposition. As a mentee, you might think at first glance that you have less to bring to the table because you typically have less experience. But look closer; you usually have something you take for granted that is immensely valuable to others.
Some of my most memorable and impactful mentees include my Pacaso colleague Whitney Curry, who, as Zillow's first social media hire, taught me the magic of Twitter and Facebook and put me on my path to being a social CEO; years later, Whitney hired Kat Parra, who to this day continues to help me figure out Snapchat and TikTok to stay current in my social footprint. I've provided career counsel to both of these pros over the years, but they've taught me a lot, too.
Recently, another former colleague of mine from Zillow, Racquel Russell, joined Bird's Board of Directors. Racquel comes from a political background and over the years has taught me so much about how government really works; to this day, I still use her as a resource, asking her opinion on whether I should donate to a campaign or what she thinks the chances are for a piece of legislation passing. In return, I've been a resource for her on career development and joining boards. We both benefit from our relationship, and because of that we're emboldened to ask for what we need from one another.
2. Broadcast What You Know.
A couple of years ago I wrote about how to "hack" mentorship and build your own perfect mentor by following leaders and other professionals you admire. As I said, mentorship doesn't have to fit into that (increasingly uncommon) archetype of being taken under someone's wing. Over the years I've followed the lead of Jeff Weiner on people management, Sheryl Sandberg on building thought leadership, Warren Buffett on shareholder communication and Jeff Bezos on communicating priorities. I don't really know any of these people, but the internet and all of their self-published or publicly available content makes it so I don't have to.
Much of the reason I am constantly teaching publicly through my podcast and blog posts is that it enables me to mentor others in this anonymous way. I'm hopeful that the advice and perspectives I post help others navigate career hurdles, whether it's figuring out how best to manage your first team, how to grow your startup or how to take your company public. I share the things I know because others have shared them with me, and I want to continue to feed into that virtuous cycle. You, too, can do that easily. If you're a great writer, tell others your formula and some keys to your approach. As I said earlier, you probably take your strengths for granted; others won't.
3. Speak Up — With Candor and Kindness.
Dara Khosrowshahi, now the CEO of Uber, was one of my first managers in my career. As a summer analyst 25 years ago at the investment bank Allen & Company, I learned from Dara (then a young associate) how to value companies and build financial models. He taught me how to become an expert on Lotus 123 long before there was Excel or Google Sheets. But Dara also taught me another incredibly valuable piece of advice: Don't wear suspenders to the office. I'd mistakenly thought Hollywood accurately portrayed Wall Street; Dara kindly corrected me and saved me from repeating that faux pas.
Often the role of the mentor goes beyond subject matter expertise; it's about teaching mentees decorum — how to act and behave in certain situations. It may feel awkward for you as the mentor to teach when presented with awkward circumstances, but take it from suspender-wearing Spencer — they will appreciate your help more than you realize.
4. Invite Others Into the Room.
Though there are always reasons for closed-door conversations on sensitive topics, there are often exchanges that would prove valuable opportunities for your mentees (or mentors!) to listen and learn. I am eternally grateful to one of my first mentors — my dad's friend, Fred Rosen, the legendary founder and longtime CEO of Ticketmaster. In 1990, Fred invited me as a know-nothing 15 year old to his executive offsite at the Four Seasons Biltmore in Santa Barbara. He let me be a fly on the wall for two days of intense management meetings with the leadership team at Ticketmaster. Looking back on that experience now, I probably only understood a small fraction of what was discussed, but it was an extremely impactful moment in my life which set me on a path towards my business career. Some kids visit the baseball Hall of Fame in Cooperstown and decide they want to be a baseball player; I was invited to the leadership offsite of a big company and decided I wanted to become a businessperson.
In my early 20s, my mentor Andy Snyder at Goldman Sachs taught me how to behave among company clients and CEOs simply by including me in meetings where I was able to soak in knowledge by watching their interactions. Greg Lee and Bruce Evans at Goldman Sachs would generously invite me into their offices and use speaker phone when negotiating M&A deals so I could listen and learn. In my time as CEO of Zillow, I often pinged junior members of my team to hover around and listen to strategic discussions among our senior leaders — in part because I wouldn't have to explain it to them later but also because it helped them see how we debated and worked through scenarios that would decide the fate of the company.
Our acceleration into a virtual environment can either hinder or help these opportunities, and the difference comes down to whether those of us in the room are intentional about inviting others to join. Our virtual meeting rooms have no capacity, but they're also not easily dropped into (you don't have people passing by as you do in physical offices). If you're sharing knowledge or having strategic (but not confidential) conversations, consider taking advantage of our virtual environment to invite others in.
Though the methods of mentorship may be changing, mentorship itself remains as critical as it's ever been for career development and personal growth for junior team members and seasoned leaders alike. We're all pressed for time, and mentoring often drops on the list of priorities, but if you find ways to engage in it — intentionally, through small actions within your existing schedule — you'll gradually find that mentoring becomes second nature and a lasting habit.
Related Articles Around the Web
Spencer Rascoff
Spencer Rascoff serves as executive chairman of dot.LA. He is an entrepreneur and company leader who co-founded Zillow, Hotwire, dot.LA, Pacaso and Supernova, and who served as Zillow's CEO for a decade. Through his startup studio and venture capital firm, 75 & Sunny, Spencer is an active angel investor in over 75 companies and is incubating several more.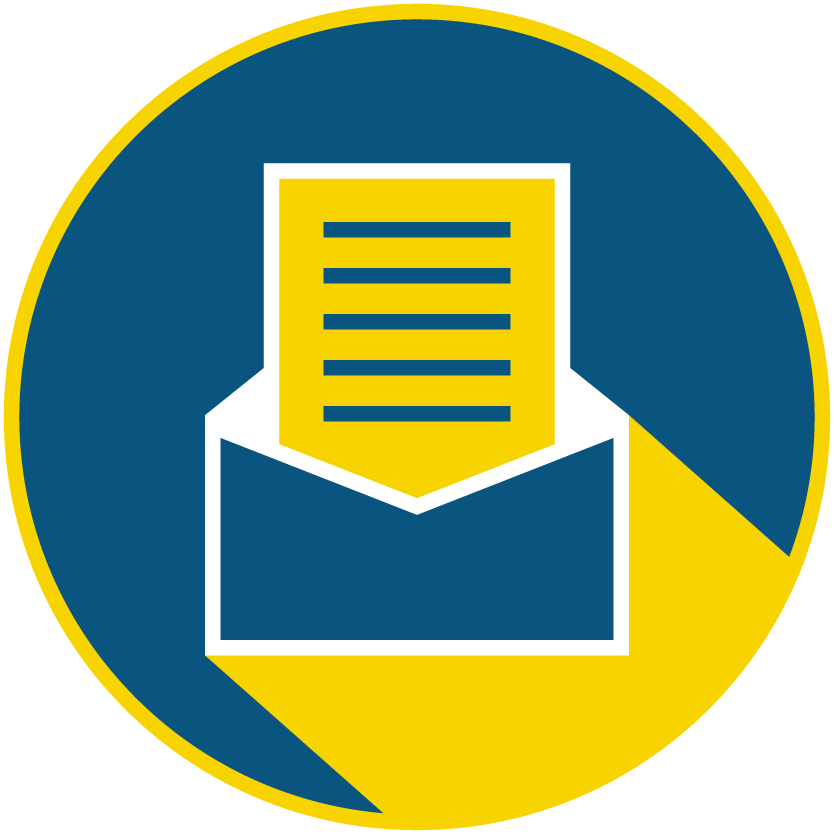 Subscribe to our newsletter to catch every headline.
Despite — or in many cases because of — the raging pandemic, 2020 was a great year for many tech startups. It turned out to be an ideal time to be in the video game business, developing a streaming ecommerce platform for Gen Z, or helping restaurants with their online ordering.
But which companies in Southern California had the best year? That is highly subjective of course. But in an attempt to highlight who's hot, we asked dozens of the region's top VCs to weigh in.
We wanted to know what companies they wish they would have invested in if they could go back and do it all over again.
Startups were ranked by how many votes each received. In the case of a tie, companies were listed in order of capital raised. The list illustrates how rapidly things move in startup land. One of the hottest startups had not even started when 2020 began. A number doubled or even 16x'd their valuation in the span of a few short months.
To divvy things up, we delineated between companies that have raised Series A funding or later and younger pre-seed or seed startups.
Not surprisingly, many of the hottest companies have been big beneficiaries of the stay-at-home economy.
PopShop Live, a red-hot QVC for Gen Z headquartered out of a WeWork on San Vicente Boulevard, got the most votes. Interestingly, the streaming ecommerce platform barely made it onto the Series A list because it raised its Series A only last month. Top Sand Hill Road firms Andreessen Horowitz and Lightspeed Venture Partners reportedly competed ferociously for who would lead the round but lost out to Benchmark, which was an early investor in eBay and Uber. The round valued PopShop Live at $100 million, way up from the $6 million valuation it raised at only five months prior.
Scopely, now one of the most valuable tech companies in Los Angeles, was also a top vote getter.
The Culver City mobile gaming unicorn raised $340 million in Series E funding in October at a $3.3 billion valuation, which nearly doubled the company's $1.7 billion post-money valuation from March. It is no coincidence that that was the same month stay-at-home orders began as Scopely has benefited from bored consumers staying on their couch and playing ScrabbleGo or Marvel Strike Force.
The company's success is especially welcome news to seed investors Greycroft, The Chernin Group and TenOneTen ventures, who got in at a $40 million post valuation in 2012. Upfront Ventures, BAM Ventures and M13 joined the 2018 Series C at a $710 post-money valuation.
Softbank-backed Ordermark, which flew more under the radar, also topped the list. The company's online ordering platform became a necessity for restaurants forced to close their dining rooms during the pandemic and raised $120 million in Series C funding in October.
On the seed side, two very different startups stood out. There was Pipe, which enables companies with recurring revenues to tap into their deferred cash flows with an instant cash advance, and Clash App, Inc., a TikTok alternative launched by a former employee of the social network in August.
We will have the list of Southern California's top seed startups out tomorrow.
Lead art by Candice Navi.
Ben Bergman
Ben Bergman is the newsroom's senior finance reporter. Previously he was a senior business reporter and host at KPCC, a senior producer at Gimlet Media, a producer at NPR's Morning Edition, and produced two investigative documentaries for KCET. He has been a frequent on-air contributor to business coverage on NPR and Marketplace and has written for The New York Times and Columbia Journalism Review. Ben was a 2017-2018 Knight-Bagehot Fellow in Economic and Business Journalism at Columbia Business School. In his free time, he enjoys skiing, playing poker, and cheering on The Seattle Seahawks.
https://twitter.com/thebenbergman
ben@dot.la
Ara Katz, a serial entrepreneur and founder of probiotic company Seed tops our list. Katz found a niche in a multi-billion dollar industry, but she acknowledges that this past year has been especially tough for women, as the pandemic forced millions to drop out of the workforce.

"It is not lost on me what a privilege it is to be building a company as a female founder and mother given how impactful the pandemic and the past year has been on women and mothers in the workforce," said Katz. "My best advice to founders is to build with abandon — it is contagious, amplifying and makes it all meaningful."
Nationally, female-founded or co-founded companies earned less than 3% of all venture capital in 2020, according to data from Pitchbook. Although women founders say they still face issues of sexism and encounter more obstacles than their male counterparts, there are signs of improvement. In the first quarter of this year, women entrepreneurs reeled in $9.8 billion in capital investment nationally – an all-time high in quarterly investments over the past 12 years.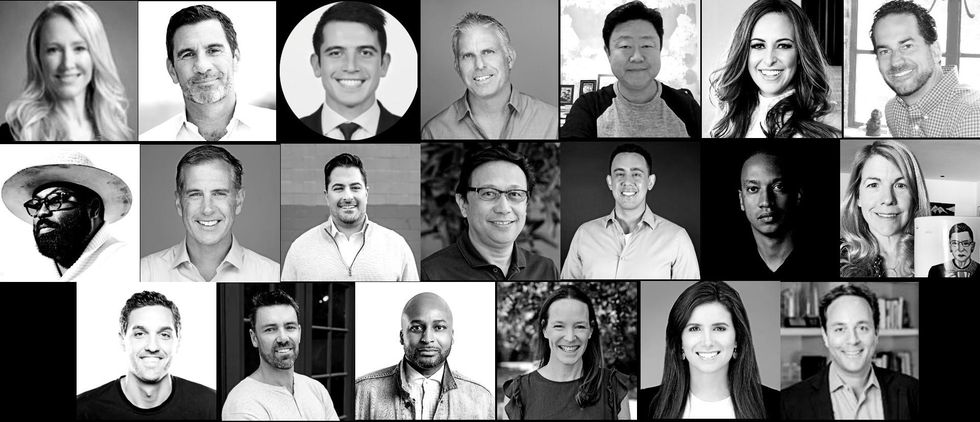 We asked L.A.'s top VCs to tell us which female founders they have their eyes on as part of our Q1 sentiment survey.
In Los Angeles, Long Beach and Santa Ana, $544 million was poured into female founded startups alone over that time.

Therese Tucker, founder of fintech company BlackLine, which also made our list, said that it's important for women to find people who believe in them as they build their companies.
"Don't be intimidated by condescension," Tucker said, "Look for people you can actually partner with who 'get' your business."
And just as importantly, founder of health platform Kensho, Krista Berlincourt, said stay true to who you are.
"It is not easy. And you'll be surrounded by men, so just find the people who get you and your vision, hold onto them tight, and go for it. Then remember that soft is strong. You don't have to 'crush it' to be successful," she said. "Be you. Be flexible. Soften. Grow. That's the only thing that has ever worked," Berlincourt added.
Here's the complete list: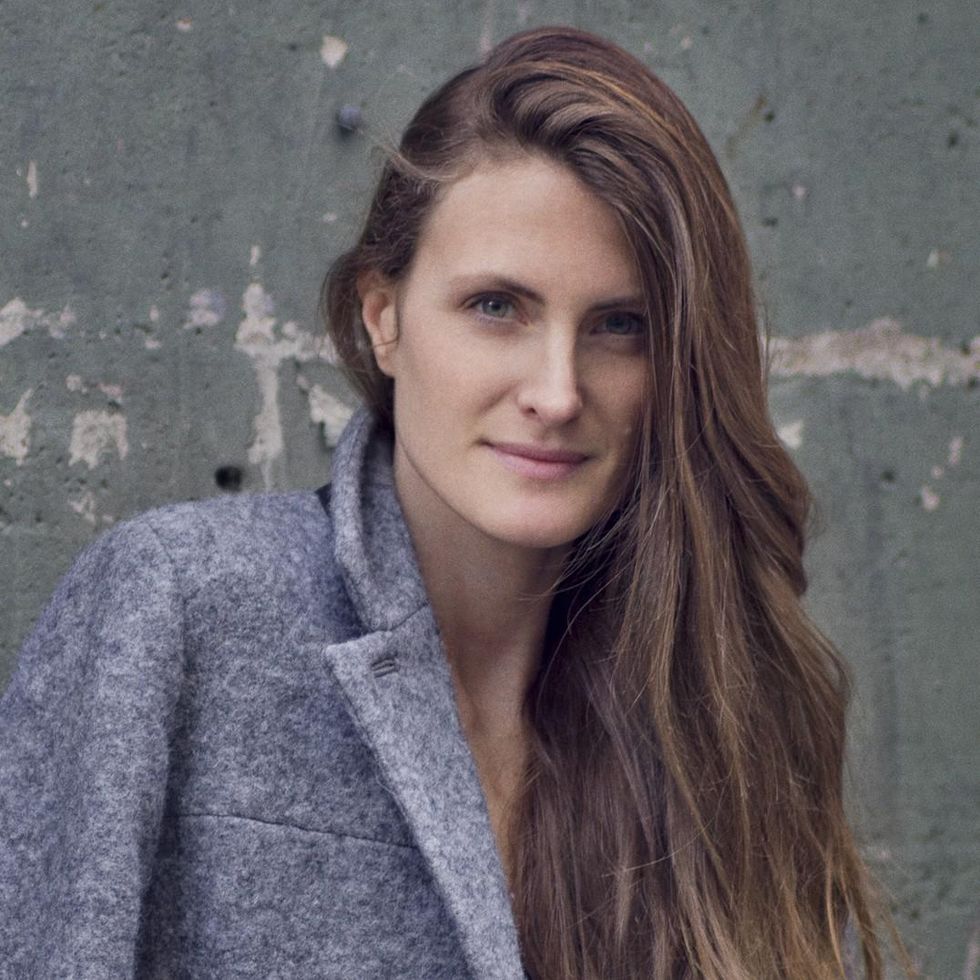 Ara Katz, Seed
Ara Katz
Ara Katz is the co-founder and co-CEO of Seed, a Venice-based probiotic company designed to improve health and digestion. Katz's experience as a breastfeeding mother led her to explore the importance of microbes and their impact on bodily health. Among other leading roles, Katz was co-founder and CMO of ecommerce marketplace Spring, which was sold to ShopRunner in 2018. She was also on the founding team of Beach Mint, an e-commerce company for fashion and lifestyle brands.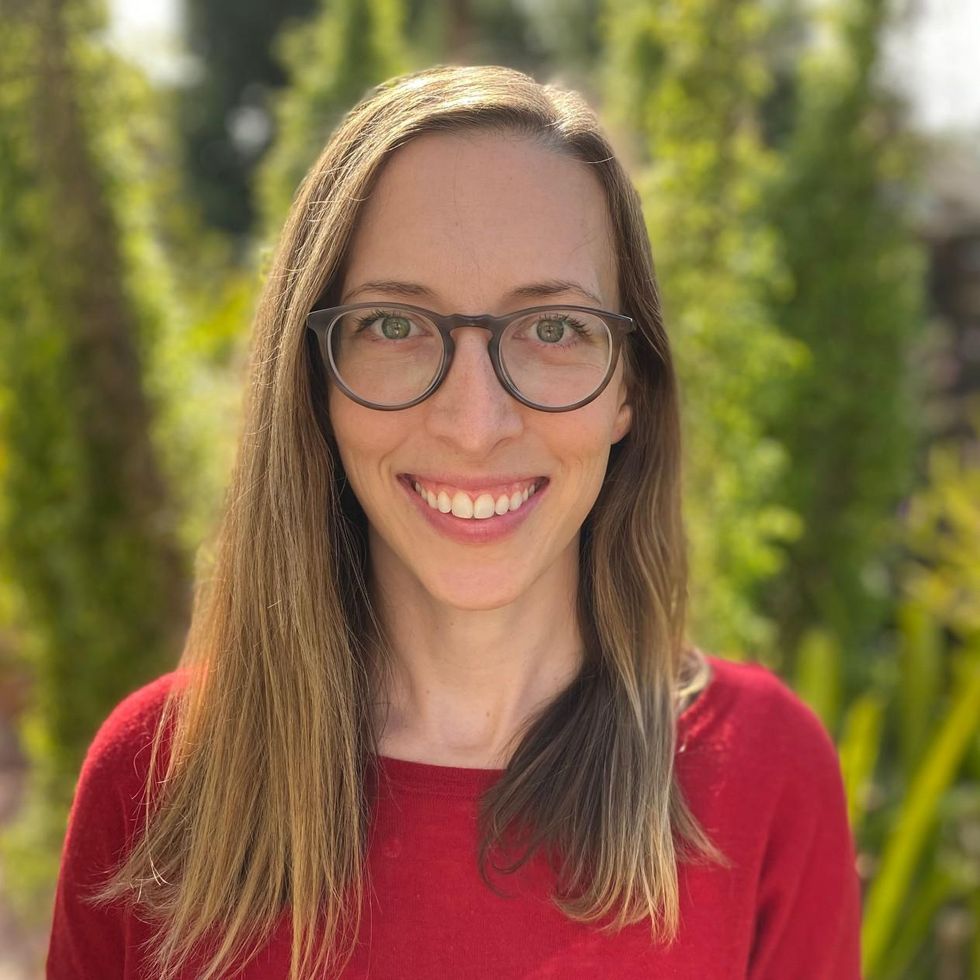 Claire Schmidt, AllVoices
Claire Schmidt
Claire Schmidt aims to empower workers through AllVoices, an anonymous reporting and management platform, which allows employees to report issues in the workplace. The LA-based company has raised a total of $4.1 million with investments by Crosscut, Greycroft, Halogen Ventures and dot.LA founder Spencer Rascoff. Inspired by the the MeToo movement, the platform lets employees alert management to problems like discrimination, harrasment, or work bias. Prior to roles at AllVoices, Schmidt was vice president of technology and innovation at Fox properties and senior director of giving at Thrive Market, an e-commerce platform for organic products.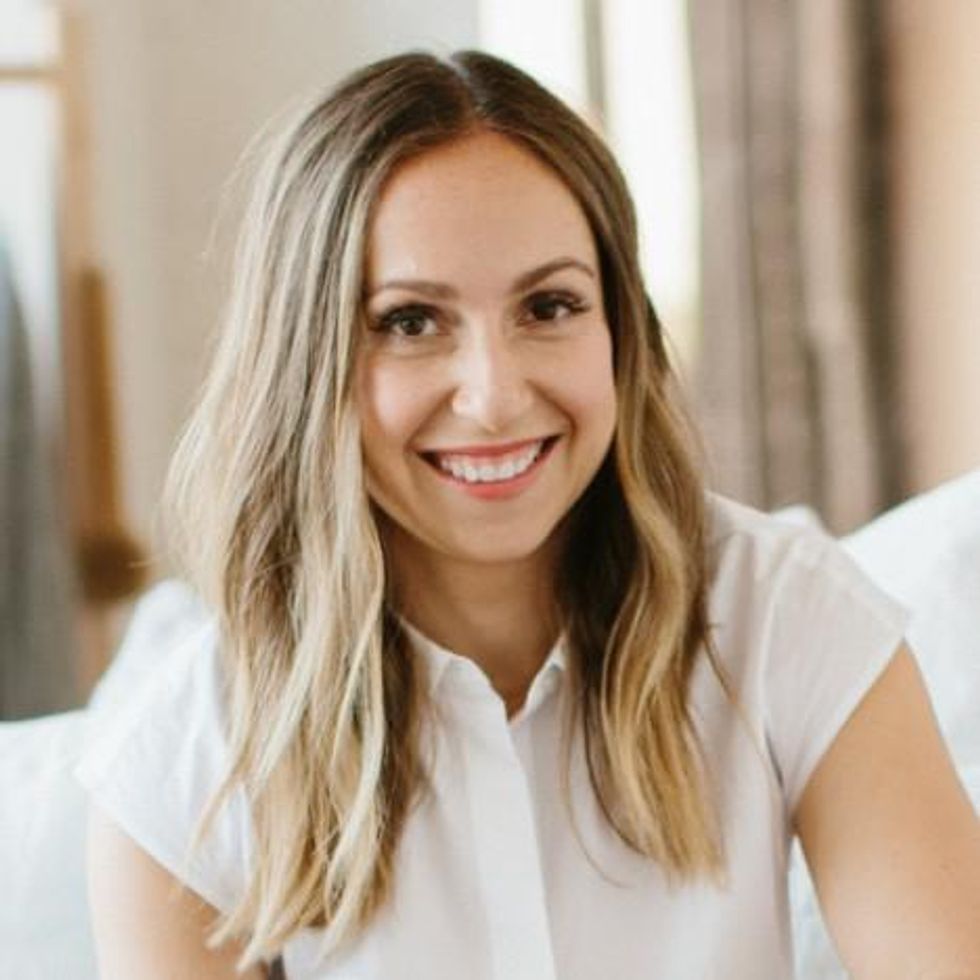 Ariel Kaye, Parachute
Ariel Kaye used her design and brand background to launch Parachute in 2014. Parachute is a direct-to-consumer bedding brand based in Culver City. The startup has raised over $47 million in funding to date with investments by H.I.G Capital, Jaws Ventures and Brilliant Ventures. The brand avoids chemicals and synthetics in their products putting an emphasis on sustainability.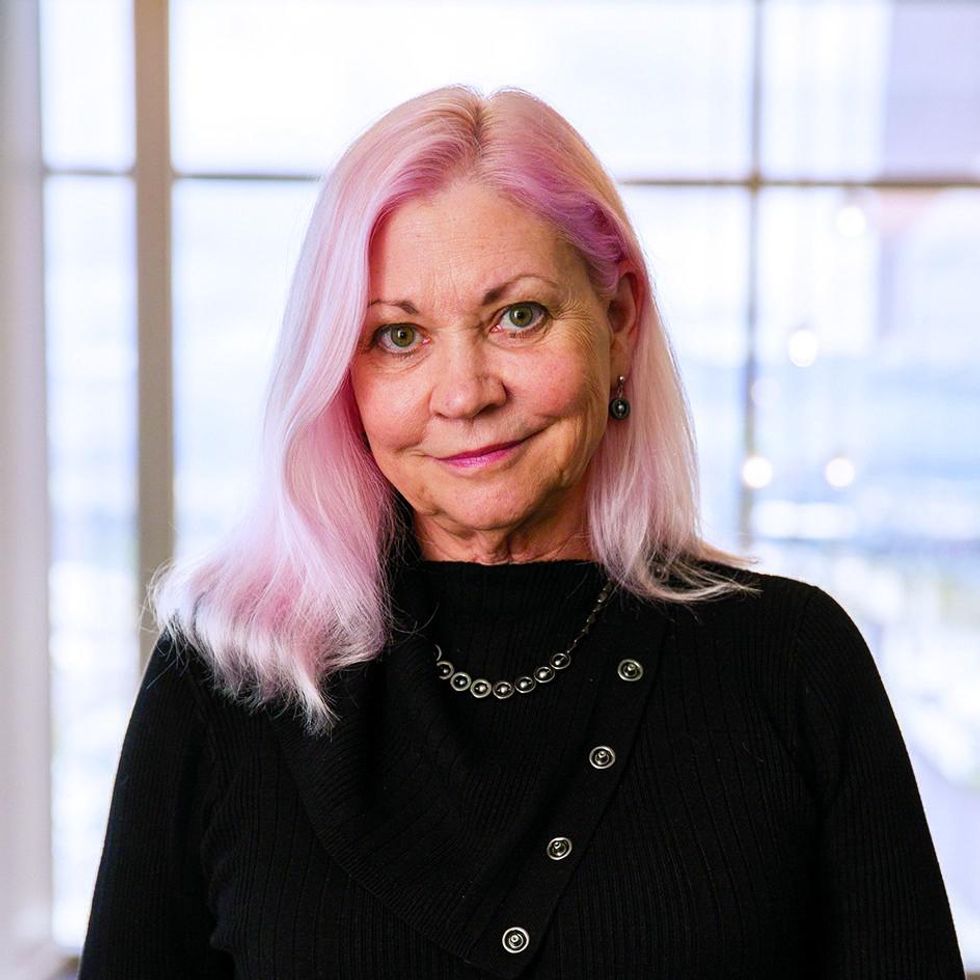 Therese Tucker, BlackLine
Therese Tucker is the founder and executive chair of BlackLine, an LA-based platform for accountants that takes on repetitive or complicated tasks. BlackLine pulled in nearly $352 million in revenues in 2020, and expects to grow that to at least $410 million this year. Ranked among Fortune's '50 fastest growing' women led companies in 2016, the company also received first place in G2's "Best Finance Products of 2021" ranking.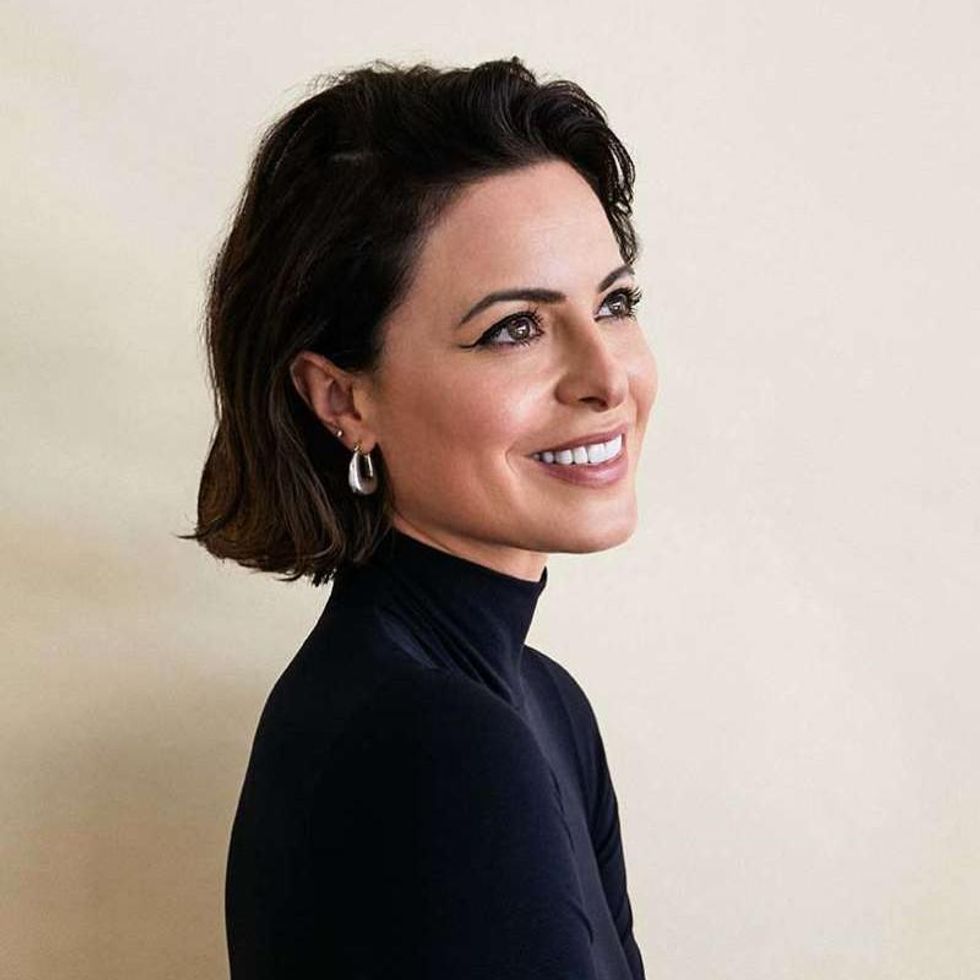 Sophia Amoruso, Nasty Gal
Southern California native Sophia Amoruso is the founder and former owner of Nasty Gal, a multi-million dollar clothing store originally started on eBay. Nasty Gal was sold at a value of $20 million, including $15 million in debt, to BooHo in 2017. Amoruso's newest project is an eight-week entrepreneurship course called Business Class, which aims to help female business leaders begin or grow their small businesses. The New York Times bestseller author of#GIRLBOSS, she detailed her entrepreneurial story that was later made into a Netflix series.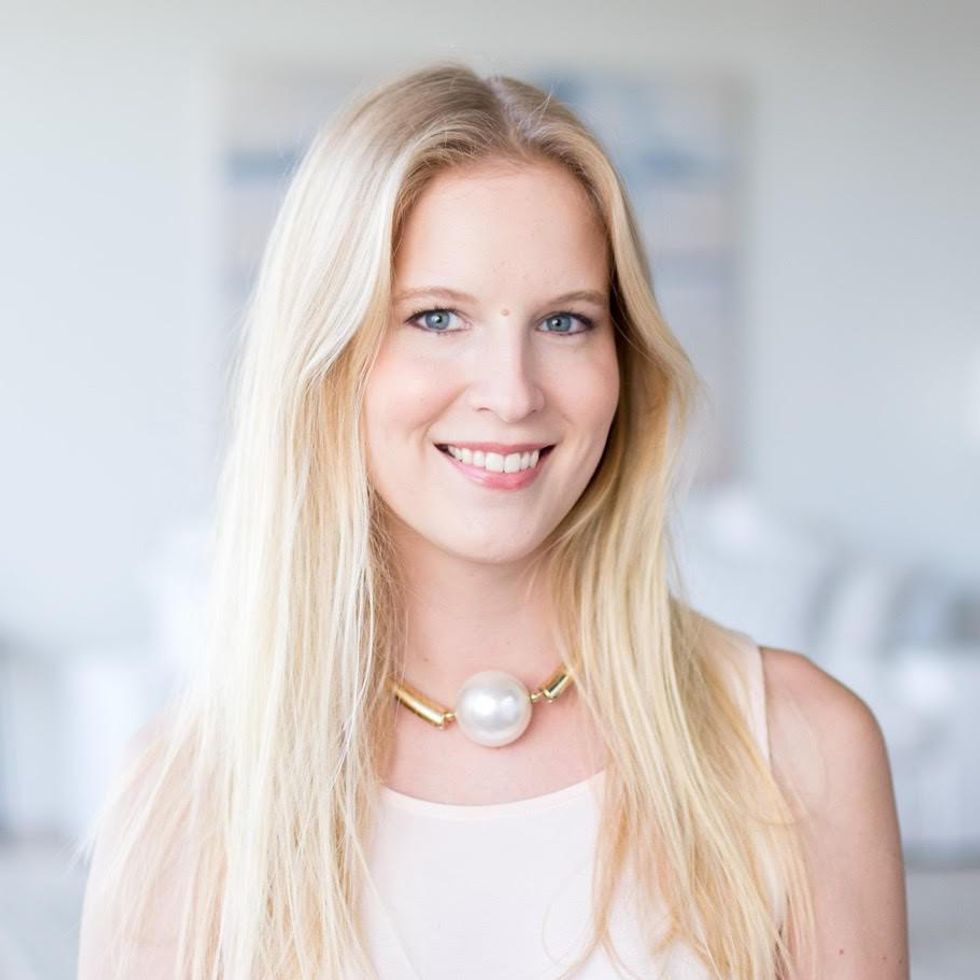 Madeline Fraser, Gemist
Madeline Fraser is the CEO and founder of Gemist, a mobile app that allows users to design a ring and try it on at home before they buy. Fraser used her experience in growing tech-startups to create one of her own. The sustainable jewelry brand raised $1 million in funding in its first seed round in 2019 and last year was backed by De Beers Group Ventures, Hawke Ventures and Monique Woodward last year for an undisclosed amount.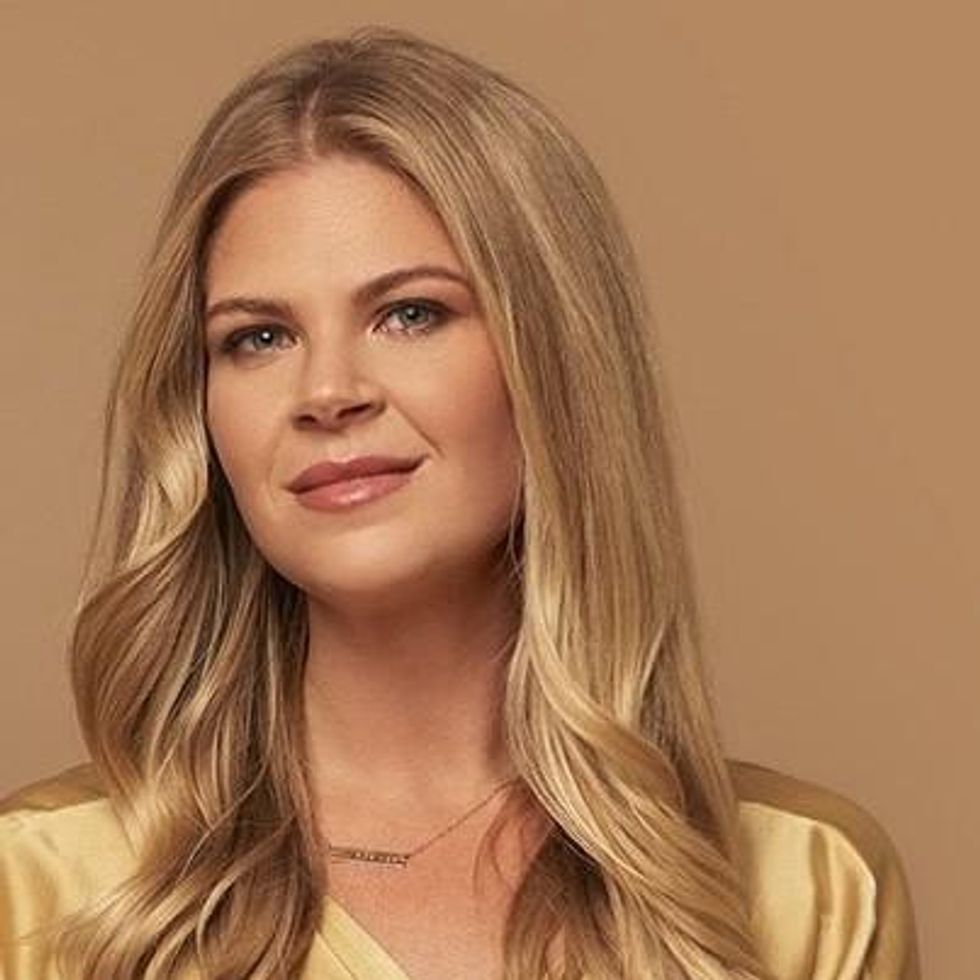 Krista Berlincourt, Kensho
Berlincourt is the CEO and co-founder of Kensho, an Los Angeles-based health platform and guide to natural medicine. Kensho provides users with specialized wellness services from surfing to acupuncture. The company has raised $1.3 million and is backed by top investors like CrossCut Ventures, Female Founders Fund and Evolve Ventures. Prior to creating her own company, Berlincourt worked in public relations at venture-backed Simple.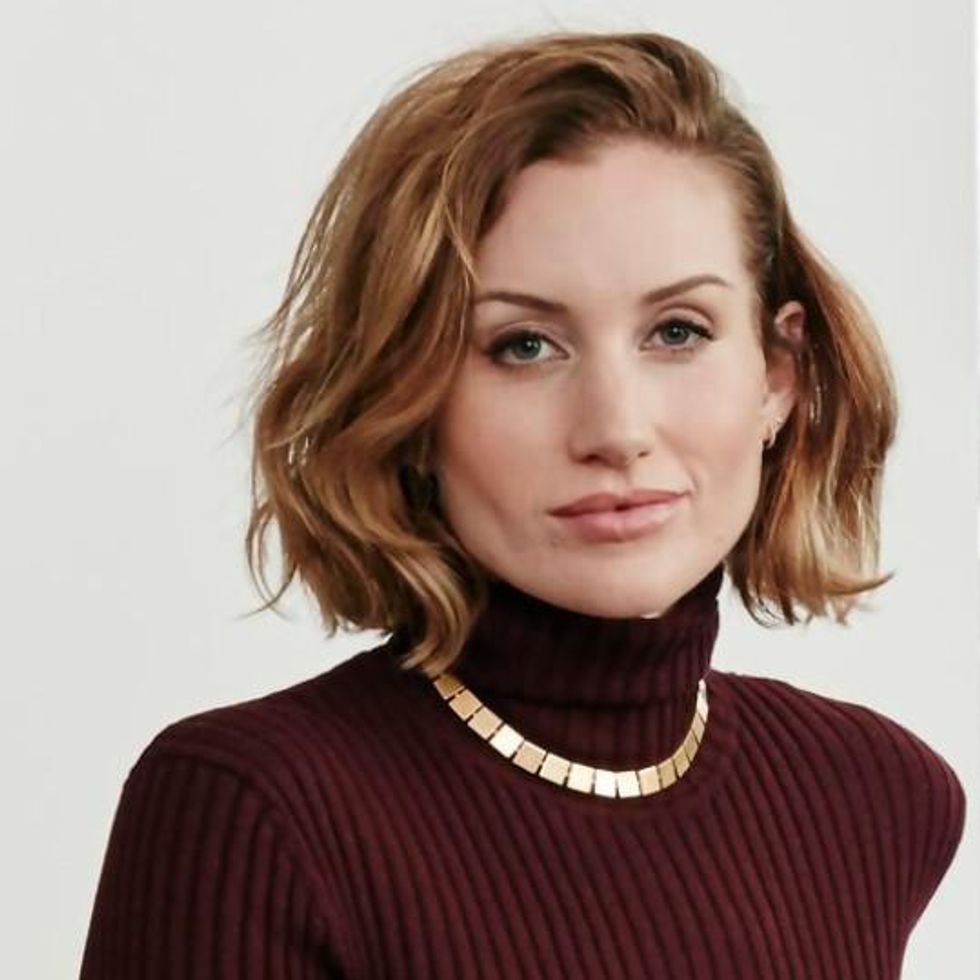 Katherine Power, Who What Wear
Katherine Power co-founded Who What Wear 15 years ago out of frustration with a fashion industry that was often out of reach for many. The brand focuses on providing affordable and size-inclusive fashion. She is now CEO of Clique Media Group, a parent company that oversees Who What Wear and other consumer brands. As of 2017, Clique Media Group raised over $15 million in funding with investments by Amazon, Greycroft and e.ventures. Power was also listed in Fortune's 40 under 40 in 2016.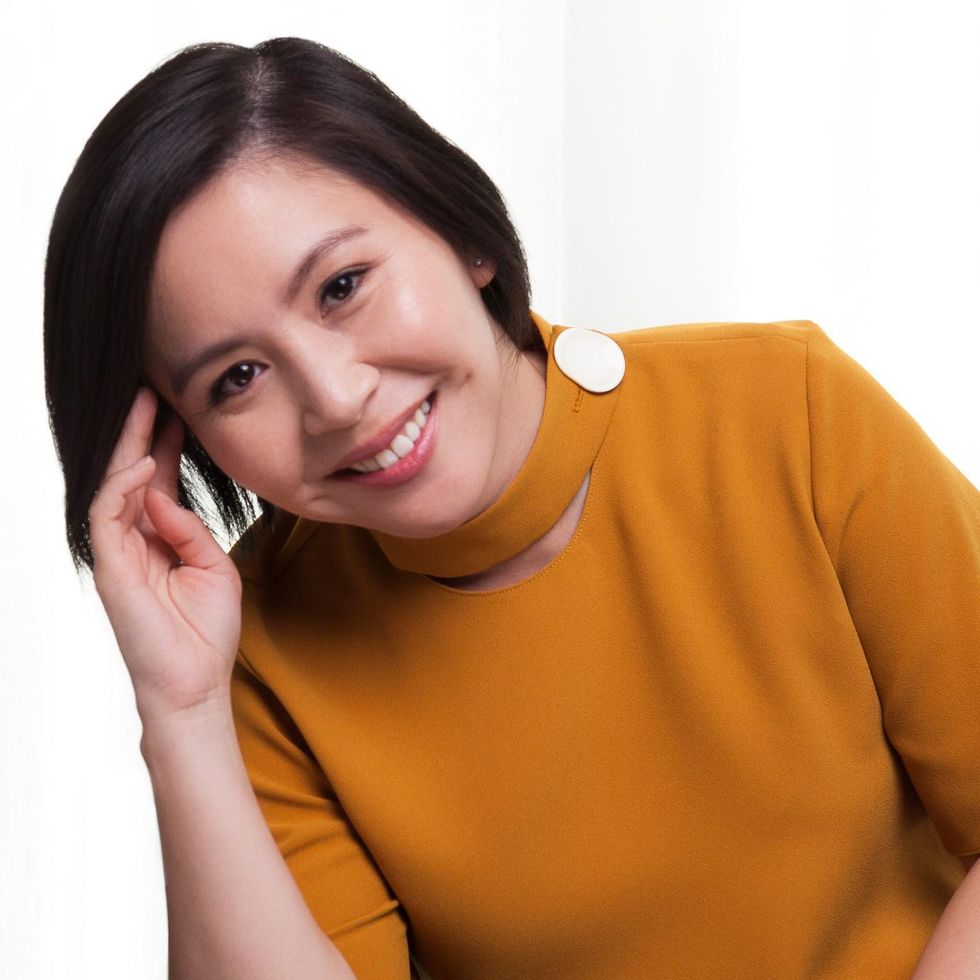 Cat Chen, Skylar
Cat Chen is the founder and CEO of Skylar, a fragrance and body care brand. Chen developed a hypo-allergenic and cruelty free fragrance after being dismayed by the lack of clean ingredients in high-priced perfumes. The company founded in 2017 has raised a total of $11 million backed by Amplify, FirstMark Capital and GingerBread Capital. Prior to Skylar, Chen was was an executive of operations at The Honest Company, where she helped grow the company to $300 million of revenue in her four years there.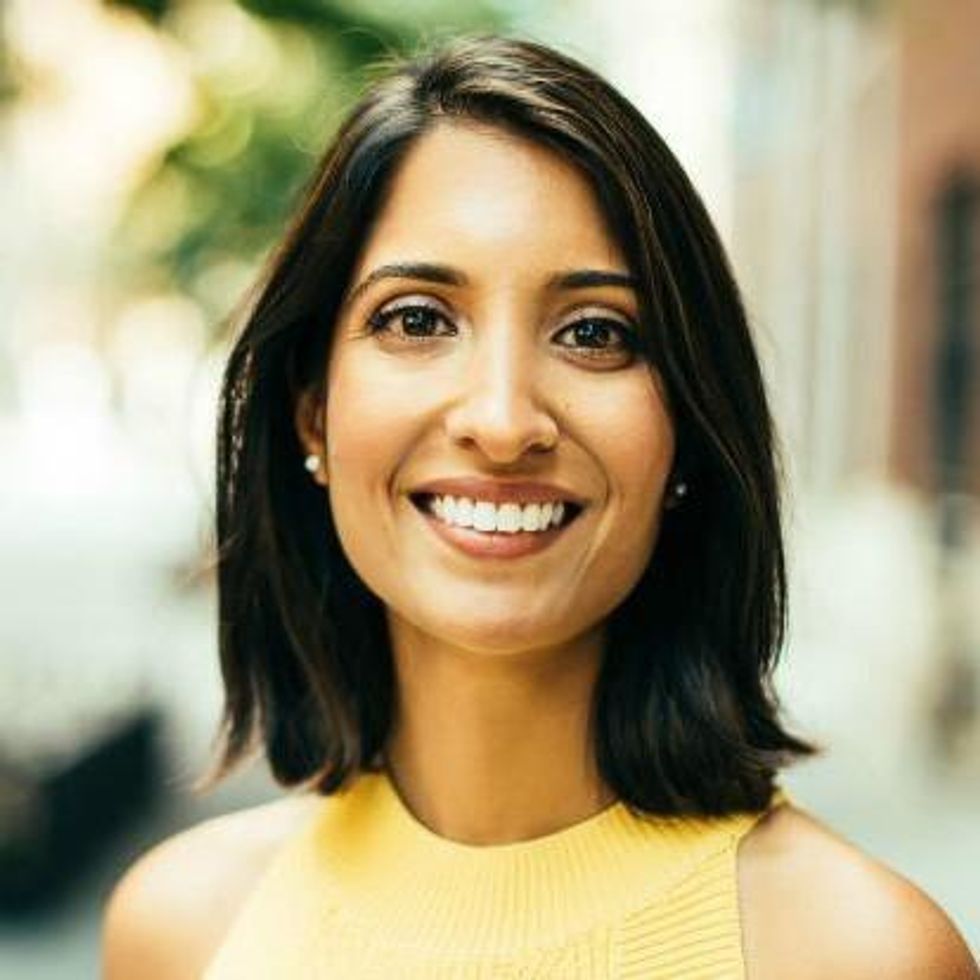 Shivani Siroya, Tala
The founder and CEO of Tala, a Santa Monica-based consumer credit smartphone app, Shivani Siroya created the company to assist people in underrepresented markets. Tala uses advanced data science to provide personalized financial services, such as disbursing loans to people with no formal credit history. The startup has raised over $217 million in funding by top investors, and has since been mentioned in TedTalks, Wall Street Journal and Financial Times. Siroya's company is valued at an estimated $750 million dollars as of 2019, and was deemed one of the top FinTech companies in the world by Forbes.
Lead image by Ian Hurley.

Hanna Chea
Hanna Chea is an editorial intern at dot.LA.