Hiring
The latest news about hiring in Los Angeles' tech and startup sectors from dot.LA
It's been a prolific run for Headspace since closing a $93 million round last year. The Santa Monica-based startup inked a series of corporate partnerships and even launched a Netflix special called Headspace Guide to Meditation.
In its latest move to push out the meditation app—and eventually land FDA approval—Headspace has brought on an ex-Hulu executive to lead marketing.
Val Kaplan Zapata, who begins as its chief marketing officer next month, helped double Hulu's subscriber base in under three years, Headspace said in a statement announcing her new role. She's also worked at Instagram and an e-commerce mattress company called Helix Sleep.
In an emailed statement, Zapata said the company's recent partnerships with brands like Sesame Street "bring mindfulness and meditation to consumers in new and creative ways."
She said Headspace sits at the intersection of a few market trends—the consumer's demand for digital content and a new appreciation for mental health and mindfulness.
"I see so much opportunity to continue to meet consumers where they are and leverage useful, relevant content to build even deeper connections and daily habits with Headspace members," she added.
Among the company's pushes for this year will be the release of its second Netflix series, Headspace Guide to Sleep, and an interactive experience.

Subscriptions to venture-backed meditation apps spiked during the pandemic as the world fell into a state of collective anxiety. The company offered free subscription plans to K-12 educators and healthcare professionals and signed deals with Starbucks to offer customers free trials and with Google to produce a video series aimed at young children. Among its other brand partners are Amazon, Apple, Nike and the NBA.
The company has 70 million users in 190 countries, spokesperson Steven Bram said, and downloads were up 20 percent towards the end of 2020 since mid-March.
"It's a strange feeling for the team. We're happy that we're able to reach more people, but we're also aware that that's at the cost of a really difficult year," co-founder Andy Puddicombe told Vulture in January.
The company has also expanded their work with companies looking to offer perks to employees.
The Netflix series are 20-minute sessions that help viewers work through their anxieties. Among the episodes are: How to let go; How to fall in love with life; How to deal with pain.
"Our lives are filled with distraction, filled with stimulation," the narrator begins the first episode of the eight-part series. "But imagine if there was a way to slow things down."
Editor's note: The story has been updated with Zapata's comments.
Sweetgreen has pledged to be carbon neutral in six years by cutting its carbon output in half. Santa Monica and the L.A. Cleantech Incubator launched the nation's first zero-emissions delivery zone, a project meant to encourage companies to embrace EV transportation. Sign up for our newsletter and follow dot.LA on Twitter for more updates.
Today:
Sweet Green wants to get greener
Santa Monica opens emission-free delivery zone in downtown
Sweetgreen Promises Carbon Neutrality by 2027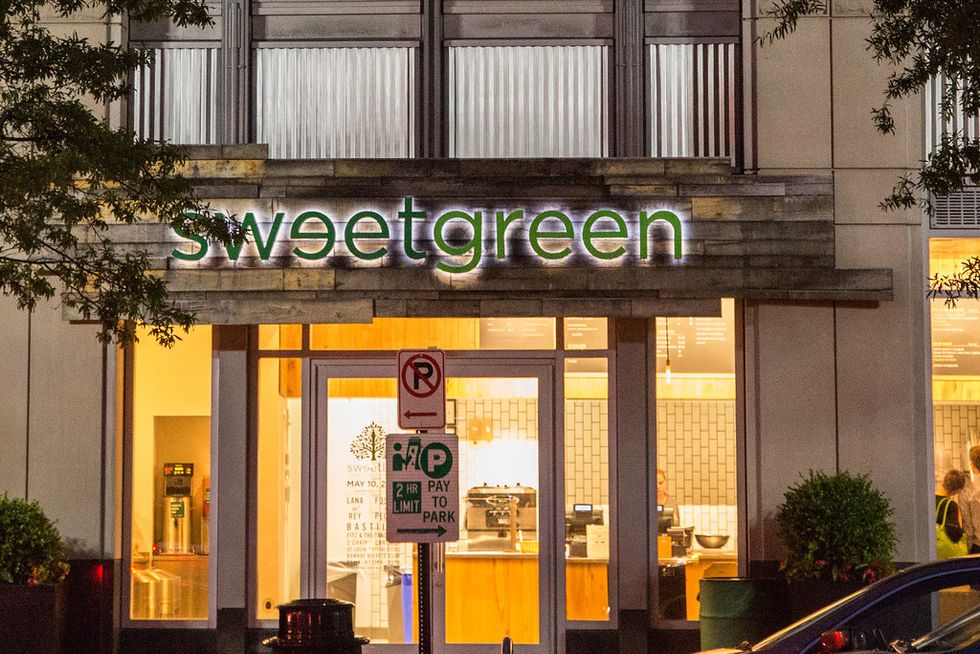 LA Tech Updates: Sweetgreen to Go Carbon Neutral by 2027; Santa Monica Opens Zero-Emission Zone
Sweetgreen wants to be greener.
The Culver City-based fast casual unicorn has pledged to be carbon neutral in six years by cutting its carbon output in half.
"We believe that climate change is the defining challenge of our generation, posing a real and systemic threat to the health of people and the planet," Sweetgreen's founders wrote in a blog post. "As restaurant leaders in an industry that drives 25% of global greenhouse gas emissions, it is our responsibility to use our platform and resources to confront this crisis head on."
---
The company says it started measuring its carbon output in 2019, which helped it identify areas where it could save energy. It was already well ahead of most other restaurants because of its heavy use of low impact fruits and vegetables rather than beef, but it wanted to do more.
Sweetgreen will now use carbon output as a metric for deciding what to put on its menu. It will also work with suppliers to be more environmentally friendly.
"To truly future proof our company, we must evolve our supply network and fix our relationship to the soil — and cultivate an environment that benefits the entire agricultural ecosystem: our food partners, customers, team members, and the planet," the founders wrote.
Santa Monica Opens Nation's First Zero-Emissions Delivery Zone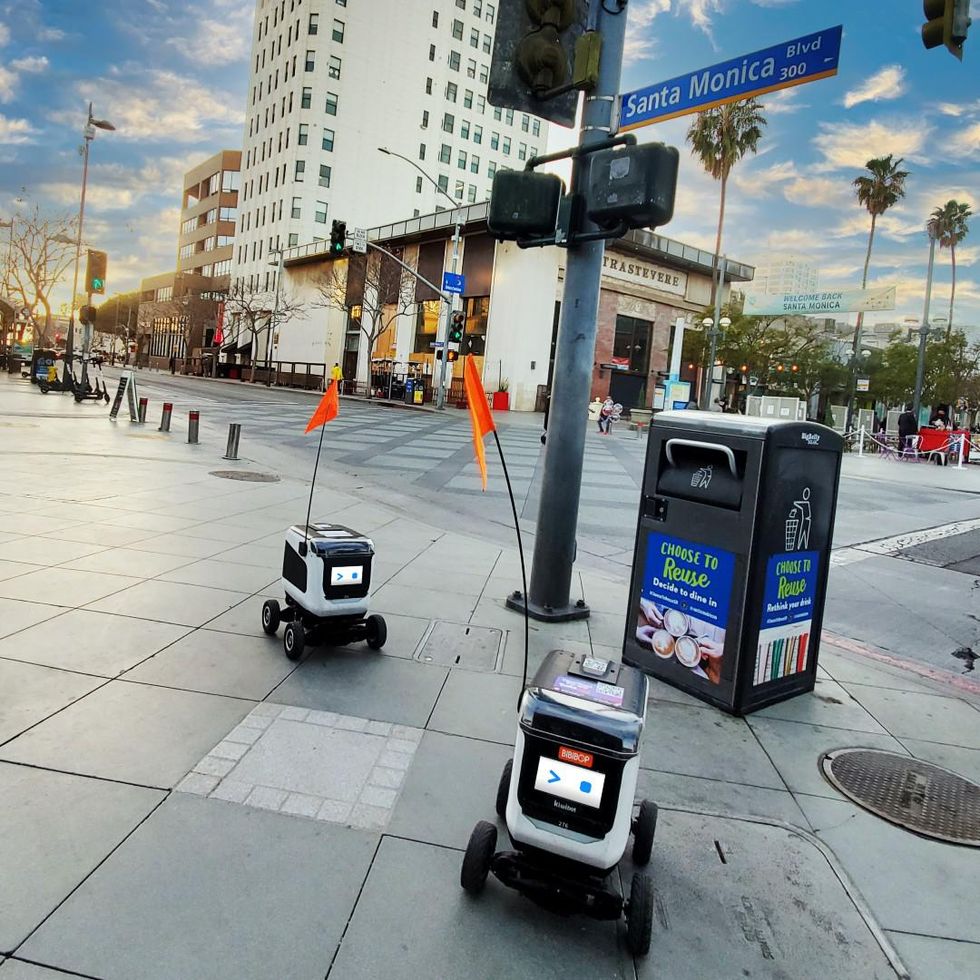 Ikea, Shopify and the yerba mate brand Guayaki are just a few of the companies that vow to cut pollution in Santa Monica by using electric vans and delivery robots to fulfill orders.
The seaside city and the L.A. Cleantech Incubator launched the nation's first zero-emissions delivery zone on Thursday, a project meant to encourage companies to embrace EV transportation by giving drivers access to 20 reserved parking and loading spots. The one-square mile radius will span Downtown Santa Monica and Main Street.
---
City officials will be watching for changes in traffic and pollution with an eye towards introducing permanent zones down the line.
To do that, they've hired Automotus, a venture-backed software startup that monitors curbside traffic. The company will install 20 small video cameras on street lamps lining the parking spots to collect data on factors like congestion and safety. Plus, the technology will alert drivers to open parking spots through an app.
Automotus' CEO says the cameras will not pick up personally identifiable information. In other cities, however, the software has been used to automate parking violations and issue tickets.
Santa Monica Mayor Sue Himmelrich said in a statement that the pilot comes at a "critical moment" in the city's recovery.
"Beyond reducing carbon and congestion, the added bonus is that restaurants can keep higher margins of sales on delivered food items," Himmelrich added.
To encourage use of the space, local businesses will be given access to two Nissan electric vans and ecommerce software company Shopify will equip merchants in the area with Kiwibot delivery robots to help drop off orders.
From Your Site Articles
Related Articles Around the Web
Big moves in L.A.'s gaming industry Thursday, as mobile gaming platform Artie closes its seed round of funding and gaming/ lifestyle organization FaZe Clan lands a new CFO. Sign up for our newsletter and follow dot.LA on Twitter for more updates.
Today:
Artie Closes Seed Round at $10 Million
FaZe Clan Brings on a New CFO
Artie Closes Seed Round at $10 Million

Artie, the L.A.-based startup aiming to change how mobile games are accessed and distributed, has completed the seed round that it reopened in September, closing at $10 million. Investors include mobile-games giant Zynga founder Mark Pincus, NBA star Kevin Durant, Scooter Braun's Raised In Space investment firm and the Winklevoss twins.
Mobile games are the biggest segment of a growing gaming market, and Artie's tech aims to change how players and creators connect through those games. The goal is to reduce friction by allowing gamers to open games directly from online platforms such as TikTok, Instagram and Facebook rather than force them to log in through the Apple or Google app stores. Circumventing the app stores also means game creators and developers would not have to pay the 30% fees those platforms charge.
Artie plans to release its first round of games later this year, and eventually to allow other developers to use its technology as a distribution platform. Its self-published games will be free to play; Artie will make money through in-game purchases. Once it opens to other developers via a software development kit, it will charge a fee, which chief executive Ryan Horrigan said will likely be 12%.
Amit Baraj Takes Over as FaZe Clan CFO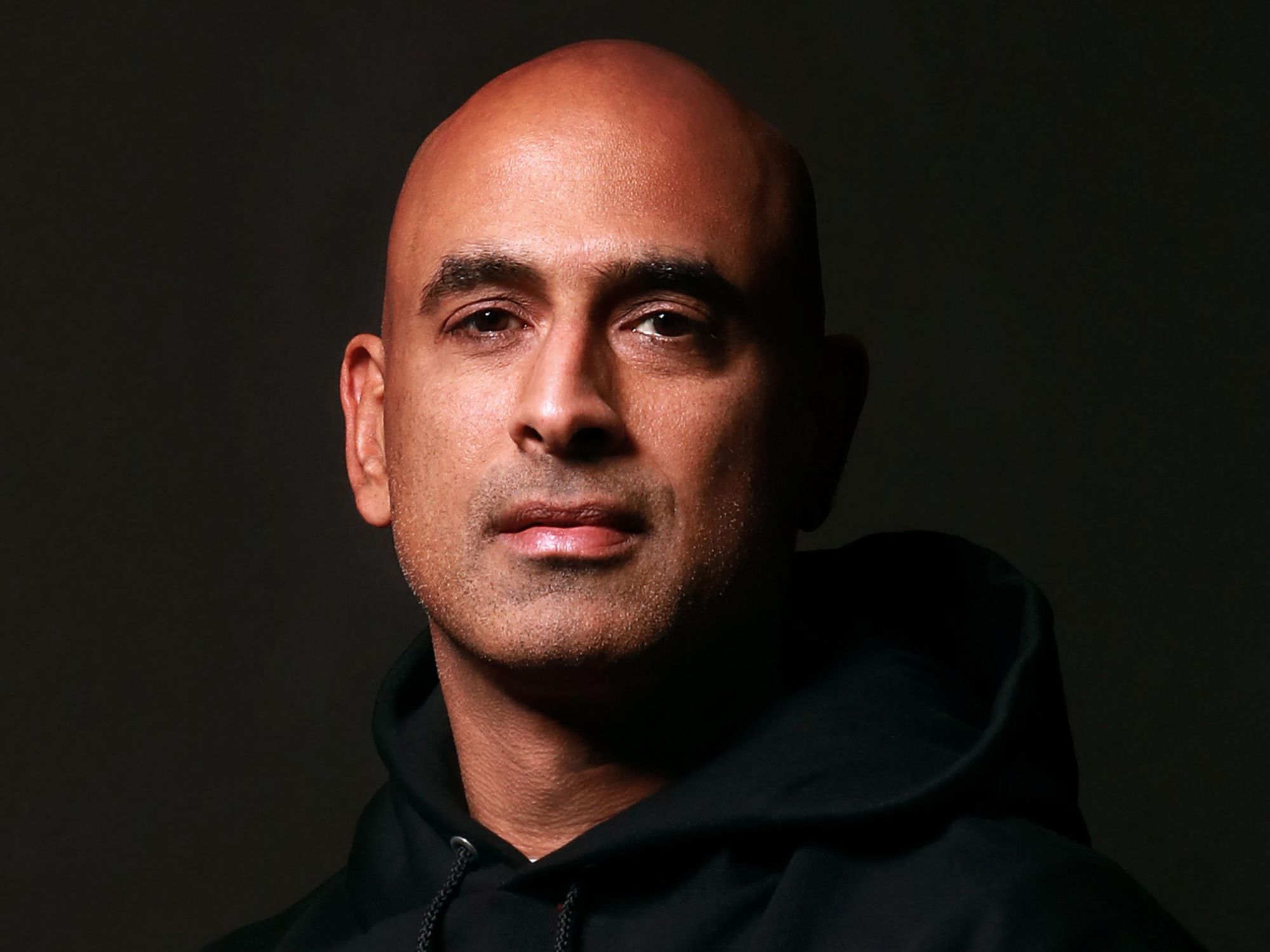 Amit Baraj is FaZe Clan's new chief financial officer.
FaZe Clan, the L.A.-based gaming brand that spans esports, content and lifestyle apparel, announced Thursday that it has a new chief financial officer.
Amit Baraj, most recently chief executive officer at 3-on-3 basketball league BIG3, will be responsible for overseeing FaZe Clan's finance, strategy and corporate development. Baraj was formerly an investment banker at Centerview Partners, Bank of America Merrill Lynch and Bear, Stearns & Co.
"FaZe Clan has evolved from an esports organization to a true global media and lifestyle brand with tremendous potential. I'm looking forward to partnering with (CEO) Lee (Trink) and the team to execute on the vision and grow the business," Baraj said in a statement.
FaZe Clan was valued around $250 million as of its $40 million Series A round last April, led by music mogul Jimmy Iovine, Trink previously told dot.LA.
From Your Site Articles
Related Articles Around the Web