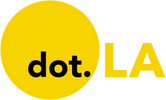 Get in the KNOW  
  on LA Startups & Tech  
X
Juliet Bennett Rylah
Juliet Bennett Rylah is a Los Angeles-based writer whose work has appeared in numerous local and national outlets. She's passionate about public transit, affordable housing and horror movies. You can find her on Twitter @jbrylah.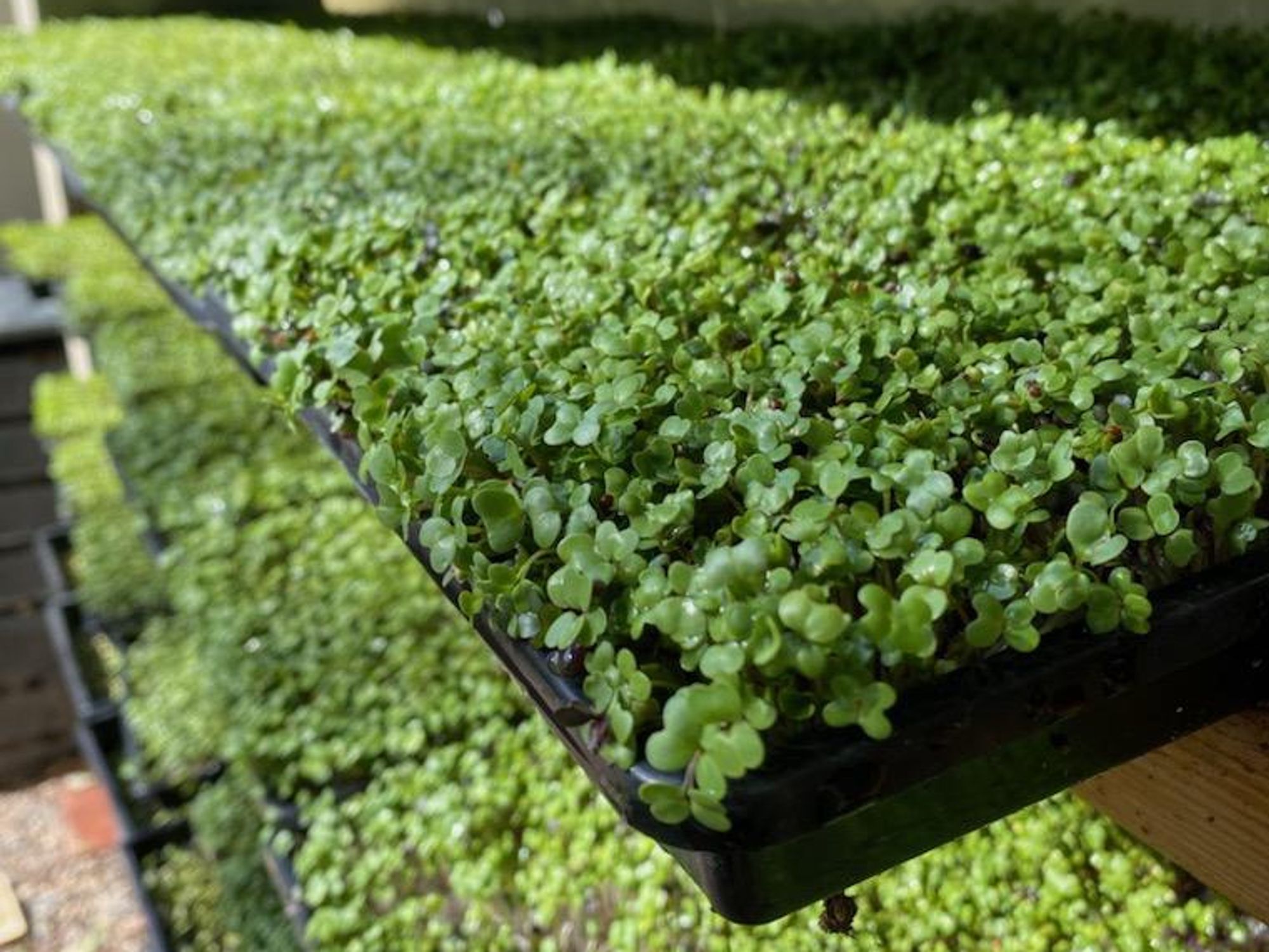 Sarah Hernandez is a full-time farmer, though she doesn't own a huge farm.
She grows microgreens, among other vegetables and herbs, in her yard in La Mirada. Microgreens, bite-sized version of larger veggies, don't require much space; Hernandez grows them vertically on 10x20 flats stacked on wooden shelves. She visits four farmers markets each week, then delivers microgreen boxes straight to customers who find her on CropSwap.
The app offers a farm-to-phone marketplace, connecting consumers directly to farmers. It's one of several services that have taken hold during the pandemic, allowing consumers who would otherwise go to farmers markets or grocery stores to get fresh produce or other goods delivered. CropSwap is also making it easier for some home-based growers to tap into the gig economy and sell within their communities.
---
CEO Rob Reiner co-founded the app with Daniel McCollister. The way Reiner tells it, they seem like an unlikely pair. Reiner grew up in Houston, studied computer science, and moved to NYC with the dream of being a Wall Street broker. There, he worked in software startups, but didn't find himself attached to a project that felt like a challenge.
Then he met McCollister in 2017, who invited him to see his gardens in Woodland Hills filled with an array of produce — kale, Brussels sprouts, onions, garlic, beans, tomatoes and more.
"I had believed you needed 100 acres to grow food, and here was Dan, showing me one acre that was growing more food than an entire neighborhood could consume," Reiner said.
McCollister wanted an easy way to sell or donate his food to his community — like a Craigslist or Offer Up for produce — so that's what the pair built. Their first version of CropSwap launched in 2017 and saw some 7,500 people selling or bartering various produce in the L.A. area alone. Got an orange tree? Put the fruit on CropSwap.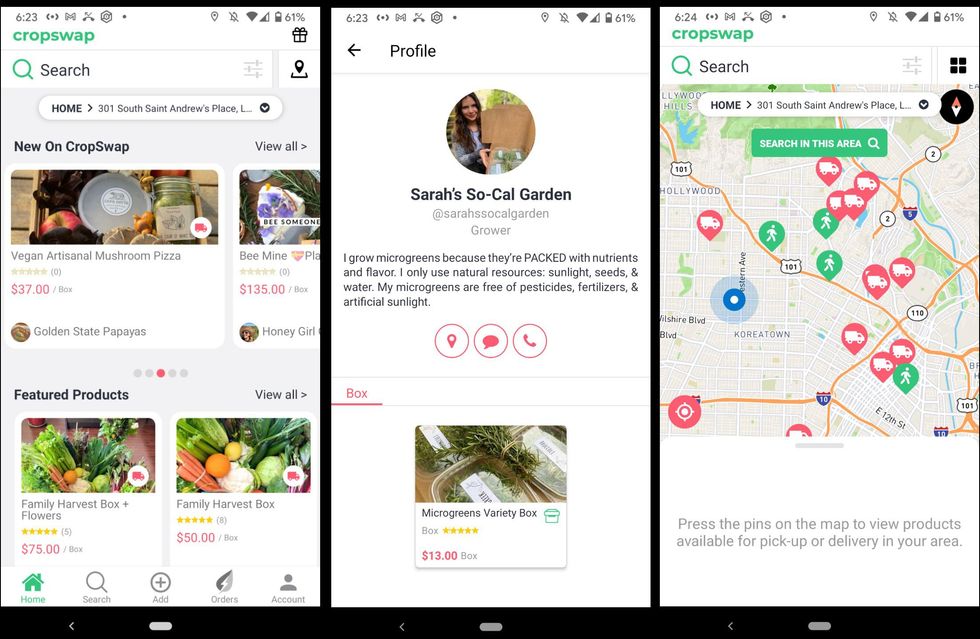 Screenshots of CropSwap's platform.
But Reiner found early on that users would often buy a bunch of oranges one week, but the next week, they'd go back to Whole Foods.

"There wasn't an understanding that the farmer was there to stay and could continually give you that produce," he said.
To attract both consistent consumers and — also key — investors, Reiner pivoted the app. Its goal became to teach people used to visiting chain grocery stores about local food systems and how to tap into them. He scaled back the bartering component of the app, though users can still trade messages with farmers.
"I could have a million users on CropSwap, but if I'm not attacking the WalMart consumer and the WalMart consumer is still buying [Walmart's] produce, then I haven't done my job," he said.
In 2019, CropSwap started offering curated boxes of seasonal, local produce that customers could receive right after it was harvested. Reiner described it as a hybrid consumer-supported agriculture ( CSA) box. Customers can subscribe to them or get a one-off. All farmers have to do is curate the boxes, put them on the app, and fulfill sales.
"We give farmers the tool to create their own delivery options," Reiner said. "They can do it all themselves and sell direct to consumers."
Customers who download the app can browse what's available in their area for either pickup or delivery. Farmers drop pins to indicate five-mile radiuses where they deliver, usually on specific days of the week.
One might be inclined to think that farmers markets would be CropSwap's biggest competitor, but Reiner said it's actually other apps such as Barn2Door and subscription services like San Francisco-based Imperfect Produce or Sacramento-based Farm Fresh to You.
Unlike those services, which use third-parties to box and handle deliveries, CropSwap farmers box their own food and the same farmhands who picked the produce are often the ones who deliver it.
In Los Angeles, the largest farm on the app is Sow a Heart, which also owns Sage Plant-Based Bistro with locations throughout the county. On CropSwap, they offer a Family Harvest box jammed with produce for $55, including delivery fees. By comparison, a Whole Foods cart on Amazon Prime that contains roughly the same items comes out to about $85, not including tip.
CropSwap does not charge sellers to be on the platform as others, including Seattle-based Barn2Door, do. Instead, it takes 8% of sales — in line with what a farmers market might charge — once a seller reaches 50 subscribers. Reiner said they're able to keep consumer costs low because they're not spending money on storage facilities, branding, marketing or transit.
From Consumer to Micro-Farmer
Hernandez had been following CropSwap on social media because she was interested in potentially trading her seeds for other produce. About six months ago, CropSwap reached out to ask her if she'd like to sell on the app. So far, she said "a good amount" of people have tried her variety microgreens box and she's gotten a lot of useful feedback. She currently has about 10 regular subscribers, a number that fluctuates with customer needs. Some are weekly buyers, while some purchase every other week. Hernandez said CropSwap is the most direct farmer-to-consumer experience she's had apart from the actual farmers market.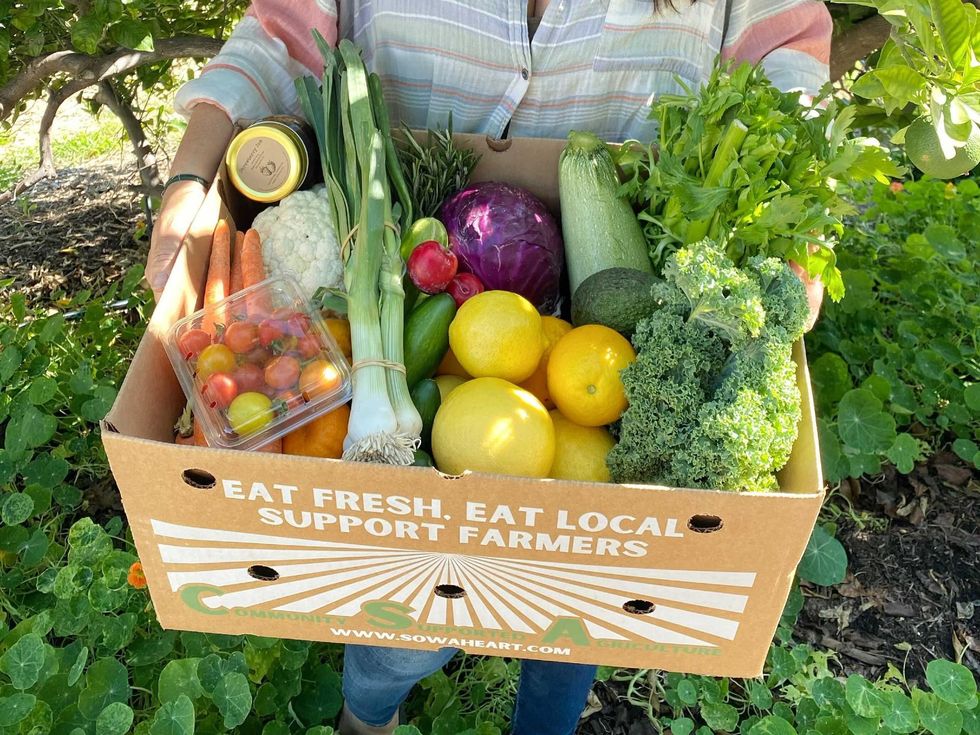 "I make the deliveries myself every week. My boyfriend helps me out, but it's just us two," she said "I'm growing it, we're cutting it, packaging it, and we're delivering it."

Through the app, she can tell her customers if she needs to change delivery dates to accommodate her market schedule or travel plans. Customers can also ask her questions, just like they would at the farmers market. If she gets more subscribers, she has space to add another set of shelves and she'd be able to hire an employee to help package and deliver produce.
There are other small vendors, too, like a beekeeper in West L.A. who sells honey flights, a jam maker in East Hollywood, and more home microgreen growers like Hernandez. Reiner said there are about 250 subscribers in L.A. Some get just one box, but some larger vegetarian or vegan families may purchase up to five.
The direct-to-consumer approach has served as a boon for some farmers during the pandemic. In Richmond, Virginia, Three Fox Farms' founder Alex King told RVA Magazine he didn't know what to do with his crops after restaurants and farmers markets closed at the onset of the pandemic. King ultimately partnered with Leafy Lanes Urban Farms to offer a box of assorted fresh vegetables, which they sold on CropSwap. They were so successful, the farmers said, they had one of their strongest seasons and King was able to invest in new hoop houses and a walk-in cooler.
Hernandez also had a good year saleswise. She said she found her customers wanted to eat healthier and appreciated the contact-free delivery experience CropSwap could provide.
Beyond the Pandemic
Reiner doesn't think pandemic subscriptions are a fluke, though he has had investors who question that. Still, he's betting the quality of fresh, local produce delivered straight to consumers will "ruin" them for inferior fruits and vegetables that have to be stored in a warehouse. Plus, he said, some CropSwap growers offer products that are hard to get in stores. For example, a farmer who specializes in iron-rich kale for vegan bodybuilders.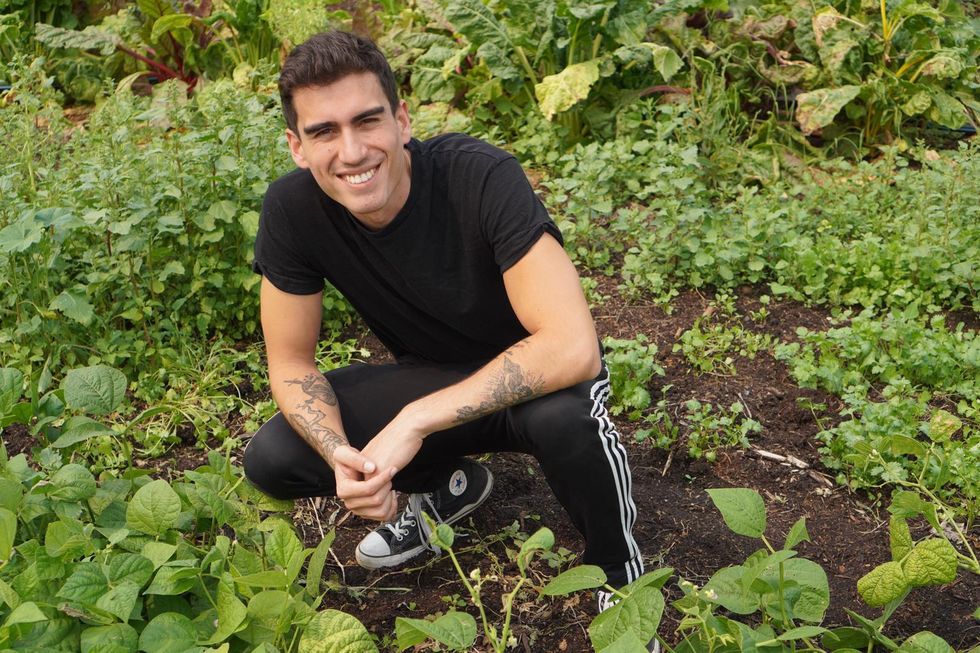 CropSwap CEO Rob Reiner
In its next iteration, Reiner plans to partner with chefs to make the boxes more of an experience by offering recipes and cook-alongs. CropSwap is also working on a partnership with Nourish LA to offer customers the ability to donate boxes to other families. Reiner also envisions a tracking system that lets customers know how their purchases will impact their health, environment, and communities and a future where CropSwap could make suggestions to make its customers healthier.

"Imagine if we knew your intake because of the product you were consuming," he said. "If I knew, for example, that you were low on iron, I could start suggesting boxes that might increase your iron."
CropSwap has also partnered with Jamiah Hargins' Crop Swap LA, founded in 2018 to allow Angelenos to share produce. Crop Swap LA is building new neighborhood gardens in West Adams. The produce they yield will be available on the CropSwap app, and neighbors will receive a code to become the urban farms' first subscribers.
"People are going to start seeing how much food can come from local gardens. And that's going to start deteriorating the mindset that you need so much land to grow food," Reiner said. "I would love it if kids could get involved in this and tell their parents I'm going to turn my whole backyard into selling food for my neighbors."
Juliet Bennett Rylah
Juliet Bennett Rylah is a Los Angeles-based writer whose work has appeared in numerous local and national outlets. She's passionate about public transit, affordable housing and horror movies. You can find her on Twitter @jbrylah.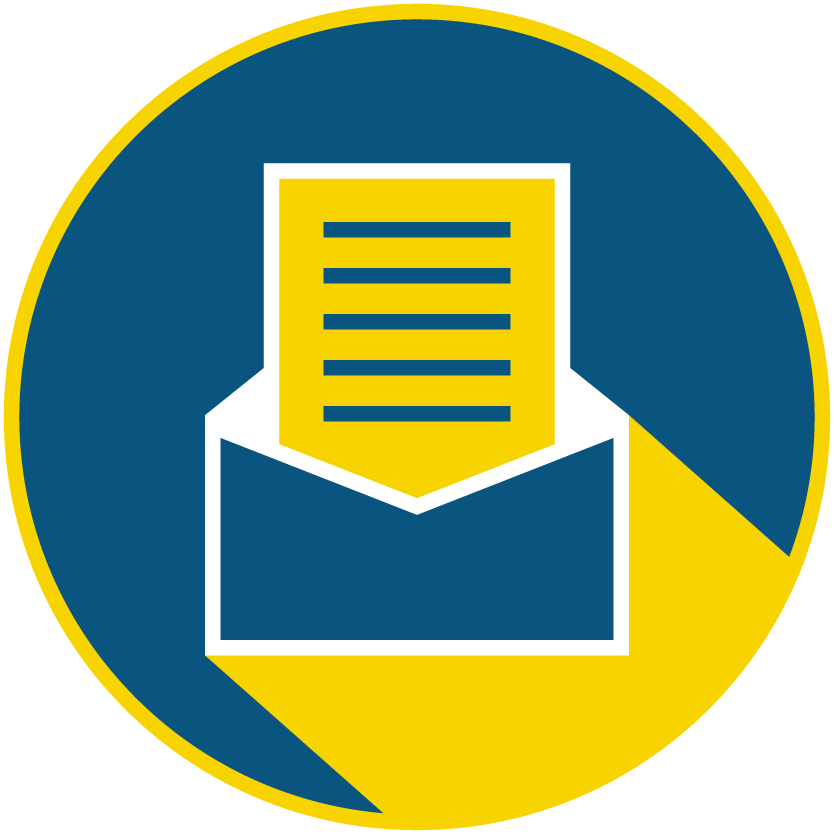 Subscribe to our newsletter to catch every headline.
Christian Hetrick
Christian Hetrick is dot.LA's Entertainment Tech Reporter. He was formerly a business reporter for the Philadelphia Inquirer and reported on New Jersey politics for the Observer and the Press of Atlantic City.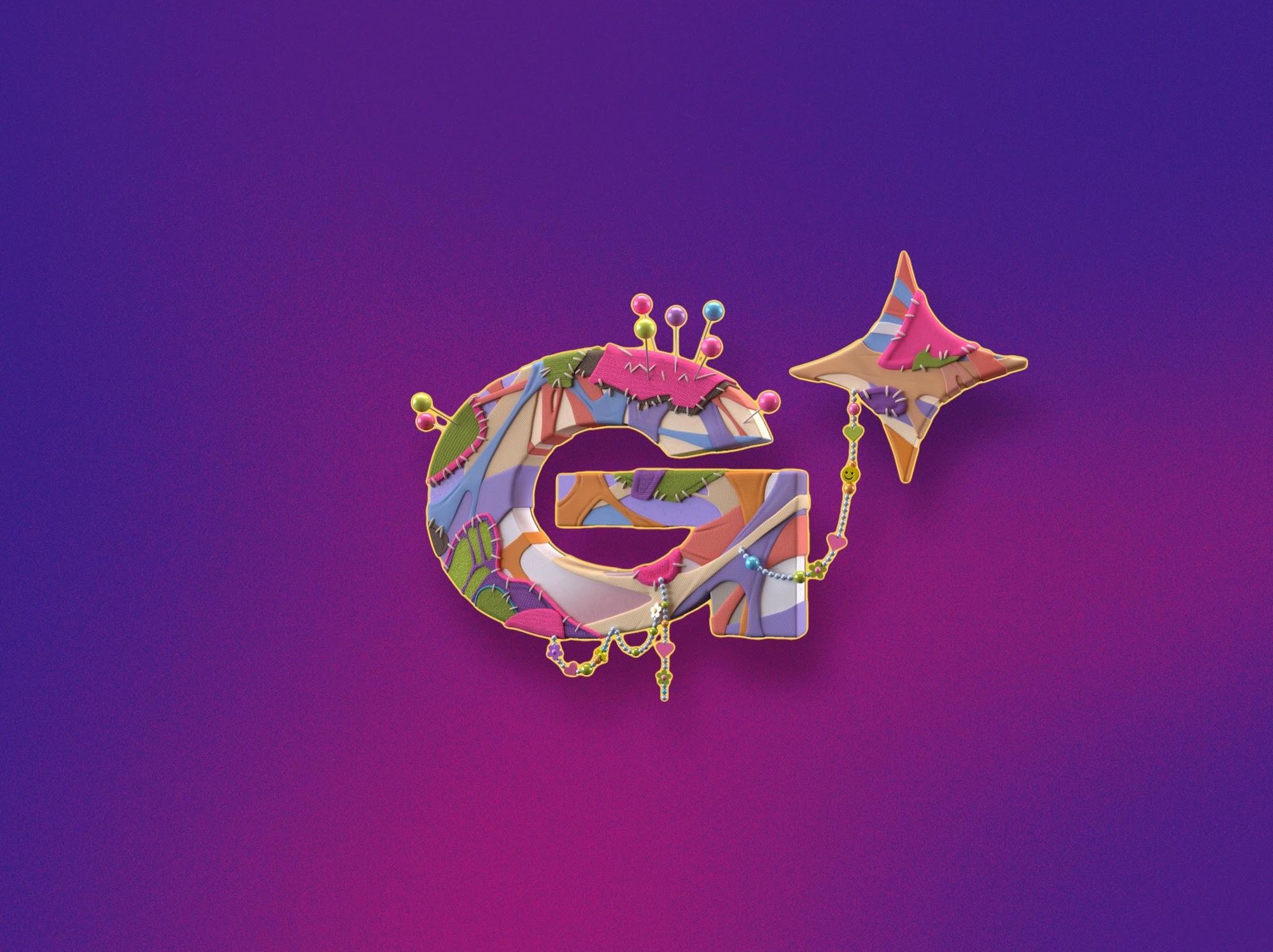 When avatar startup Genies raised $150 million in April, the company released an unusual message to the public: "Farewell."
The Marina del Rey-based unicorn, which makes cartoon-like avatars for celebrities and aims to "build an avatar for every single person on Earth," didn't go under. Rather, Genies announced it would stay quiet for a while to focus on building avatar-creation products.
Genies representatives told dot.LA that the firm is now seeking more creators to try its creation tools for 3D avatars, digital fashion items and virtual experiences. On Thursday, the startup launched a three-week program called DIY Collective, which will mentor and financially support up-and-coming creatives.
Similar programs are common in the startup world and in the creator economy. For example, social media companies can use accelerator programs not only to support rising stars but to lure those creators—and their audiences—to the company's platforms. Genies believes avatars will be a crucial part of the internet's future and is similarly using its program to encourage creators to launch brands using Genies' platform.
"I think us being able to work hands on with this next era—this next generation of designers and entrepreneurs—not only gets us a chance to understand how people want to use our platform and tools, but also allows us to nurture those types of creators that are going to exist and continue to build within our ecosystem," said Allison Sturges, Genies' head of strategic partnerships.
DIY Collective's initial cohort will include roughly 15 people, Sturges said. They will spend three weeks at the Genies headquarters, participating in workshops and hearing from CEOs, fashion designers, tattoo artists and speakers from other industries, she added. Genies will provide creatives with funding to build brands and audiences, though Sturges declined to share how much. By the end of the program, participants will be able to sell digital goods through the company's NFT marketplace, The Warehouse. There, people can buy, sell and trade avatar creations, such as wearable items.
Genies will accept applications for the debut program until Aug. 1. It will kick off on Aug. 8, and previous experience in digital fashion and 3D art development is not required.
Sturges said that the program will teach people "about the tools and capabilities that they will have" through Genies' platform, as well as "how to think about building their own avatar ecosystem brands and even their own audience."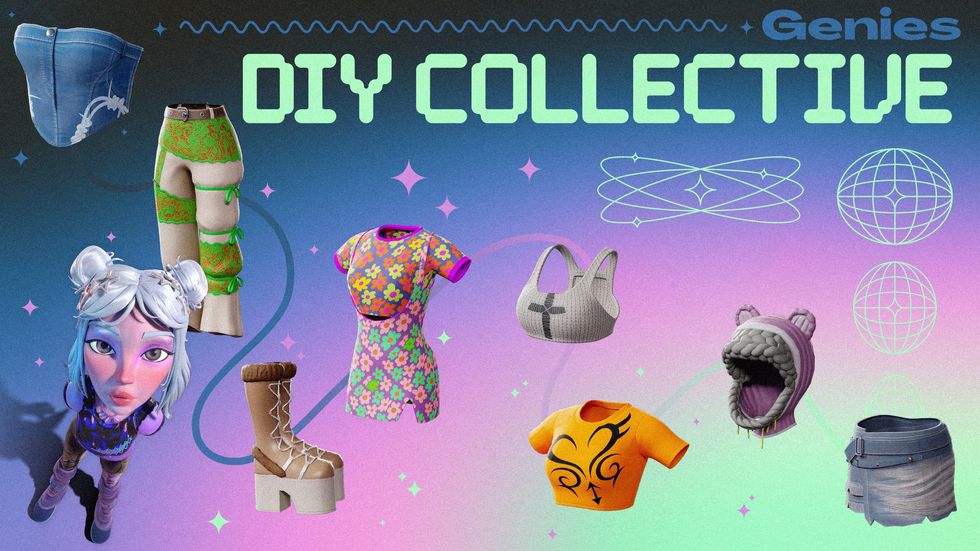 Image courtesy of Genies
Founded in 2017, Genies established itself by making avatars for celebrities from Rihanna to Russell Westbrook, who have used the online lookalikes for social media and sponsorship opportunities. The 150-person company, which has raised at least $250 million to date, has secured partnerships with Universal Music Group and Warner Music Group to make avatars for each music label's entire roster of artists. Former Disney boss Bob Iger joined the company's board in March.
The company wants to extend avatars to everyone else. Avatars—digital figures that represent an individual—may be the way people interact with each other in the 3D virtual worlds of the metaverse, the much-hyped iteration of the internet where users may one day work, shop and socialize. A company spokesperson previously told dot.LA that Genies has been beta testing avatar creator tools with invite-only users and gives creators "full ownership and commercialization rights" over their creations collecting a 5% transaction fee each time an avatar NFT is sold.
"It's an opportunity for people to build their most expressive and authentic self within this digital era," Sturges said of avatars.
The company's call for creators could be a sign that Genies is close to rolling out the Warehouse and its tools publicly. Asked what these avatar tools might look like, the startup went somewhat quiet again.
Allison Sturges said, "I think that's probably something that I'll hold off on sharing. We will be rolling some of this out soon."
Christian Hetrick
Christian Hetrick is dot.LA's Entertainment Tech Reporter. He was formerly a business reporter for the Philadelphia Inquirer and reported on New Jersey politics for the Observer and the Press of Atlantic City.
Christian Hetrick
Christian Hetrick is dot.LA's Entertainment Tech Reporter. He was formerly a business reporter for the Philadelphia Inquirer and reported on New Jersey politics for the Observer and the Press of Atlantic City.
LA Tech Week—a weeklong showcase of the region's growing startup ecosystem—is coming this August.
The seven-day series of events, from Aug. 15 through Aug. 21, is a chance for the Los Angeles startup community to network, share insights and pitch themselves to investors. It comes a year after hundreds of people gathered for a similar event that allowed the L.A. tech community—often in the shadow of Silicon Valley—to flex its muscles.
From fireside chats with prominent founders to a panel on aerospace, here are some highlights from the roughly 30 events happening during LA Tech Week, including one hosted by dot.LA.
DoorDash's Founding Story: Stanley Tang, a cofounder and chief product officer of delivery giant DoorDash, speaks with Pear VC's founding managing partner, Pejman Nozad. They'll discuss how to grow a tech company from seed stage all the way to an initial public offering. Aug. 19 at 10 a.m. to 12 p.m. in Santa Monica.
The Founders Guide to LA: A presentation from dot.LA cofounder and executive chairman Spencer Rascoff, who co-founded Zillow and served as the real estate marketplace firm's CEO. Aug. 16 from 6 p.m. to 9 p.m. in Brentwood.
Time To Build: Los Angeles: Venture capital firm Andreessen Horowitz (a16z) hosts a discussion on how L.A. can maintain its momentum as one of the fastest-growing tech hubs in the U.S. Featured speakers include a16z general partners Connie Chan and Andrew Chen, as well as Grant Lafontaine, the cofounder and CEO of shopping marketplace Whatnot. Aug. 19 from 2 p.m. to 8 p.m. in Santa Monica.
How to Build Successful Startups in Difficult Industries: Leaders from Southern California's healthcare and aerospace startups gather for panels and networking opportunities. Hosted by TechStars, the event includes speakers from the U.S. Space Force, NASA Jet Propulsion Lab, Applied VR and University of California Irvine. Aug. 15 from 1 p.m. to 5 p.m. in Culver City.
LA Tech Week Demo Day: Early stage startups from the L.A. area pitch a panel of judges including a16z's Andrew Chen and Nikita Bier, who co-founded the Facebook-acquired social media app tbh. Inside a room of 100 tech leaders in a Beverly Hills mansion, the pitch contest is run by demo day events platform Stonks and live-in accelerator Launch House. Aug. 17 from 12:30 p.m. to 3 p.m. in Beverly Hills.
Registration information and a full list of LA Tech Week events can be found here.
Christian Hetrick
Christian Hetrick is dot.LA's Entertainment Tech Reporter. He was formerly a business reporter for the Philadelphia Inquirer and reported on New Jersey politics for the Observer and the Press of Atlantic City.
Lon Harris
Lon Harris is a contributor to dot.LA. His work has also appeared on ScreenJunkies, RottenTomatoes and Inside Streaming.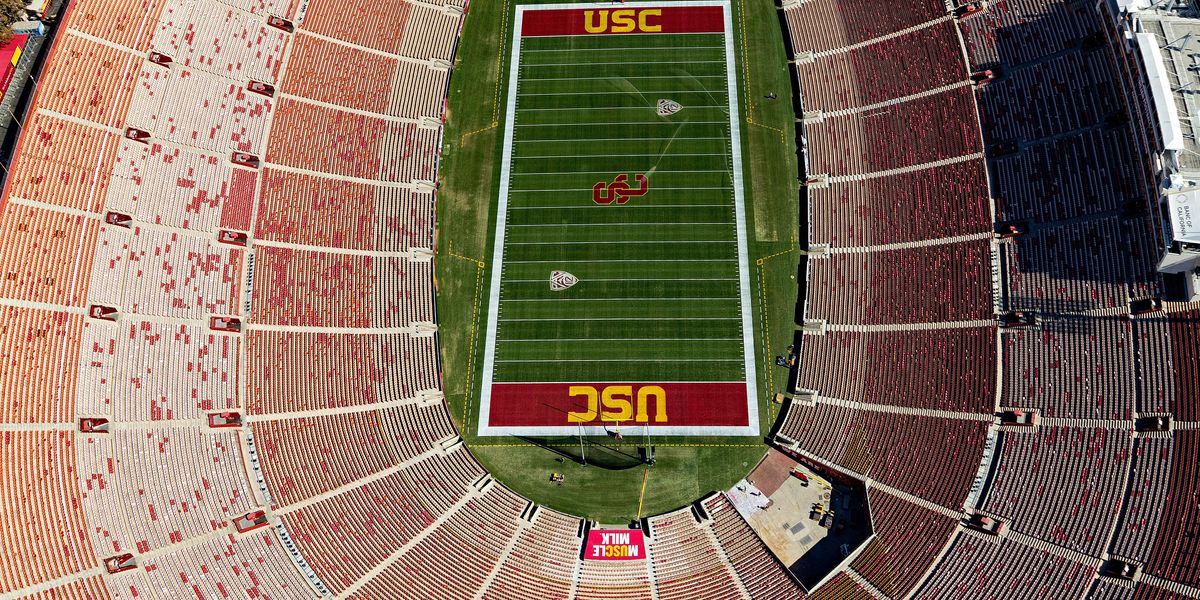 Hot on the heels of the shock announcement that both UCLA and USC will be exiting the Pac-12 and joining the Big Ten athletic conference, a fleet of big money media and broadcasting deals have been set.
It's no secret that access to the lucrative Southern California ad market was a big part of the rationale behind bringing in Los Angeles' two largest college athletic programs in the fold. With the addition of USC and UCLA, the Big Ten now has teams playing in New York, Chicago and L.A.: all three of the nation's top media markets. (Further expansions have already been hinted at as well.)
CBS, NBC and Fox have signed on as the Big Ten's three broadcast partners. They'll broadcast the various football games on TV, while some will also go to cable's FS1 and Big Ten networks. The three networks will also take turns airing the season-ending Big Ten championship game. Fox will televise a total of four of these games, while CBS and NBC landed just one each. Most of these NBC broadcasts will also be available to stream on Peacock, while CBS matches will go to Paramount Plus. It's not a huge change for CBS and Fox, where Big Ten games have lived for years. Newcomer NBC Sports also licenses Notre Dame football games, which handles its own media contracts.

In total, the Big Ten will get nearly $8 billion for football streams and broadcasts through the close of the 2029-2030 season. (And they don't even have to share any of that with the players!) They've also left the Pac-12 in an increasingly precarious situation, as it's now forced to make its own rights deals at a considerable discount. The conference's highest-profile teams at this point are now the Arizona Wildcats, the Oregon Ducks and the Stanford Cardinals.
Overall, it's a transitional moment for live sports broadcasting, as more and more U.S. viewers depart from traditional cable and TV packages in favor of an all-streaming, all-the-time approach. (According to Nielsen, streaming viewership surpassed both cable and traditional broadcasting for the very first time in July 2022, with a record 34.8% share of all TV viewing in the U.S.) Live sports have been one of the final offerings that tie U.S. households to their old-school cable subscriptions, but even these broadcasts have started to move online.
Next month, Sinclair will launch Bally Sports Plus, a new streaming platform bringing together 19 regional sports cable networks from across the U.S. For $19.99/month or $189.99 for a year, subscribers get access to a wide variety of Major League Baseball, NBA and NHL games from major markets across the U.S., along with local college and prep matches and events. Sinclair acquired these regional sports networks – known as RSNs – from Fox in 2019. They were previously available as a package from DirecTV, but it remains to be seen whether they will have appeal for subscribers as a standalone entity. Nonetheless, the era of broadcast TV's total dominance on sports content appears to be at an end.
Lon Harris
Lon Harris is a contributor to dot.LA. His work has also appeared on ScreenJunkies, RottenTomatoes and Inside Streaming.