newport beach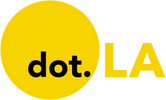 Get in the KNOW
on LA Startups & Tech
X
newport beach
Newth Morris, who co-founded the location software service Telogis, remembers looking for mentorship as a young entrepreneur in Southern California two decades ago.
"There wasn't really anyone local that we could count on," said Morris, co-founder of Ankona Capital.
Telogis was later acquired by Verizon in 2016, but the experience stuck with him — it's why he and his partners' primary goal at their Newport Beach venture firm is to further aid startups in the region.
The two-year old growth-stage venture firm just closed its first fund at over $66 million.
Ankona Capital was started by Josh Harmsen, Jared Smith, Brain Mesic and Morris, and focuses on business to business software companies.
The fund was oversubscribed by $16 million from its initial $50 million goal. The partners benefitted from their relationships, finding investors from former colleagues at Telogis. It also got backing from DealerSocket and OG Systems.
The firm directs its attention to the Southern California market, a location the team of founders hope will become a major player in the development of local technology groups.
"So, now apart from money," he said. "We try to bring mentorship and a good starting point for these local entrepreneurs. We want to be the guy that we didn't have when we were getting started."
Ankona boasts a portfolio of Southern California-based companies that includes VideoAmp — a Los Angeles-based audience measurement company — along with three San Diego startups Cordial, an email and text messaging service; GoSite, a payment and booking management service; and SOCI, which offers a localized marketing platform.
Ankona looks for companies that have $5 million to $15 million in revenues that need additional scaling, said Jared Smith, co-founder and general partner at the firm. The firm also places a strong emphasis on the philosophy of the companies it invests in, prioritizing startups that can answer for how its product solves genuine customer challenges.
"We want to back entrepreneurs who want to help customers, and other founders," Smith said. "One of the things we look for in companies is if they are solving real customer problems, and have a real return on investments from the customer. That way, they're helping the customers save money, at the same time turning the customers into money."
Correction: An earlier version of this story incorrectly stated that FreightPop and TrackStreet had provided funding for this round.
From Your Site Articles
Related Articles Around the Web