Courtesy of S'More
If you think someone is attractive, swipe right. If you don't, swipe left and you never see them again. That's how Tinder and its scores of imitators have defined online dating for the last eight years. But for those looking for a deeper connection, S'More, which stands for "Something More," expands to Los Angeles Wednesday, bringing what it bills an "anti-superficial" dating app to a city with a reputation for superficiality.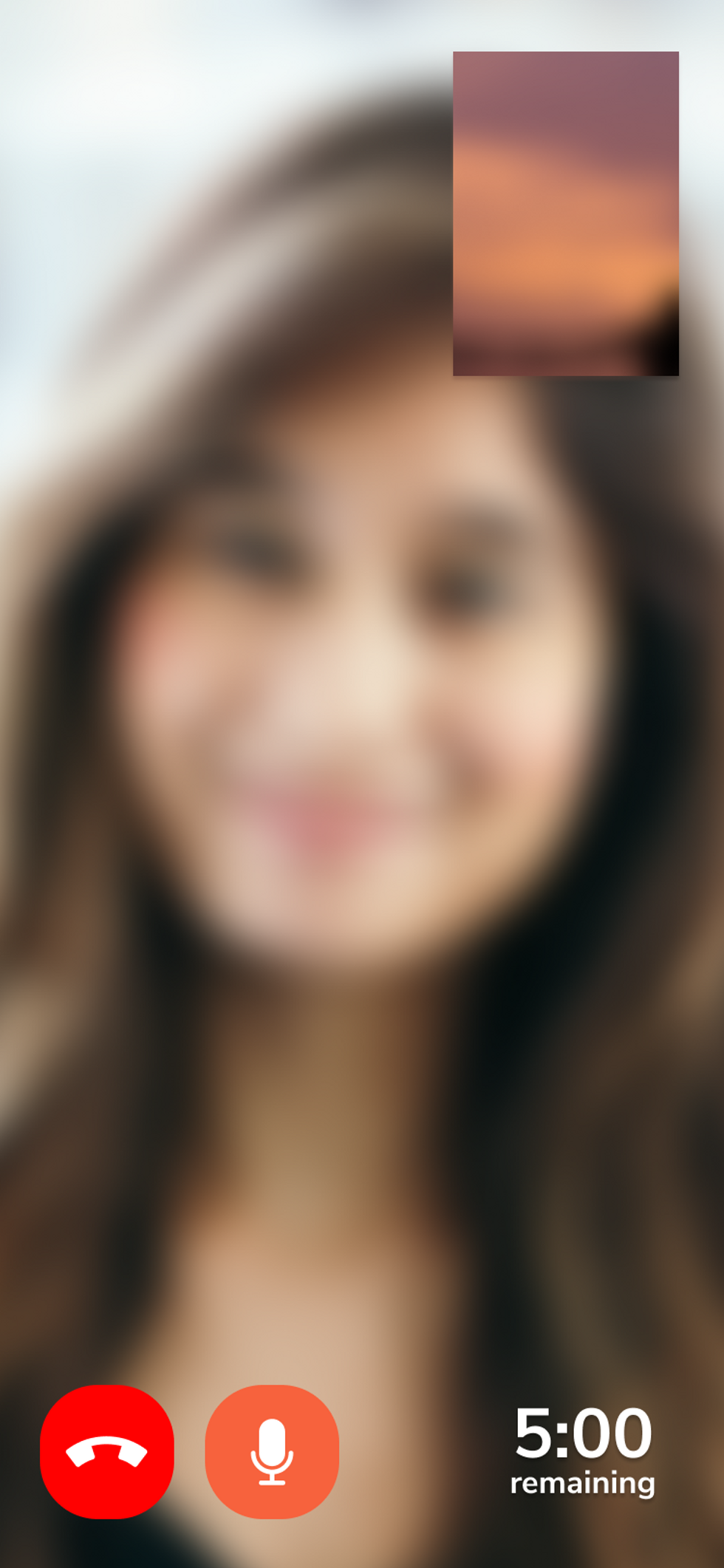 Courtesy S'More
Users receive recommended profiles each day based on common interests, similar to Coffee Meets Bagels. However, on this app the pictures are blurred out. As you start to chat more with someone, their pictures come into focus. The idea is to get people to interact rather than just quickly swiping through photos. The process has drawn comparisons to the Netflix hit, "Love is Blind," though S'More launched last year, before the show premiered in February.
There have been signs of dating app fatigue, though Bumble and Tinder both saw large upticks in usage when people were confined to their homes during stay at home orders. For those who do not want to meet in-person, S'More also allows users to initiate a video chat where during the first two minutes, both sides are blurred. If both decide they want to see each other, the blurring goes away.
"With video dating, women often express feeling uncomfortable with existing technology because it feels too invasive and unsafe," said Adam Cohen Aslatei, CEO of S'More. "S'More completely changes the experience, removes the risk, and makes the process fun and exciting. If a user isn't enjoying the conversation, they can end it before ever seeing (or being seen) by the other person. Blurred videos also encourage longer conversations, and provide an added sense of security."
The company says it already has a waiting list of thousands in L.A., which will be its fifth market, after New York, Boston, Washington DC, and Chicago.
Aslatei is former managing director of Chappy, Bumble's gay dating app. S'More has backing from Benson Oak Ventures, Social Discovery Ventures, and power angels Josh Black (Apollo Management), and Mark Rosner (App Lovin).