endgame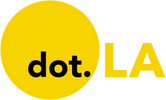 Get in the KNOW
on LA Startups & Tech
X
endgame
Endgame, a Los Angeles-based startup looking to help software-as-a-service (SaaS) companies monetize customer behavior, has raised $30 million in a Series B funding round.
Sweden-based EQT Ventures led the round and was joined by Santa Monica's Upfront Ventures, Silicon Valley VCs Menlo Ventures and Unusual Ventures, and former Stripe employee-turned-investor Lachy Groom, TechCrunch reported.
Endgame's "product-led sales" approach enables enterprise software companies to analyze users' behavior in software trials—allowing their sales teams to take a more targeted approach. Endgame's technology can clarify what specific software features are being used, providing sales teams with greater insights into what's working for clients.
Since CEO Alex Bilmes founded the startup only a year ago, Endgame has quickly attracted attention from venture investors. The company locked down $17 million last summer in back-to-back seed and Series A funding rounds, with the new Series B taking its total funding to $47.5 million to date.
While Bilmes did not disclose Endgame's valuation, he told TechCrunch that the company plans to triple its 15-person team and that it will pursue an "ambitious product roadmap" that will require more people in areas like engineering, data science and product management.
Endgame seems to be onto something with "product-led sales": The customer relationship management (CRM) market is projected to exceed $96 billion by 2027, according to Allied Market Research.
From Your Site Articles
Related Articles Around the Web
For software-as-a-service (SaaS) companies, tracking and analyzing consumer data such as signups and support questions is rather simple. It's the valuable information about how the most frequent customers are using the product that can require a team of data scientists and engineers to unravel.
Los Angeles-based Endgame aims to make it easier to get at this crucial data by collecting customer analytics and making it easy to access. The software is currently in beta testing, with customers such as social media app Clubhouse and graphic design software company Figma. These relationships were formed through a combination of the founder's network and word of mouth.
"Customers really felt the pain and were looking for a solution," said Endgame CEO Alex Bilmes.
The software company announced a Series A round of more than $12 million on Tuesday led by Menlo Ventures. This closely follows a seed round of $5 million led by Upfront Ventures, totaling $17 million in funding.
Endgame users have access to data including who is using the product the most, which features are being used and how they are being used.
The objective is to help companies identify their top customers so they may develop better relationships with them and boost sales. For companies that offer free trials, the data collected over time by Endgame could also help companies understand what influences users to buy.
According to Bilmes, there are currently no metrics to show whether or not Endgame is improving sales for its beta customers. However, some senior executives from these companies as well as other SaaS companies such as Zoom and Github have become angel investors.
Endgame aims to help SaaS companies move more towards a product-led approach to sales. In a Medium post, Kara Norton of Upfront Ventures referenced "a year of steak dinners and golf games" to describe the traditional, top-down approach to selling SaaS.
"This kind of product-led growth is great because it starts with one person using and loving the product, then inviting others to use the product to great network effect, long before a sales team ever gets involved," Norton wrote, referring to Zoom's product-led growth between Q2 '20 and Q2 '21.
The customer relationship management (CRM) market is expected to be valued at $114 billion by 2027, according to a 2020 report by Fortune Business Insights.
In addition to the raise, the company now has a new investor board made up entirely of women. The members are Norton, Naomi Ionita of Menlo Ventures and Sandhya Hedge of Unusual Ventures (which participated in both rounds).
From Your Site Articles
Related Articles Around the Web