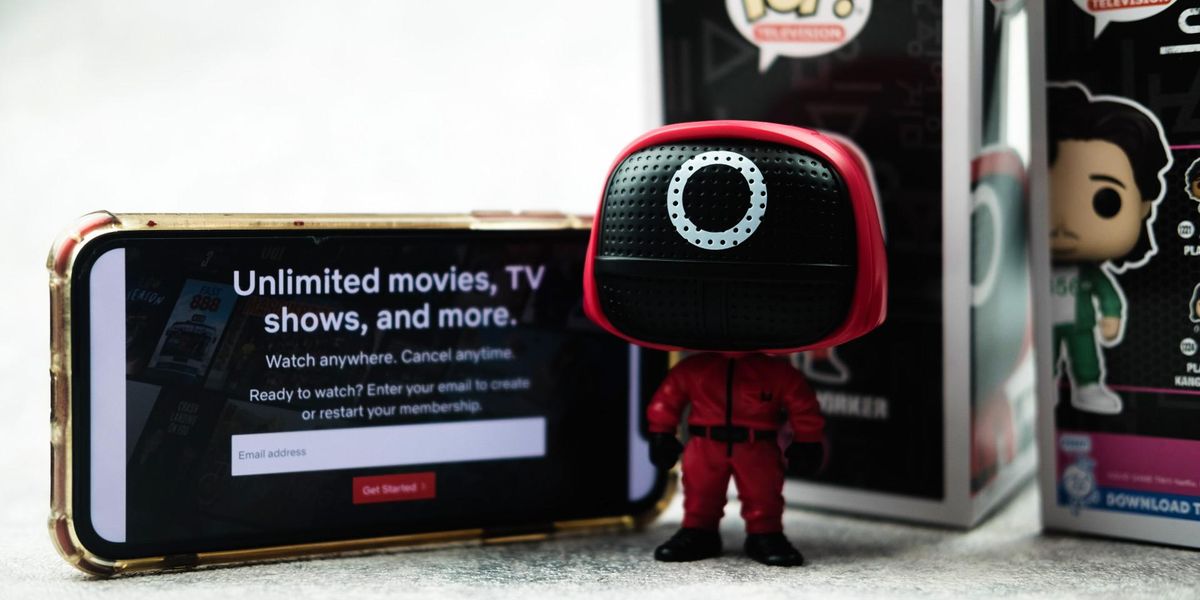 This is the web version of dot.LA's weekly round-up newsletter. Sign up to get the latest news on Southern California's tech, startup and venture capital scene.
It's Comic-Con time again, and though the major studios and publishers have a relativey muted presence this year, an attention-hungry Netflix is using the event as an excuse to promote all of its most popular content – at least, the content that hasn't yet been canceled after two seasons.

It's been a rough year so far for the streamer, and not just because Dave Chappelle's string of divisive comedy specials briefly inspired a staff walkout. In April, the company announced the largest subscriber drop in its history, triggering a widespread stock sell-off and serious existential questions about the company's fate.
---
Which is where Comic-Con comes in. There will be the expected "Stranger Things" panels, of course, and obviously oversized Funko Toy versions of the murderous robots and guards from "Squid Game." This year's Netflix line-up also includes an epic training program interactive experience based on the new Ryan Gosling and Chris Evans action-thriller "The Gray Man," inviting participants to navigate a train-themed obstacle course-slash-escape room while staying ahead of a (totally fictional!) cadre of skilled mercenaries.
"Gray Man" was directed by the Russo Brothers of "Avengers: Endgame" fame, and is reportedly the most expensive Netflix original film in history, with an alleged price tag north of $200 million. It's a project that both speaks to the streamer's high-minded ambitions to join brands like WB, Universal, and MGM in the pantheon of iconic Hollywood film studios, and to its woeful track record of actually generating lasting buzz behind its extremely expensive, bloated movie projects.
Netflix's press releases routinely tout the colossal success of all of their film releases, based on their own purposefully obscure metrics. You know, things like "total minutes watched this week vs. last week" or "number of households that viewed at least two minutes" or "percent of all left-handed viewers watching English-language dramas in the Western U.S. on an Android device." (OK, I made that last one up, but kinda it's hard to tell, right?)
But it's not a leap to say that films like "The Old Guard," "Army of the Dead," "Triple Frontier," "Bright," "6 Underground" and "Spenser Confidential" – all big-budget movies from notable American filmmakers with solid track records and recognizable film stars – have failed to enter the public consciousness with the same force as, say, "Top Gun: Maverick." Netflix opened "The Gray Man" on around 400 screens on Friday, prior to its Netflix debut this week, and it brought in under $200,000, an anemic performance even compared with last year's theatrical release of "Red Notice," which earned around $1.5 million in its first weekend.
Back in June, Netflix publicly committed itself to a "bigger, fewer, better" approach to film productions moving forward, which likely means fewer Gray Men and more Tall Girls. Regardless, without their competitors' libraries of familiar branded IP to draw upon, Netflix needs to find ways to sell audiences on a wider variety of new titles from diverse genres if it ever hopes to escape the cycle of overspending on under-viewed films.
Also, Can We Also Talk About 'Squid Game' Culture?
Along with the Funko! Pop homicidal guards, the upcoming "real-life Squid Game" reality show has us kind of questioning whether Americans drew the right lessons – or any lessons at all really – from the hit Korean series. It certainly had an eye-catchingly appealing aesthetic; this was likely one of the keys to the series attracting a global audience quickly in the first place.
But is a show about the dark, insidious nature of capitalism really the most obvious foundation for a wacky, fun pop culture franchise? Within the world of "Squid Game," the superficial innocence of cute little girl robots and masked staffers in color-coordinated jumpsuits are contrasted with their brutal reality as enforcers of a twisted, sick game being played by billionaire spectators.
But at Comic-Con… these images are robbed of all context. It's just a toy of a cute girl robot with some blood-spatter. Funko's entire raison d'etre is really smoothing out all pop culture – regardless of its original setting and context – into a cookie-cutter pre-fab format. Everyone, no matter how homicidal or angelic, eventually gets their dead-eyed cheery Funko counterpart, as the actual meaning of the show itself gets gradually stripped away.
Or maybe I'm thinking too hard about this…. -- Lon Harris

Here's What Happened in LA's Entertainment Tech World This Week 🍿
Social Media 📱
----

Like what you see? Get the day's tech and startup news from L.A. delivered to your inbox; sign up for our daily newsletter in the preferences below 👇