Long gone are the outdoor adoption events and bake sales where animal rescue groups collect donations and convince dog lovers to foster a new litter. It's moved online, and startup Cuddly is offering the SaaS platform and marketing to fundraise remotely.
"Like a wedding registry for pets," said founder and CEO John Hussey.
The Seal Beach-based fundraising platform for groups rescuing animals announced this week it's raised $4 million in a Series A funding round led by Lead Edge Capital.
Founded in 2014, the company sets up "wish lists" on behalf of rescue shelter groups. Donors can help pay for things like squeaky toys or canned food, which Cuddly buys wholesale to turn a profit. They also bring in revenue through a tip feature on the site.
The Cuddly app allows these partners to manage campaigns from their phones, uploading photos and videos of furry animals and later sending updates and thank you's to donors. They can also link their social channels to a Cuddly account, "so when they need to raise funds, they simply click one easy button to share within their communities," Hussey said.
Donors can contribute to feline medical bills or doggy medicine, and even browse pet adoption listings directly on the site. The company is for-profit but doesn't take a cut of donations.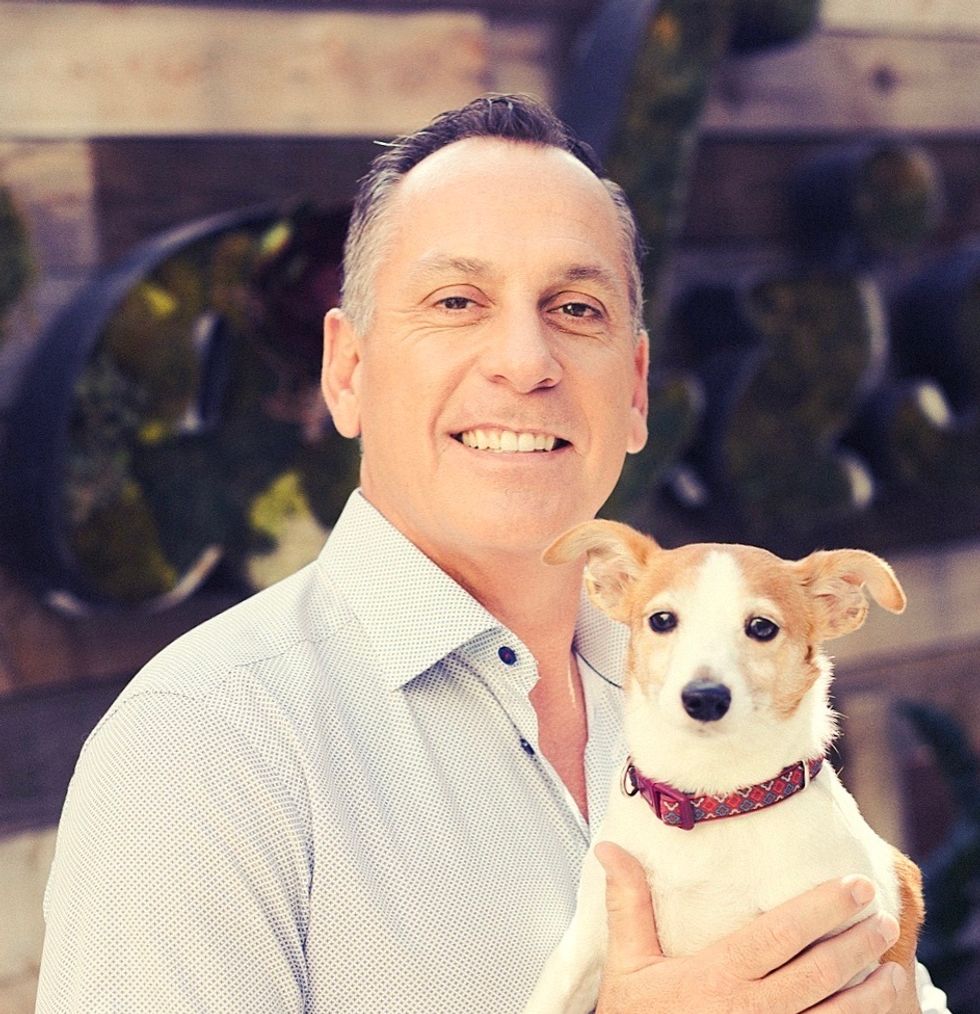 Cuddly CEO John Hussey
Hussey said shelter groups saw a surge in animal adoptions when stay-at-home orders were put in place. And more people started fostering as the pandemic forced shelters to operate on skeleton crews. Most of those new companions won't be going back to the kennel.
"People really rallied and stepped up to clear animals out of shelters," he said. "In this pandemic the animals are actually winning."
Donating to animal welfare isn't something new, Hussey said. What's unique about his company is its model amasses an array of rescue groups from around the world into one site where animal lovers can pick and choose animals or groups to send funds and products.
Cuddly has fundraised from 300,000 donors and currently works with over 2,100 animal welfare nonprofits. The company plans to expand its 20-person team and ramp up marketing efforts.
Business is up 350% since last June, Hussey said.
With the fresh funding round Hussey wants to turn his attention to building up the site's content for animal rescue groups beefing up marketing and adding pet care tips for Cuddly donors, 60% of whom are pet owners.
From Your Site Articles
Related Articles Around the Web