SpaceX Sends 60 Starlink Satellites into a Different Orbit, but Misses 50th Booster Landing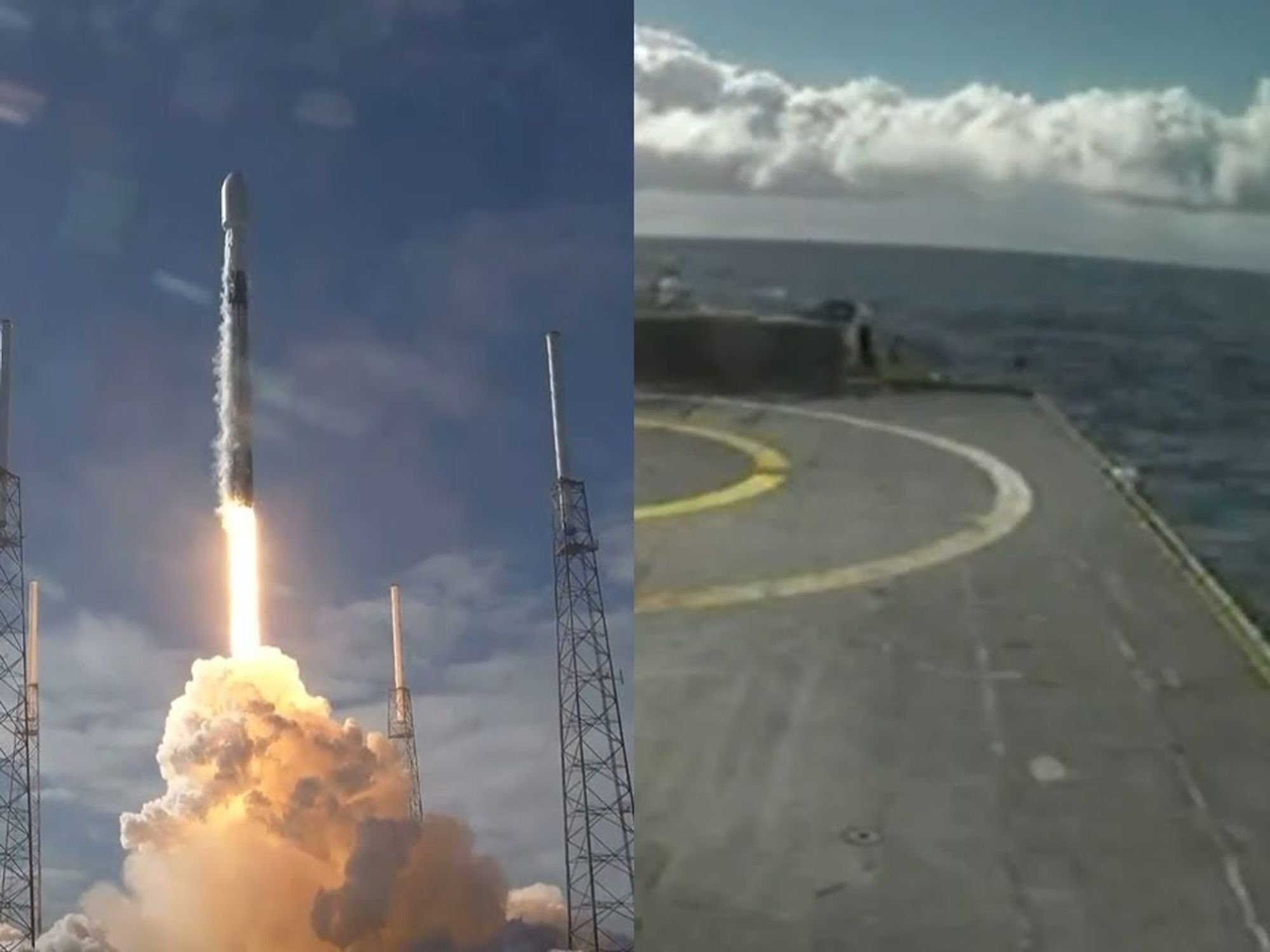 SpaceX launched 60 more satellites for its Starlink internet broadband constellation on a Falcon 9 rocket Monday, bringing the total count to 300.
Liftoff from Cape Canaveral Air Force Station in Florida came at 10:05 a.m. ET (7:05 a.m. PT). This Falcon's first-stage booster had been used threetimesbefore over the course of nine months, but missed making its fourth at-sea landing today. If successful, it would have been SpaceX's 50th booster landing. SpaceX also aims to try recovering the rocket's nose cone at sea.
---
The stack of flat-panel satellites, each weighing about 570 pounds, was deployed into an elliptical orbit about 15 minutes after launch. That's different from past practice, which involved deployment into a circular orbit about an hour after liftoff. After an initial checkout, the satellites will use ion thrusters to raise their orbits to the operational altitude of 342 miles (550 kilometers).
SpaceX plans to start limited internet service later this year. Over the longer term, the company is aiming to operate thousands of Starlink spacecraft — which are manufactured at its facility in Redmond, Wash. The prospect of having so many satellites in low Earth orbit has already sparked concerns about space traffic jams and interference with astronomical observations.
This story first appeared on GeekWire. Love space and science? Sign up for our GeekWire Space & Science email newsletter for top headlines from Alan Boyle, GeekWire's aerospace and science editor.