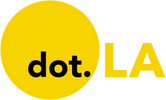 Get in the KNOW  
  on LA Startups & Tech  
X
Molly Wright
Molly Wright is an intern for dot.LA. She previously edited the London School of Economics' student newspaper in the United Kingdom, interned for The Hollywood Reporter and was the blogging editor for UCLA's Daily Bruin.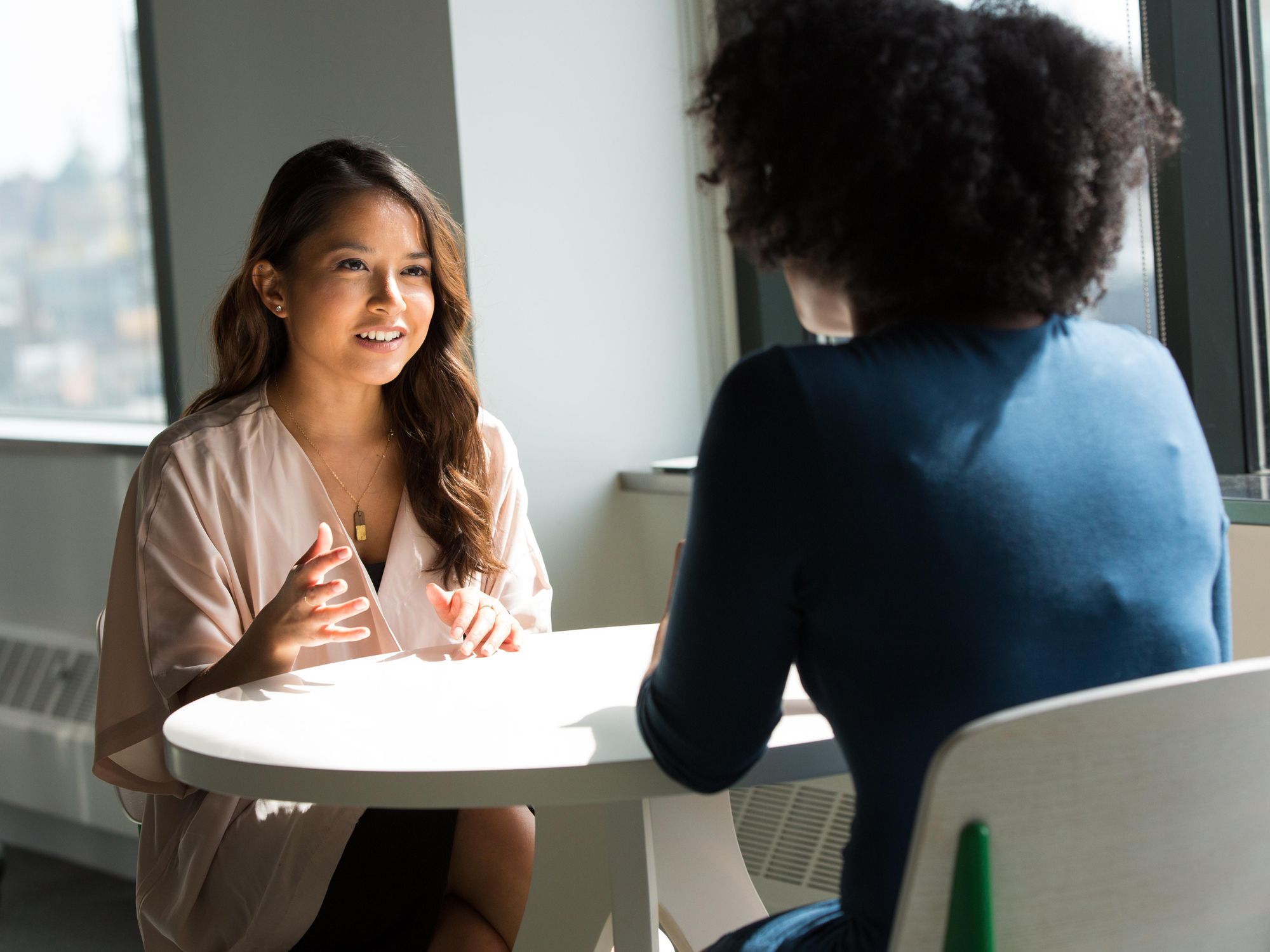 Alina Trigubenko's journey has taken her far and wide—from working at her parents' restaurant in Siberia at age 9, to producing for one of Russia's largest TV networks at age 18, to moving to the U.S. and founding her own startup at age 28.
It was one particular experience, however, that triggered a fascination with technology: As a producer for Moscow-based virtual reality project AirPano, she traveled and shot the world from a bird's eye view.
---
"We enabled people that didn't have the financial or physical ability to travel and see the world to see the Eiffel Tower, the Golden Gate Bridge, Iceland and things like this," Trigubenko told dot.LA. "That was a very enlightening project, because I realized that technology is an amplifier. And that's when I started thinking, 'What else would I like to amplify in this world?'"
Coupled with her entrepreneurial spirit, Trigubenko's freshly kindled interest in technology led her to an industry she always held an appreciation for: "profis," or professional services providers, ranging from fitness trainers to therapists to consultants. She traces that appreciation back to her Siberian upbringing.
Profi founder and CEO Alina Trigubenko.
Image courtesy of Profi
"I've always been a client of coaches, therapists, consultants, trainers—you name it, I've probably tried it," Trigubenko said. "Siberia is actually a very holistic place; it is very much about different types of alternative health and wellness approaches. So that contributed to me being a customer of different kinds of acupuncturists and herbalists early on—over there, you don't go to a doctor… Growing up in this holistic environment got me to appreciate the work of profis even more."

In 2018, Trigubenko launched Awarenow, a marketplace for service providers. With the help and direction of Adam Miller—co-founder of Santa Monica-based HR software startup Cornerstone OnDemand—Awarenow evolved into Profi in 2021. (Miller is now Profi's executive chairman, while Trigubenko is the company's CEO.)
On Thursday, Los Angeles-based Profi announced a $6 million seed round; the startup's investors include current and former executives from the likes of Robinhood, McKinsey & Co. and WhatsApp. (Disclosure: dot.LA co-founder and chairman Spencer Rascoff is an investor in Profi.)

Profi is designed to help service providers manage their workflows and automate administrative tasks—processes that can get lost in the day-to-day shuffle, particularly for "solopreneurs" running their own small businesses.
Trigubenko has been on both the client side and the provider side of that equation, and part of her motivation for founding Profi came from her own experiences with how services are exchanged. As a client, she recalled the difficulties of "hav[ing] to source back that thread where my coach mentioned something—what email was it on, what channel was it on, how am I paying?" Then, as an executive coach and mind-body practitioner service provider, she had an "aha!" moment: "I was like, 'Wow, the struggle on the other side of the market [for providers] is even bigger than for the clients.'"
In a post-pandemic world, the shift toward remote services has provided an avenue for Profi to grow as people are realizing the benefits of digitization.
"Everyone was saying, 'Why are you doing this? We have the Excel doc.' Or, 'I have my piece of paper and pen, and everything's there and I'm happy—do not try to convince me that I need something else,'" Trigubenko said. "Finally, during COVID, people realized that delivering services in digital ways is sometimes even better. No one is planning on giving up on digital infrastructure for their service delivery."
As Profi plots its expansion, the startup recently launched a sales team that it's planning to double in size, and is looking to ramp up its marketing efforts, Trigubenko said. Along with the seed funding, Profi announced the launch of Profi Team, a corporate product designed to help companies manage projects and teams. Plans for more fundraising in the future are also in the works.
For Trigubenko, there's no better place than Los Angeles to set Profi's growth story, especially given the city's burgeoning tech environment. After moving to L.A. from San Francisco seven years ago, she says she initially missed the Bay Area's bustling tech ecosystem—but not anymore.
"I was so missing those tech conversations—I was like, 'Well I really love L.A., but what's missing is this tech hunger for optimization, for breakthroughs," she said. "Pretty recently, I keep hearing all about tech. When you're at a restaurant or brunch, it's a lot of tech conversations, and that makes me very happy."
Molly Wright
Molly Wright is an intern for dot.LA. She previously edited the London School of Economics' student newspaper in the United Kingdom, interned for The Hollywood Reporter and was the blogging editor for UCLA's Daily Bruin.
mollywright@dot.la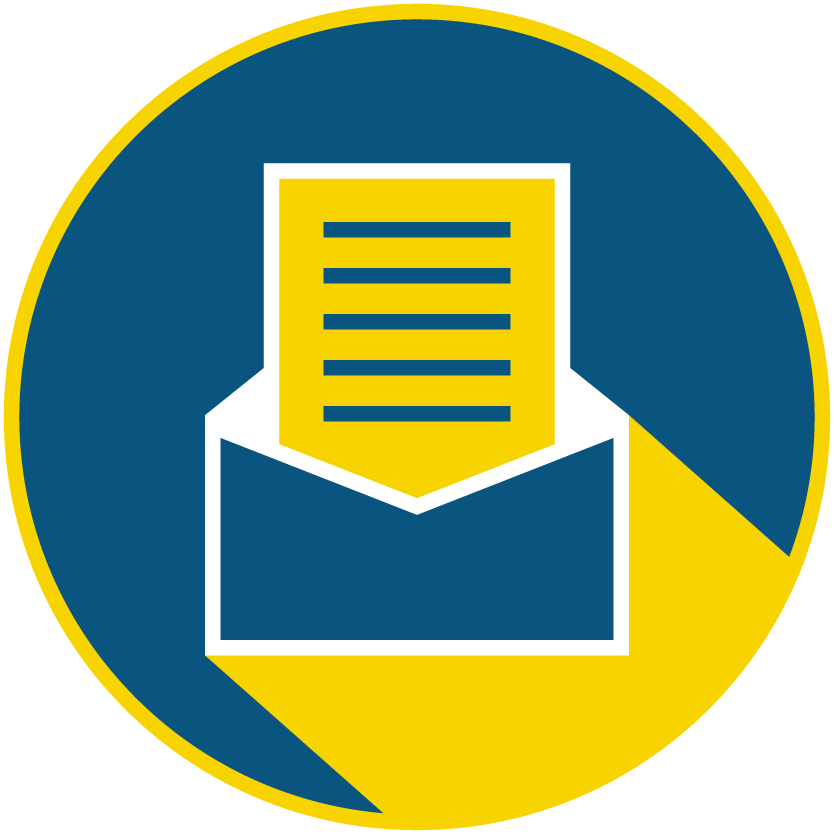 Subscribe to our newsletter to catch every headline.
Christian Hetrick
Christian Hetrick is dot.LA's Entertainment Tech Reporter. He was formerly a business reporter for the Philadelphia Inquirer and reported on New Jersey politics for the Observer and the Press of Atlantic City.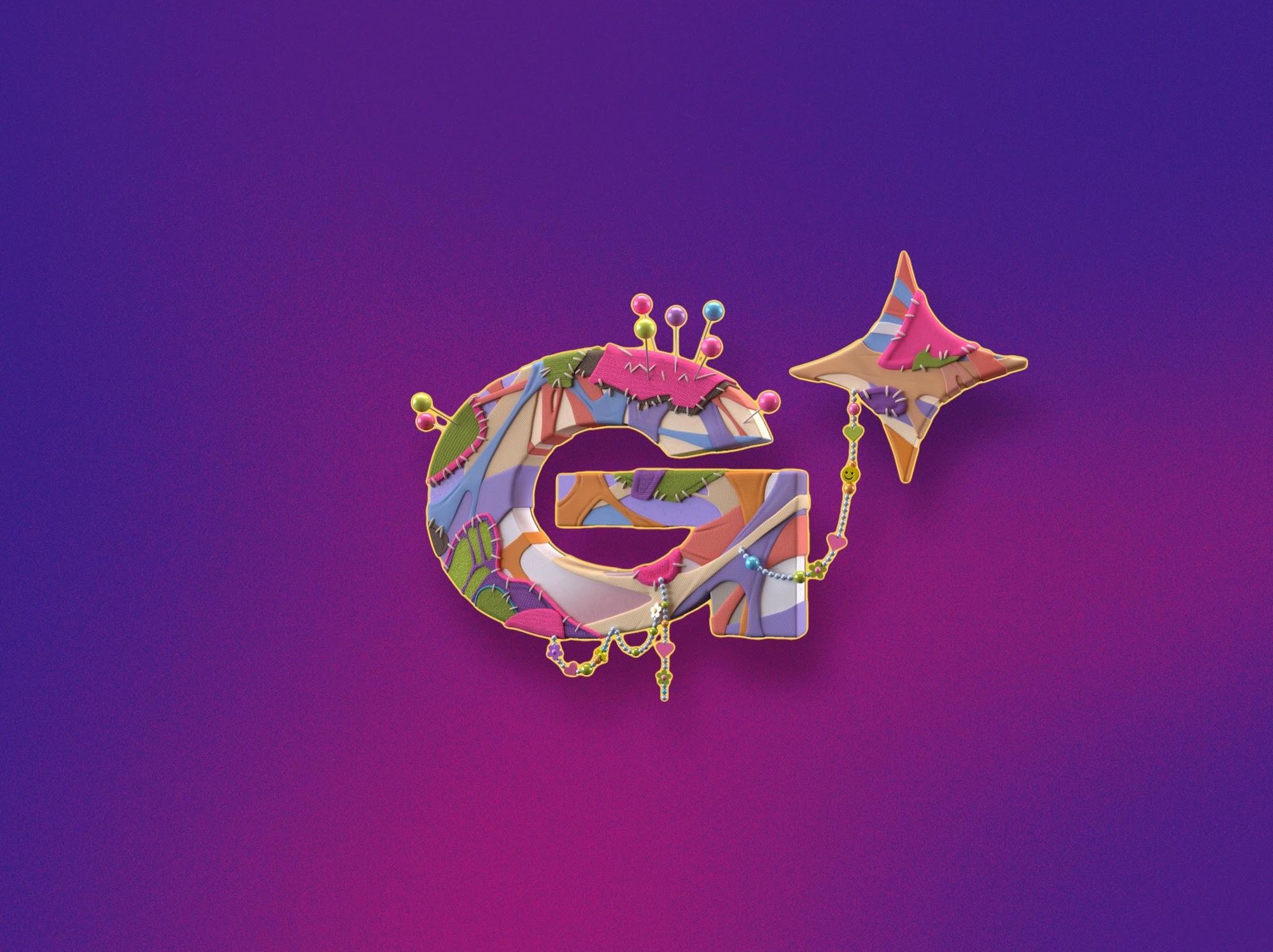 When avatar startup Genies raised $150 million in April, the company released an unusual message to the public: "Farewell."
The Marina del Rey-based unicorn, which makes cartoon-like avatars for celebrities and aims to "build an avatar for every single person on Earth," didn't go under. Rather, Genies announced it would stay quiet for a while to focus on building avatar-creation products.
Genies representatives told dot.LA that the firm is now seeking more creators to try its creation tools for 3D avatars, digital fashion items and virtual experiences. On Thursday, the startup launched a three-week program called DIY Collective, which will mentor and financially support up-and-coming creatives.
Similar programs are common in the startup world and in the creator economy. For example, social media companies can use accelerator programs not only to support rising stars but to lure those creators—and their audiences—to the company's platforms. Genies believes avatars will be a crucial part of the internet's future and is similarly using its program to encourage creators to launch brands using Genies' platform.
"I think us being able to work hands on with this next era—this next generation of designers and entrepreneurs—not only gets us a chance to understand how people want to use our platform and tools, but also allows us to nurture those types of creators that are going to exist and continue to build within our ecosystem," said Allison Sturges, Genies' head of strategic partnerships.
DIY Collective's initial cohort will include roughly 15 people, Sturges said. They will spend three weeks at the Genies headquarters, participating in workshops and hearing from CEOs, fashion designers, tattoo artists and speakers from other industries, she added. Genies will provide creatives with funding to build brands and audiences, though Sturges declined to share how much. By the end of the program, participants will be able to sell digital goods through the company's NFT marketplace, The Warehouse. There, people can buy, sell and trade avatar creations, such as wearable items.
Genies will accept applications for the debut program until Aug. 1. It will kick off on Aug. 8, and previous experience in digital fashion and 3D art development is not required.
Sturges said that the program will teach people "about the tools and capabilities that they will have" through Genies' platform, as well as "how to think about building their own avatar ecosystem brands and even their own audience."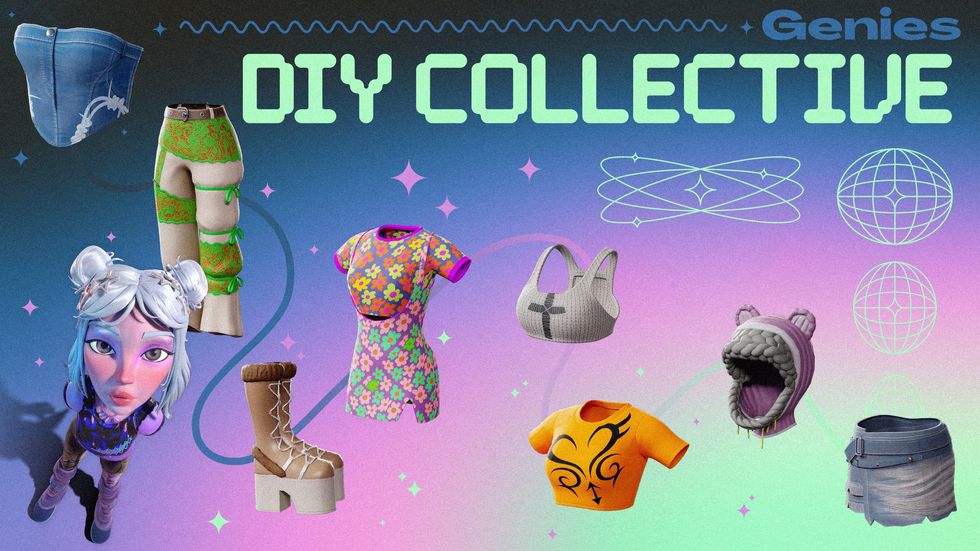 Image courtesy of Genies
Founded in 2017, Genies established itself by making avatars for celebrities from Rihanna to Russell Westbrook, who have used the online lookalikes for social media and sponsorship opportunities. The 150-person company, which has raised at least $250 million to date, has secured partnerships with Universal Music Group and Warner Music Group to make avatars for each music label's entire roster of artists. Former Disney boss Bob Iger joined the company's board in March.
The company wants to extend avatars to everyone else. Avatars—digital figures that represent an individual—may be the way people interact with each other in the 3D virtual worlds of the metaverse, the much-hyped iteration of the internet where users may one day work, shop and socialize. A company spokesperson previously told dot.LA that Genies has been beta testing avatar creator tools with invite-only users and gives creators "full ownership and commercialization rights" over their creations collecting a 5% transaction fee each time an avatar NFT is sold.
"It's an opportunity for people to build their most expressive and authentic self within this digital era," Sturges said of avatars.
The company's call for creators could be a sign that Genies is close to rolling out the Warehouse and its tools publicly. Asked what these avatar tools might look like, the startup went somewhat quiet again.
Allison Sturges said, "I think that's probably something that I'll hold off on sharing. We will be rolling some of this out soon."
Christian Hetrick
Christian Hetrick is dot.LA's Entertainment Tech Reporter. He was formerly a business reporter for the Philadelphia Inquirer and reported on New Jersey politics for the Observer and the Press of Atlantic City.
Christian Hetrick
Christian Hetrick is dot.LA's Entertainment Tech Reporter. He was formerly a business reporter for the Philadelphia Inquirer and reported on New Jersey politics for the Observer and the Press of Atlantic City.
LA Tech Week—a weeklong showcase of the region's growing startup ecosystem—is coming this August.
The seven-day series of events, from Aug. 15 through Aug. 21, is a chance for the Los Angeles startup community to network, share insights and pitch themselves to investors. It comes a year after hundreds of people gathered for a similar event that allowed the L.A. tech community—often in the shadow of Silicon Valley—to flex its muscles.
From fireside chats with prominent founders to a panel on aerospace, here are some highlights from the roughly 30 events happening during LA Tech Week, including one hosted by dot.LA.
DoorDash's Founding Story: Stanley Tang, a cofounder and chief product officer of delivery giant DoorDash, speaks with Pear VC's founding managing partner, Pejman Nozad. They'll discuss how to grow a tech company from seed stage all the way to an initial public offering. Aug. 19 at 10 a.m. to 12 p.m. in Santa Monica.
The Founders Guide to LA: A presentation from dot.LA cofounder and executive chairman Spencer Rascoff, who co-founded Zillow and served as the real estate marketplace firm's CEO. Aug. 16 from 6 p.m. to 9 p.m. in Brentwood.
Time To Build: Los Angeles: Venture capital firm Andreessen Horowitz (a16z) hosts a discussion on how L.A. can maintain its momentum as one of the fastest-growing tech hubs in the U.S. Featured speakers include a16z general partners Connie Chan and Andrew Chen, as well as Grant Lafontaine, the cofounder and CEO of shopping marketplace Whatnot. Aug. 19 from 2 p.m. to 8 p.m. in Santa Monica.
How to Build Successful Startups in Difficult Industries: Leaders from Southern California's healthcare and aerospace startups gather for panels and networking opportunities. Hosted by TechStars, the event includes speakers from the U.S. Space Force, NASA Jet Propulsion Lab, Applied VR and University of California Irvine. Aug. 15 from 1 p.m. to 5 p.m. in Culver City.
LA Tech Week Demo Day: Early stage startups from the L.A. area pitch a panel of judges including a16z's Andrew Chen and Nikita Bier, who co-founded the Facebook-acquired social media app tbh. Inside a room of 100 tech leaders in a Beverly Hills mansion, the pitch contest is run by demo day events platform Stonks and live-in accelerator Launch House. Aug. 17 from 12:30 p.m. to 3 p.m. in Beverly Hills.
Registration information and a full list of LA Tech Week events can be found here.
Christian Hetrick
Christian Hetrick is dot.LA's Entertainment Tech Reporter. He was formerly a business reporter for the Philadelphia Inquirer and reported on New Jersey politics for the Observer and the Press of Atlantic City.
Ilana Gordon
Ilana Gordon is an entertainment, culture, and tech writer originally from Connecticut. She currently lives in Los Angeles.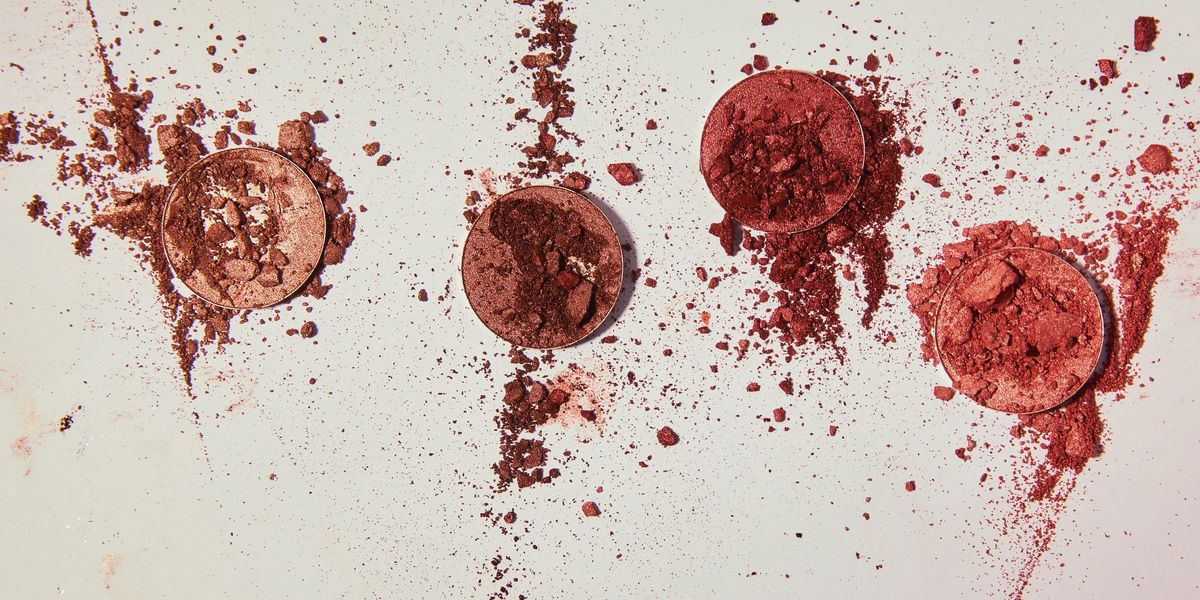 Tech Week in L.A. is officially underway, and that sound you hear is drivers across the Westside searching for parking. Get in, losers, we're sharing where we went and what we saw there.
Getting Prept For #LAtechweek
For a few lucky founders, Tech Week starts not with a bang, but a blow dry. Prept, a virtual styling and beauty startup that launched in March of 2020 out of Raleigh, North Carolina, has opened the doors of their Peerspace-rented West L.A. home to female Tech Week attendees looking for an aesthetic tune up.
The company's energy is that of a Better Help or Airbnb, but for the beauty space. The Prept app matches clients with one the company's 55 stylists or makeup artists, who design and source customized outfits and beauty looks. For the Sephora uninitiated, makeup looks also come with virtual application lessons.
On Monday between the hours of 3:00 and 4:30 p.m., women wander into the three-story house for hair, make up and styling appointments. Prept staff checks guests in on the first floor; vendors, snacks and beautification services are set up on the second. The third floor is reserved for bathrooms, but also ends up serving as a refuge for attendees looking to cram in a quick business call between events.
Founded by Nicole Teibel Boyd, Prept moved to L.A. from the East Coast about a year ago and relaunched the beta version of their app in February. Millennials comprise their target audience, and the company's priorities are accessibility, affordability and sustainability. Nicole says Prept considers themselves label agnostic and is happy to work with whatever brands clients naturally gravitate towards.
Tech Week is only Prept's tenth in-person event. In the two years since launching, they've held shindigs in cities like Atlanta and Indianapolis, but most of their work happens virtually. This part of their business model might be changing, however. In true Millennial fashion, Prept ascribes to a "we don't say no to anything" philosophy when it comes to turning down work, and recently expanded into offering makeup consultations events for employees at companies like Lenovo.
Tech Week attendees are grateful for the beauty services, especially after the stress of trying to sign up for events. One founder says she struggled to find space, most notably in those events intended for female founders. She says she's making it work by reaching out to old contacts, but the lack of access is creating challenges around meeting new people and networking.
CryptoMondays LA
"Are you here for CryptoMondays?" asks Kate, one of the organizers. "What's your crypto vibe?"
It's the same question she's asked every attendee who turns up at Clutch, a beloved Venice restaurant known for their Northern Mexico cuisine and weekly, outdoor crypto meetups.
Tech Week is temporary, but CryptoMondays are forever. Or at least for the foreseeable future. Originally founded in New York City in 2017 by Lou Kerner – who also happens to be one of the many attendees at yesterday's L.A. event – CryptoMondays has flourished. In the last five years, independent chapters of the meetup group have sprung up in cities across the globe.
Answers to Kate's introductory pick-up line about crypto vibes vary. The attendees tonight are builders, consultants, NFT fans, bitcoin investors, founders, Web 3.0 enthusiasts and diners who wandered over from Clutch's adjacent patio to see what all the fuss was about.
Online, CryptoMondays describes itself as a "decentralized global community that shares a passion for crypto, blockchain and how it's going to change the world in dramatic ways." In person, Kate explains the group's focus is on education and the meetup is intended for people of all levels of experience and involvement.
As Clutch's back patio fills up, then overflows into the parking lot, Kate darts between the attendees, taking on the role of crypto matchmaker. She asks guests about their interests in the space, then introduces them to someone she thinks might have complementary goals. The first hour of the event passes in a flurry of networking, discussions about which blockchains people are using and misplaced cocktails.
On any given week, the L.A. chapter of CryptoMondays attracts between 50 and 200 nerds at a time. Meetups include a speaker, plus time set aside for attendees to mingle and ask questions. In past weeks, discussions have focused on DeFi crypto and decentralization and creating your own society. Kate says the group is committed to building community: political opinions run the gamut, but attendees are united by their view of what tech can do for the future.
The Tech Week event is standing-room only, but since the featured speaker, Jess Furman, only talks for ten minutes, it isn't an issue. A music executive, creative strategist and a core member and co-lead of the Blu3 Angels Network for Blu3 DAO, Jess gives tips about early stage funding for Web 3 projects. She also discusses her passion project, which employs distributive ledger technology to create the first transparent music industry database, in an attempt to ensure unclaimed royalties reach the artists who rightfully deserve them.
Crypto vibes may vary, but the energy at CryptoMondays is undeniably positive. Going forward, interested parties can get involved with the LA chapter by attending a meetup and joining their Telegram group. The meetup's organizers say they need to add people to the group in-person because – in true Telegram fashion – it's recently been overrun by bots.
Ilana Gordon
Ilana Gordon is an entertainment, culture, and tech writer originally from Connecticut. She currently lives in Los Angeles.