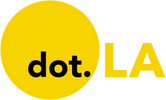 Get in the KNOW  
  on LA Startups & Tech  
X

Long Beach Accelerator Set to Welcome Fourth Group of New Companies
Deirdre Newman
Deirdre Newman is an Orange County-based journalist, editor and author and the founder of Inter-TECH-ion, an independent media site that reports on tech at the intersection of diversity and social justice.
06:16 AM | July 05, 2022
Long Beach has a long history of innovation. It's one of the densest aerospace hubs on the West Coast. There's a vital port there, and the city is home to several tech industries—including health care, space tech and cybersecurity. That, along with its colleges and universities, have made Long Beach an enticing destination for entrepreneurs.
It's within this environment that the Long Beach Accelerator sprouted in 2019 and has grown since. To date, the accelerator has cycled 20 companies through its four-month program, helping them raise a total of over $12 million.
---
On July 5, the program will welcome its fourth cohort of startups from around the world, participating in a hybrid combo of virtual and in-person sessions. Each cohort includes between five to 10 companies.
Long Beach, along with Cal State University, Long Beach's Institute for Innovation and Entrepreneurship and capital provider Sunstone Management, are all partners in this public-private model of startup investment. The accelerator itself operates as a nonprofit.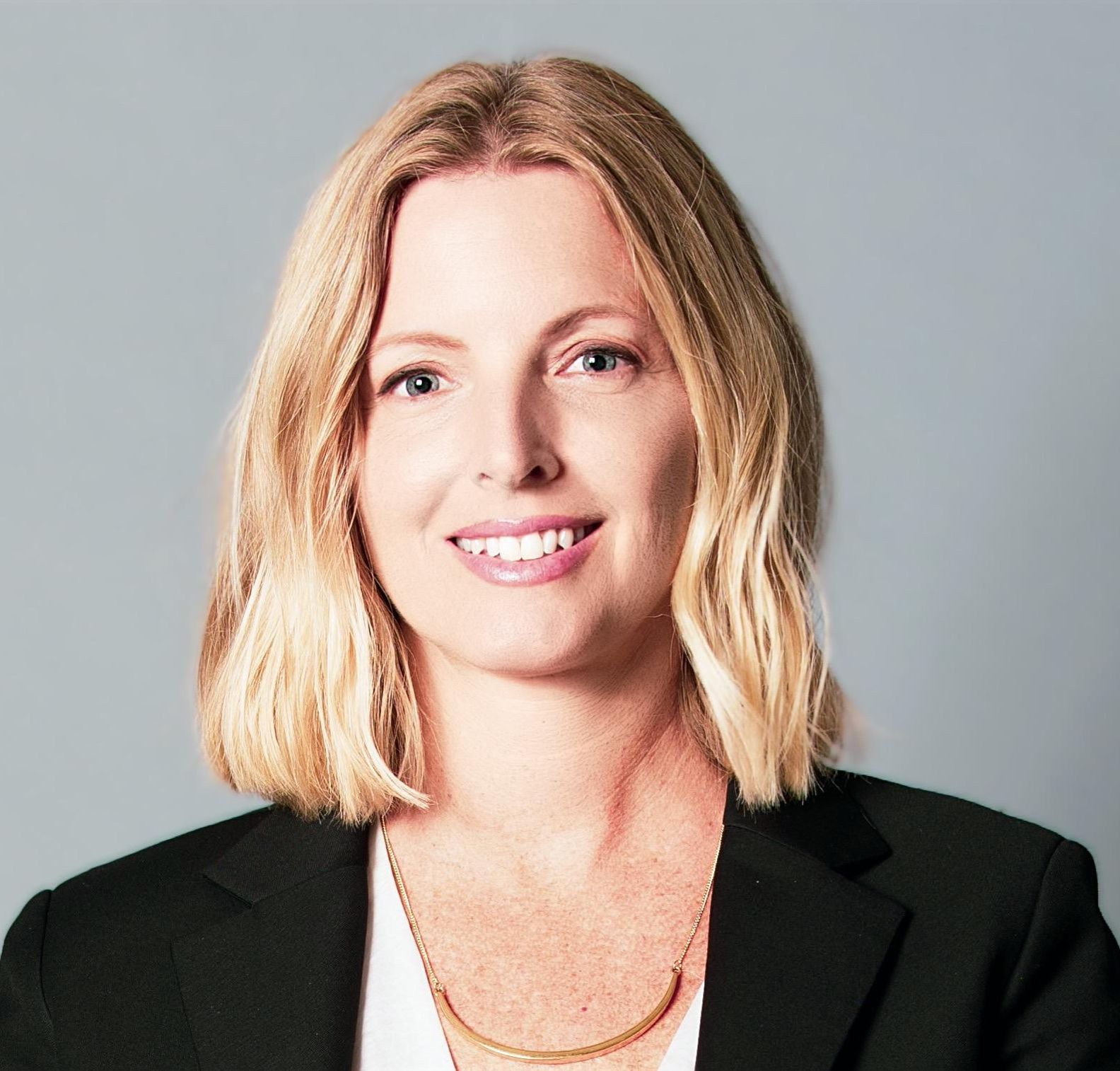 Long Beach Accelerator Managing Director Andrea White-Kjoss
The city provides help with some funding, covering the costs for some low- to moderate income Long Beach-based founders whose companies are accepted into the accelerator.
The organization's partnership with CSULB enables it to help founders move from idea stage to execution at the institute, and then advance to business growth via the accelerator.
Sunstone Management, a private capital management and investment firm, provides funding for the incoming cohorts. The firm's venture capital fund typically invests $100,000 in the startups as soon as they join the accelerator and takes a 6% equity stake in return.
Sunstone had also been providing some follow-on funding on a case-by-case basis. It upped the ante earlier this year by promising an additional $500,000 to current cohort and alumni.
"It's a model that brings enormous resources to the table for our portfolio companies, as well as for economic development, acting as a growth engine for the region," managing director Andrea White-Kjoss told dot.LA.

A serial entrepreneur who has served as CFO at several companies, White-Kjoss came aboard as the founding managing director in July 2020. Before that, she co-founded seed-stage funding platform ExtraVallis, based in Rancho Santa Fe, and founded Mobis Transportation, which was the product of a public-private partnership with the city of Long Beach.

She also happens to be a 17-year resident of the city.
"So I know intimately how attractive this city is to tech entrepreneurs, from the high-tech industries, to the culture and lifestyle, to the world-class workforce and institutions," she said. "When you bring all of that together...the opportunity to build a tech accelerator, and more than that really, a tech ecosystem here in Long Beach, was natural and irresistible."
The accelerator was originally intended to be in-person, but quickly had to pivot to remote sessions during the pandemic. It remains virtual, for the most part, "which has turned out to be a huge source of strength," White-Kjoss said.
That's because the founders come from all over the world. There's no geographic restrictions on who's accepted and no need to burden founders with moving to Long Beach to participate.
White-Kjoss said the move has fostered diversity, and enabled the accelerator to draw on an international network of mentors, instructors, advisors and investors.
They—along with the accelerator's staff of three facilitators — get to know the companies and their founders "deeply" and provide individualized assistance, including building strategic partnerships with potential customers and/or marketing partners.
There is still an in-person aspect to the accelerator. All cohort founders fly into Long Beach for about two weeks during the program. While there, they attend in-person workshops and networking events. They also participate in a Demo Day, with investors present. This helps the companies get additional seed funding for continued growth once they graduate.
So far, five graduating startups have received acquisition offers—but none have taken them.
White-Kjoss said that's because those founders "felt they had much further to take their companies, at least in some degree, due to the empowerment of the tools, resources and networks provided by the accelerator."
Bump's Success
One success is Los Angeles-based Bump. Since graduating from the Long Beach Accelerator, Bump has raised more than $5 million, co-founder and CEO James Jones told dot.LA.
It's currently participating in another accelerator, Snap's in-house Yellow Accelerator, which is now a co-lead investor in Bump, along with Sunstone.
The company is working on an AI-fueled fintech platform for the creator economy, which hasn't yet launched. It would help creators track revenue from multiple sources, monitor expenses, access credit and manage their crypto and non-fungible tokens (NFTs).
The company has started a waitlist, for access to its credit and financial management tools. Once the services are available users would pay about $400 per year.
The company also plans to integrate micro-advances into its platform, designed to enable creators to stay in full control of their finances and keep 100% of the rights to their work.
Jones said that participating in the Long Beach Accelerator's very first cohort was a "great springboard" for the company.
Specifically, sessions on customer personas and discovering addressable markets, as well as mentor meetings were "invaluable," he added.
Meet the Startups In the Long Beach Accelerator's Latest Cohort:
Apsy: Creating the first true fully AI platform to build affordable elegant custom apps.
Crumbraise, Inc.: Fundraising made easy for creators, clubs & causes.
Educational Vision Technologies, Inc.: Automated video editing and content curation using A.I. to make online learning accessible, efficient and engaging.

Gift Pass App Inc.: Streamlining experiences around digital gifting & payments.
The Girls Co LLC: We are a women's health company that is currently focused on a solution to alleviate period cramp pain.
Intellitech Spa Inc.: Intellitech is a realtime telematics, predictive maintenance and driver behavior monitoring platform.
Kwema: Kwema provides an easy to scale Smart Badge Reel Duress Service that reduces incident response time without escalating the situation.
Pathloom, Inc.: Outdoor trip planning made easy!
Rotender: The world's fastest and most reliable bar.
Deirdre Newman
Deirdre Newman is an Orange County-based journalist, editor and author and the founder of Inter-TECH-ion, an independent media site that reports on tech at the intersection of diversity and social justice.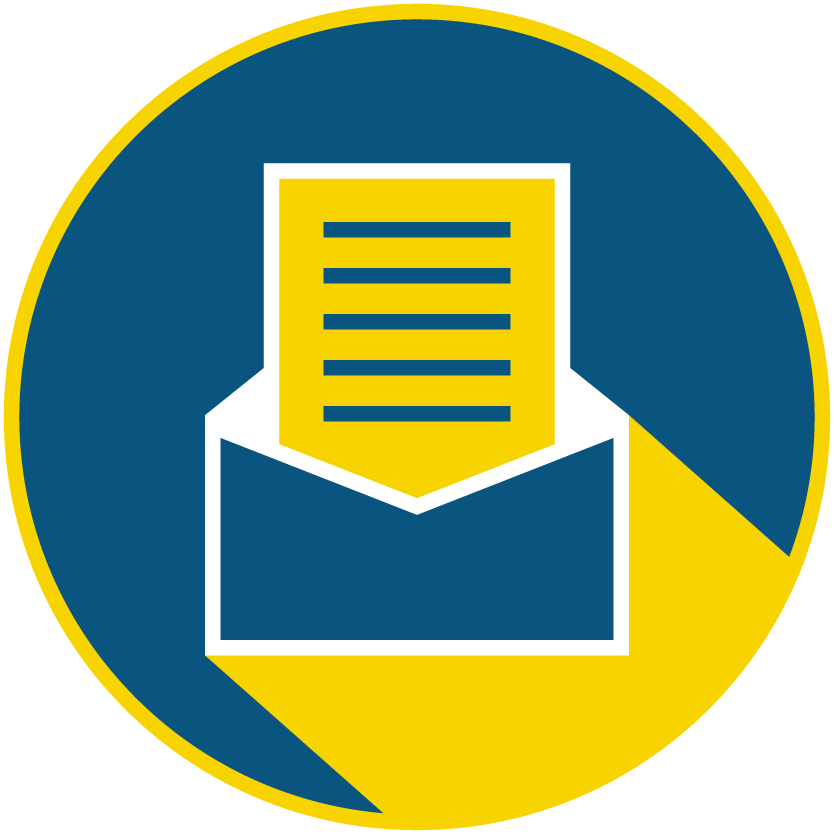 Subscribe to our newsletter to catch every headline.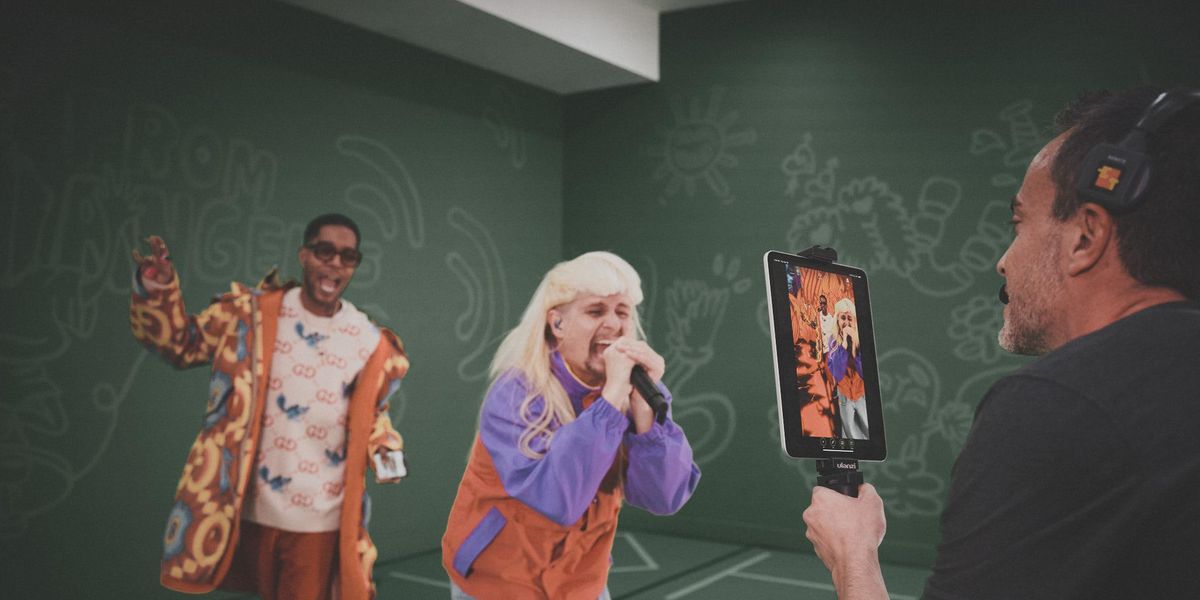 Photo courtesy of Encore
Live performance app Encore, co-founded by rapper Kid Cudi, wants to put concerts in people's pockets.
The Culver City-based company is among a bunch of virtual concert startups to emerge as the pandemic forced musicians to cancel or postpone in-person shows. But unlike competitors that are producing shows for virtual reality headsets or putting pay-per-view concerts on computers, Encore is betting fans will watch their favorite artists on smartphones. Think of it as a higher quality Instagram Live, with artists performing before augmented reality (AR) backgrounds and video chatting with fans.
A screenshot of Encore's Studio app for iPhone.
Photo courtesy of Encore
"What's disruptive about what we're doing is it is mobile live performance," Encore co-founder and CEO Jonathan Gray told dot.LA. "It's free [for the artist] in your pocket, everywhere you go. And I think that's ultimately the vision of the company."
Founded in 2020, the startup previously required artists to use both an iPad and iPhone to set up a show, with the more powerful tablets ensuring better production quality. But the iPad requirement proved to be a barrier for artists who couldn't afford one, Gray said. Encore brings artists to its physical studio to perform on a greenscreen stage, too, but the company wants Encore shows to feel less like formal productions. They'll ideally be something an artist does casually—and frequently—to engage with fans and make money in a lower stakes environment.
"The vision of the company, and the way we will get scale, is with artists doing stuff on their own," Gray said. "I think as soon as it's on your phone, as soon as you can be going live in a minute, you're totally changing what it means to go live."
Admission is cheap, but Gray said fans collectively spend a lot of money during a show. Middle-tier artists who have relatively smaller but engaged fan bases have racked up several thousand dollars during an Encore show—without booking a venue or hiring a production team.
"There's this completely untapped part of the music industry that has tons of engagement, but the engagement is on social [media]," Gray said. "Ultimately, your superfans can only stream on Spotify so many times. And even though you have super fans, how many of them are going to show up to a single city on a single night? Not that many."
The new Encore Studio App lets artists design AR stages, add custom artwork and incorporate visual effects to turn basic spaces into more visually compelling backdrops. Other features include live polls, "backstage pass" video chats, and "clap goals," in which artists can, for example, entice fans to spend more to hear new music.
Encore has raised $9 million in seed funding so far from investors like Battery Ventures, 468 Capital and Parade Ventures. The company has 14 employees and has facilitated 200 live shows since its first app went live in February. Roughly 2,000 artists have registered with Encore, which shows performers are interested but haven't tried it, Gray said. That's a big reason why the company is removing the iPad obstacle.

"You can actually get from downloading the app to having your own AR world and going live in like two minutes," Gray said. "Before—it was not two minutes."
Christian Hetrick
Christian Hetrick is dot.LA's Entertainment Tech Reporter. He was formerly a business reporter for the Philadelphia Inquirer and reported on New Jersey politics for the Observer and the Press of Atlantic City.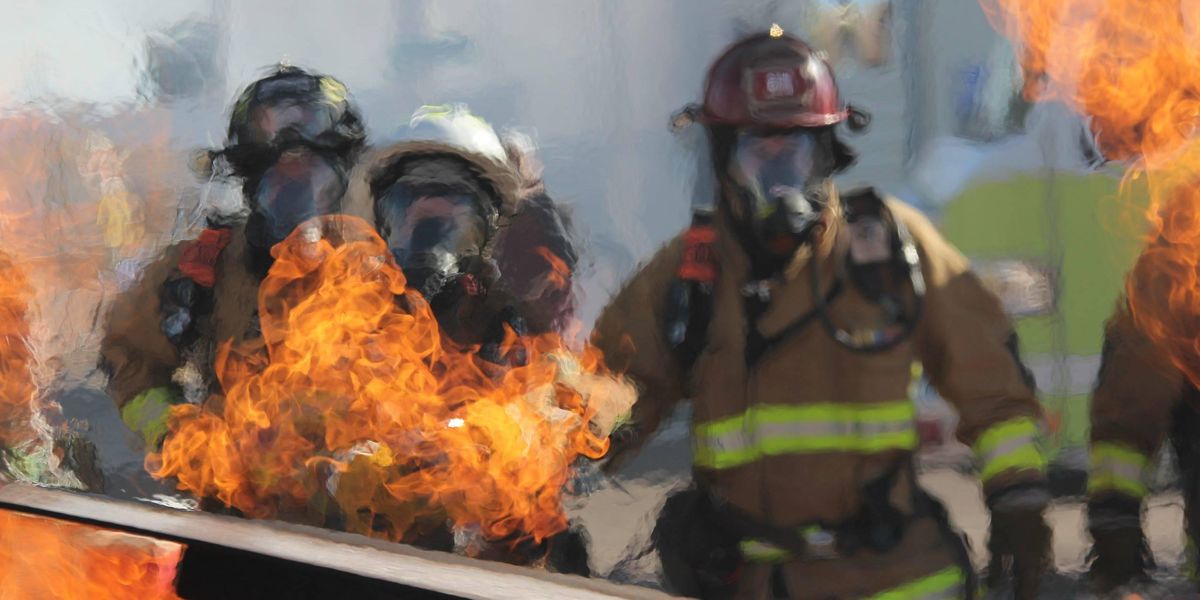 Google "Tesla battery fire" and you'll find no shortage of results. Just last month, USA Today reported that California firefighters had to use 4,500 gallons of water to douse one of the brand's EVs. And Tesla certainly isn't alone: recalls and fire safety problems have plagued brands like Lucid, Rivian, and Chevy. But what causes these incidents? And how do you weigh the risk against a traditional internal combustion engine?
Lithium-ion batteries, like the ones used in almost every EV on the roads today, are designed to store as much energy as possible in the smallest space possible. This creates a lot of heat when energy demand is high. This principle is obvious to anyone who has ever noticed their phone or laptop battery getting hot with extended use. And because lithium-ion batteries can only safely operate with a narrow range of temperatures, most modern electronics—and EVs certainly—have numerous safeguards in place to prevent batteries from getting too hot. Almost all modern smartphones, for instance, will simply shut down if they get too hot. Every EV on the road has complex cooling systems to manage the thermal strain on their batteries and multiple failsafes. When everything is working as intended, the battery should never get dangerously hot.
But crashes and malfunctions do happen. If a piece of road debris or a crash damages a battery, fire is certainly possible. A design flaw or manufacturing defect can also create a dangerous situation. The thing that makes lithium-ion battery fires so serious is that they create a feedback loop known as thermal runaway: Once the battery overheats the electrolytes in the cell catch on fire, which creates more heat, which ignites more electrolytes, etc., etc.
Traditional means of stopping the fire, like dousing it in water, are often insufficient to put out the flames because the battery packs are hard to reach and retain enough heat to reignite over and over again as soon as the water stops flowing. In 2019,Firefighters in the Netherlands were forced to submerge a BMW i8 in a tank of water for 24 hours due to a particularly persistent battery fire.
While lithium-ion battery fires are nasty and dangerous, calculating the risk they pose to drivers presents a somewhat different picture. A 2017 report [PDF] from the National Highway Traffic Safety Administration, concluded that
"…the propensity and severity of fires and explosions from the accidental ignition of flammable electrolytic solvents used in Li-ion battery systems are anticipated to be somewhat comparable to or perhaps slightly less than those for gasoline or diesel vehicular fuels. The overall consequences for Li-ion batteries are expected to be less because of the much smaller amounts of flammable solvent released and burning in a catastrophic failure situation."
TL;DR gasoline is also flammable and internal combustion engines still have batteries.
So, while it may be tempting to think that EVs pose an increased safety risk due to their lithium-ion batteries, the best data we have right now suggests that they're no more dangerous than gas cars. Furthermore, numerous new battery technologies could reduce the risk of fire substantially.
Solid state batteries, for example, are often touted as being ore stable and less likely to ignite, though some research suggests the question may be a bit more complex than that. Other companies, like Battery Streak, in Camarillo, CA, are adding exotic materials to more traditional lithium-ion battery formulations in an effort to improve the thermal characteristics and performance.
If any of these companies can find a way to reliably mass produce these batteries and get them into EVs, the cars of tomorrow may prove considerably safer than anything on the road today, at least in terms of fire risk.
David Shultz
David Shultz is a freelance writer who lives in Santa Barbara, California. His writing has appeared in The Atlantic, Outside and Nautilus, among other publications.