The Definitive Account of Amazon's Ambition: Key Scenes From PBS's Epic Investigation
Feb 19 2020
The highly-anticipated PBS Frontline documentary about Amazon's historic 25-year ascension aired Tuesday evening. The two-hour episode, Amazon Empire: The Rise and Reign of Jeff Bezos, resulted from a year-long examination of the company's impact on society.
At every turn, Frontline uses facts, public records, and interviews with former insiders to question and in some cases debunk Amazon's time-worn responses to its critics related to issues such as worker treatment, privacy, and antitrust.
---
"Everything that is admirable about Amazon is also something that we should fear about it," Franklin Foer, staff writer at The Atlantic, says at the outset of the episode.
The documentary serves as a reminder of Amazon's influence, spanning retail, cloud computing, digital media, advertising, logistics, and perhaps much more in the future, based on its current trajectory.
"Once you start connecting the dots, you see that Amazon is building all of the invisible infrastructures for our futures," says Amy Webb, CEO of Future Today Institute, on the episode.
Filmmakers James Jacoby and Anya Bourg conducted 57 on-the-record interviews to produce the show. Amazon execs including consumer chief Jeff Wilke; devices chief Dave Limp; AWS chief Andy Jassy; and others make appearances.
Bezos did not sit for an interview, but Frontline dug up numerous videos of the CEO to illustrate his perspective and philosophy, along with his transformation from a "small, nondescript sandy-haired man sitting at a desk," as described by an early employee, to "a figure out of folklore" and world's richest person.
The Washington Post summed up the documentary well: "It's not chock full of new information, but it smartly and effectively builds toward a disturbing conclusion — that Amazon is in sore need of some corrective regulation from a government that seems, at best, indifferent to intervening and, at worst, submissively technocratic."
The documentary aired one day after Bezos announced that he will donate $10 billion to help fight climate change.
Amazon declined to comment on this story.
Here are some key moments from the Frontline episode, which you can watch on YouTube and on PBS.org.
Too much power?
The episode examines how Amazon wields its power over book publishers, small businesses, and competitors.
"In the eyes of some businesses, Amazon has essentially become like the railroads at the turn of the last century, that controlled the flow of commerce across the country," the narrator says during a look at the company's third-party marketplace.
Amazon's acquisition of companies such as Whole Foods and PillPack have immediately lowered the market value of competing industry players. Even a news report hinting at Amazon's interest can now impact stock prices of incumbents.
"Amazon has these Darth Vader-like abilities to just look at a sector and begin choking it of oxygen without even touching it," says Scott Galloway, an NYU professor, in the episode. "Amazon can begin beating competitors without even competing."
Amazon is facing increasing scrutiny from antitrust regulators, and some people have called for the company to be broken up.
"When you think about us, we're in a lot of verticals," Wilke says. "There's video and there's commerce and there's web services. But in every one of them, we have intense competition. I do understand why, when you're in a lot of them, it can seem like we're everywhere.
"But if we were everywhere that means we're talking about the global economy, not just global retail. It's so vast. We're just a speck."
Concern from employee No. 1
Shel Kaphan, Amazon's first employee, is among nine former insiders who agreed to talk on camera for the documentary. The company's former chief technical officer, Kaphan says in the episode that he's worried about Amazon's increasing power.
"The characterization of Amazon as being a ruthless competitor is true," he says. "Under the flag of customer obsession they can do a lot of things which might not be good for people who aren't their customers."
Kaphan says, "you don't want to see your offspring become antisocial adults."
"I think not all of the effects of the company on the world are for the best," he says. "I wish it weren't so, but I had something to do with bringing it into existence. It's partly on me."
Amazon is a data company
This was true from Day 1. "It was made clear from the beginning that data collection was also one of Amazon's businesses," says James Marcus, a former senior editor at Amazon and the company's 55th employee. "All customer behavior that flowed through the site was recorded and tracked."
The strategy continues today across a variety of Amazon's products and services, including its popular Alexa voice technology and Echo devices.
"Alexa is one more way for Amazon to gather extremely valuable data," says Meredith Whittaker, co-director of NYU's A.I. Now Institute. "This data collection is extremely important to this business model, and it's extremely hard to do. Convincing people to just deploy something like this in their home is a brilliant trick."
Is Alexa listening?
Jacoby asked Limp, the company's devices chief, how Amazon could convince millions of people to install "listening devices" in their home. Limp appeared to misstep when answering the question, insisting that Alexa isn't a listening device, before describing how it's "listening," then backtracking.
"I would first disagree with the premise. It's not a listening device," Limp said. "The device in its core has a detector on it — we call it internally a 'wake word engine' — and that detector is listening — not really listening, it's detecting one thing and one thing only, which is the word you've said that you want to get the attention of that Echo."
Amazon came under fire last year after reports revealed how humans listen to voice clips recorded when customers interact with their Echo smart speakers.
Is Limp worried that Amazon — which also owns home security camera company Ring — is potentially helping enable a dystopian future of surveillance?
"I don't want to live in that world. I don't want to have my teams invent the technology that would create that world," Limp says. "But I am an optimist. I think if you take the absolute view of that, we wouldn't invent anything."
NYC mayor blasts Amazon
Asked about Amazon's HQ2 search and the dramatic decision to pull out of New York City following backlash from local lawmakers, Amazon's head of corporate affairs Jay Carney says the company didn't want to be "in that political dynamic."
"When it turned out the governor and mayor supporting something turned out not to be enough to persuade other critics that it was the right kind of investment for New York to make, we decided, that's fine, we can go elsewhere," Carney says.
New York City Mayor Bill de Blasio reacts strongly to that comment.
"That's an idiotic statement on its face. That is idiocy from a guy who should know a hell of a lot better," de Blasio says in the episode. "The deal was done. Amazon knew it was done. There was noise; there was posturing by people in the political world. But the deal was done. So all we're talking about here is the background noise."
He adds, "In what world are there no critics? Well, yeah, in an autocratic totalitarian world, maybe they're not allowed — and maybe that's the world Jeff Bezos somewhere in his mind thinks he is entitled to."
Anti-union
Part of the frustration with Amazon in New York City was the company's opposition to unions.
Wilke, who runs Amazon's consumer business, including fulfillment center operations, is asked about the "anti-union" stance.
"I don't think we made the decision to be anti-union," Wilke says. "We just feel that all of the things that unions would want to get us to do, we've already done."
Jacoby presses Wilke, noting that some warehouse workers feel like they are treated like robots. The episode details criticism of working conditions inside Amazon's fulfillment buildings.
"People come to work because these are great jobs," Wilke says. "They are safe. We pay double the national minimum wage. You have terrific benefits."
Facial recognition
Amazon has faced criticism from civil rights groups for selling its facial recognition technology, known as Rekognition, to law enforcement agencies.
The episode cites an MIT study that showed how facial recognition software can amplify human biases by misidentifying women and people of color more frequently than their white male counterparts.
Amazon disputes those studies, saying they were not conducted with the confidence threshold that the company recommends for law enforcement applications of the software.
Last year, top AI researchers asked Amazon to stop selling Rekognition to law enforcement. Among the AI experts were Caltech's Anima Anandkumar, former chief scientist at AWS who was interviewed by Frontline.
Asked about Rekognition, Jassy, the AWS boss and a 22-year Amazon vet, says there has not been reported misuse of the software by law enforcement. He cites "a lot of societal good" enabled by the technology, such as missing kids reunited with parents or human trafficking victims saved.
"At the end of the day, with any technology, whether you're talking about facial recognition technology or anything else, the people that use the technology have to be responsible for it," he says. "And if they use it irresponsibly they have to be held accountable."
This story was originally published on GeekWire.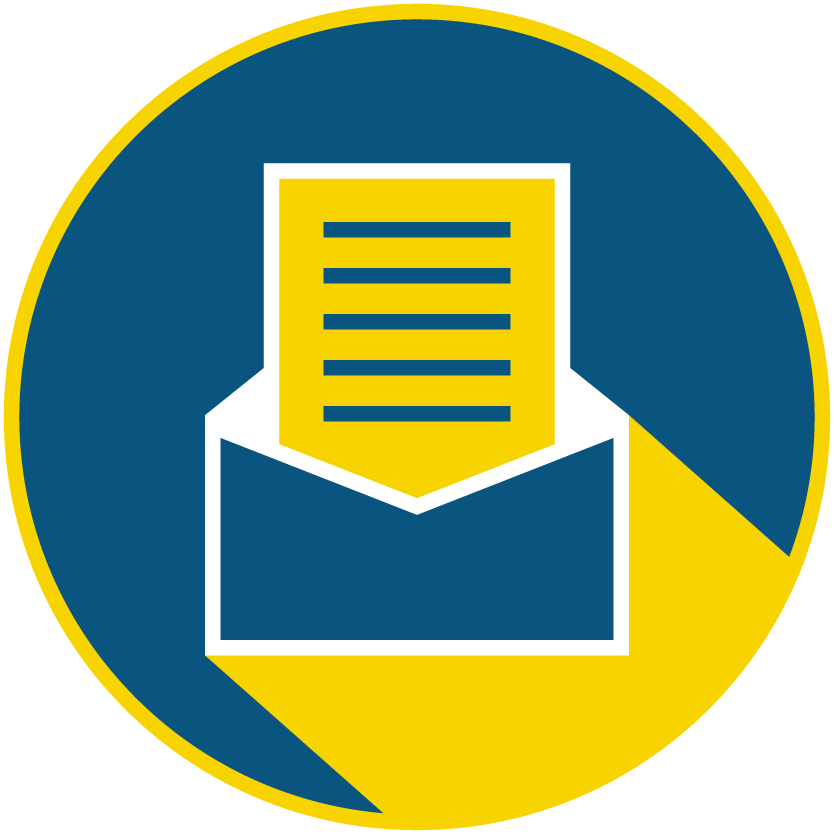 Subscribe to our newsletter to catch every headline.
As film and television studios halt productions and appetite for entertainment skyrockets , user-generated content on platforms like Instagram and TikTok are poised for a golden age. Please join us next Tuesday morning at 11 a.m. for "dot.LA Strategy Session: Hollywood Goes Home" — an executive-level briefing on the seismic changes happening in the entertainment economy.

Jonanthan Skogmo, Founder & Chief Executive Officer at Jukin Media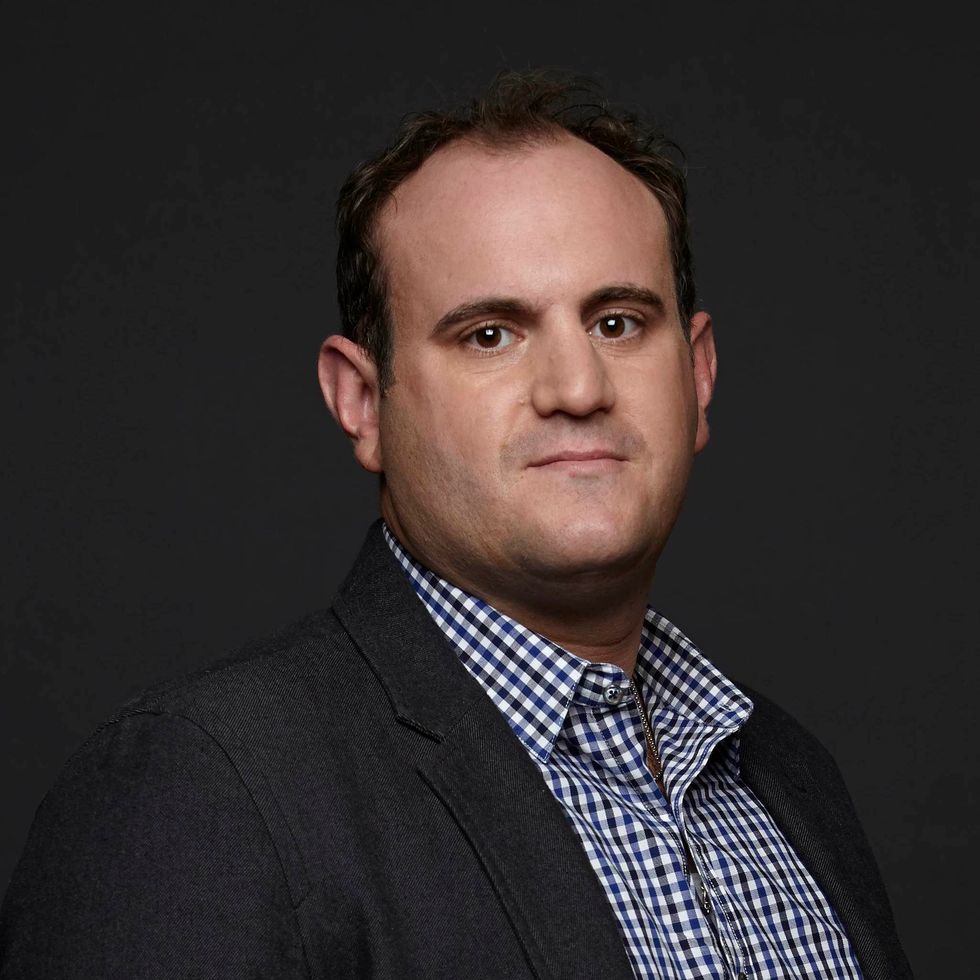 Jonanthan Skogmo
Jonathan Skogmo is Founder and CEO of Jukin Media. Under his leadership, the company has grown to more than 170 employees with offices in Los Angeles, New York, London, and New Delhi. Jukin is the world's first media company that's powered entirely by user-generated video content. Skogmo has been named to The Hollywood Reporter's Next-Gen 35 Under 35 list, the Cynopsis "Digital It" list, and the Multichannel News 40 Under 40 list; in April 2016 he was dubbed the "King of Viral Video" by VideoInk.With more than a decade of industry experience, Skogmo has produced more than two hundred hours of linear TV programming for networks such as FOX, MTV, Discovery, TruTV, and Channel 5 (UK).
Skogmo's industry affiliations include The Producer's Guild of America (Co- Chair of the Online Video Committee), The Young Presidents' Organization (Malibu Chapter), and the Association of Media Content Users and Providers. He was a finalist in the 2019 EY Entrepreneur of the Year program for the Greater Los Angeles region. He holds a degree in Film and Television from Columbia College. He resides in Los Angeles.
Alyssa Limperis, Actress, Writer and Comedian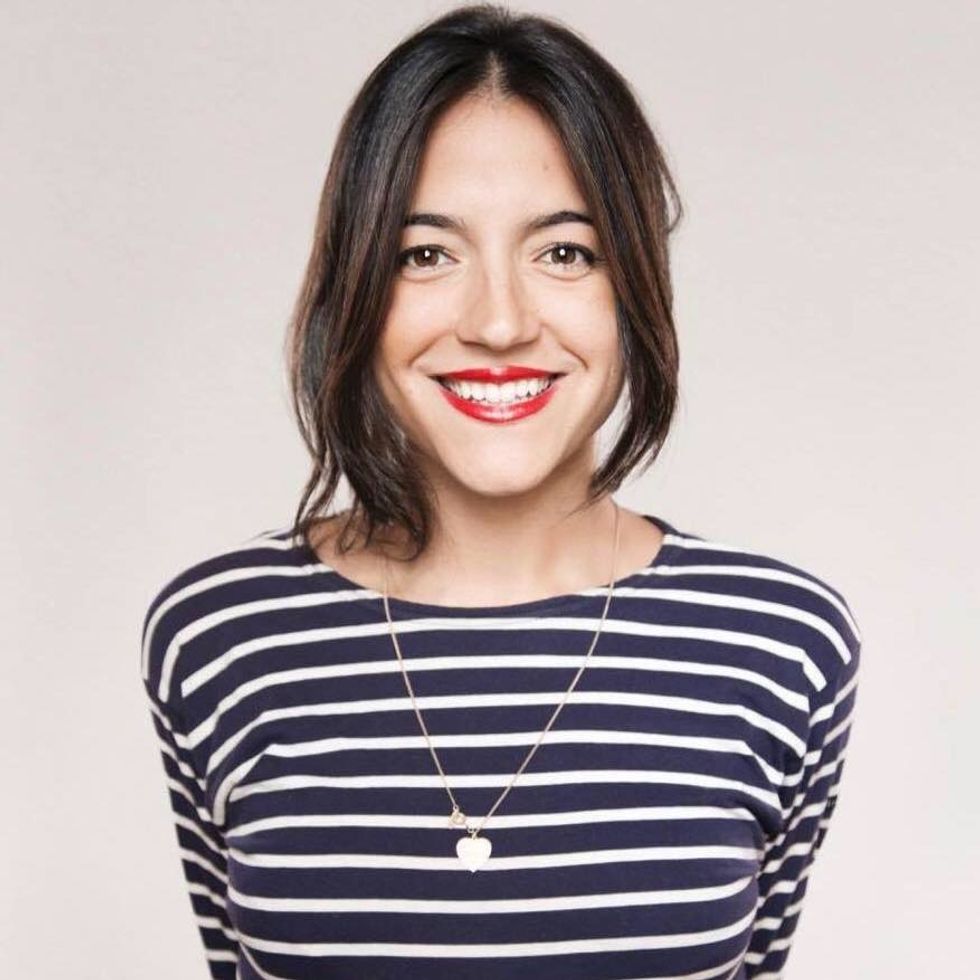 Alyssa Limperis
Alyssa has been featured on Conan, Last Week Tonight, Ellen Digital, Netflix's Aunty Donna's House (premiering in 2020), MTV News Need to Know and Fox Sports. This year she was the lead in the indie feature Too Late alongside Fred Armisen and Mary Lynn Rajskub, the lead in the indie short Brandi Finds God directed by Gonzalo Cordova and a supporting role in Just Chicken alongside Josh Ruben and David Ebert. She also voiced multiple characters on The Last Degree of Kevin Bacon on Spotify. You can find her writing in the New York Times, Into the Gloss, Riposte Magazine and Reductress. She was named Best Online Sketch Performer by the New York Times and was written up by Decider, Forbes, Vice, the Providence Journal, Middlebury Magazine and Vulture. Alyssa performs stand up all over the country and has a UCB podcast with May Wilkerson called Crazy; in Bed.
Sam Blake, Entertainment Reporter @ dot.LA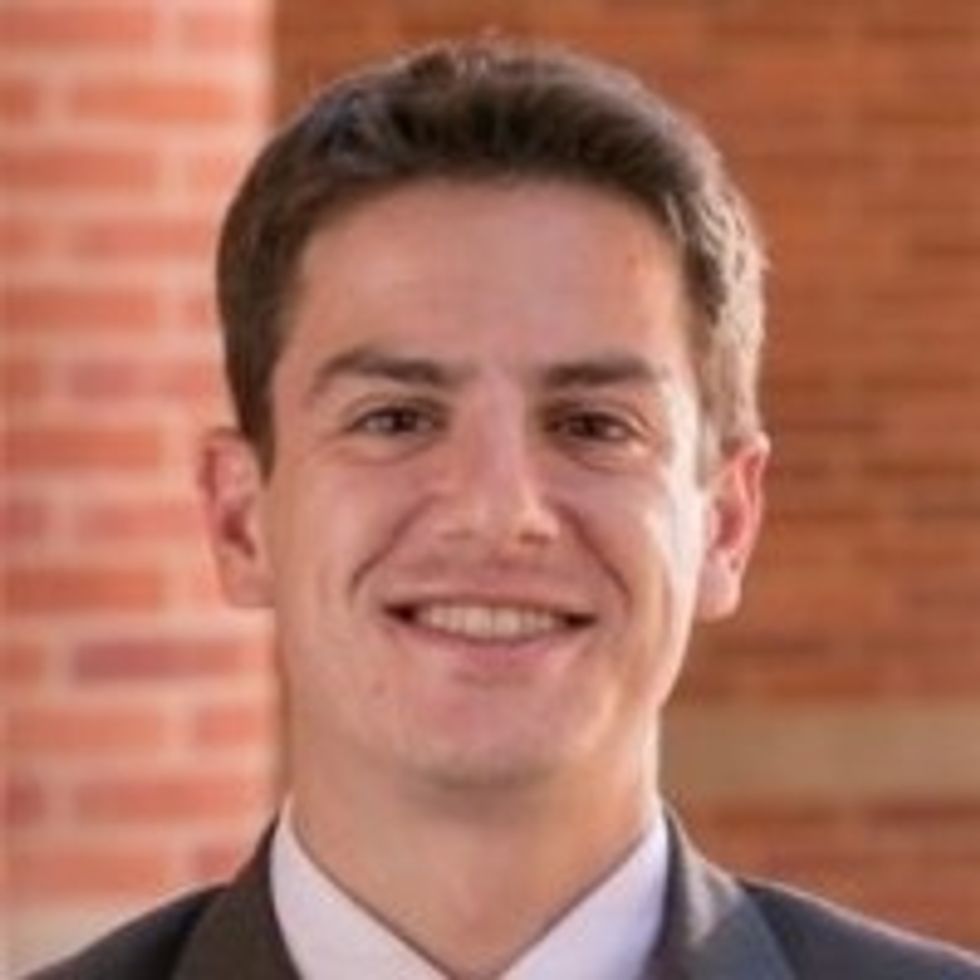 Sam Blake
Prior to joining dot.LA, he had a writing fellowship with The Economist, where he wrote primarily for the business and finance sections of the print edition. Sam previously interned at KCRW and hosted a podcast at UCLA's college radio station while completing his dual-degree MBA and Master's in Public Policy. A native of Detroit, Sam previously lived in Madison, Wisconsin and New York City. He studied history at the University of Michigan and speaks four languages.
Here are the latest headlines regarding how the novel coronavirus is impacting the Los Angeles startup and tech communities. Sign up for our newsletter and follow dot.LA on Twitter for the latest updates.
Today:
Coronavirus cases surge in L.A. County, 5 deaths reported
Navy hospital ship Mercy enters the Port of Los Angeles
Bill Gates warns there's "no middle ground" in coronavirus fight
Santa Monica-Malibu Unified School District tells parents it will remain closed indefinitely
The novel coronavirus may have forced people into physical isolation, but it has not stopped people from trying to romantically connect with others. It appears, in fact, that love in the time of COVID-19 is virtually booming.
That's according to data provided by online dating app Tinder. The West Hollywood-based company says that starting mid-March -- as the numbers of those infected with the novel virus began to climb and many people were ordered to stay home -- daily messages were up 10-15% compared to the week prior in the U.S.