vertex ventures us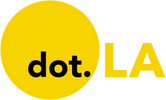 Get in the KNOW
on LA Startups & Tech
X
vertex ventures us
Image courtesy of Vertex Ventures
Vertex Ventures U.S. has a new $200 million fund devoted to early-stage business-to-business startups, with a focus on digital infrastructure. L.A.-based partner Dom Perri joined this episode of LA Venture to talk about the new fund, and offer insights from his career in corporate and business development.
Vertex is a multibillion-dollar family of funds spanning Singapore, Israel and China, among other countries. Bay Area-based Vertex US writes checks from anywhere from $500,000 to $10 million, and is focused on seed and Series A funding rounds, Perri said. The Bay Area-based firm is looking to help startups working on cloud developer systems, DevOps and cybersecurity.

"At the end of the day, Vertex US is an independent VC firm," said Perri.
He added that two-thirds of his time is spent on infrastructure broadly, while the rest is spent exploring new verticals like fintech, supply chain robotics and automation.
Speaking of cybersecurity for early companies Perri said, "The majority of attacks are still largely a result of human error. All the more reason to prioritize compliance and governance and not just when you hit a certain scale as a company."
Perri cut his teeth working in business development, including mergers and acquisitions, where he worked at Dropbox, Juniper and Tesla. When the electric automaker acquired a company in Germany, Perri flew to the country to help with the acquisition. He had to convince the employees who were already skeptical of Tesla.
"Merging companies is always going to be nasty and really impact the culture," said Perri. He added that communication is key to getting to understand the rationale behind a merger.
In his negotiation workshops at Stanford, Perri talked about avoiding a situation where you approach someone as an adversary. He said if you're restricting information or hiding information, those are all things that will complicate the conversation.
Despite tough negotiations, the reason Perri said he gets out of bed to be a venture capitalist is because he loves working with founders.
"It's a real privilege for us to be working with them," he said. "And just also being able to help them and drive some of the outcomes and hearing them in board meetings or quarterly reviews talk about how we've been able to help them."
dot.LA Engagement Fellow Joshua Letona contributed to this post.
Hear the full episode by clicking on the playhead above, and listen to LA Venture on Apple Podcasts, Stitcher, Spotify or wherever you get your podcasts.
From Your Site Articles
Related Articles Around the Web