sanjay reddy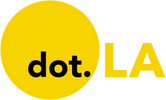 Get in the KNOW
on LA Startups & Tech
X
sanjay reddy
On this episode of L.A. Venture, Minnie Ingersoll talks to Unlock Venture Partners co-founder Sanjay Reddy about Unlock Fund II, his Southern California focus, and if he could offer any advice for startups trying to find good bankers — and much more.
Unlock doesn't invest in any particular industry, but Sanjay says they do look for startups that are oriented towards "some kind of unique conviction or insight around data."
The firm is split between Los Angeles and Seattle.
"Unlock was born of the thesis that if we looked at the markets of Seattle and Los Angeles, it's obvious that those are two of the five largest tech markets in the U.S.," he says. "And obviously these markets are capable of producing very large outcomes when it comes to technology. However, there is also a dearth of early-stage capital."
Sanjay is particularly interested in the possibilities of video, where he believes the distribution channels will continue to change and offer new opportunities.
"I do believe there's a bunch of money to be made," he says. "The pipe has physical limitations. And so the question is, how do you actually deliver the video? I think there's a ton of money to be made on compression and optimization around video."
Sanjay was born in India and moved to the U.S. when he was 18 for college. Early on, he was involved in the independent music business and found himself living in an apartment in Hollywood next door to L.A. hip hop OG King T and down the hall from Ice T.
"It was a very alternate reality that a nice Indian kid growing up in Calcutta should never, would never have been exposed," he says.
Sanjay Reddy is a co-founding partner of Unlock Venture Partners. He was previously a co-founder and CEO of Live Matrix and CEO of OVGuide following its acquisition of Live Matrix, and most recently an executive at FOTV Media Networks.
Want to hear more of L.A. Venture? Listen on Apple Podcasts, Stitcher, Spotify or wherever you get your podcasts.

From Your Site Articles
Related Articles Around the Web