Courtesy of Sunroom
After Lucy Mort left Hinge, where she served as the popular dating app's director of design, she grew fascinated with sex-positive platforms like OnlyFans—and how creators who built followings on Instagram and TikTok would move to OnlyFans to monetize their content.
Through a roommate, Mort connected with former Bumble marketing director Michelle Battersby, who was also looking for a new venture that would better the lives of women. The fellow Australians struck up a partnership that resulted in an app of their own, Sunroom.
Similar to membership platforms like OnlyFans and Patreon yet geared toward empowering women and non-binary creators, Sunroom launched on Wednesday with $3.6 million in seed funding. The Venice-based app is backed by the likes of Australian venture firm Blackbird; venture capitalists Li Jin, Cyan Bannister and Sarah Downey; and founders like Peanut CEO Michelle Kennedy and Brud CEO Trevor McFedries. (Sunroom says more than 50% of its investors are women or women-led.)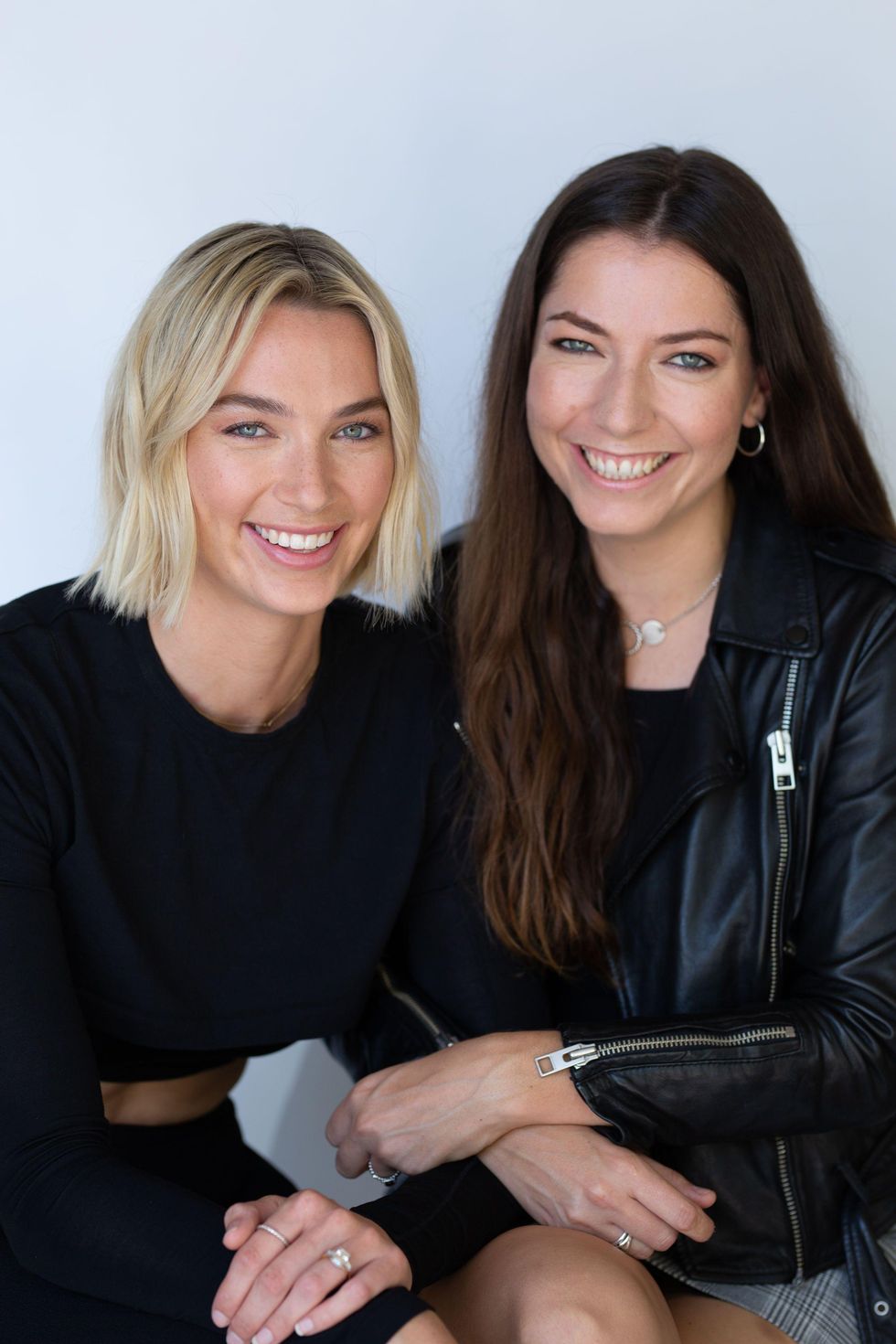 Sunroom co-founders Michelle Battersby (left) and Lucy Mort.
Image courtesy of Sunroom
Unlike Instagram and Tiktok, Sunroom bakes in frictionless ways for people to support creators. Using an in-app currency called Beams (which are worth roughly 5 cents), users can pay for monthly memberships and tip creators. Sunroom also replaced a "like" button with a "cheers" button that sends creators a few cents per tap.
"There's kind of a big apprehension among our creators around monetizing," Mort said. "They're really afraid that they'll be judged for asking to be compensated."
The app deploys anti-screenshot technology to prevent users from stealing content, while also welcoming content that may normally get creators banned or their platforms demonetized on Instagram, TikTok and YouTube. Sunroom relies on a moderation team led by women, rather than algorithms, who allow creators to make content about sexual health and show more skin. (The platform does not allow pornography.)
"It feels like when things are moderated at scale, context is sometimes missed or not taken into consideration," Battersby said. "And it really is women and non-binary people that are kind of losing out in among all of that."
Sunroom is launching on iOS with around 100 creators, who can set their own membership prices ranging from $1 to $30 per month. Sunroom's initial creators include sex-work activist Aella, actress and podcaster Paige Elkington, artist and model Charlie Max and actress and model Marta Pozzan. The startup is also offering reduced service fees for Black, Hispanic and indigenous creators as part of a commitment to reducing the racial wage gap.

While the creator economy has long been a major source of revenue for social media giants like YouTube, Instagram and Twitter, those platforms traditionally have offered those creators little in the way of a direct or efficient way to make money from their followers and subscribers. Sunroom joins a growing number of startups, from Substack to Cameo, that have looked to address that issue.
But the giants are taking note. YouTube gives creators a portion of advertising revenue and rolled out a membership platform in 2018. Last year, Twitter gave prominent figures on its platform a way to make money through its Super Follows feature. Even Github, an open-source software development platform, began allowing users to sponsor contributors in 2019.