Matt Danna and Sean Stavropoulos came up with Boulevard when an impatient Stavropoulos couldn't book a hair appointment after hours. They figured, if you could order a burrito on Postmates at all hours, why wasn't there an app to schedule a hair appointment when you felt like it?
The duo interviewed salon owners who were frustrated, too. Many disliked antiquated booking and payment systems that left time gaps between appointments, costing stylists money.
"Why is it that the businesses that help us look and feel our best are stuck in the stone ages?" Danna said. "The technology was holding them back."
Their four-year old salon booking and payment service is now used by some of Los Angeles' best-known hairdressers.
The two friends, who met at entertainment company Fullscreen, announced Monday they raised a $27 million Series B round as more personal care businesses look to digitize their appointment books.
The round was co-led by Index Ventures and Toba Capital. Other investors include VMG Partners, Bonfire Ventures, Ludlow Ventures and BoxGroup.
"Boulevard is revitalizing the salon and spa industry, as evidenced by the company's sustained 300% to 400% revenue growth over the last three years," said Index Ventures' Damir Becirovic, who led the company's Series A round, in a statement.
Boulevard software platform books salon appointments and manages their sales. Clients include the London-based hairdressing brand Toni & Guy and HeyDay, a facial salon with chains across the country.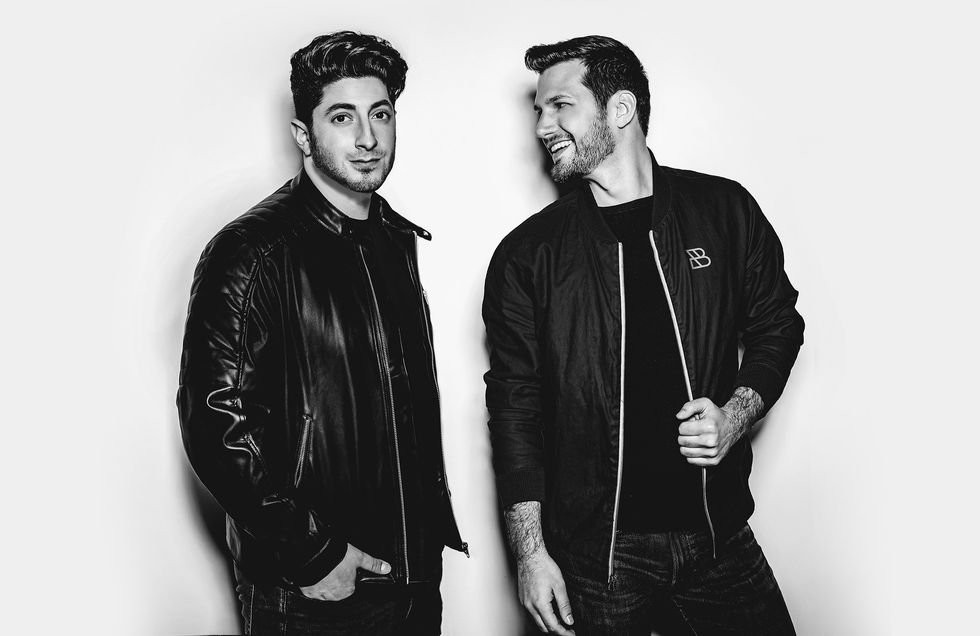 Matt Danna and Sean Stavropoulos came up with Boulevard to make it easier to book salon appointments after hours.
The funds will be used to grow the 90-person team and expand Boulevard's national presence as it attempts to further penetrate the $250-billion personal care industry in the U.S., where it is trying to brand itself toward higher-end salons.

Danna said that strategy has paid off. The prestige salons make up most of the market spend. The company has seen 300% annual growth since it launched products with them.
"Clients are finding us," he said. "They're recognizing that it's not the most efficient to hire an army of receptionists to manage a front desk."
Boulevard's pitch to them: More bookings and more revenue. Their system sets up automatic appointment reminders and frees up time for receptionists. Boulevard claims to increase bookings by 16%, raise tips by 24% and decrease time spent on the phone by 56%.