sandra campos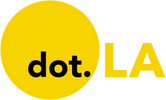 Get in the KNOW
on LA Startups & Tech
X
sandra campos
Sandra Campos has been a rising star in the fashion industry. Today, she is the CEO of the retail tech startup Project Verte and the founder of Fashion Launchpad, an online education platform.

On this episode of the Behind Her Empire podcast, Campos comes to talk about her upbringing, experimenting in fashion and how intuition led to her entrepreneurial success.
"When people ask me that question about my own journey, it's like I say, 'I didn't have a choice.' I am a first generation Mexican American in this country, so two parents who had an incredible work ethic," said Campos of her upbringing in Texas.
Campos' love for fashion led her to New York City where she had to work multiple jobs to get by. Her time was split among three jobs paying off student loans and credit cards while living in a shared room.
"I would go to the ATM machine and get $20 out a week. $20 was my cash. And then I would buy $1 potato for lunch every day from the potato vendor," said Campos.
Campos became involved in the fashion industry, helping to launch brands such as DKNY and Polo Jeans. Most recently, Campos was the CEO of iconic fashion brand Diane von Furstenberg.
It's not easy creating a perfect work and life balance. Campo said she tries to make peace with where she's at. Even when it comes to making decisions as a CEO.
"It's hard because you don't make you don't make choices lightly when they impact individuals and families on a personal level. But you do have to make them because it's not only good for them, it's much better for the business," said Campos.
In the rest of the episode, Campos discusses the lessons she's learned from working alongside Diane von Furstenberg and her life in New York.
Engagement intern Joshua Letona contributed to this post.
Want to hear more of the Behind Her Empire podcast? Subscribe on Stitcher, Apple Podcasts, Spotify, iHeart Radio or wherever you get your podcasts.