Santa Monica-based Red 6 pitches its technology as the new way to train military pilots through augmented reality.
"Real pilots in real airplanes can go up in the sky and look through the helmet visor system we've created," said founder and CEO Daniel Robinson. "They look out of their cockpit and see virtual airplanes they can train and interact with. We've ushered in an era of synthetic training."
On Monday, the startup that was founded by an ex-Royal Air Force Tornado pilot closed a $30 million Series A round valuing it at $130 million, according to the company.
The fundraising was led by Snowpoint Ventures, a fund whose goal is to "close the national security gaps through investments and operational expertise," Snowpoint co-founder Dough Philioppne said in a statement.
Robinson, who founded the company in 2018, has built the hardware and software product — dubbed Airborne Tactical Augmented Reality System — through a partnership with the U.S. Air Force.
It uses both AR and artificial intelligence to train pilots and ground operators by placing them in the middle of what the company calls "synthetic threats." And the CEO said the U.S. Army and U.S. Navy — both "struggling with training" — could be his next partners.
Pilots with the U.S. Air Force should begin training with the technology soon, according to spokesperson Christina Babbitt.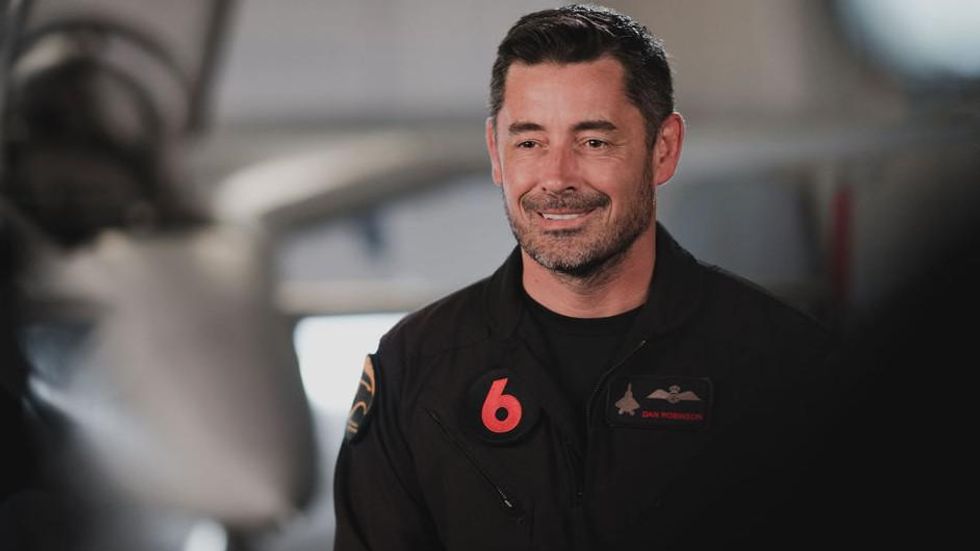 Red 6 founder and CEO Daniel Robinson
The company has raised about $43 million to date. The latest boost comes three months after it raised a $7 million funding round in the form of a simple agreement for future equity, which gives investors a right to equity in the company.

The company plans to use this round's raise to nearly double its size, Robinson said.