Photo courtesy of Peachy
When Lex Oiler, co-founder and CEO of Los Angeles-based health care payments startup Peachy, first met for coffee with Roshan Patel, her counterpart at New York-based Walnut, she says she tried to break the ice by asking, "So—mergers and acquisitions?"

The quip came from the fact that many venture capital investors viewed the two startups as competitors, according to the founders, since both are tackling the complex web of health care payments. Walnut allows patients to pay large medical bills in manageable installments, while Peachy streamlines payment collection while also helping patients maintain and improve their credit scores.
But what may have started as a lighthearted joke turned out to be a serious business proposition. After hashing out the details over months and bringing their teams together via a shared Slack channel, the companies unveiled a partnership earlier this month that will give customers the ability to use Walnut's financing options when paying a bill through Peachy.
"Health care is so broad—no one company is just going to fix health care and be done with it," Patel told dot.LA. "Peachy and Walnut basically solve two different parts of the tech stack, and we thought combining actually creates a much more compelling solution for both patients and health care providers."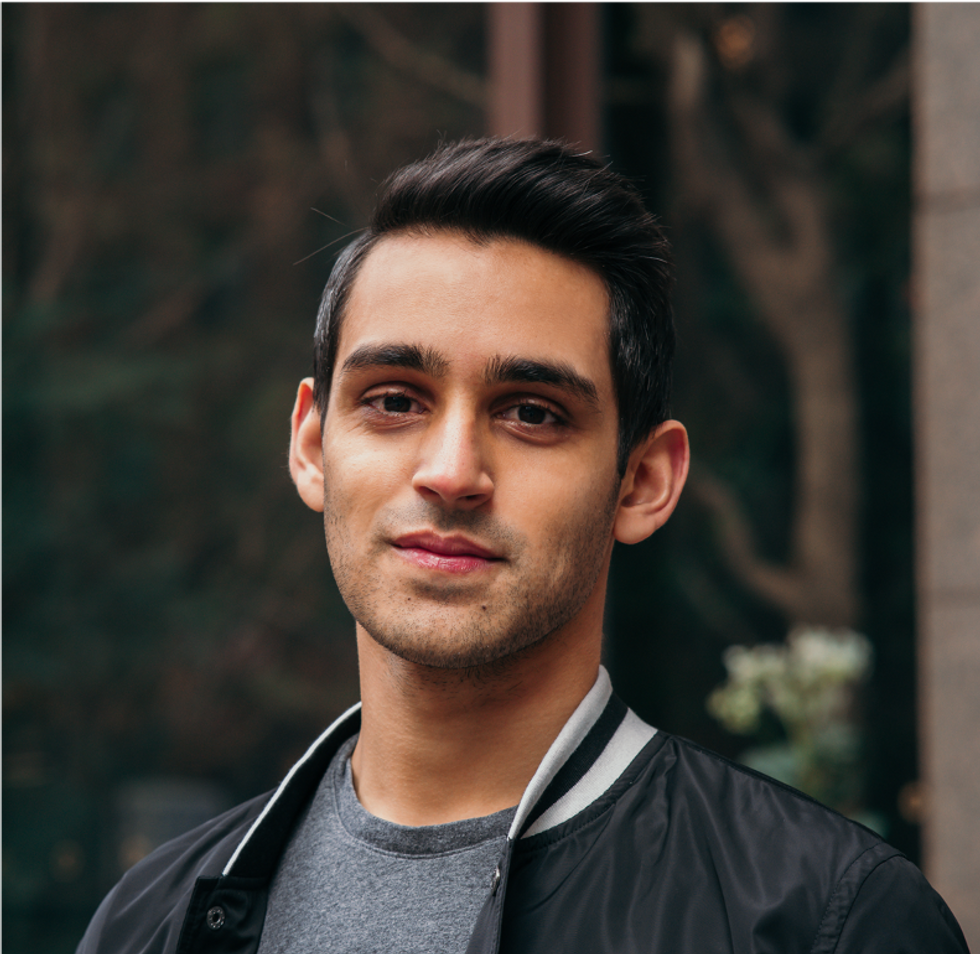 Walnut CEO Roshan Patel.
Courtesy of Walnut
Both startups were informed by their founders' trying experiences with health care payments. Patel, whose parents ran a pharmacy, witnessed their struggle to negotiate paying off an unexpected $5,000 medical bill after his sister got into a car accident. Oiler spent a year chasing a forgotten $144 medical bill that negatively impacted her credit report and made it difficult for her to get approved for a home loan.
"If you harm someone's financial health, you harm their mental health [and] their physical health is impacted," Oiler said. "Here we are 15 years later and my family, me included, we're still afraid to go to the doctor when something's wrong. Even though I have health insurance, that doesn't really mean anything."
Two-year-old Walnut—which raised $3.6 million in seed funding last year from the likes of Silicon Valley-based Gradient Ventures and New York-based Supernode Ventures—works with individuals and health care providers alike to help patients manage large bills in smaller increments, with no fees and financing options starting at 0% interest. Peachy, which was also founded in 2020, works closely with providers to make the process of paying a bill as seamless as possible; its platform sends patients bills and payment reminders via text and email, while also allowing them to pay on their phones. The L.A. startup has onboarded nearly a dozen providers to date while in beta testing.

The partnership is one of several in the works for Peachy, which will be announcing more in the coming months designed to address gaps in what Oiler considers a segregated and outmoded health care system. The founder—a self-described anti-capitalist and Medicare-for-all proponent—says she isn't interested in competing with others when it comes to health care, and is going so far as to refuse funding from insurance companies.
Peachy raised $1.9 million in seed funding in early 2021 led by investors Village Global, City Light Capital and Alumni Ventures, with $110,000 of that amount raised through crowdfunding. When the startup was fishing for more funding last summer, Oiler says she turned down two term sheets worth $2 million apiece due to fundamental disagreements over how the company should be run, and instead opted to collect some $800,000 instead. Peachy plans on fundraising again this spring.
"You put venture funding behind something, and all of a sudden it turns into a numbers game," according to Oiler. " I think that we have been really lucky at bringing on investors who trust me and my co-founder [Peachy CTO PJ Santoro] to make very smart, educated decisions based on what's best for the patient."