jibjab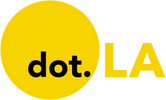 Get in the KNOW
on LA Startups & Tech
X
jibjab
Image courtesy of JibJab
Even if people don't know the brand by name, JibJab CEO Paul Hanges is happy to see the company's greeting cards resonate and its mission to make people laugh continue to thrive.
On this episode of Office Hours, Hanges talks about JibJab, a pioneer of internet comedy that has evolved into a subscription platform for exchanging ecards, as well as a studio that produces video shorts and commercials for clients including Sony, Nickelodeon, PBS Kids, NBC in Disney. JibJab was acquired by Catapult Capital in 2019.
Founded by brothers Evan and Gregg Spiridellis in 1999, JibJab blew up during the 2004 election with the short parody video, "This Land!" The video, which featured George W. Bush and John Kerry in a dueling duet, was an early viral video success and landed the company instant renown. ABC News even named its founders their "people of the year" in 2004.

Unfortunately for the brother-founders, this was before Youtube and before video advertising.
"The brothers were sitting with something that everyone had seen, but didn't know how to make money off of it," Hanges said.
JibJab realized that online video was going to be key to the evolving internet and set off to create branded and native video advertising. Eventually, they found success, too, in translating greeting cards to the digital space.
"[We] looked at the quarterly reports of American Greetings and Hallmark and said, 'Wow, a lot of people are paying for digital greetings'… So they said how can we bring our artistic ability to it and bring some fun and humor in this space. And JibJab, as we know it today, was born," said Hanges.
The company now offers unlimited digital greeting cards directly to their 1.2 million subscribers for $2 per month for an annual subscription.
Over the years, Hanges said, JibJab has had to adapt to an ever-evolving world online.

"We have been deemed the online cockroach," Hanges said, "which I absolutely love. It's a moniker that we hold with pride."
Key to that longevity, Hanges said, has been the company's ability to adapt to new platforms.
"We've always said, we want to allow people to be funny and have fun, no matter where they're having those conversations."
At one time, the company was focused on allowing users to share funny videos and cards by email. That's since expanded to Facebook's wall, then their Messenger tool and then iMessage. Now, the company is moving to Instagram, Snapchat and TikTok.
Hanges said JibJab moved to Marina Del Rey in 2001, long before the city was recognized as a destination for tech companies. Its founders, he said, recognized the city's place at the intersection for art and technology.
Now based Downtown, Hanges said the company's mission to make people laugh hasn't changed.
"It's relatively easy to be able to sell that mission, especially in L.A.–to say, 'creatives, come here and make anything you think will make people laugh and be fun'," he said. "We're not held captive by 'is the advertiser going to be happy?' If the person paying for the card will laugh, we make it."
Want to hear more episodes? Subscribe to Office Hours on Stitcher, Apple Podcasts, Spotify, iHeart Radio or wherever you get your podcasts.

dot.LA Engagement Intern Joshua Letona contributed to this post.
From Your Site Articles
Related Articles Around the Web