Two of Mate Fertility's founders — brothers Oliver, 28, and Gabriel Bogner, 25 — intimately know about in vitro fertilization. Gabriel Bogner, who is gay, was born though IVF and Oliver's wife went through IVF to genetically screen out a gene that could pose a risk for cancer.
Both were struck by a system that favored wealthy, straight urbanites.
"A lot of the queer community has been locked out of some of these reproductive services due to some specific discriminatory policies," said Gabriel Bogner, the younger of the two.
Insurance policies sometimes require people try to conceive for a certain number of months before they're qualified to be covered, effectively making it impossible for same-sex couples or individuals to get insurance to cover fertility treatments. And clinics are notoriously costly. Of the 480 in the U.S., most are concentrated in urban centers, catering to wealthier residents, he said.
The two started Mate Fertility with Dr. Jeffrey Steinberg, an endocrinologist who studied under the doctors that conceptualized IVF, to counter that, with lower cost services and in rural and suburban areas. Mate Fertility offers egg freezing, surrogacy, genetic screening and in vitro fertilization. The Los Angeles-based startup just clinched a $2.8 million funding round led by Struck Capital. The cash will be used to add more employees and establish clinics in smaller cities, including Bakersfield.
The company joins a slew of startups in the fertility space tackling cost-prohibitive procedures. She's Well, a San Francisco-based startup, offers subscription plans for egg freezing and IVF treatments, and Stork Club is an insurance add-on for companies to make the cost of fertility treatments cheaper for employees. But Mate Fertility aims to build clinics that can operate at a lower cost.
Mate Fertility has yet to open a single clinic but has begun accepting patients in Oklahoma City, where it plans to open a center next month. Clinics are planned in South Arkansas, Anchorage, and L.A. areas including Downey, Long Beach, San Bernardino and Bakersfield.
"We've kind of gone public with our vision that we want to open 1,000 clinics in the next ten years," Oliver Bogner said.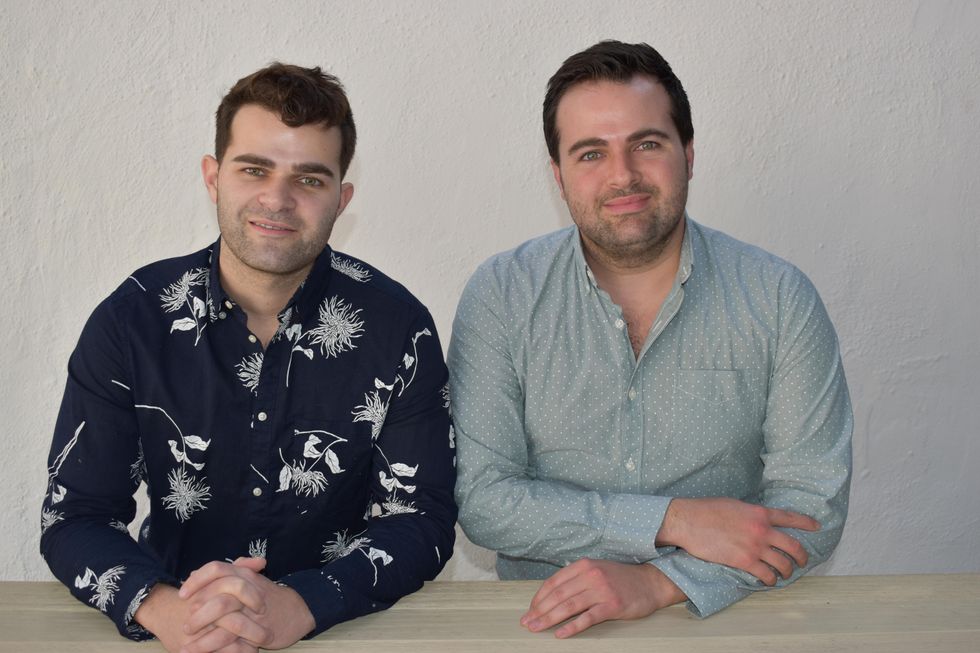 Brothers Gabriel and Oliver Bogner created Mate Fertility to make IVF treatment cheaper and more accessible in rural areas.
Gabriel said for many families looking to conceive, there are not many low-cost options. And people often turn to these clinics at a vulnerable time in their life when they are desperate. He said clinics take advantage of this and often charge high prices.

"It allows these clinics to start price gouging," said Gabriel Bogner. "And so it makes these services extremely unaffordable because people are willing to pay a really high price to have kids when there's a really high demand for it."
It's difficult to find an average treatment cost, since insurance and external factors severely impact how much a treatment can cost, but Mate Fertility said it's $41,000, which it's aiming to bring down the average cost by 40% by subverting market expectations.
"The sad reality is more than half of all those legacy clinics are bought out by private equity firms," Oliver Bogner said. "So they do have very aggressive market expectations...none of these procedures are all that expensive to actually perform."
The company is leveraging technology to make its fertility clinics more efficient. Mate Fertility uses a custom electronic health record, or EHR, to centralize patient data and better share information. The company also has patient portals that aim to make the process of paying for treatments easier and an e-pharmacy that delivers medication.
The technology, he said, will open up access to more people.
Related Articles Around the Web