cisco systems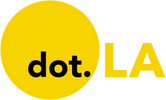 Get in the KNOW
on LA Startups & Tech
X
cisco systems
On this episode of Office Hours, host Spencer Rascoff spoke with John Chambers, founder and CEO of JC2 Ventures, about how investors executives should approach the souring economy. The discussion was held at this year's Montgomery Summit, an annual gathering of over 1,000 senior-level investors, thought leaders and technology executives in Santa Monica.
Chambers served as the chairman and CEO of the technology conglomerate Cisco Systems, Inc. during the recessions of 2001 and 2008. Cisco survived both crises, he said, because it was quick to make tough decisions.

"This is where leadership is lonely," Chambers said.
He described making the decision to lay off staff while sitting alone on his roof in 2001. In the next several months, Cisco would lay off 7,584 employees.
"That was pain," he said, adding that because he made the decision early, the company was able to help many employees find jobs. "It was the worst year of my business career. It was really, really hard. But the opposite is true. Most of my competitors never came back and a large number of them just didn't survive."
Chambers said he sees the signs of a slowing economy coming into focus, adding that there are five or six variables at play. The one he has his eyes on is inflation—a problem, he said, the current generation of leaders in government and business haven't had to deal with before.
"The biggest issue in my opinion is can the Fed get us in for a soft landing, right? All I want is—like the guy in Florida—I want the plane to get down, it can bounce down the runway as many times as it wants."
There are a few factors, he suggested, that make this downturn different. Foremost, is that technology is the firmly entrenched in all industries—whether it's healthcare, manufacturing or even government work—and few companies will cease investing in new tech.
"We're mainline, front and center," he said. "There's a lot of money available, and there's nothing like helping you through a crisis like having money available."
Chambers said executives should view the crisis as an opportunity to reconsider the company's values. Companies should allocate resources to areas where they can get the most out of their funding and consider taking advantage of the lower prices to acquire rivals.
"I think this is a natural shakeout in an industry where it was getting too hot. There were 20 startups for each key idea," he said. "A lot of the top tech companies actually broke away during downturns. So I see it as an opportunity to break away in your planning for this year."
For companies needing to make tough decisions, Chambers said executives have to put themselves in the position of their employees as they make decisions and be clear about what they plan to do and why.
Navigating such situations is what makes leadership difficult, he said, but moments of crisis can also shape the future of a company.
"Be transparent. Don't hide," he said. "Don't waste the crisis. Deal with the world the way it is not the way you wish it was."
Want to hear more episodes? Subscribe to Office Hours on Stitcher, Apple Podcasts, Spotify, iHeart Radioor wherever you get your podcasts.
dot.LA Editorial Intern Kristin Snyder contributed to this post.
From Your Site Articles
Related Articles Around the Web
Ben Bergman/dot.LA
George Kurtz, co-founder and CEO of the cloud-native endpoint security platform CrowdStrike, says executives should be obsessed with culture. Everyone below him must be fanatical about customer success and outcome and if they aren't fitting in, they need to go quickly. It's one of the biggest lessons he's learned as CEO.

"Not one time have I regretted firing someone too fast," Kurtz told a lunchtime crowd at the first day of the Montgomery Summit in Santa Monica. "It's that I waited too long."
Kurtz founded the company in Sunnyvale, CA, in 2011 and it went public last year. He was joined on a panel by John Chambers, the former executive chairman and CEO of Cisco Systems, who said he bought 180 companies during his tenure. But he did not acquire a company that was not a very close cultural fit.
"I walked on one of the bigger acquisitions we were going to do," Chambers said. "Culture is as important as strategy and vision and I did not understand that when I was a young CEO."
Chambers said he was proud of Cisco's 95% employee retention rate when he was CEO, which is well above the industry average. He oversaw a rigorous hiring process to make sure candidates were right.
"If you're not interviewing through 10 people, you're not doing the screening process properly," Chambers said.
If an executive wanted to jump to a competitor, he would try to find out what was at the root of someone's unhappiness. The number one factor: Dissatisfaction with their immediate supervisor.
From Your Site Articles
Related Articles Around the Web