75 and sunny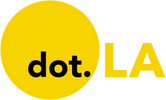 Get in the KNOW
on LA Startups & Tech
X
75 and sunny
Former Zillow executive and serial entrepreneur Spencer Rascoff loves Los Angeles.

So much that he named his venture capital fund, 75 & Sunny, as an ode to L.A.'s yearlong balmy weather. This week, he joins the LA Venture podcast to talk about what helped him grow personally and professionally into one of the most revered investors in Southern California.
"I'm at the stage of my career where I'm trying to be a coach and a mentor and an advisor," said Rascoff.
Rascoff is best known as the former co-founders of successful startups including Zillow and Hotwire. He has since built other companies including the news site you're currently reading (dot.LA) and Pacaso — a platform that helps people co-own a home. Rascoff said he's now looking for new partners to work with to start more companies.
An avid Twitter and Instagram user, Rascoff said he's not pleased with the social media world and the misinformation it has propagated in the last few years.
"The horizontal social networks have become kind of cesspools of humanity, where everyone's yelling and screaming about everything," Rascoff said. "There's all this misinformation. The algorithms are sending us down these black holes."
But he said he sees hope for vertical-specific social networks, and is personally investing in several. Rascoff said 75 & Sunny has made over 42 investments this year across the worlds of proptech, consumer and fintech.
Along the way, Rascoff said he's been fortunate to surround himself with smart and supportive co-workers and friends.
"That's the most important thing is surrounding yourself with people that you learn from, that you are motivated by, that bring out the best in you, that complement your skills. That's everything," he added.
Hear the full episode by clicking on the playhead above, and listen to LA Venture on Apple Podcasts, Stitcher, Spotify or wherever you get your podcasts.
dot.LA Engagement Intern Joshua Letona contributed to this post.
From Your Site Articles
Related Articles Around the Web
In this episode of the PCH Driven podcast, Spencer Rascoff shares what drives him as the co-founder and former CEO of Zillow; and co-founder of Hotwire, dot.LA, Recon and his VC firm 75 & Sunny.
Rascoff talks about the future of real estate, how having a diverse staff can help companies make smarter decisions, how he chooses which startups he invests in and offers advice on recruiting talent and building out teams for startups.

He also shares some candid feelings about how the tragic death of his brother when he was 15 changed how he viewed the world, and spurred his ambition and drive.
"I would need a psychiatrist to determine if it's because I was trying to achieve what he might have gone on to achieve, which he wasn't able to, or [whether] I was trying to make him proud," Rascoff says. "I have observed in myself that it was a motivator and continues to be."
That drive, in part, led Rascoff to Goldman Sachs and, from there, to TPG Capital, where he got the opportunity, at the age of 23, to run a discount travel startup alongside some of the firm's largest clients, many of which happened to be airliners. They called it Hotwire.
"And you know, I was far too young for that level of responsibility," Rascoff says. "I always like the quote, 'luck is what happens when preparation meets opportunity'. So yes, I was lucky to be there. But I was also prepared. And I found myself in a situation of opportunity and, and took a big risk by leaving the private equity firm to go do this startup."
Rascoff talks about what he looks for in entrepreneurs, especially young founders starting their first company. Beyond looking for good product people or technologists, Rascoff says he looks for proof of passion — along with some earlier success they've had.
"The best situation is if they've had a taste of success, but haven't knocked it out of the park yet," he says. "Someone with a chip on their shoulder, someone with something to prove."
Founders, he says, will need that drive if they're going to "jump through walls" they'll eventually face, and succeed. Beyond that, he's looking for ideas that go beyond successful companies -- ideas that can be scalable, if they're to receive funding.
"I, as an angel investor, have to believe that there's a potential multibillion-dollar exit," he says."There are some things that are good ideas, but they're just not fundable. But it doesn't mean that you shouldn't pursue it as an individual. And I think that a lot of founders don't understand that distinction."
Click the playhead to hear more of the conversation, and subscribe to PCH Driven on Apple, Stitcher, Spotify, iHeart, Google or wherever you get your podcasts.