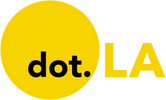 Get in the KNOW
on LA Startups & Tech
X
Sponsored
It's one thing to say that a company shares abstract values like "openness" or "transparency," with the goal of fostering a safe environment that encourages creativity and collaboration. It's intuitive that people who feel confident in sharing their thoughts and ideas with one another will prove more adept at problem-solving and devising innovative plans and solutions. But creating this kind of workplace isn't as simple as tossing around buzzwords or sending out an email encouraging people to communicate more.
Many strategies can help leaders to foster greater workplace transparency and open communication, from having well-defined roles within the organizations to avoiding micromanaging, but one theme that comes up repeatedly when researching techniques and best practices is honesty. Clear, straight-forward communication goes a long way, but some founders have discovered that truly peeling back the curtain – and sharing with their employees not just their plans and goals but who they are as people – can potentially produce even more fruitful results.
Kevin Miller and Jonathan Zacharias, co-founders of the Los Angeles-based digital marketing agency GR0, opted to share an aspect of their personal lives with employees that many others in the business world might have been tempted to keep to themselves: their journey to sobriety.
"We decided to open up to our staff about our sobriety because we felt it had become a fundamental part of who we had become as people, not just business leaders," Miller explained. "We felt that if we could be vulnerable ourselves and explain our triumphs over a hardship in life, that it would make our employees feel comfortable coming to us in their time of need, if and when it arrives… It is a core foundation of our culture of openness, honesty, and being direct."
Miller and Zacharias did share some initial concerns about how much sharing was appropriate in a company-wide context, but ultimately felt like – with all the modern and progressive changes coming to workplaces – the net benefit to the staff outweighed any disadvantages.
The pair discovered that their fears had been unfounded, as their staff rallied around them following their decision.
"The staff was surprised at the level of vulnerability we showed but was extremely supportive and many people did reach out and continue to reach out to express their support," Miller said. "We even have some employees who are also sober from drugs and alcohol and we hope they get inspiration from us just as we get inspiration from them."
Over time, Miller and Zacharias' choice to bring employees into their personal lives has had residual benefits for the company and their office culture.
"The biggest benefit to having these discussions with our colleagues is that it opened the door for candid, honest and vulnerable conversations amongst employees and their managers," Miller explained. "The result is that we have a window into the personal lives of our employees that I feel most employers do not because we have made these discussions in the workplace safe, supported and welcomed. We have financial resources, tools and programs at our disposal that can aid employees in virtually anything they are going through on a personal or professional level. We take pride in doing this."
GR0 has also explored parallel policies beyond simply interpersonal sharing, as part of an overall effort to create a more positive and communicative environment. Miller highlighted the company's Diversity, Equity, and Inclusion (DEI) committee, for which employees can volunteer and raise their own ideas for increasing visibility at GR0, as well as their open and flexible Paid Time Off policy, encouraging employees to pursue self-care and maintain a sustainable work-life balance.
While every company and founder is different, and not every approach is going to be ideal or one-size-fits-all for every tech organization, the lessons learned by GR0 and its founders have wide-ranging applications. Thinking about ways to put staffers at ease, to make them feel accepted and listened to, even when they're going through personal upheavals or crises unrelated to work, not only benefits them as individuals, but fosters a more effective and even productive corporate culture.
Related Articles Around the Web
Image by Dilara Mundy
Google doesn't publicly reveal the "secret sauce" that powers their search algorithm, and the company makes tweaks and adjustments all the time to continually make results cleaner and more effective. But despite all of this mystery and complexity, it's still possible to improve your site's performance using a few relatively straight-forward steps.
According to Kevin Miller, the co-founder and CEO of the Los Angeles-based digital marketing agency GR0, having a major positive impact on these rankings can be as simple as setting up profiles on major social media sites and web directories. "Platforms like Glassdoor, BuiltIn and Clutch to name a few have incredibly strong domain rankings, allowing those profiles to rank highly on Google searches," Miller explained. "For most companies, if your profile is built out properly, it has a very strong chance of ranking on the first page of your brand name. This allows a brand to basically dominate Page 1 SERPs (Search Engine Results Pages) within a short span of time."
GR0 offers a bespoke B2B service with just one mission: to help brands rank #1 on Google. GR seeks to demystify the SEO process for their clients, allowing them to realize their full potential and deliver unmatched value to every customer. Now, in collaboration with dot.LA/the Founders guide, they are for the first time sharing its secret sauce: 7 tips to get your brand conquering SEO.
STEP 1: GETTING STARTED / BASIC TIPS
The first and most important step of all comes right at the top: making a list of the keywords and phrases, in addition to your brand name, that you most want to emphasize in Google results. Bear in mind that the most popular and commonly searched words and phrases are extremely competitive, so it's wise to choose some secondary or tertiary keywords as well. (Rather than trying to rank for the term "dentist," for example, try "West Philadelphia dentist" or "painless West Philadelphia dentist" or "painless low-cost West Philadelphia dentist.")
You're going to include these keywords in every item about your product or company or service that you post on other sites, so they should be relevant and natural for you to work into sentences.
STEP 2: GLASSDOOR
Glassdoor is a large and very well-established service allowing tech employees to rate and review their employers.
As with Comparably, there are a number of benefits to having an "Employer Profile" on Glassdoor. It's a way to take control of the conversation and showcase your company and brand in the most positive and effective way possible, giving potential hires a clearer idea of what it's like to work for you.
STEP 3: GOOGLE MY BUSINESS PAGE
"My Business" pages are a free tool from Google that helps companies manage their online presence. This is a particularly important tool for local businesses seeking to gain greater exposure in their immediate region or primary area of operation, because Google organizes search results based on your location while searching. This means a business with a clearly marked location will perform better in searches from people in that area.
Google uses the date from the My Business pages to power its "Knowledge Graph," an important component in how the algorithm structures and organizes information. As well, Google creates a Maps location for every My Business listing, so your company will now appear in Google Maps searches and searches within any third-party platform using the Google Maps API.
STEP 4: CRUNCHBASE
Crunchbase collects basic information about startups and industry trends, and contains profiles on individual companies. Because it's a long-standing and trusted resource that also allows business owners to customize and flesh out their profiles, it's also a powerful SEO tool.
When filling out your Crunchbase profile, specifics are always better than vague generalities or "marketing speak." As well, avoid using phrases like "my company" or "our company." Whenever you can, without sacrificing readability, throw your brand name in there.
Fill out the complete profile without missing any major steps. "Founding date" is a popular search among Crunchbase users, so make sure you have this filled in as well. Also, bear in mind that investors primarily use Crunchbase to investigate funding, so the more thorough you can be in those sections – including links to articles about your previous rounds, if available – the better. Also be sure to update your Crunchbase file when there's important news about your company.
STEP 5: BUILT-IN LA
This community for startups, tech companies, and their employees has a local element: in addition to Los Angeles, there are Built-In sites serving Austin, Boston, Chicago, Colorado, New York, San Francisco, Seattle, and more. The site is largely structured around employee satisfaction and recruitment, but it's also another quality link pointing back to your business, which increases your visibility among people scanning LA tech startups more generally.
STEP 6: COMPARABLY
Comparably is a community tool allowing staffers to review and discuss their employers safely and anonymously. For employers, in addition to the SEO benefits of setting up a Comparably profile, having a favorable Comparably page with fair and accurate employee reviews can be a great way to attract additional talent.
Because Comparably is established in its vertical, and features original editorial content that keeps the site active and relevant, their pages show up high on Google for dozens of search terms related to jobs and job seeking. This helps not only with recruitment but media visibility as well; these profiles are a great way to amplify public-facing employee perks and programs, such as diversity and inclusion efforts.
STEP 7: CLUTCH
Clutch.co is also built around ratings and reviews, but from a B2B perspective rather than employee and employer. The Clutch platform provides in-depth reviews of companies offering B2B services based on analytics and feedback from former clients, to see how businesses and their services compare within specific markets. These profiles have all the same benefits as the employee-facing services, but exclusively for businesses that want to catch the attention of other managers, founders, and startups in the B2B space.
STEP 8: SOCIAL MEDIA
While the previous steps were based around setting up one-time profiles, some of which require occasional updates, it's also important for your company to regularly post fresh content to major social media sites, including Twitter, LinkedIn, and Facebook.
Social media posts don't directly contribute to your SEO ranking, but links that are shared across these platforms increase your company's exposure, and can ultimately help improve your rankings in a number of ways. Studies have repeatedly found a correlation between social shares and SEO ranking for individual links.
It's a good practice to tweet at least once or twice every single day, and then post this same content to your company's LinkedIn and Facebook profiles.
If you stop by Koreatown's Immanuel Presbyterian Church on Sundays, you might run into Kavodel Ohiomoba pushing a broom across a basketball court hidden on an upper floor of the cavernous historic French Gothic cathedral. It's a favorite movie backdrop for Hollywood films.
On a Bose portable speaker, you also might hear rapper Polo G's mellow-sounding "RAPSTAR" echoing off of the mid-century gymnasium's walls: "Lately, I've been prayin', God, I wonder, can you hear me? Thinkin' 'bout the old me, I swear I miss you dearly."
The six-foot, four-inch tall Ohiomoba, known as "Kav", gets the gym tidied up before the first game starts at 9 a.m. sharp. The "run," or freewheeling run-and-gun basketball game with connections drawn together by Kav, came together this past summer as the pandemic began to subside and vaccines were readily available to all. He got the idea of using pickup basketball as a way to network with the tech community from Jeff Jordan, partner at A16Z, who runs a famous pickup game in Palo Alto.
Kav is chief technology officer of BallerTV, the Pasadena-based streaming sports company that livestreams youth sporting events at scale, and is currently focused on basketball, volleyball, soccer and lacrosse.
Before BallerTV, the Stanford alum put in work at a few tech startups in the Silicon Valley, including MOCAP Analytics, where he was a member of the founding team as a data scientist and software engineer. The MOCAP team leveraged machine learning and computer vision to build a data storytelling engine on top of the player tracking data that was quickly being adopted by NBA teams.
"The opportunities were truly endless," Kav said. "We were building models that told us which players and teams did what, where, how and when."
As advances in computer vision — and later, machine learning and artificial intelligence — introduced new possibilities for sports viewing, Kav sought to bring broadcasting and video to athletes who weren't being streamed on ESPN or major television outlets. Not long after, he co-founded FieldVision, which built hardware and software using artificial intelligence and computer vision to autonomously film any team sport, anywhere.
BallerTV CTO Kavodel Ohiomoba
FieldVision came into the BallerTV fold via acquisition about two years ago, and proved to be a slam-dunk for the company. Since its launch in 2016, BallerTV had relied on an army of 30,000 videographers throughout the United States to film youth athletic games ranging from basketball to volleyball.
Kav spearheaded the effort to take FieldVision's machine learning — fueled by artificial intelligence algorithms — and put it all into an iPhone app. After a few months, the i1 platform was born. The platform uses an iPhone rigged up with a wide-angle lens and its software tracks players on the court, ball movement and shifts in a fast-moving game. The game is then broadcast live to BallerTV's rapidly growing network of subscribers, allowing anyone with an internet connection to watch as if they were sitting courtside at the game.
The i1 platform has been revolutionary for BallerTV, which filmed 350,000 youth sports games in 2021. On a given weekend, BallerTV can film more than 20,000 games. That's 5,000 more games in a weekend than the 15,000 ESPN televises in an entire year.
Kav says there's a bigger purpose behind his basketball runs. The group is diverse and inclusive, with participants coming from all parts of L.A. and a variety of professions. The basketball games serve as a form of connection between people, regardless of their backgrounds.
Some runs have included BallerTV's co-founder and co-CEO Aaron Hawkey, nicknamed "15 and in," mostly because he's money from within 15-feet of the basket; Marcus Boyd, a former professional track and field athlete turned software engineer; John Daniels, founder and CEO of Navtrac, a logistics technology company that utilizes artificial intelligence software to track inventory, and Tommer Schwarz, a doctoral candidate in genetics at UCLA.
"I'm an old man. I did not injure myself last weekend, but I missed several layups in spectacular fashion," said the 40-year-old Paul Haaga, managing director of HW Capital in Santa Monica, of his performance one weekend in October.
Haaga's firm was an early investor in BallerTV, as well as a number of other early-stage companies and real estate deals.
"It's interesting, if you see guys enough on several Sunday mornings in a row, you get to know who they are as people on the basketball court, and that's probably a pretty good indicator of who they are in life. Do they play fair? Do they play hard? Do they compete? It's a good indicator of someone's qualities, and if they have relationships outside of the game, then that's all the better," said Haaga, who makes the 14-mile drive in from his La Cañada residence.
And few reveal who they are quite like Kav, who attends to the runs as he would a group of his close friends.
"There is no job that is below [Kav], whether it's dusting the floor before we get there, or making sure that everybody's hydrated with Gatorade. He's always thinking about your health, right? Everything is sugar-free," observed Ryan Sauter, an entrepreneur in the hospitality industry whose Hybrid One is headquartered in downtown's Arts District.
Sauter's highlight of the week is when he gets the weekly email from Kav asking 60 other like-minded people on the distribution list if they're in or not for the weekly pick up at the church.
"I definitely look forward to that email, which comes Wednesday or Thursday," Sauter said. "It kind of brightens your day a bit because you're like, 'Hey, I can't wait until Sunday to play with everybody."
After breaking a sweat at the church, Kav and the others head over for some chit-chat and a cup of joe at the Starbucks or Blue Bottle Coffee near the K-Town church. Even grabbing a post-run cup of coffee is a welcome respite in a time where people are trying to be connected more than ever.
"We're coming out of COVID, and that's how this evolved," Kav said. "We were itching to meet each other. And of course, I think we were all itching to get back out on the court."
From Your Site Articles
Related Articles Around the Web