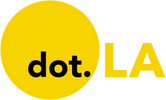 Get in the KNOW  
  on LA Startups & Tech  
X
Sponsored
Bootstrapping your business with GR0. (Illustration by Dilara Mundy)
Though the image of perfecting a pitch deck and then presenting your concept to investors and VCs is central to our common conception of being a founder and entrepreneur, many of the largest and most valuable tech companies in the world – from MailChimp to Shutterstock to Hewlett-Packard – bootstrapped their way to success.
Although funding obviously provides additional resources and risk mitigation – not to mention an established support system made up of experienced industry veterans – bootstrapping is not without its own advantages, particularly in terms of the freedom and control to steer your new company as you see fit.
Among local companies that forged this path to success in Los Angeles, one standout is digital marketing agency GR0. We spoke with co-founder and CEO Kevin Miller about his own bootstrapping journey, and what advice he'd pass down to his fellow founders.
While he concedes the natural downsides to funding your startup yourself – particularly as it concerns the strain on a founder's personal time and resources – for Miller, the bootstrapping process itself was its own reward.
"Seeing your company grow, getting to see new hires weekly, and building out an office space is so rewarding," Miller said. "I can't believe I can go to my own office now and employees are there working hard and taking their careers seriously. The fact that we are now a company that people look to and learn from is so satisfying."
Here are some of Miller and GR0's top suggestions for starting and growing your own business from scratch:
Set Priorities
For bootstrapping founders, keeping expenses low is absolutely essential in order to conserve resources. "When you raise $10 million in equity, you can go hire whoever you want and invest in whatever platforms and tools you need," Miller pointed out. "But with bootstrapping, every dollar counts."
He recommends splitting expenses into two groups – must-haves vs. "nice-to-have" expenditures – and then ruthlessly focusing on the must-haves alone. As an example, Miller cites having an office space as only "nice-to-have" for GR0's first few months; instead, he worked out of his own living room, which freed up funds to pay for a "must-have" legal adviser.
Though missing out on important resources like a full-time designer or other key hires may end up costing the founder time and aggravation, ultimately it pays off by freeing up future budget restrictions.
Don't Sweat the Small Details
It's probably not possible for a bootstrapping startup founder to remain cool, confident, and relaxed at all times. This is a difficult abstract to even envision. Still, Miller suggests "looking at the big picture and flying at 30,000 feet" as an important overall mindset and strategy.
"Just focusing on the bigger picture and knowing you are working toward something bigger will help get you through it," Miller advises. "Are you moving closer to the bigger dream you have? If so, don't sweat it."
Finding the Right Co-Founders and Early Hires
When seeking out collaborators for a new startup project, it can be tempting to look for complementary skill sets, to ensure the company has a balanced and experienced team. But for Miller and GR0, an individual's personal outlook proves just as important as their background and on-paper qualifications.
"The most ideal traits are honesty, trustworthiness, and integrity," Miller said. "There will be times where you and a co-founder will have differing opinions, but if you approach every situation with integrity and honestly, then you will be able to get through those times."
He recommends seeking out new hires based on their positive outlook, enthusiasm, and eagerness to dig in to the relevant details at hand.
"The most important trait you can have is a can-do attitude," Miller noted. "In the beginning, we didn't have the budget to build out a full team yet. So having someone come in with a can-do attitude and up for any challenge is so impactful."
Getting To Your Minimum Viable Product (MVP)
The minimum viable product (or MVP) was first introduced as part of the "Lean Startup" methodology devised by Eric Ries. Essentially, this is a no-frills version of the product or service your startup will provide, allowing the team to begin working with customers and learning more about the industry and business, with the least amount of up-front effort and cost.
Though it's important to develop and launch an MVP as quickly as possible, it's also important that the offering speaks to and aligns with the company's overall goals. If it's not attracting users the company hopes to convert into long-term customers, and it's not providing specific and valuable feedback and data to the team, it's not providing full and robust benefits to the company at large.
Miller suggests waiting until the company has an MVP that can handle a full sales cycle independently.
"If it can go through every step and intake a customer," he said, "then it's ready to launch."
Photo by Sutton Capital Partners
Read Part One of our coverage here.

The Recurring Revenue Conference, hosted by Sutton Capital Partners, returns to Culver City on June 23 for the first time in two years with a new hybrid live and virtual model.
The conference, which centers on Software as a Service (SaaS) and its connection to Fintech, started in 2015, after Sutton Capital Partners co-founder Peter Cowen attended Salesforce's annual DreamForce conference in Northern California and recognized the need for a companion event down south.
"There were 150,000 people at the pulse of what's going on," Cowen recalled. "You leave that micro environment and people didn't even know what recurring revenue was. Even smart, capable software people, investors and the like."
2022 Recurring Revenue Conference
At the time, there weren't any events in Southern California specifically dealing with this growing side of the technology business, offering entrepreneurs who were new to the space an opportunity to learn. It was Nancy Hammerman, Sutton's co-founder, who first suggested the concept for the conference.
By this point, Sutton Capital Partners were already embedded in the software and technology scene in Los Angeles as angel investors and limited partners in a number of local early-stage funds. (Cowen is also a professor at UCLA's business school.)
Cowen and Hammerman saw the conference as a way to spotlight new trends in the industry, surface founders and startups with exciting new ideas and business models, and to grow a local community of like-minded founders, investors, and other entrepreneurs.
"We look at the conference as a wonderful way to stay connected with the tech community on the specific focus of SaaS and subscription businesses, but also to watch the cross-fertilization---you might have an ecommerce merchant talking with a SaaS founder in completely different verticals," Hammerman said.
Bringing together individuals from different corners of the tech world to foster greater collaboration and innovation has always been at the heart of the project. But what neither co-founder could have been predicted was how Los Angeles would find itself at the dynamic center of the SaaS world.
"Southern California has always been a hotbed of creativity, with the entertainment community out here," Cowen said, noting that the emergence of the influencer economy has upended the traditional Hollywood studio model as the main barometer of success in Tinseltown. "The power of these influencers can really be measured in marketing. Many companies in Southern California now are coming in and offering influencers as a channel."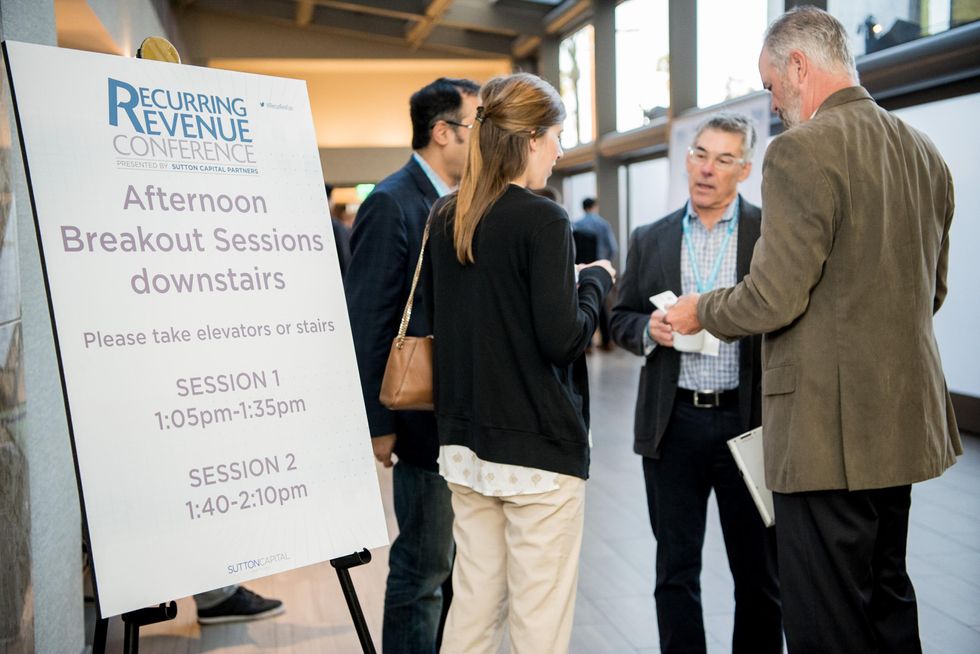 Attendees at the Recurring Revenue Conference (Photo via Sutton Capital Partners)
"We have really enjoyed great entrepreneurs who can articulate so clearly not only strategies but actual, usable tactics that can bring immediate, measurable results," said Cowen. "Among my favorites have been Perry Wallack, co-founder of Cornerstone OnDemand, who talked about how to keep great talent; and Kevin McGibben, CEO of LogicMonitor, who discussed key interviewing techniques to optimize hiring. And of course, there are always discussions about when and how to raise capital. Alan Rich, serial entrepreneur, talked about how empowering it was to self-fund initially, which gave him more control in the early stages."
Beyond marketing and promotion, the financial and funding side of the business has also shifted dramatically.
"When we started seven years ago, there wasn't that strong of a venture community here," Cowen noted. "The tech people had always been in Los Angeles, despite recent articles claiming that the city is only newly a tech hub. But on the business end of things, the number of businesses being founded and headquartered in Los Angeles were few and far between. Now, fast-forward, you have serial entrepreneurs; and you've got serial entrepreneurs who have funds. You've got lots of funds, period, not just the ones popping down from Silicon Valley."
And when it comes to SaaS specifically, the changes have been even more dramatic and propulsive: a boon for revenue, but compounding exponential stressors for founders. These are the kinds of challenges that the conference attempts to address through ongoing education and refinement.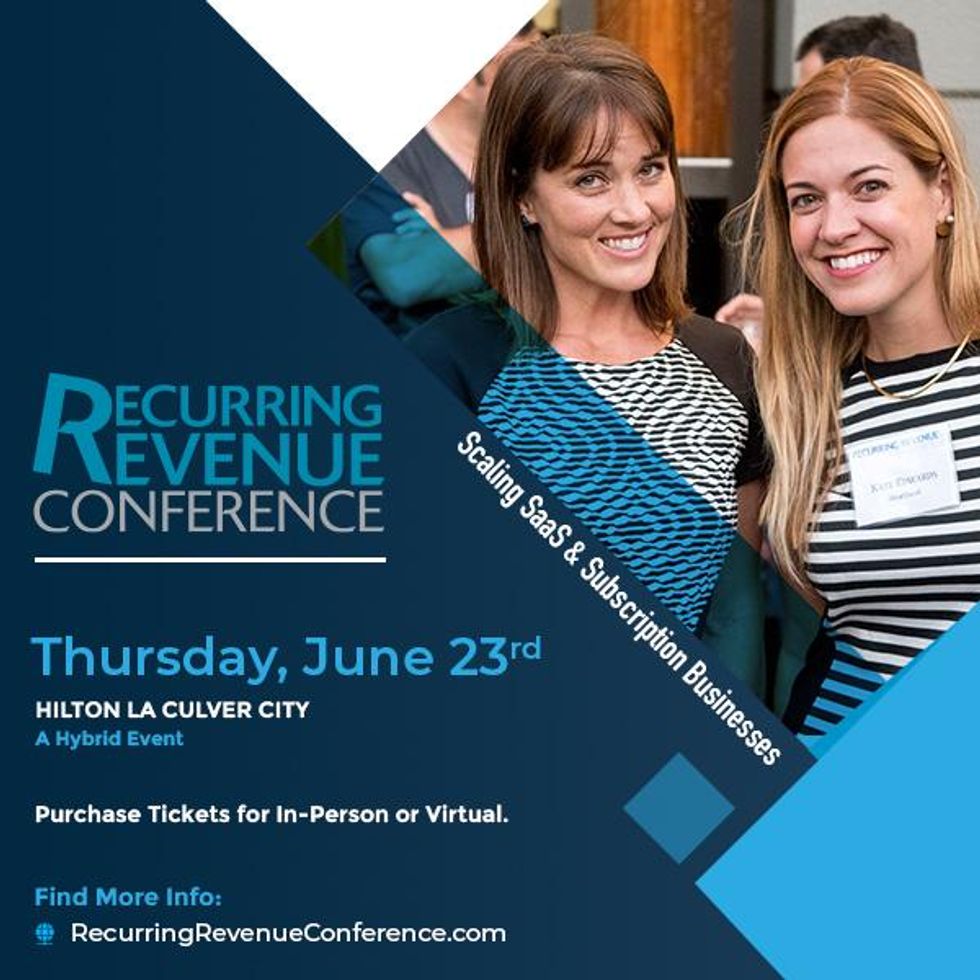 The Recurring Revenue Conference returns June 23rd to Culver City. (Photo by Sutton Capital Partners)
"The whole software industry has become so SaaS-centric, it's replaced the legacy systems that were out there," Cowen said. "Now it's become much more sophisticated, because companies need to compete against other scrappy SaaS companies. The flywheel effect sees the next round of SaaS startups scaling faster than their predecessors, and LA has been by far one of the largest beneficiaries of that."
Somehow the conference covers all of this ground and more within the span of a single day, through a combination of keynote speeches, informative panels, breakout sessions, and of course networking opportunities.
This year's agenda includes an opening panel focused on leading edge analytics and AI, with moderator and CRM pioneer Jon Ferrara in conversation with two leading customer insight company founders: Emad Hasan of Retina and Saumya Bhatnagar of Involve.ai.
Another key theme, raising capital, will be the focus of the returning Meet the Money panel, featuring 3 of the most active and well respected VCs in Southern California: TX Zhou of Fika Ventures, Alex Rubalcava of Stage Ventures and Minnie Ingersoll of TenOneTen Ventures. Another hot panel will center on valuation trends and the impact of the recent stock downturn on funding, and features some surprising data.
"We think the conference is very much the style of LA," said Cowen. "It's informative, it's meaty and it's easy to follow up and talk to somebody." Turns out one of the S's in SaaS actually stands for schmooze.
Venue information: Hilton Los Angeles Culver City
For tickets and info: Recurring Revenue Conference
Enter Promo Code: DOTLA229 and save over $200 for dot.LA readers (limited availability).
"Most people don't think of SaaS as sexy," said conference co-founder Nancy Hammerman. "Maybe it's crazy, but we thought otherwise." Along with Peter Cowen, Hammerman founded the technology investment banking firm Sutton Capital Partners, which specializes in selling and raising capital for founder-based fintech and SaaS (software-as-a-service) companies.
In 2015, they hosted the first annual Recurring Revenue Conference at the Luxe Summit Sunset Boulevard, which grew to over 700 attendees before the pandemic in 2020 halted live events.

Few other industries have weathered the storm of COVID-19 better than the tech industry, and within even that competitive space, SaaS companies saw a boom growth period as customers found themselves in need of accelerated technology to enhance remote working and distributed teams. It was rare to find a company that made it through the pandemic without SaaS digital collaboration platforms like Zoom, Gmail or Slack.
For a host of reasons, the Southern California tech community particularly benefited from the recent uptick in working from home. Aided by a large influx of new and larger VC funds, successes grew exponentially in sales, with several local startups reached IPOs or large equity rounds.
"It's really about the new strategies, tactics and increasing level of sophistication subscription companies need to survive," Cowen told dot.LA about the conference. "It's what makes this year truly exciting."
"The past couple of years have seen a marked increase in funding, bringing greater competition through virtually all sectors," he added, pointing to companies like ServiceTitan, Appetize, ZipRecruiter, ReCharge, Snap Raise! and Bambee as examples.Not to be underestimated is the sheer scale of the number of smaller companies in SoCal that started or exploded in the past two years; it's now the nation's third-densest region for funded companies.
This year's hybrid attendance model will allow people from all over the country access to top thought-leaders in the subscription economy, providing networking opportunities that previously have only been available to locals. Since 2015, the conference has featured panels and keynotes from such luminaries as ZipRecruiter founder and CEO Ian Siegel, Snap's Justin Sternberg, Nextbite founder Alex Cantor, Blackline's Therese Tucker and "Predictable Revenue" author Aaron Ross.
The theme of this year's Conference is "Deep Customer Engagement." The morning's keynote speaker is Nick Mehta, founder of Gainsight, the leader in analyzing customer engagement and deploying strategies to improve engagement.
The afternoon keynote from dot.LA's Spencer Rascoff will touch on SoCal's rapid rise to prominence.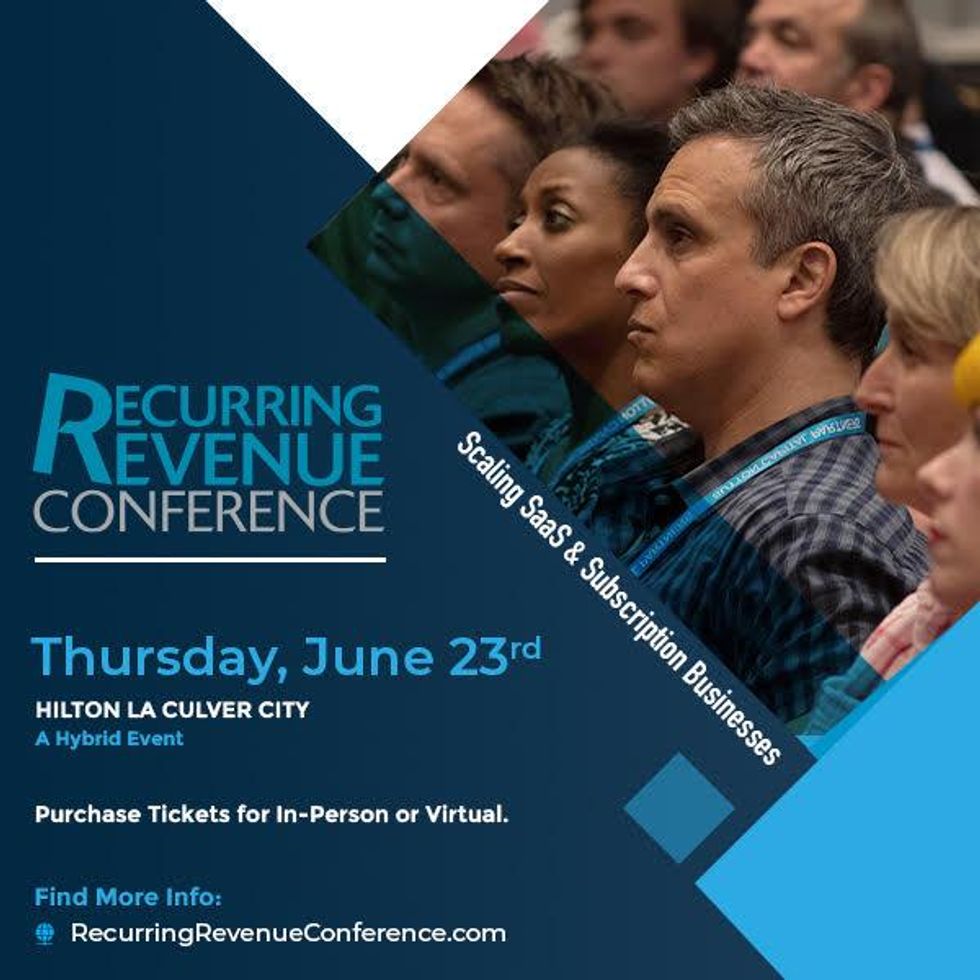 The Recurring Revenue Conference returns June 23rd. (Photo via Sutton Capital)
"We are particularly excited to have Spencer, given his experience in co-founding Zillow, more recently Pacaso and his active seed investing. He is at the pulse of the market and can impart insights to entrepreneurs plus discuss the rapid changes in the marketplace" Cowen told dot.LA.

"Each year, we feature a special panel 'Recurring Revenue Rockstars: Hidden Gems that Might Surprise You,' featuring our region's next generation of breakout companies," Hammerman told dot.LA. "Over a dozen previous rockstars have received major funding or been sold."
"We pride ourselves on creating great and relevant content for the local tech community," she added. This year's panel includes one on analytics, one on fintech, another on winning the talent war and a VC panel called 'Meet the Money," featuring panelists like TX Zhou of Fika Ventures, Minnie Ingersoll of TenOneTen, and Alex Rubalcava of Stage Venture Partners.The event's full agenda can be found here.
The quality of the panels themselves aside, perhaps the most significant reason people attend the Recurring Revenue Conference remains the opportunity to network and reconnect with others in the community. After a two-year hiatus, the Sutton Capital Partners team are looking forward to seeing everyone back together again and connecting with many new innovators who are helping make SaaS one of the most exciting—and dare we say—sexy sectors of emerging technology.
Venue information:Hilton Los Angeles Culver City
For tickets and info: Recurring Revenue Conference
Enter Promo Code: DOTLA229 and save over $200 for Dot.La Readers (limited availability).