Sponsored
Austin Allison's love of real estate surfaced at age four or five when he would work with a hammer in hand alongside his dad, who was a carpenter.

He bought his first house at age 17 and began selling real estate at 18.
Now, Allison is CEO of Pacaso, a second home co-ownership platform he co-founded in 2020 along with dot.LA chairman and former Zillow Group CEO Spencer Rascoff. Allison was also a Zillow executive.
The idea came to him when he and his wife dreamed of purchasing a second home, and found few options to do so.
"We were like most families who aspire to own a second home but could not afford it at the time," he said.
Allison saw an opportunity and a way to make second homes more affordable through a co-ownership model. He also believed that by consolidating multiple owners in one home, it would help the housing market in these communities by filling second homes year round.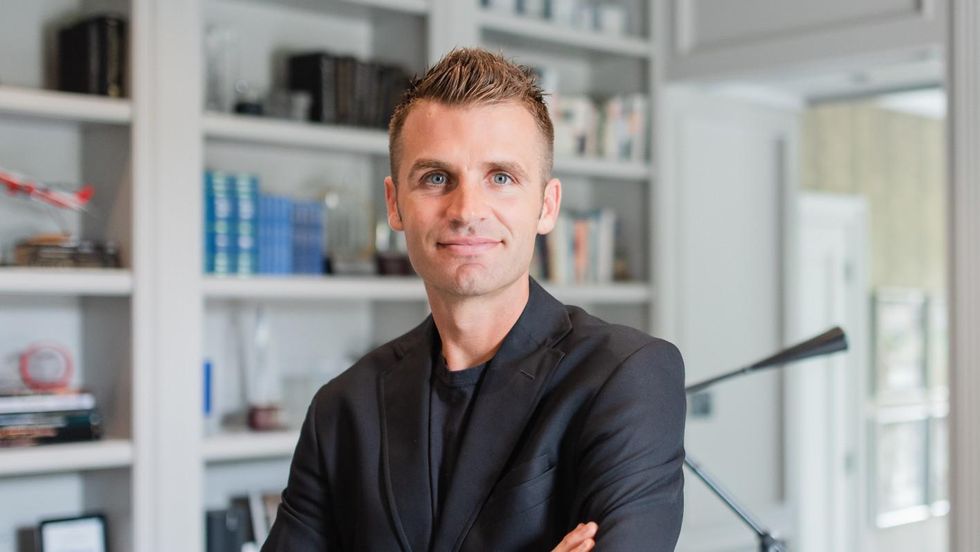 Pacaso co-founder and CEO Austin Allison
The concept of co-ownership isn't new, but unlike "DIY" shared ownership arrangements among family members or friends, Pacaso manages all the details for potential home buyers. Pacaso purchases a home and creates a property-specific LLC. The home is listed through the MLS and on Pacaso's website, and potential buyers can then purchase the share of ownership they want, starting at one-eighth.

Each home has a maximum of eight owners. An owner with a one-eighth share can use their home at least 44 days throughout the year.
Once all shares have been sold, Pacaso transitions to handling ongoing maintenance, LLC oversight, bill payment and scheduling. Pacaso charges an initial service fee, which is a percentage of the home's sale price, and then charges a flat rate of $99/ month per share for its management services.
One of the benefits of buying a home through Pacaso is that buyers can purchase higher-end homes for only a fraction of the cost, making second home ownership more accessible. For example, someone can spend $500,000 to buy a share of a $4 million home. Allison calls this "right sizing" home ownership, because most owners don't need a whole home.
"It doesn't make sense to own 100% of something that you're only going to use 12% of the time, so why not just buy 12%," he said.
George, a Bay Area tech CEO and Pacaso owner in Napa, agrees.
"It was clear the team had really thought about what the shared economy looks like for vacation homes, and what it would look like for me and my wife who want to take advantage of a second home but are busy and active in our work lives," he said. "We're not retired or close to it, so I'm not going to be occupying a second home more than 15% tops. It's a perfect product for someone like me, and that helped us move forward quickly and become owners of a Pacaso home."
Lowering the price of entry for homes in desirable (and pricey) markets is opening up second home ownership to a broader buyer pool. Allison said many Pacaso owners are people in their 40s and 50s with children, and a quarter are non-white and/or part of the LGBTQ community.
Another benefit for owners, especially those who are still working full time or live far away, is not having to worry about the home when they aren't there. Pacaso is responsible for maintenance and management, simplifying the experience of second home ownership.
The model is common in commercial real estate, but not so much in the vacation home industry. It's different than the traditional timeshare structure, which is typically limited to hotels or resorts rather than single-family homes. Timeshare units are shared with up to 52 other people, rather than just seven other families.
Through Pacaso, the buyer owns their share of the property and can sell it on the open market. With a timeshare, residents typically own the right to use the property, not the property itself.
When it comes to wanting to sell the property, the process is similar to whole-home resale. It is listed on the MLS and the value tracks with the local market, which is a huge differentiator from timeshares, which typically lose value.
"One of the biggest hurdles for any buyer is understanding what Pacaso offers that's different from a timeshare. Seeing that there's value in ownership and you get to use it for what you need instead of feeling 'stuck in a timeshare' is hugely important," George said.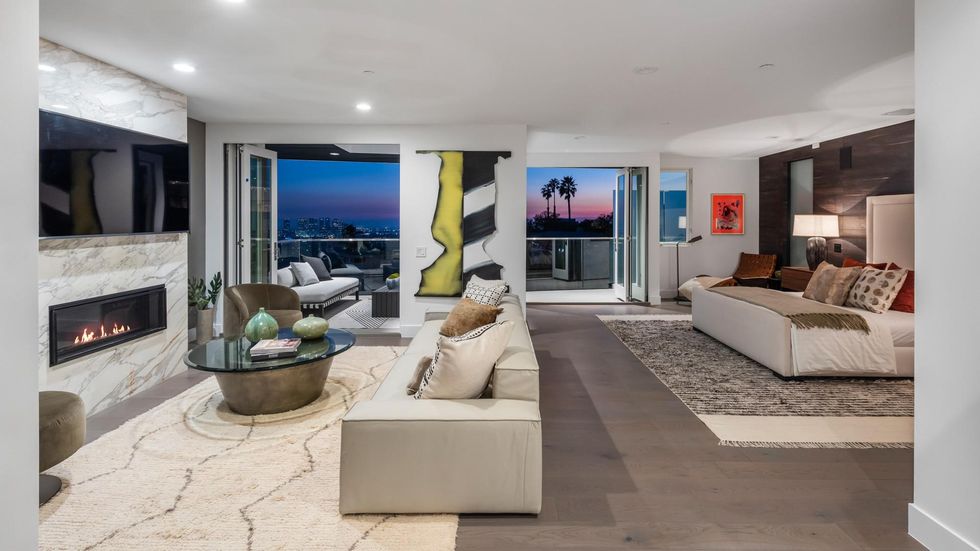 In addition to the benefits for buyers, Pacaso's model also helps the housing market at large by removing up to seven buyers from competition for each home. Demand for second homes increased 100% year-over-year in 2020, according to Redfin, as work became remote and people could work from anywhere. This spike in demand was felt in popular second home markets, where buyers were competing for the same homes needed by local residents. The net effect has been less inventory and higher prices.

Because most buyers of whole second homes only plan to use them several weeks out of the year, the homes sit empty most of the time. This means local businesses suffer, because more often than not, there's no one in the home to shop at local stores and patronize restaurants in the community.
Allison and his wife eventually used their savings and purchased a second home in Lake Tahoe in 2014. They became part of the Lake Tahoe community, meeting neighbors and making friends, shopping locally, frequenting restaurants and finding trails to run on.
He said, "It enriched our lives, which is how we came up with the mission of our company: to enrich lives by making second homeownership possible and enjoyable for more people."
"More people should have access to this dream," Allison added. "It shouldn't just be a privilege that's limited to the top 1%. Many tens of millions of additional people should be able to realize the dream. That's why we created the company, and that's what we plan to do across the globe."
The COVID-19 pandemic has separated friends, family and colleagues and halted most in-person shared experiences. On the flip side, over the past year gaming, sports and entertainment companies have found new ways to help keep us engaged, connected and entertained. Millions of fans are now more engaged online through new interactive and social gaming experiences, virtual concerts with VIP fan sections and rebroadcasts of sporting events and concerts that feature more interactive and on-demand components.

In the future, a mix of in-person, virtual and hybrid events will create opportunities for companies to keep experimenting with new technologies and creating novel revenue streams as we emerge into a post-pandemic world.
Challenges Led to Innovation
At Fenwick, we have seen a number of business and technology trends emerge or accelerate over the past year among our company clients, which include Twitch, Jam City, 100 Thieves, Riot Games, Peloton, Instagram and Facebook. Chief among the industry shifts are:
Increased Fan Engagement and Fan Interaction
Companies are offering new opportunities for fans to engage and interact virtually. The chat feature, now an integral part of the esports experience, provides a way for fans to converse in real time. For instance, through Twitch, the world's leading live streaming platform, fans can participate in esports competitions and attend virtual gaming conferences, offering an outlet for gamers to communicate with one another virtually. Shared viewership and other social components are bringing fans closer to the action and making viewing more social.
More Opportunities for Monetization and Microtransactions
Subscription or membership models, a quick sidebar chat with a professional athlete, inviting fans into a private virtual room to interact with a celebrity and enhanced in-app purchases all offer new revenue generation opportunities. VIP experiences such as exclusive concerts, "meet and greets" and other intimate gatherings can be monetized digitally as well as in person.
Continued Growth of Mobile
Mobile gaming in particular experienced record-breaking numbers and growth last year. As gamers seek more ways to interact with each other and make games more social Jam City — one of the biggest U.S. mobile game companies — is investing in creating more narrative role-playing games and strategy games, hiring a range of Hollywood talent.
Mobile will also continue to grow as more live events go paperless and cashless, requiring attendees to download an app for e-ticketing and other cashless, touchless and contactless transactions. The continued expansion of 5G and AI will enable even more opportunities for streaming and personalization via mobile.
Mobile devices will also house vaccine passports to the extent they are adopted. These are digital codes verifying an updated COVID-19 vaccination that may soon be required to access concert venues and other public places. The passport will likely be stored via QR code or in a digital wallet.
Increased Use and Consumer Adoption of VR/AR
Virtual and augmented reality technologies (VR/AR) have continued to gain traction during the pandemic and helped replace some in-person fan experiences. During the 2020 Shanghai League of Legends Championships, Riot Games realized that bringing fans closer to the action was no longer feasible due to COVID-19. With the help of XR (a blend of VR, AR and mixed reality technologies) the company was able to offer a broadcast that gave the fans a more intimate virtual experience. VR/AR technology is in its nascency but will keep maturing over the next several years.
Expanded Personalization of Influencers
100 Thieves saw content creator and online star Valkyrae become the fastest-growing female streamer of the year in 2020 after she started playing the online multiplayer social deduction game "Among Us." Her popularity continues to skyrocket: according to streaming information database Stream Hatchet, she was the most the world's most-watched female streamer in Q1 2021. This is just one example of the many ways celebrities found new ways to engage with fans during the pandemic, broadcasting from their kitchens and living rooms through Instagram and Facebook.
Peloton's popularity exploded last year, in part, with the help of professional athletes, actors and musicians. Every day users rode with them to compete and/or enjoy the ride.
Legal Trends
With the rise of new digital media, entertainment and gaming technologies, along with the growth and diversification of global audiences and the advent of entirely new business models, we are seeing novel legal challenges and opportunities. Many are related to:
* The production and livestreaming of interactive shows
* Messaging and video chat-related companies that operate chat services for younger users, in particular privacy concerns and questions around content moderation
* An array of regulatory issues have cropped up in the booming esports industry around franchise and licensing agreements, sponsorship and player contracts, and streaming and fan engagement. Issues include FTC disclosures of paid influencer relationships, whether esports agencies collect data offline, online and through new technologies including biometrics, and whether esports agencies are required to be talent agencies under applicable law
* For companies streaming video, CVAA (Century Communications and Video Accessibility Act) compliance and accessibility requirements and FCC registration
* Securities, financial regulatory and intellectual property issues involved with digital assets (including NFTs)
The Long-Term Effects of the Pandemic
We anticipate many of the innovations we saw during the pandemic to further accelerate in this new era. Even as live events return, we expect they will be at lower capacity and feature more hybrid experiences.
Many exciting innovations will continue this year as companies continue to adapt to a sports, gaming and entertainment world that will not return to what it was before the pandemic.
About the Authors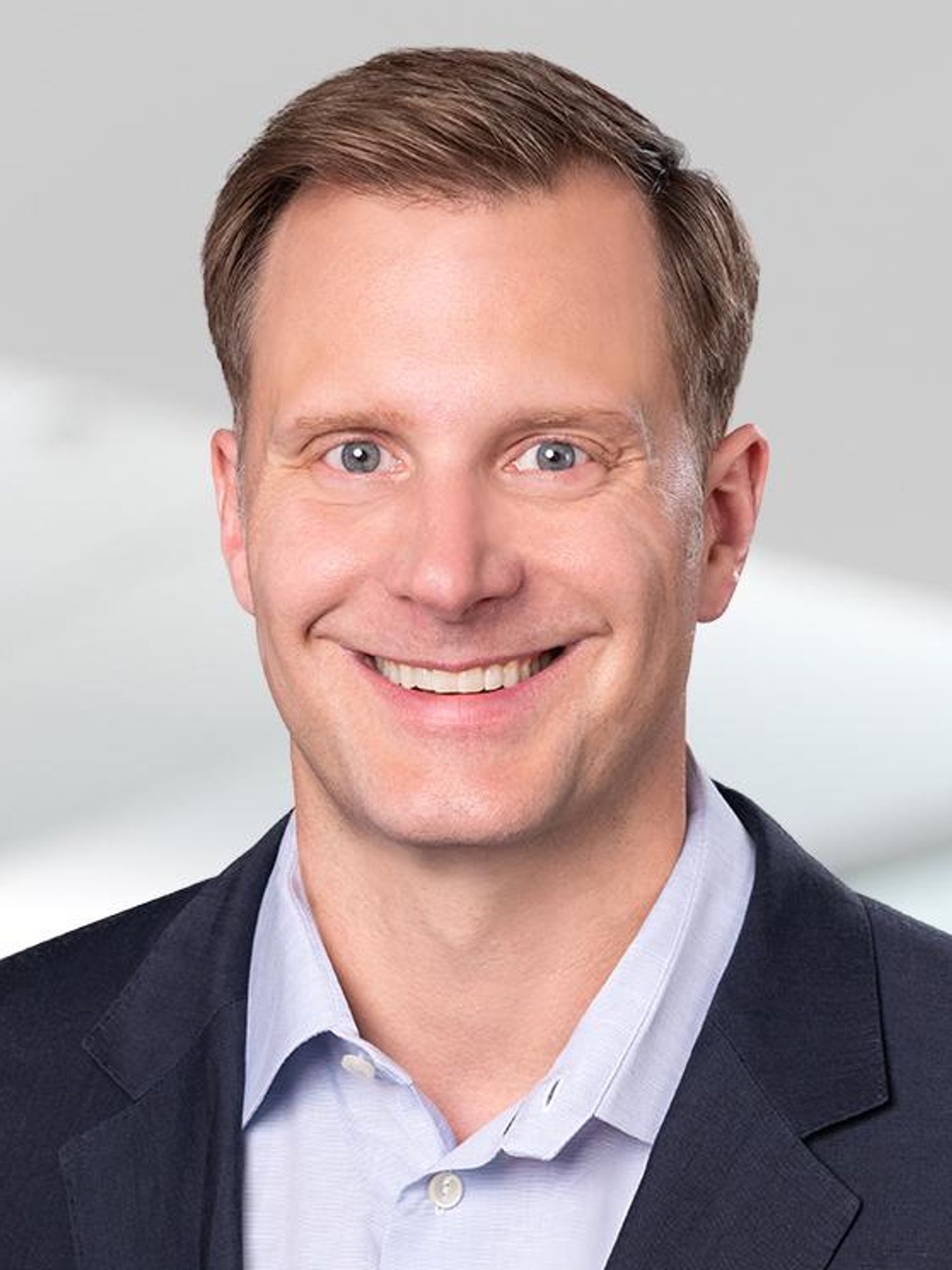 Andrew is a co-chair of Fenwick's consumer technologies team, as well as a principal member of its fintech/blockchain group. He works with clients in a number of verticals, including ecommerce, consumer tech, fintech, blockchain (NFT, DeFi, Layer 1, and others), marketplace, CPG, mobile, AI, social media, games, and edtech, among others. Andrew leads significant and complex strategic alliances, joint ventures and other collaboration and partnering arrangements, which are often driven by a combination of technological innovation, industry disruption, and rights to content, brands or celebrity personas. He also structures and negotiates a wide range of agreements and transactions, including licensing, technology sourcing, manufacturing and supply, channel partnerships and marketing agreements. Additionally, Andrew counsels clients in various intellectual property, technology and contract issues in financing, M&A and other corporate transactions.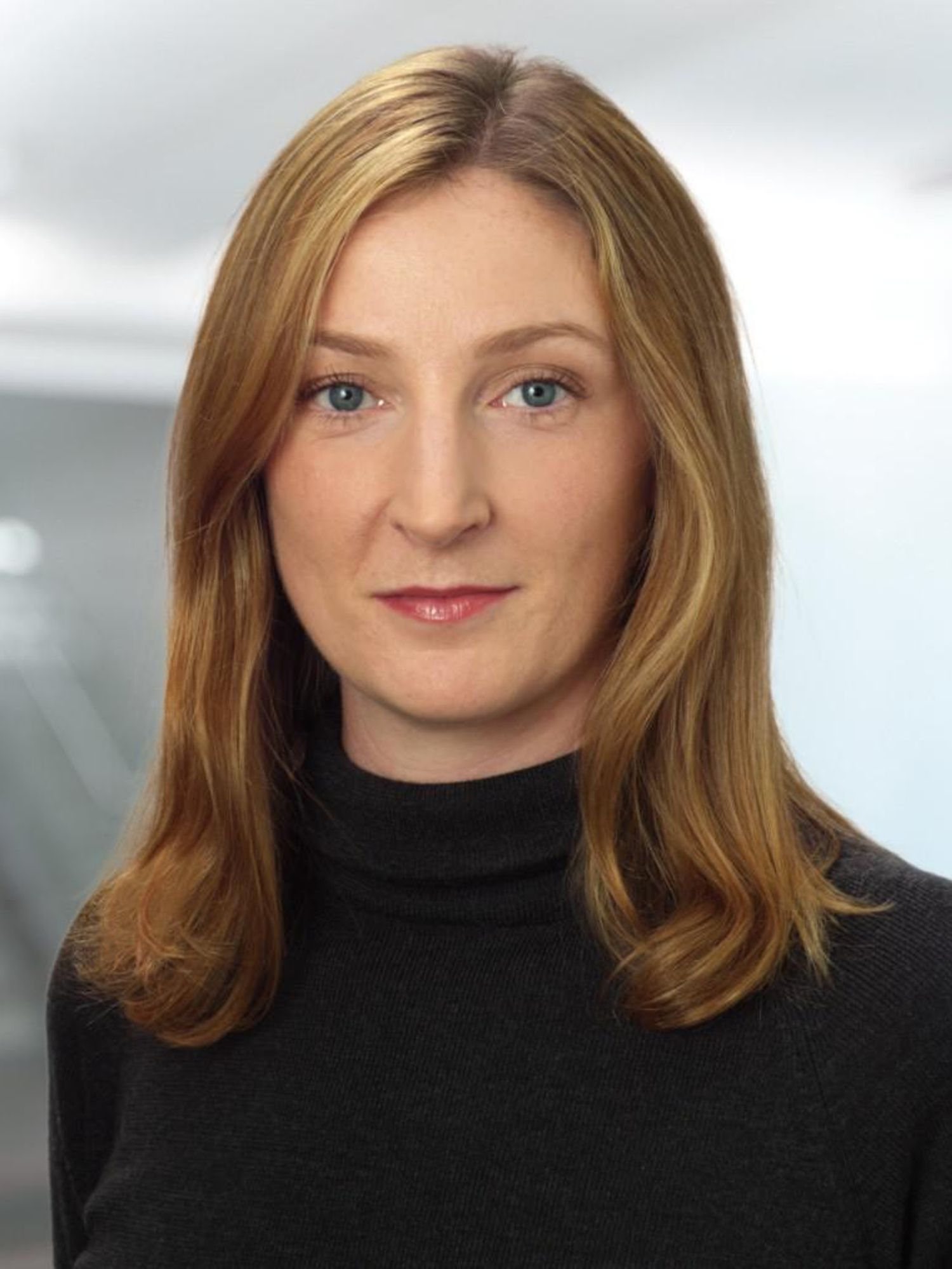 Jennifer, who leads Fenwick's copyright group and games industry group, is a top advisor to cutting-edge companies in the video games and interactive entertainment industry. Serving as a
"primary care" counselor to companies, Jennifer advises clients on intellectual property,
technology and media transaction strategy; copyright registration, protection and dispute
resolution; and business model analysis and risk management. Her practice encompasses a wide range of industries, including: Advertising, Content (digital streaming, movies, distribution), eCommerce and retail, eSports, Fashion and jewelry, Gaming, Hardware/devices, Influencers (YouTubers, etc.), Sharing economy (food, travel, transport), Talent, and Virtual reality (VR) and augmented reality (AR).
Jennifer is a go-to authority for games and esports matters. She regularly authors thought leadership and is an in-demand speaker in the space.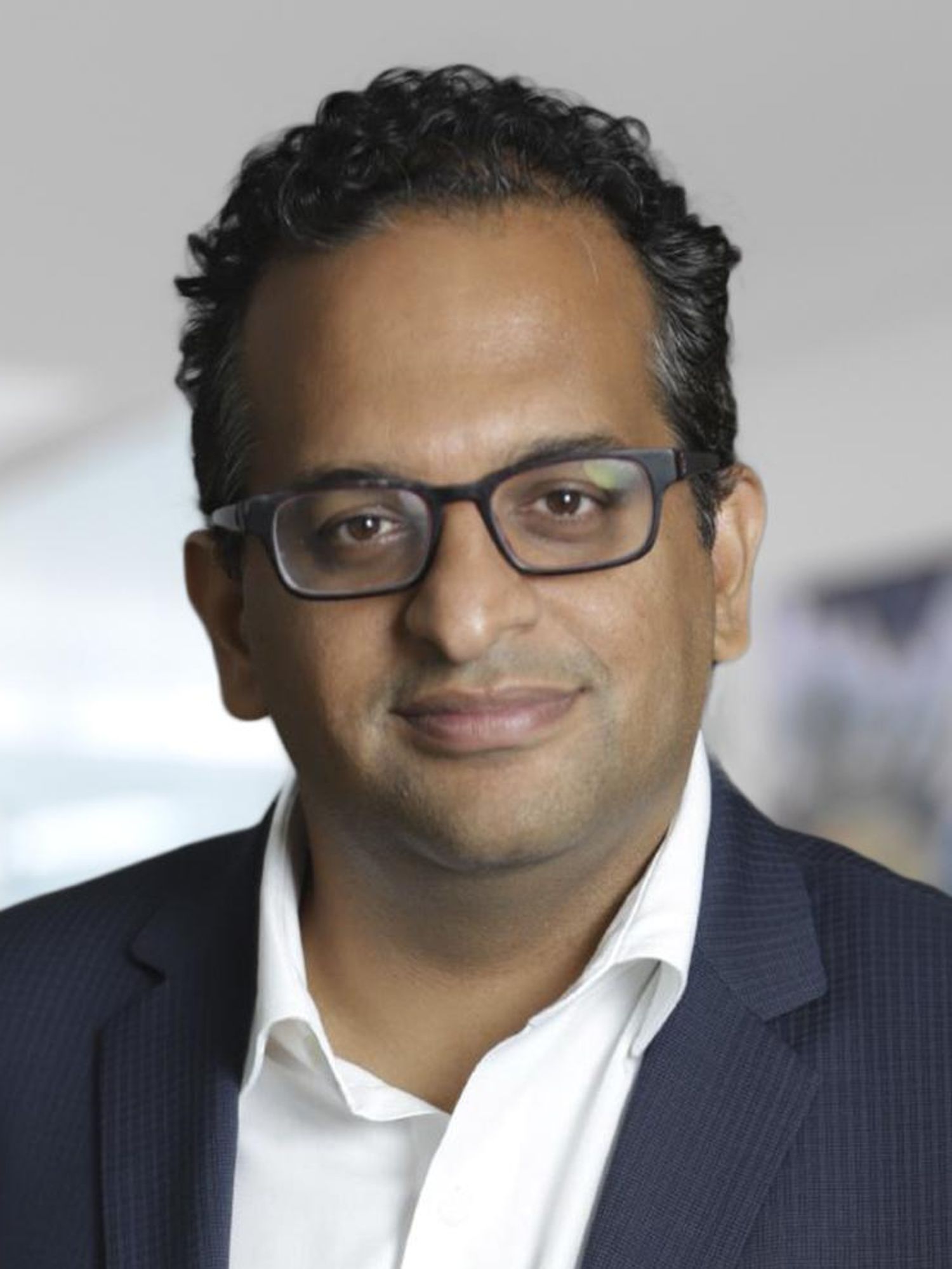 Vejay helps clients navigate the convergence of technology, advertising, media, ecommerce and entertainment, and advises on the potential impact for his clients from a commercial, intellectual property, regulatory and privacy standpoint. He regularly advises venture-backed companies across numerous industries, including games, media-tech, marketing-tech, blockchain, fintech, proptech, augmented and virtual reality, artificial intelligence and machine learning, fashion, retail, beauty and consumer product companies over their entire lifecycle. In addition to his startup practice, Vejay has deep industry knowledge in advertising, media and entertainment focusing on content distribution and licensing arrangements, and talent/influencer deals both in traditional media and digital distribution.
About Fenwick
Fenwick is one of the world's top law firms focused on technology and life sciences, with leading Games and Digital Media and Entertainment practices. The firm has been involved with advertising, media, entertainment and games companies – advising on their challenges and helping capitalize on their opportunities – since the genesis of the digital revolution.
The firm opened its Santa Monica office in early 2019 to better serve more than 300 clients in the Los Angeles region, which include innovative startups, established companies and venture capital investors. If you'd like to connect with one of our attorneys, please click here to contact Zaharit Chen, Business Development Manager.
Related Articles Around the Web
My, how times have changed.

Five years ago, Eric Yuan, chief executive officer and founder of video conferencing company Zoom, was asked to deliver an insider's look at his business at the influential tech-savvy conference Montgomery Summit in Santa Monica.
But there was a catch: He wanted to show up online, not on the dais.
Yuan did not end up giving his presentation at the Summit that year. At the time, Jamie Montgomery, who runs March Capital, the Santa Monica-based venture capital firm that invests in breakthrough technology companies in person, remembers his reaction, "What the hell is Zoom?"
Fast forward to today's world.
For The Montgomery Summit scheduled on March 3-4, billionaire Yuan will finally get his way – attributed largely because of a surging worldwide pandemic that has taken the lives of more than half-a-million people nationwide.
He'll dial in to registered attendees of the Summit via Zoom, and deliver the keynote address at The Montgomery Summit's first all-virtual conference. "It is hilarious," said Montgomery of his own ironic about-face on the adoption of Zoom, the lifesaver video conferencing tool tossed to society to keep business and everyday activities afloat.
The influential Summit, which since 2004 has been held every year at the Fairmont Miramar Hotel & Bungalows in Santa Monica, will go largely behind paywalls next week because of the coronavirus. In Los Angeles County, coronavirus has caused 20,000 deaths and infected 1.1 million, according to public health officials.
In recent weeks the officials have seen a sustained decline in new cases, hospitalizations and deaths, suggesting the county may be turning the corner from a vicious autumn and winter surge that killed about 12,000 people.
Still, Montgomery is taking no chances, and began planning for the virtual conference almost as soon as the last annual event wrapped up a year ago. The format is essentially the same, with over 100 hand-selected private companies pitching at an event attended by 1000s of registered founders, top-flight investors, entrepreneurs, and executives.
Broadcasts will happen on YouTube, LinkedIn or through the Montgomery Summit's website. Private breakout rooms with tech leaders in one-on-one meetings also can be arranged where the suits can talk money, pre-IPO strategies or exit plans.
The Montgomery Summit is an invitation-only gathering of entrepreneurs, senior-level investors and top executives from private growth technology companies and venture capital firms. The event features presentations from keynotes, panels and salons, and facilitates important conversations and meetings between attendees.
Founded by March Capital founder Jamie Montgomery, the event was previously known as The Montgomery Technology Conference, and has for 18 years provided unparalleled opportunities to meet a diverse blend of technological visionaries and innovators from all over the world.
Some of the major themes up for discussion at this year's Summit include:
· The rise of the female entrepreneur. "There's a new era where women define their own career," Montgomery observed. "It's fantastic." Fireside chats are planned with Alexa von Tobel, founder and managing partner with Inspired Capital, a New York City-based early-stage technology venture fund focused on supporting the next wave of entrepreneurs, and Ruzwana Bashir, founder and CEO of San Francisco-based Peek.com, a one-stop shop for travelers and locals looking for new experiences, ranging from surfing lessons to Hollywood celebrity home tours.
· The innovation economy. "You really need to think about where the opportunities are in society and what government can do more of to help provide access to these opportunities," Montgomery observed. "It has the highest returns."
· Future of software. "Corporations can help address a number of real issues in America," said Montgomery, citing how software can help the "unbanked," design job training programs and help in education.
· Intersection of cloud computing and genomics. Montgomery sees growing investment appetite in the application of cloud computing, artificial intelligence and data sciences to genomics that target therapies and vaccines. "What is the next Amgen?" queried Montgomery of this emerging area of a booming economy focused in Southern California and Boston.
The conference also includes major keynote speakers from a Who's Who list in the tech world.
Among the mover and shakers are Darius Adamczyk, chairman and CEO of Charlotte, N.C.-based Honeywell International Inc.; John Chambers, founder and CEO of JC2 Ventures and former long-time head executive of Cisco Systems Inc., a San Jose-based network systems maker; Bill McDermott, president and CEO of Santa Clara-based cloud firm ServiceNow Inc.; Bernard Kim, president of the San Francisco-based interactive entertainment firm Zynga Inc.; Alex Taylor, president and CEO of Atlanta-based Cox Enterprises Inc., a private communications and automotive services business; and, Francis deSouza, president and CEO of San Diego-based life science tool manufacturer Illumina Inc.
Register for the 2021 Summit here. If you have any questions, contact info@montgomerysummit.com.
Related Articles Around the Web