Researchers at the University of Southern California, Emory University and the University of Texas Health Science Center have received a federal research grant to create a mobile app for contact tracing the novel coronavirus that hopes to track a person's real-time location and symptoms "for quarantine and decontamination." The project would use collected data to calculate a type of credit score of your COVID-19 risk and uses that to help calculate an aggregate risk score for locations like your neighborhood grocery store over time.
As part of the National Science Foundation Rapid Response Research award, created for situations like the ongoing pandemic, USC's Cyrus Shahabi, a professor of computer science, electrical engineering and spatial sciences, and chair of the Computer Science Department was granted $67,185. The project, entitled "REACT, for REAal-time Contact Tracing and risk monitoring via privacy-enhanced tracking of users' locations and symptoms" is a multi-university with researchers at Emory University and the University of Texas Health Science Center, with total funding at $151,477. Work officially begins on Friday.
The universities hope to have a working mobile app by August, in time for the start of the fall semester, Shahabi said.
It's yet another digital twist on contact tracing, a pillar of public health and infectious disease control that can be onerous detective work. It involves identifying those who have been in contact with infected persons to help isolate and limit spread of a virus, especially during epidemic — or, in this case, pandemic conditions.
Enabling such efforts have become a recent focus by governmental entities and organizations. In California, Gov. Gavin Newsom has said that contact tracing capacity and expanded testing are crucial measures that need to be in place before stay-at-home orders can be loosened. That includes establishing a contact tracing "workforce" and developing a statewide training academy to train 10,000 workers to do contact tracing.
Shahabi envisions a use case where people with higher personal risk scores might decide to stay home or get tested for COVID-19, and where areas that are deemed high-risk because people are later known to be infected, like a particular supermarket, might be avoided. Policymakers could warn the public to avoid an area that's known to be a potential hotspot of infection.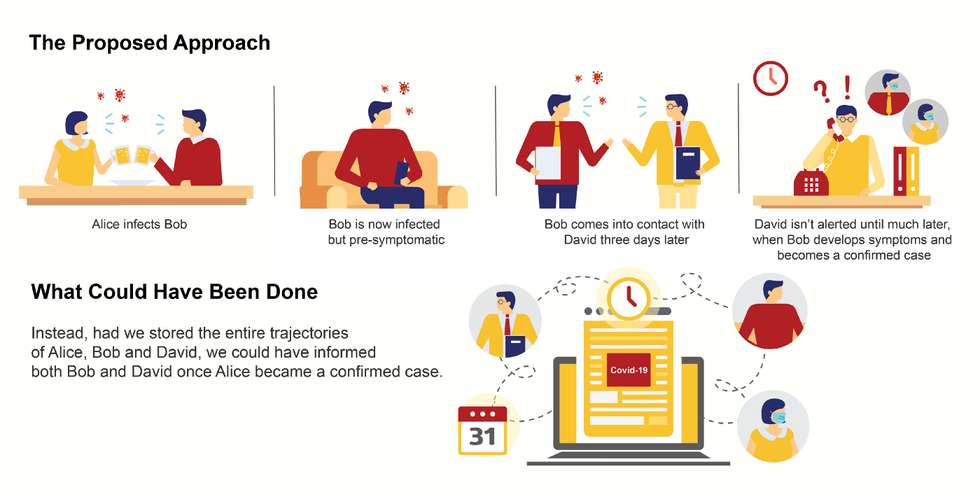 Graphic by Haotian Mai/USCassets.rebelmouse.io
The main problem with contact tracing is that it relies on human memory, in this case over as long as a 14-day period, which can be especially faulty, Shahabi said. It also has a built-in delay between when an infected person is identified and when those who have been exposed are notified. Immediate isolation is only possible with digital contact tracing, he said.

A recent Science research report found that SARS-CoV-2, which causes the disease COVID-19, is spreading "too fast to be contained by manual contact tracing, but could be controlled if this process was faster, more efficient and happened at scale" using digital methods like a mobile app.

While companies like Apple and Google who have engaged in a rare collaborative effort to create an "exposure notification API" that would be utilized to inform people via bluetooth signals on their phone that they may have been near an infected person -- allegedly without jeopardizing privacy.
Shahabi said that Apple and Google's proposed method could provide many false positives or negatives, because it doesn't take into account factors like whether a person is wearing a mask or how close they are. For those who are warned, it could be unclear as to what to do about it, and eventually people may become inured to alarm bells that are raised because of it, he said.
Countries such as South Korea or China have used location-based digitized contact tracing. However, it has only been successful because citizens are forced to download it, opt into location monitoring, and regularly check in or otherwise be visited by enforcement authorities, according to Dr. Jeffrey Klausner, a professor of medicine in the division of infectious diseases at the David Geffen School of Medicine at UCLA who has worked in contact notification for 25 years in areas like HIV in the United States.
"In that setting where there's 100% mandated compliance, it's been shown it can work, in our setting in the United States, I don't see that really happening," Klausner said. "We have enough problems with governors issuing orders and denying free personal movement, that the idea that people are going to be ordered to download apps to monitor their movement is highly unlikely and probably not constitutional."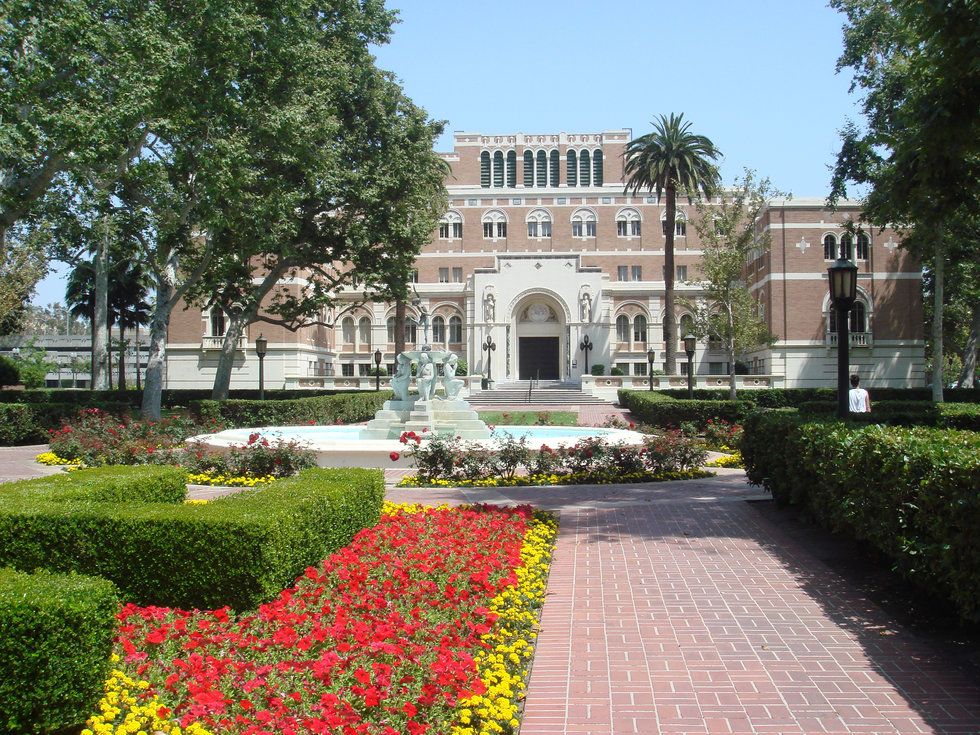 USC's Doheny Library. upload.wikimedia.org
Privacy advocates have repeatedly raised alarms over efforts by governments in China, South Korea, Israel, and other areas in the world to stop the viral spread through surveillance, and have warned about ensuring that any privacy tradeoffs are narrow and time-limited.

"There's several red flags," said Bennett Cyphers, a staff technologist with the Electronic Frontier Foundation, a nonprofit digital rights advocacy group. That includes the fact that GPS, when you're not in an area with tall buildings, provides accurate information roughly down to 15 feet. Precise location data isn't accurate enough to do reliable contact tracing. If people choose to limit the specificity of their location data, then it will be even worse.
"Even if I just stay in my house all day, there are probably hundreds of people within a thousand feet of me that I never interact with," Cyphers said.
Shahabi has repeatedly brought up concerns about privacy implications of the work in an interview with dot.LA and in the grant itself, stating that "such use also heightens concerns on individual privacy and data abuse" and that there needs to be "a careful balance or privacy protection with public health benefits."
The app would enable users to control and refine how frequently their data is captured and how detailed it is, the grant states. The grant would also investigate "privacy-preserving" ways to share collected data for further research studies.
Shahabi would aggregate the risk scores for individuals using AI to calculate risk scores for community areas as part of what he wants to call his pandemic tool kit, or Pandemic Risk Evaluation Platform (PREP). He believes that this aggregation would somewhat alleviate individual privacy concerns for public use of the data by policymakers and others, and is also less potentially problematic than the Apple and Google method.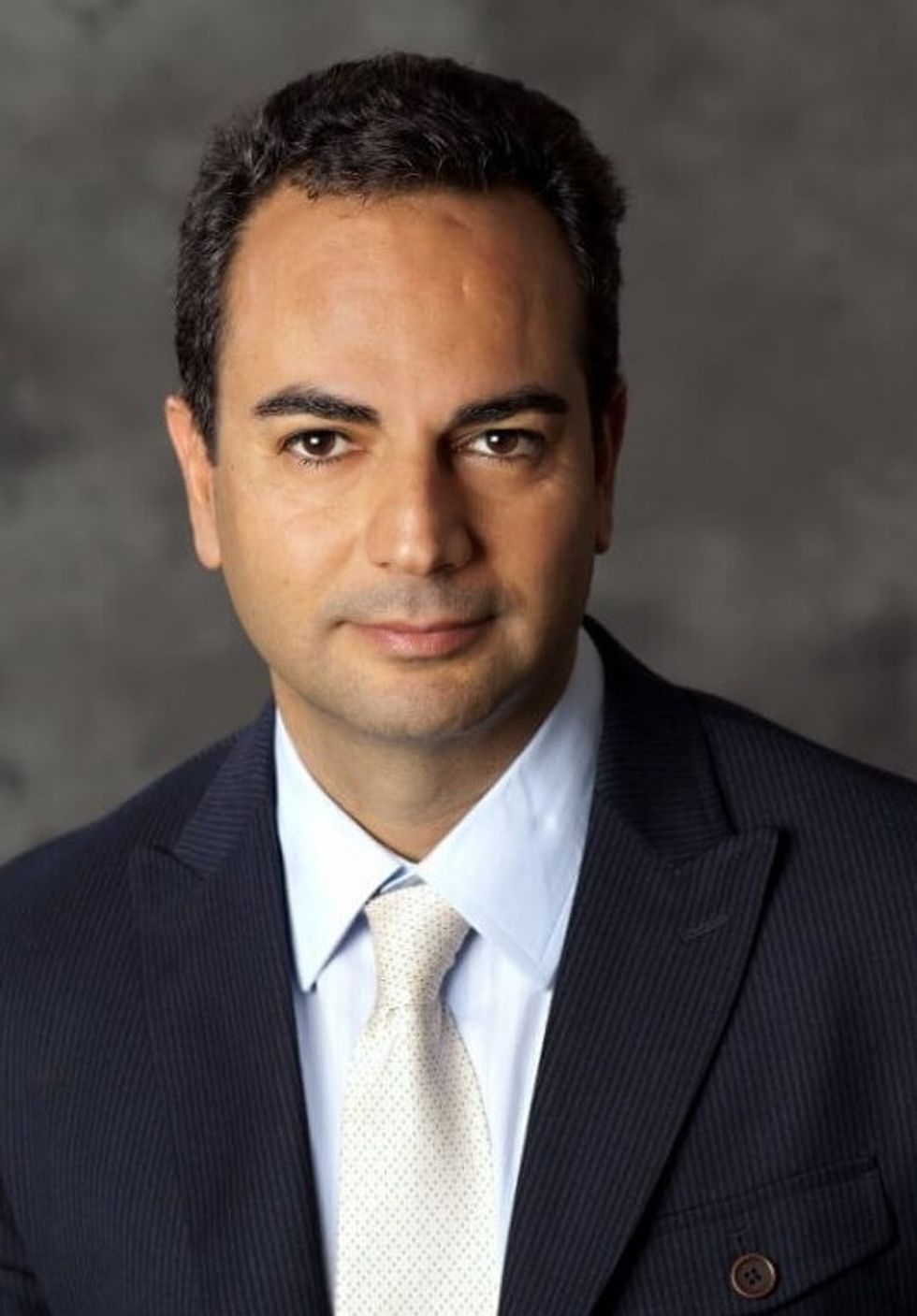 Cyrus Shahabi, USC professor of computer science, electrical engineering and spatial sciences, and chair of the Computer Science Department.
Shahabi said he is working on getting some raw location data from an outside company to begin doing some risk analysis work.
For privacy advocates like Cyphers, the concern is if user location data is ultimately collected and stored by a single entity, it ups the privacy risk to people who participate. And the privacy risks are still "massive" even with low-resolution data, he said. The data can give a general idea of where a person lives and works, plus when the person arrives there and elsewhere. Such cell-site data is used by police to make cases regularly.
Risk scores could also become problematic if a school or employer requires students or workers reveal them as a condition of receiving a benefit, entering a building or returning to their office, Cyphers said. How the scores are created, whether users are informed about what makes them up, and how they're used are all crucial questions that need to be transparently answered.
"When you introduce 'scoring' that takes other factors into account, it complicates everything, and increases the risk that users will be misinformed or discriminated against due to factors beyond their control," Cyphers said.
In China, the government has used Alipay Health Code, giving citizens a QR code inside the app that's colored red, yellow or green to indicate your health status, with the color green enabling you to travel freely. Law enforcement authorities were involved in the app's development, according to China's state-run media.

Klausner, the epidemiologist, said "we generally feel that voluntary notification where we educate people and empower them with tools to do the notification themselves is the most effective (way) and we've built digital tools for them to use over the past few decades," including a new one that lets you notify people swiftly and directly via text or email immediately and directly.
He added: "It's going to be difficult to get Americans to agree to involuntary surveillance" and to agree to download or opt into such location tracking on a basis large enough to be effective.
--
Do you have a story that needs to be told? My DMs are open on Twitter @latams. You can also email me, or ask for my Signal.