Swoop is hoping to do for group transportation what Quickbooks did for accounting.
The platform service that tracks jobs for bus and limo drivers and their passengers just scored a $3.2 million seed round led by Signa Venture Partners, South Park Commons and other angel investors.
Started by chief executive Amir Ghorbani, Swoop aims to digitize business for the mom-and-pop companies that ferry people to corporate events, weddings and other group outings. Ride-sharing apps may be ubiquitous, but there remains a $40 billion U.S. market that's still largely analog in group transportation, according to the company.
"This whole business was run on pen and paper," said Ghorbani who grew up running around his parents' limousine dispatch center in the 1990s. He said his father, who immigrated from Iran, plastered the center's walls with pictures of the celebrity de jour — from Madonna to Tupac — who rode in their limos.
As a teenager, Ghorbani helped run his parents' transportation service, writing down job leads for them. After he graduated from college, he took a larger role and was struck by the persistent use of so-called "trip sheets" in the industry.
The info would tell drivers details of each ride, but in order to read it, drivers had to come into the dispatch center. Often pieces of information would get lost.

"Being around that, it became apparent — it was kind of an 'a-ha' moment — this industry needs a technical advancement from booking to dispatch."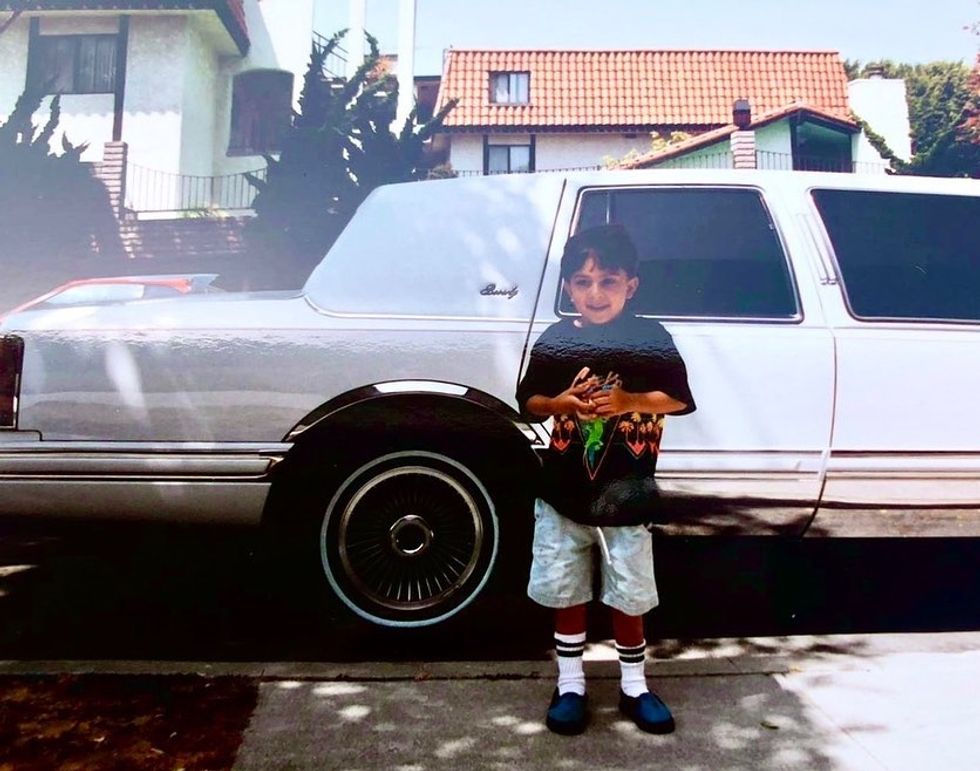 Swoop co-founder and chief executive Amir Ghorbani at his parents' limo business.Courtesy of Swoop
The Los Angeles-based company will use the funds to build out its service, which is already being used by companies like Netflix, Nike and Airbnb.

Ghorbani had help from two longtime friends in creating Swoop: Co-founders Pete Evenson, a high school friend, and Ruben Schultz — whose parents came from the same region of Iran as Ghorbani's. Schultz, who runs operations, left Facebook to launch the company. Evenson focuses on sales.
Last year, the three-year-old service had 120,000 passengers with around 6,000 trips. Swoop caters both to providers and passengers.
"It's almost like what QuickBooks does for the accounting world we do for the transportation business," said Schultz.
The business management platform charges a flat fee for around $400 per month and works in conjunction with Swoop's consumer-facing business which matches transportation groups with companies, planners and other users looking from a group ride. Swoop takes a 15% to 20% commission for rides that it generates.
"It's a marketplace where we create more business for them," Schultz said. "Their vehicle utilization is at only 4.9%. So vehicles are standing around a lot of the time."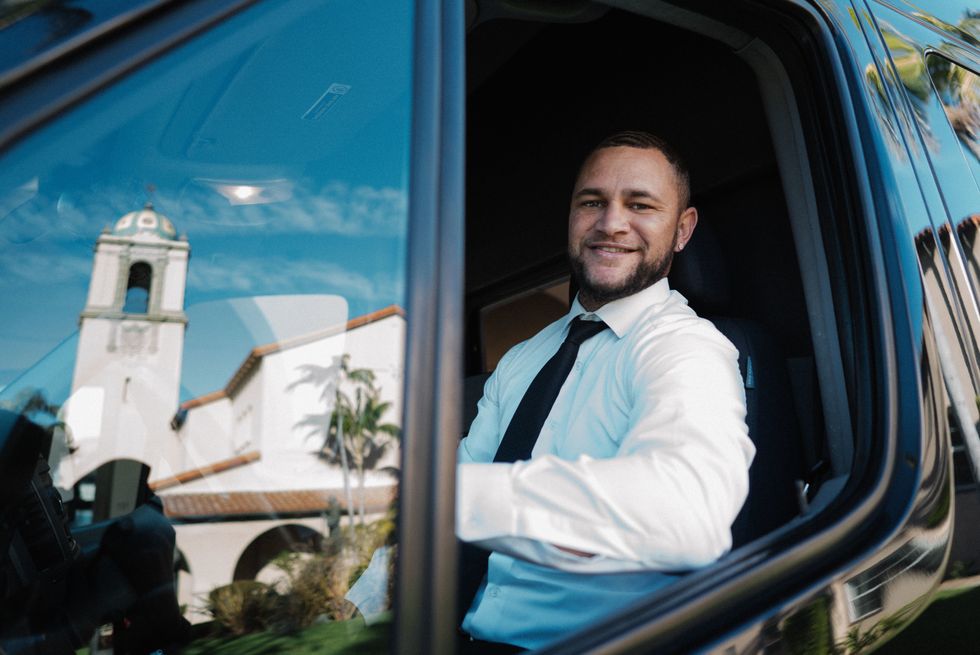 A Swoop driver inside his vehicle.
The application allows operators to track their vehicles, do payments through the service and communicate with customers. It also provides a single point of contact for corporate planners who regularly plan flights and other travel with online booking systems.

For Ghorbani, who as a child grew to know many operators, the business really provided him a way to help them. Many of the transportation owners were immigrants or working folks that didn't have the capital or tools to leverage technology in a way that would grow their business. Creating the company, he said, felt right.
"Being around (those operators) felt like family," he said. So this became — you could call it — a life calling."
Related Articles Around the Web