russia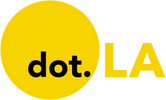 Get in the KNOW
on LA Startups & Tech
X
russia
Image from Shutterstock
A new report by nonprofit group Tracking Exposed has found that TikTok's platform in Russia is awash in pro-war propaganda supporting the country's invasion of Ukraine, despite the social media company's attempts to restrict such content in the country.
On March 6, TikTok announced a ban on new content uploads in Russia in response to the Putin regime's anti-free speech "fake news" law, which seeks to quell opposition to the invasion of Ukraine. Yet Tracking Exposed identified a nearly three-week period in which the ban was inconsistently applied and Russian users were able to post new content on the video-sharing app. And with TikTok also banning content from outside of the country, its platform in Russia has been inundated with pro-war propaganda as a result.
By tracking hashtag use on TikTok, the digital rights group found after the ban was announced, 93.5% of war-related content created in Russia was in favor of the invasion, while only 6.5% opposed it. Before TikTok's ban, the balance of pro-war to anti-war content was "roughly equal," according to Tracking Exposed.
The Chinese-owned app, which houses its U.S. headquarters in Culver City, did not properly implement its ban until March 26, the report noted. Now, with new uploads from inside Russia not possible and uploads from outside of the country banned, TikTok's Russian platform is a sea of pro-war content—one that shuts users off from the realities of the war.
"Now, Russians are left with a frozen TikTok, dominated by pro-war content," Tracking Exposed co-director Marc Faddoul said in a statement. "There will be no 'Russian Spring' on TikTok."
A TikTok spokesperson told the Washington Post that the company "has not made any changes to our service in Russia since March 6," but acknowledged that "with respect to implementation, we continue working to enforce those changes."
Alex Stamos, director of the Stanford Internet Observatory, told the Post that the Chinese government's close ties to Russia may have influenced Chinese parent company ByteDance's approach to TikTok's policies. The spokesperson for TikTok denied Stamos' sentiment.
Since Russia invaded Ukraine in late February, TikTok has
come under fire
for spreading misinformation about the conflict, including false and misleading clips on its platform that deploy deceptively edited footage and audio.
From Your Site Articles
Related Articles Around the Web