There's such a stigma around menopause that even doctors misdiagnosed Catherine Balsam-Schwaber's pre-menopausal symptoms.
The CEO of Kindra — a Los Angeles-based menopause wellness brand that just closed a $4.5 million seed funding round — said when she was nearing 50 she could feel changes in her body. She didn't recognize that it was menopause because she didn't know enough about the hormonal changes women go through and neither did doctors.
Menopause has a total of 34 symptoms, which often go untreated because of the stigma surrounding conversations. According to the 2020 Menopause Report, only 36% of women felt moderately or very prepared for menopause.
"If you don't have the language to explain this information, you can't get the help that you need," Balsam-Schwaber said.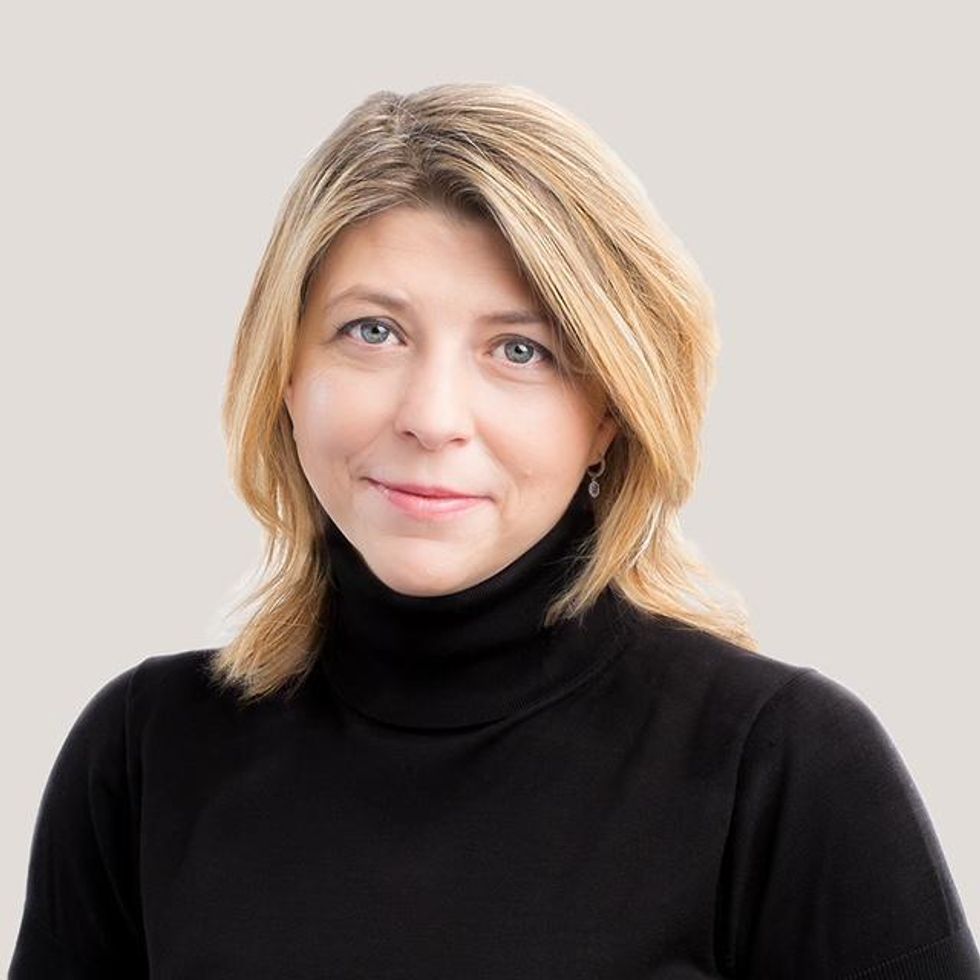 Kindra CEO Catherine Balsam-Schwaber
The round was led by the Female Founders Fund. Primetime Partners, Anne and Susan Wojcickii, Katie Couric Media, The Community Fund and H Ventures are also investors in this round.
Founded in 2019, through a partnership between P&G Ventures and M13, the rare menopause-focused startup fills a hole in the market for products and services addressing menopausal symptoms including: vaginal dryness, hot flashes, sleep disruption and fatigue (including brain fog and mood imbalance).
"By 2030, we will have more women between the ages of 40 and 64 than women under 18," said Abby Levy, managing partner and co-founder of Primetime Partners. Yet women's health is still largely excluded in research.
Although there have been positive trends (women's participation in clinical trials increased to 72% in 2019), there's still a long way to go. Women were only added to clinical trials in 1993, and in 2018 only 56% of trials included women.

"A sector that has long been ignored by venture capital, the women's health space is one of the most promising areas of investment with women controlling 80% of all healthcare buying and usage decisions in a $3.5T healthcare industry," Female Founders Fund Founding Partner Anu Duggal said.
Current products in the market are sorely lacking, according to Balsam-Schwaber.
"Until our own patented applicator, the only lotion applicators in the market were invasive with potential of increasing discomfort and/or risks." Many women still resort to coconut oil as their go-to treatment.
"We are building a new market. A market for menopause products hasn't really existed before now," Balsam-Schwaber said.
Kindra's daily lotion addresses one of the most common issues menopausal women face: vaginal dryness.
On a recent intergenerational education session for Mother's Day, participant moms explained to their grown-up daughters that they never talked about their menopause because they never had the words to explain it.
"It was a revelation," she said.
Kindra plans to use the funding infusion to further research and build their outreach.