copper cow coffee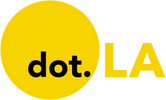 Get in the KNOW
on LA Startups & Tech
X
copper cow coffee
Keurig and Nespresso made at-home coffee brewing as easy as pressing a button. Debbie Wei Mullin, the founder and CEO of Copper Cow Coffee, wants to slow things down—and cut down on plastic.
Her product is a pour-over filter filled with a single serving of ground Vietnamese coffee, a smell and taste she grew up surrounded by at home in California. Unlike beans grown in South American or Africa, she said, these are nutty with undertones of mocha. It's brewed strong — traditionally for 10 minutes in a metal filter called a phin — and mixed with sweetened condensed milk.
But outside her house, and even as the specialty coffee industry picked up, Mullin didn't see the drink on grocery stores shelves or in cafes.
"How do you make this more attractive to the American consumer?" the chief executive said. "They're going to want a full cup of coffee and something really easy to make."
On Tuesday, the Los Angeles-based startup closed a $8.5 million Series A round to launch new flavors and design a compostable coffee filter.
The funding comes as more Americans working from home are upgrading their coffee brewing supplies. The market research firm NPD reported one million more coffee and espresso machines were sold in 2020 from late February to the end of July compared to the previous year. In April, Nestle reported a 17% sales jump for its Nespresso products.
When the pandemic began, Mullin's plans to stock hotels with Copper Cow were put on pause. But, since shipping out her first box of coffee kits in 2017, the company has tripled revenue annually. That includes direct-to-consumer sales, a monthly subscription service and retail sales in 3,000 stores including Whole Foods and Walmart.
"It's for somebody who orders lattes and pour-overs at cafes but is too intimidated to try making them at home," said Mullin, who sources the beans from a co-op in Vietnam before grinding and packaging them in California.
"Keurig is just a really not pretty way to brew coffee—to put lukewarm water in a plastic cup compared to actually brewing a single serve coffee like this," she said. "Speciality coffee is what people expect to drink. Instead of forcing people to drink pods and choke them down, they're going to be able to have this more premium experience."
The round was led by Cultivian Sandbox and Arborview Capital with participation from Siddhi Capital, Silverton Partners, Social Starts, Montage Ventures, CRCM, and Stormbreaker Ventures. The boost brings Copper Cow Coffee's total funding to about $11 million.
Related Articles Around the Web