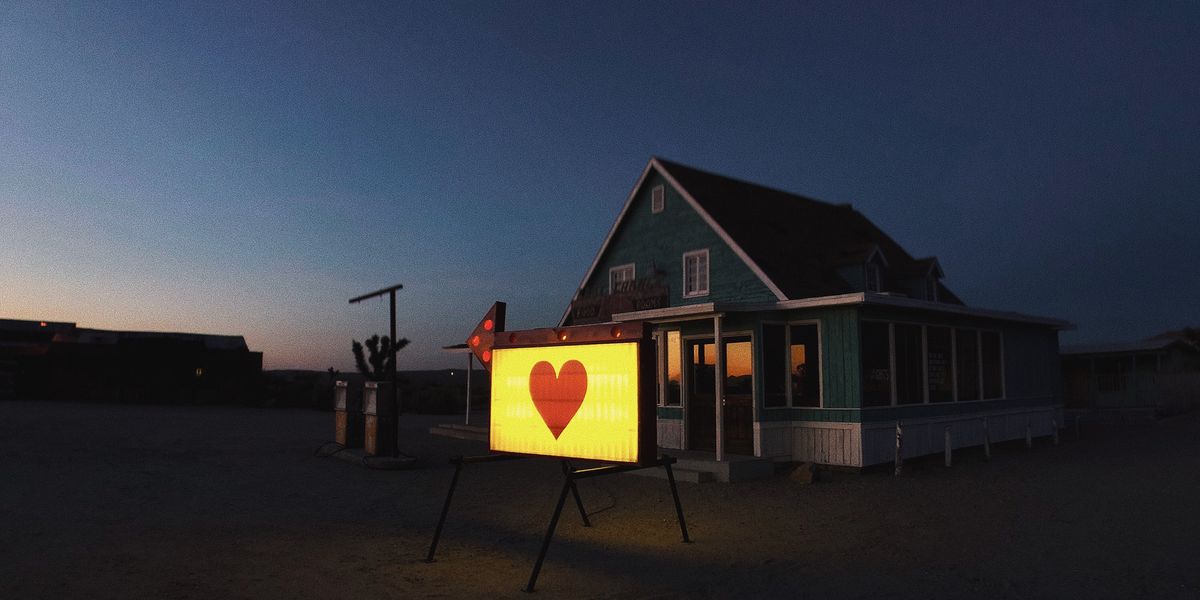 Photo by Carl Nenzen Loven on Unsplash
This is the web version of dot.LA's weekly round-up newsletter. Sign up to get the latest news on Southern California's tech, startup and venture capital scene.
The "influencer house" concept was born out of practicality (and admittedly took inspiration from the "startup house" conceit already popular among tech founders). The best way to beef up the following of a hot new creator is to pair them in videos with other, already-established creators who in turn grant them greater exposure to a wider audience. What better way to team up like-minded groups of young influencers than sticking them all in a house together, so they make collaborations around the clock?
---
There are a lot of similarities between putting your life on display on a social media app and putting your life on display for the amusement of reality TV viewers, and the influencer house concept brings everything about "living in public" together. It already inspired one actual Netflix reality show: the oft-maligned 2021 release "Hype House."
The "collab house" concept was functionally created in 2014 by the members of a YouTube channel known as "Our Second Life," who worked and lived together in the so-called 02L Mansion. The following year, a number of notable Viners all moved together into the same Hollywood apartment complex at 1600 Vine Street, which became known as "The Vine House." (Where do they come up with these names?!?)
It remains a popular gimmick to this day, largely because of the potential for creating an online brand that doesn't age along with its on-screen talent. If popular collaborators share their audience with newcomers, it builds in an ongoing process for maintaining the group's popularity over time, even after some of the older members move out and even <shudder> get real jobs.
As producer Troy Kelly pointed out in a prescient 2020 blog post, though the perception is that influencers are all one-person shows making raw and unfiltered content from wherever they happen to be, in reality, successful ones have an entire staff supporting them, promoting their content and keeping everything organized. A studio space or office provides this team with vital off-camera support they might not have in a kitchen or garage area.
As with Netflix's "Hype House," much of the appeal of the content created in these settings is fantasy wish fulfillment, the dream of living in a lavish Los Angeles home and enjoying the rockstar celebrity lifestyle. But there can be benefits to sharing a more relatable, low-key online experience as well. DIY and crafting videos in which creators showcase at-home projects for tiny budgets have seen an explosion in popularity, with young creators taking lessons from home renovation reality shows and applying them to their own videos.
The explosion of influencer houses and collab cribs appears set to continue unabated. "Call of Duty" trick shot experts the FaZe Clan communally purchased a Burbank mansion to share with an estimated value of $10 million (though some members claim it's more like $30 million). The group also introduced an L.A. pop-up lounge and retail store this year on Melrose and Fairfax – The Armory – that's itself inspired by a collab house, giving fans the simulated experience of hanging out at home with their favorite gamers.
A spate of articles this summer celebrated West Hollywood's "Retirement House," occupied by senior citizen influencers. There's even a TikTok house movie in the works from producer and star Curtis "50 Cent" Jackson and his company, G-Unit Film & Television. "Skill House," from "Spiral" vet Josh Stolberg, is a horror film satirizing influencer culture, which will be filmed in the real-life TikTok collab mansion known as "Sway House."
Is this art imitating life or the other way around? Who can even be sure at this point?-- Lon Harris